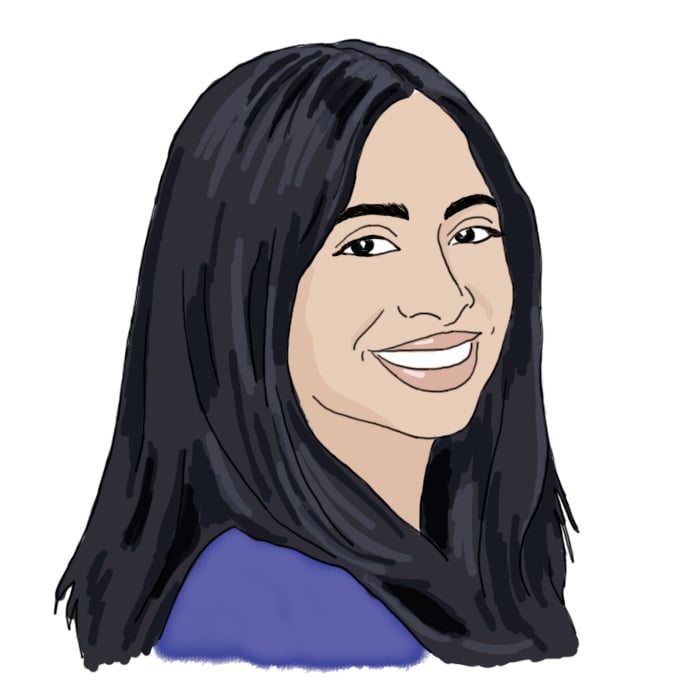 Procrastination in the Time of Corona

by Nisha D. '21
i have so much time and so many ways to procrastinate my work
It's been about ten days since I came home from MIT after the great COVID-19 ensued. A lot of people have been saying this, but this week has felt like the longest week ever. I think it's mostly because we've been stripped of our work, activities, friends, and most of the things that keep us occupied during a regular MIT day. Or, it's just what Petey said here:
Like most of MIT, I've found myself with an abundance of free time and loneliness. While I generally try not to literally do nothing when I find myself with more free time than I expected, it's been hard to continually motivate myself to finish my outstanding psets and get ahead on work. And I'm one of the lucky ones – I'm at my parents' house being well taken care of, well fed, and well Internet-ed.
I think it's okay to feel unmotivated right now, though. The world is an exhausting place to live in at the moment, and the stress of even just looking at the news every day really takes a lot out of you.
So here's some of the other things that I've been filling my time with that aren't my psets, but are still various levels of what society would deem "productive".
Becoming a regular on Discord: I'm a bad gamer, so I've never really used Discord much before.⁠01

it's because i play single player games tbh

But the mass exodus from MIT inspired the creation of a lot of Discords – for living groups, for clubs, and for all of MIT. My living group made one, and it's relatively active – we have voice channels to represent our lounges,⁠02

people have been streaming movies while hanging out in the 'lounge' every night, which is cool

and gaming channels for doing crossword puzzles⁠03

i cannot describe how addicted to crossword puzzles i've become this week

on [redacted crossword puzzle website], as well as other puzzles. I also contributed by pouring literally so much emotional energy into making two custom Discord bots. The first one can be summoned into a voice channel to play Sting's 'The Last Ship', which is sort of our de facto hall song. The second one is "annoying 1e bot", which is programmed to say all of the stupid memes we like to yell in lounges. The best feature is probably this one:
My UROP: A lot of the stuff I was supposed to do for my UROP this semester involved teaching children in person. Now that that's not possible, my lab is trying to translate all of our in-person workshops into online workshops that we can run on Zoom. We're also trying to finish up a website that would be super useful to kids stuck at home right now, and I've been spending literally so much time on it. I can't describe how therapeutic fixing a website bug and then dragging the Trello bug report to the 'Done' column is. Just Course 6 things? I also spent an ENTIRE DAY getting my Jibo robot set up. Yes, that's right. Literally an entire day.
Netflix: I finally started watching Breaking Bad, which I have never seen, and people say that makes me uncultured. I've also been watching Terrace House, which is a Japanese reality TV show that I started watching in an effort to make myself stop watching Love is Blind, because that show is stupid as hell.⁠04

but unfortunately very addictive

It's also been good Japanese practice – since I tested out of all of the levels of Japanese when I came to MIT, I haven't actually…practiced in a few years. Oops. Turning on Japanese subtitles and pausing when I don't recognize a word has been helpful.
Netflix data viz: Right before we got kicked out, my boyfriend and I started a project to visualize our Netflix viewing data. Expect to see it in a blog post soon…
GETTING SWOLE: I have so much time that I literally feel obligated to use some of it to exercise.
Running: I used to run a decent bit growing up – I was in some combination of cross country and track from 1st to 6th grade. I tried to get back into it last summer in LA, but I was LITERALLY allergic to the air pollution and could not get very far, and got discouraged. But running in New England in the spring is the way to go. I've worked up to running 4 miles in the past 6 days, which I'm pretty proud of! I'm trying to increase my amount by about a kilometer a day. I'm trying not to worry about speed for now – I can either run pretty fast for a very short distance, or pretty slow for a reasonably long distance…

Pushups: I want to get jacked, so Petey's been helping me correct my (initially very terrible) pushup form. Currently I can struggle to 15, but it takes literally Herculean effort.

Miscellaneous: I should really get back into doing 100 situps before bed every day. I used to do that for the sole purpose of getting swole enough to do a kip up, which I can still sort of do, but it's not very clean…

Not very good, but still looks cool…

Guitar: In the ~3 years I've been in college, I have really not improved at guitar significantly at all because I don't get much time to practice and learn new songs. Most of the songs I know are still the songs I learned when I was first starting out on guitar…so I've been trying to motivate myself to learn a new song every few days and post it to the singstagram I share with my friend. I haven't posted any yet, but I did record a bunch!

The times are hard and I hope that all of you are managing. I don't think anybody's really thriving out here, but I hope you're enjoying however you're using your time – whether it's super productive or just super chill, anything is fine. We all have to do our best to make it through the literal apocalypse.