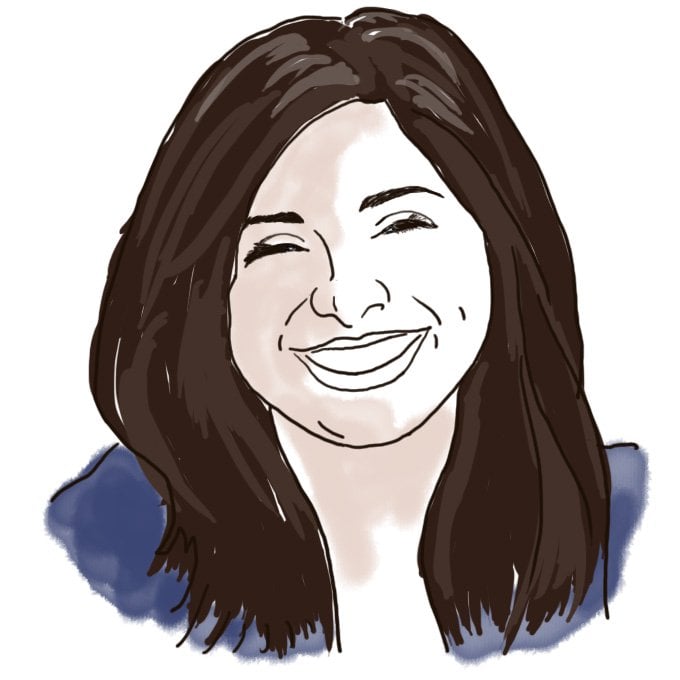 A welcome from a couple of MIT Quest Scholars to our newly admitted Quest Scholars
Hello!
In just a couple of days, MIT will be hosting the Campus Preview Weekend (CPW)! Over a thousand students will be on campus and there will be hundreds of activities going on throughout your stay. There is one activity, however, that we hope you will join us for: MIT QuestBridge Reception to be held on April 12, 2013 from 6:30pm-8:00pm in W20-301.
Current MIT students will be joining us for the event and they are excited to be meeting you! In fact, they are so excited to meet you that we would like to introduce you to a couple of them here. Enjoy!
Quynh Nguyen '15   

Hello readers of the MIT blogosphere and all admitted MIT Quest Scholars,
My name is Quynh Nguyen and I've always wanted to be an admissions blogger. Unfortunately, I forgot about the application deadline my freshman year (let this be a lesson to all of you – use your Google calendars!) and thus missed out on the opportunity. However, Bea has given me a chance to guest blog and I'm thrilled to share my story with you.
I was born in Vietnam where I lived until 8 then my family moved to sunny southern California which I've called home the past 12 years. Growing up in California, I always thought I'd end up going to a UC; in fact, up until my sophomore year in high school, I didn't even know what MIT was. Luckily, however, I found my way to this lovely campus through a little program called QuestBridge and have happily settled here.
On campus I'm involved with undergraduate research, my sorority Kappa Alpha Theta, and MIT Quest Scholars Network. The Quest Scholars Network is a group of all MIT Quest Scholars – anyone accepted into MIT via QuestBridge whether as a Match or regular admissions. In total we have nearly 200 Quest Scholars on campus and about 30 active members. MIT QSN is a relatively new group on campus; some of the activies we've held include study breaks with lots of yummy food (wings, pizza, ice cream, fresh fruits, etc.) and recently even had a meet-up in Boston with Dartmouth and Yale Quest Scholars.
When I came for my CPW, the one question I asked again and again was, "What makes MIT so special? Why here instead of all the other schools?" And the answer I got back again and again was "The people." Of course at that time, I had no idea what this meant and I wanted a much more concrete answer than that. But in the past year and a half, I've come to realize that it's truly the people that have defined my MIT experience. Ask me about a class and the first thought in my head will be the study group I had to get me through every pset. Ask me about my UROP and I'll tell you all about the wonderful grad students and postdocs who teach me new things every day. And ask me about QuestBridge at MIT and I'll tell you to talk to the Scholars who are my constant motivation and inspiration.
For all admitted QuestBridge students, I hope you'll come by our CPW event on April 12 at 6:30 PM in private dining rooms 1 and 2 located in the student center. Hopefully you'll meet some great people and be convinced that MIT is the right place for you!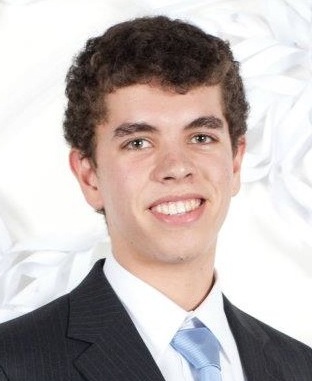 Bruno Faveiro '15
Hello pre-frosh and Questies! Don't worry, these are affectionate nicknames ☺
Anyways, My name's Bruno Faviero, and I love being at MIT! For one, I get awesome opportunities being able to write to you all. But occasionally there are too many opportunities! I sit here typing this blog after having shown James Blessing at admissions a site I just made for admissions, when I should be working on my startup and tooling on the entrepreneurship non-profit I run. But I love everything that I do, much of which I could almost only do at MIT.
A little bit about me first. I was born in Brazil. I lived there until I was 7, and then moved to sunny Boca Raton, Florida until college. Much like Quynh, I thought I would be going to my state school (University of Florida) for my whole childhood — I really didn't know about any other colleges, even up until my Junior spring. It wasn't until senior fall that I found out about MIT, and applied early and got in! I also got into every other Ivy (I didn't apply to Yale), and Stanford. So I had a difficult choice to make, which I'll talk about a little bit later.
On campus, I got myself involved with too many things. I'm involved with the Undergraduate Association as the 2015 Social Chair, The Tech (student newspaper) as a News Editor, I'm the Director of the entrepreneurship non-profit and MIT student group StartLabs, I'm currently working on a startup project, I'm a Student Ambassador (fancy word for students that interact with parents, alumni, and admits), I TA a public speaking class, I dance in the Dance Troupe, I'm on the advisory board of the Associate Dean for Undergraduate Education, I help organize the Discover Entrepreneurship and Leadership FPOP, and I'm a MedLink! Also a former varsity sailor, but a concussion, hurt shoulder, torn meniscus, and gallbladder surgery have kept me off the river for about a year. But I'm passionate about all my activities, and if you're interested in any of those, drop me an email!
So, what made me pick MIT over all the Ivies? Well, for one, CPW. Go to CPW if you get the chance, it will be one of the most amazing weekends ever. And why did CPW help me choose? Genuinely, and what you'll hear most MIT students say, it was the people. Almost everyone at MIT is super friendly and helpful. I can remember many nights spent working on problem sets for 8 hours with a group of classmates, and sometimes even upperclassmen willing to help.
For all admitted QuestBridge students, I hope you'll come by our CPW event on April 12 at 6:30 PM in private dining rooms 1 and 2 located in the student center!
If you have any questions about CPW/MIT/These awesome students, sound off in the comments section below!