Hundreds of Facebookers united behind one banner and under several signs last Sunday, coming out to downtown San Francisco to support the annual Pride Parade! We weren't the only techies out there this weekend — on the bus there, I ran into a flock of Google interns wearing this super adorable shirt: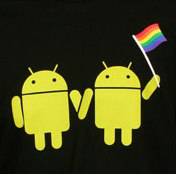 But for the most part, our view of the rest of the parade was shadowed by the giant rainbow poop being towed along on the Whole Foods float.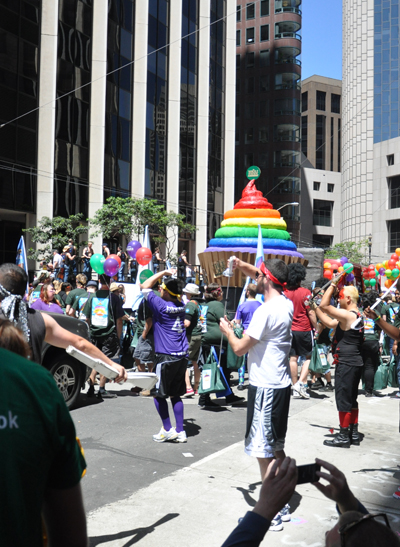 Much, much later, we got a closer look and realized it was actually a cupcake.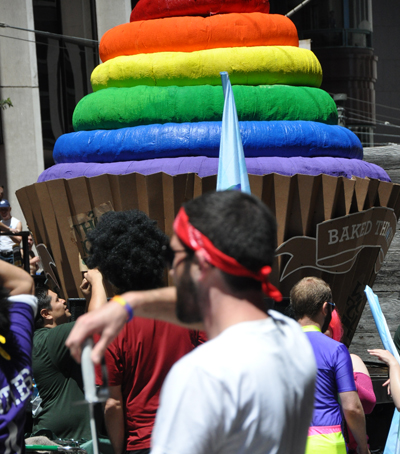 Practically all of the interns managed to roll out of bed early enough for the parade, which when you think about it is really impressive. I mean, I don't even bother registering for classes that start before 11AM.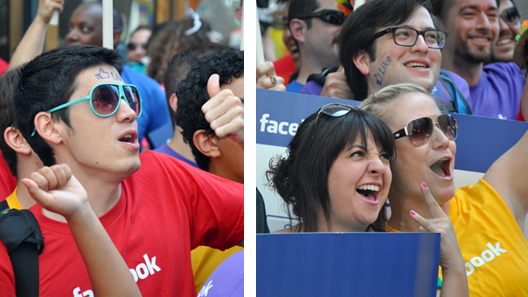 Some thoughtful HR people had procured stickers and stamps for us to spam irreverently. We proceeded to arrange them in every possible tasteful configuration, and then some. Tons of bystanders came up to us and were like, "OMG, I was just on Facebook!" which, despite getting old quickly, was pretty cool.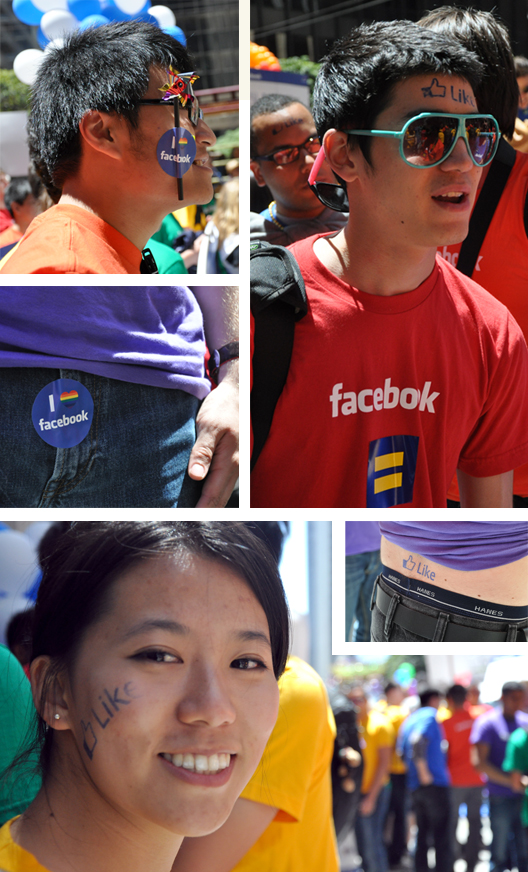 As for the rest, I'll let pictures speak in place of my usual verbosity.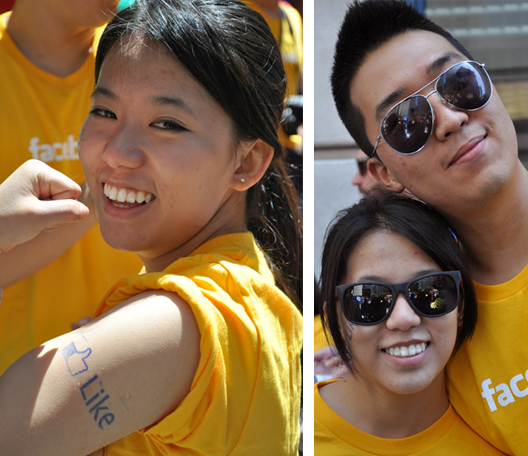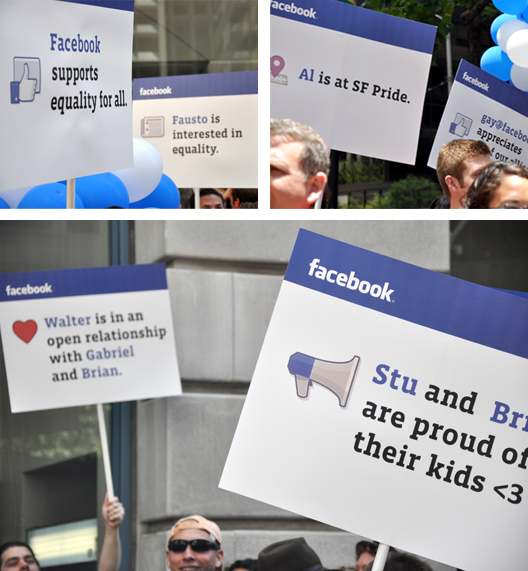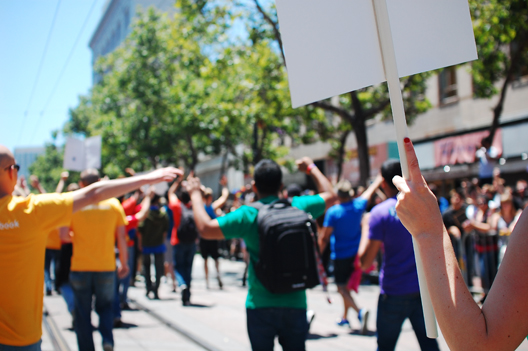 7 responses to "Rachel was at SF Pride"