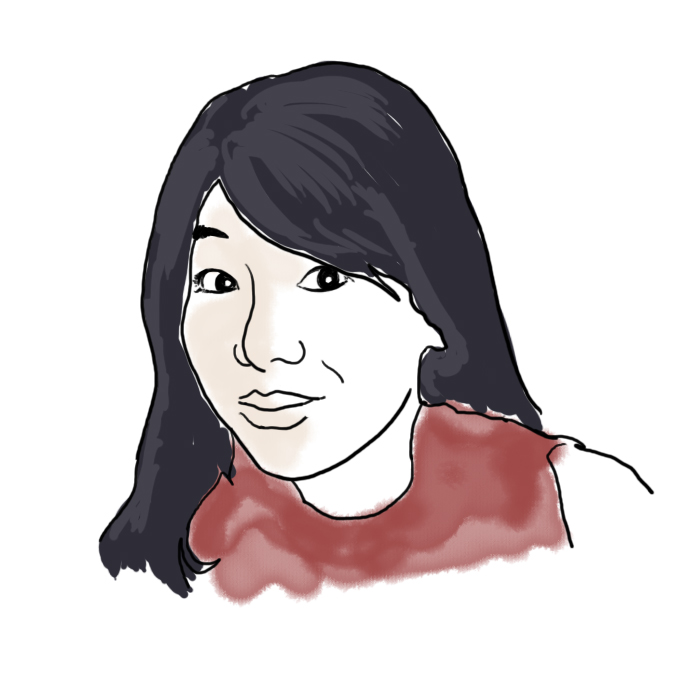 let's just pretend I managed to backronym CPW in the title
ARE YOU PUMPED FOR CPW? Who wouldn't be excited about 72 solid hours of free food? I'm excited. So much so that I'm running two East Campus events. Guess what they are based on this picture of my bookshelf.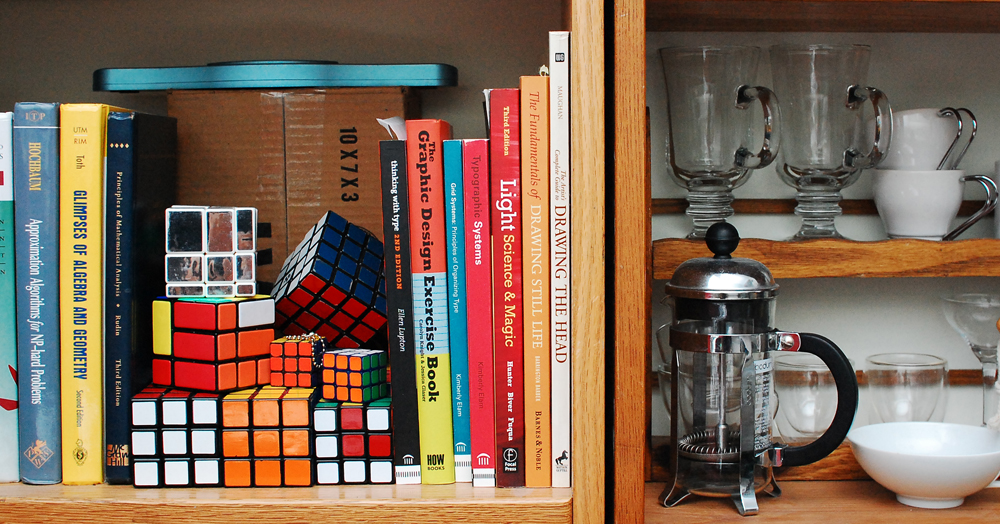 Since I somehow forgot to submit the event on the left on time, it's not on the official schedule, so I'm just going to tiptoe over the bounds of propriety a bit and plug it here. The other event is running on Friday and Saturday afternoon.
Thursday, 7:30pm-8:30pm
Talbot Lounge (East Campus)
Come swap algs with the pros, or just enjoy the company of other Rubik's Cube aficionados. Beginners are also welcome.
Shameless self-promotion aside, get excited about CPW! There are far too many events for a single person to attend without the aid of a time machine, so to jump on the blogger bandwagon, here are a few suggestions to help you squeeze the juiciest combination of fun and information out of your CPW:
Make friends. You'll stay in touch with many of them even if you don't end up enrolling here. Plus, it's a lot more fun to roam freely through events and around campus with a group.
Plan ahead, but also plan to be flexible. As previously stated: too many events.
Ask questions. CPW is orchestrated by distilling and compacting all the fun parts of a year at MIT into three days. Thusly, five minutes at CPW will leave you far more informed about campus culture than the rest of your college preview weekends combined, but if you want to know more about mind-melting curricula or research gigs, try attending a class or a lab tour. Or better yet, talk to current students.
Lick a famous professor's office door! Ha ha just kidding that's incredibly creepy (not to mention unhygienic). You can just talk to them instead if they're not busy. While their brains may be intimidating, their presences are almost suspiciously laid back. My friend reverently claims that she once left a cupcake in a bio lounge, and later witnessed Eric Lander (a great lecturer, and sort of the patron saint of genomics), mistaking it for free food and subsequently consuming it. I can only hope for such an encounter, although to be fair, I do have Ron Rivest's signature somewhere…on a drop form. And only because he used to be my academic advisor. At least I wasn't dropping his class.
Know this: average MIT frat ≠ average college frat. Approximately half of all male MIT undergraduates join a fraternity. Just think about that statistic for a minute, and then replace your recurring nightmare of being forced to swim the Charles clad in only a beer keg with one in which you are compelled to eat far too much free food freshly grilled by students who are probably thinking about math instead of the acrid smell of smoke.
Spend some unstructured time. Also, don't be afraid to hang out with current students. Just don't start talking to us about APs. That's a deal-breaker.
Don't forget to grab some liquid nitrogen ice cream. It's impossibly delicious. (But don't grab the liquid nitrogen, that'll hurt.)
10 responses to "Sneak Preview (to next) Weekend"