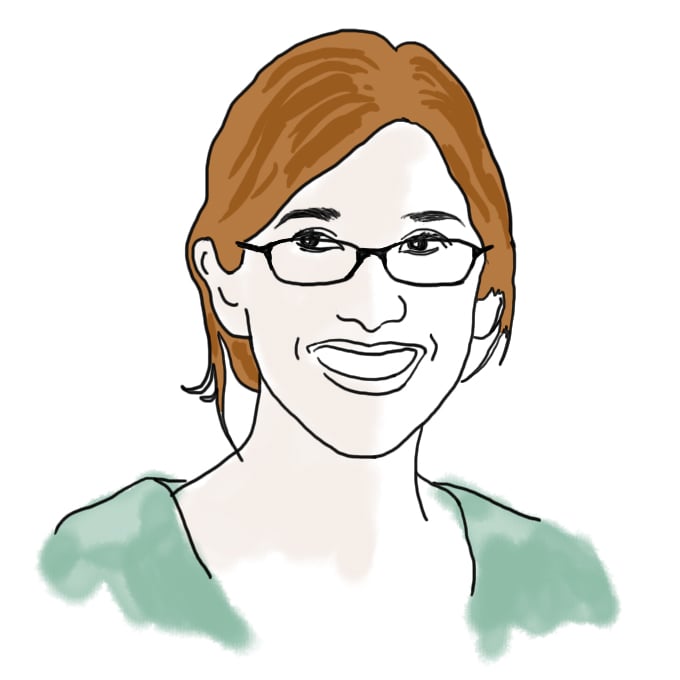 But what if you come to MIT and you're not the best in the class anymore? What will become of you?
First, an aside
Today, Adam and I were on the subway heading to the Museum of Fine Arts (MIT students get in free! Can't beat culture for free). We were on an inbound Red Line train, and the conductor kept adamantly announcing that it was an "Ashmont and Braintree train." Take a look at this map and realize how absurd that is.
Schrodinger's train, perhaps?
And now, the real stuff
A common concern voiced about applying to/attending a school like MIT is that in a milieu of such strong students, it's going to be difficult for a given student to stand out among his or her peers, and she/he won't get into a good grad program. This is also usually bound up with the concern that not being at the top of the class will cause the student to shrivel up like a bacterium in Lysol.
I remember having those same concerns when I got into MIT. (I didn't feel them when I applied, as you might recall, because I applied out of spite.) It's a little nervewracking to realize that you're no longer the class brain, and that you can't sleepwalk your way to perfect grades anymore.
My first semester at MIT, I realized just how meager my high school preparation had been. I had never taken physics before, and I was suddenly taking 8.01 with a bunch of people who had "merely" gotten 4's on the AP test. In high school, I'd been upset when I got grades below 90; my first semester at MIT, I learned to rejoice when I got class average. My first semester average would have been a 3.25 on MIT's 5.0 scale, had it been on grades — I got 3 C's and a B.
But the cool thing was that I was happy with that. I had worked my tail end off for those C's in a way that I'd never worked for my A's in high school. A semester of MIT taught me what twelve years of public education never had — it's not about the grades, it's about what you learn in class, and you have to learn for you, not for the grades.
My new philosophy informed my attitude about every other class I took at MIT. I didn't drive myself crazy studying for finals; I did what I felt was necessary, then took a few hours to talk to friends and eat potato chips. If I had a choice between studying an extra two hours for a test and doing a critical experiment in lab, I chose the experiment every time. I didn't go to night classes, even though some of my biology recitations were held at night, because I knew I needed time at home at night to defragment my brain and hang out with my boyfriend. I learned that learning is a priority for me, but getting perfect grades isn't.
Ironically, the more I applied my philosophy — taking classes because they were just drop-dead cool, reading the scientific literature about subjects I liked voraciously, spending time in lab just for the sheer joy of it — the better my grades became.
I don't think this would have happened to me if I had gone to Ohio State. I think I would have still felt like I needed to be at the top of the class, and I would have been focused on my grades to the neglect of my education and personal growth. Moreover, I would have needed to be at the top of my class at OSU to get into the grad schools I got into this year. I didn't need to be at the top of my MIT class to get into those schools, as grad schools seem to be overjoyed to admit ridiculous numbers of MIT-educated scientists and engineers. (Point in fact, I wouldn't know if I were at the top of my MIT class. MIT doesn't rank, and nobody graduates with Latin honors or anything foofy like that. True story.)
I think MIT was worth it for me both in terms of the way I was taught to be a first-rate scientist, but also in the way that I was taught to follow my own desires and motivations rather than living for immediate grade-based rewards. I didn't graduate first in my class at MIT. Thank God for that.
16 responses to "Standing out"