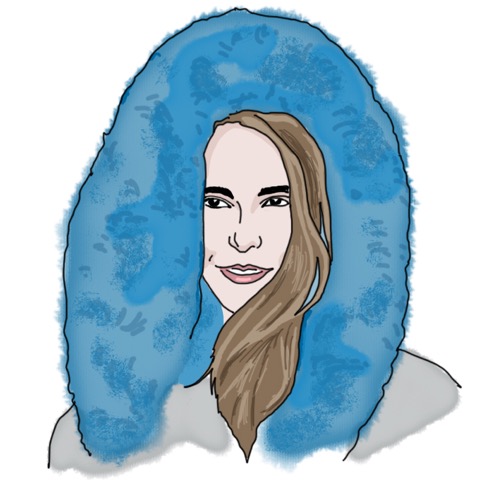 Like with anything else, it helps to learn from the best
IAP (Independent Activities Period) is a really neat time at MIT, because you get to see where all the creative energy of the student body goes when it's not tied up doing psets. A lot of people participate in hackathons like MakeMIT and programming competitions like Battlecode. Or they trade in courses in physics and math for wonky classes like "Science of Cooking" and "How to Make a Bike". Or those who want to explore a new field may take on a full-time research project.
But for a lot of students, their energy takes an entrepreneurial bent.
That's why MIT began StartMIT—an intensive entrepreneurship workshop that runs over IAP, open to any member of the MIT community at any stage in the process of of starting a company–really. My current stage of starting a company could best be described as "enthusiastic interest", so I submitted a proposal with only modest hopes of being accepted. To my surprise, I got in, and I signed myself up!
Best decision so far of 2016.
StartMIT is basically a playground for aspiring entrepreneurs. It's a 2 ½ week long, full-time workshop that touches on everything to do with turning an idea into a commercially viable business—from market research to finding a team to prototyping to fundraising to hiring to marketing. We heard speeches from successful startup founders, visited startups in the Boston/Cambridge area to see what a real nascent company looks like, and were introduced to many of the monetary and mentoring resources available to student entrepreneurs. Plus, we got to meet other like-minded students and hear about the projects they were working on…which in some ways was the coolest part of the program.
StartMIT is technically a for-credit class, but its "teachers" are a series of MIT alums or professors who have already founded their own businesses—which means that we got to interact with some of the coolest and most forward-thinking entrepreneurs in their field. Imagine learning about marketing from someone who started a company to sell marketing software. Or getting pointers on how to commercialize research from someone who has done it successfully ten times. The guest list of StartMIT ran the gamut from veteran professors to current undergraduates, from engineers who learned business to businessmen who adopted technology, from venture capitalists to experts on intellectual property, from freshly-minted CEOs to veterans who have been leading companies for over 60 years.
Just to give you a taste of the types of speakers at the program:
Drew Houston explained how working at startups in high school and his frustration with forgetting USB drives at home inspired him to found the enormously popular file-hosting site Dropbox.
Biotechnology superstar and serial entrepreneur Robert Langer explained the technology behind just 7 of the many companies based on his discoveries. He has 1100 issued and pending patents. That's one patent for every 23 days of his LIFE.
I was particularly blown away by the talk given by Sangeeta Bhatia, M.D., Ph.D., and the founder of 10 biotechnology companies. She explained in fascinating detail how her lab developed tiny artificial livers for use in drug testing and channeled that innovation into a viable company by navigating patent law and the needs of pharmaceutical companies. And then, halfway through her speech, she casually mentions that (on top of everything else she's done) that she's the mother of two children. You could hear jaws hit the floor. I don't know how she does it.
President Reif even stopped by to give his support and encouragement for the entrepreneurial culture at MIT.
In addition to the scheduled lectures, StartMIT also hosted a special event on Empowering Innovation, which featured a reception and a panel of five outstanding female entrepreneurs. The panelists came from diverse backgrounds and industries, and it was uplifting to see how these motivated women were each able to find different paths to being thriving leaders. One thing I noticed about StartMIT as a whole is that the lecturers were predominantly male, but women were very well-represented among young speakers in their 20s and 30s. For instance, the recent graduates panel, which was composed of young founders who were not too long ago in our shoes, was made up of a majority of women. While entrepreneurship is still a male-dominated field, it's clear that more women are being inspired to start companies, which is awesome.
The full speaker list for StartMIT is here. You could burn hours on Google just reading up on the incredible things these people have done.
Most importantly, these seasoned entrepreneurs were generally very open to talking to students about specifics of their experience. They would leave time for Q&A and would often hang around after their talks to answer individual questions. Some even stayed for lunch. Dozens of experienced entrepreneurs, all in one place, willing to field questions from an overeager freshman? That's an opportunity I couldn't pass up! I asked a lot questions and tried to chat with speakers afterwards. I learned a lot, both about entrepreneurship and about how to approach people, from asking them about their experiences. Plus it was a lot of fun. Alice Brooks told me about being on Shark Tank, I had Bernard Gordon try to convince me to go into industry and gain experience before founding a company, and Jamie Goldstein, a venture capitalist, gave me a few pointers on my product pitch.
Some speakers were even kind enough to let us tour their companies in the Boston area. During the second week of the program, we got to take field trips to entrepreneurial hubs like Kayak, Ministry of Supply, Hopper, Hubspot, and Mass Challenge.
But I give credit to President Reif for summing up the most incredible part of StartMIT. "What is MIT?" he asked. "It is you. You are here in this room to work with us, and your presence is what gives me confidence that if there is a way to solve the world's challenges, it is here."
Indeed, the most inspiring part about the program was interacting with my peers. Being around such a diverse, ambitious, talented group of students was exciting and mind-opening. The course is open to pretty much anyone in the MIT community: undergrads, grad students, post-docs, businessmen with established careers, engineers, MBAs, cofounders who have an up-and-running company and aspiring entrepreneurs who came up with an idea the day before the application was due. Over the course of the program I met people from every corner of MIT's campus, people I probably would never have spoken to otherwise, ambitious people who were at a variety of places in their lives and careers and who all had different ideas for their future. It made me think about the paths that I could pursue for myself. And I was exposed to a lot of different models and attitudes about what entrepreneurship is and how to go about implementing it—which is the purpose of the program. During the third week of the program, when we were delivering our startup pitches in front of the rest of the StartMIT class, it occurred to me that in ten years (or less) these same students might end up sharing their experiences as instructors, instead of participants in, StartMIT.
Over the course of the past 2 ½ weeks, I heard more advice about business development, intellectual property, finding cofounders and mentors, fundraising, prototyping, company culture, and market research than I can fit into a single blog post. But I also learned a lot about MIT's distinctive brand of startup culture, and I thought I would share a few aspects that are specific to entrepreneurship at MIT.
1. There are different types of entrepreneurship, and MIT has a specialty.
MIT really encourages innovative entrepreneurship—companies that are founded based on a novel technology or a new way of doing things. Many MIT entrepreneurs are inventors. They get involved in startups because they came up with a better model or product for doing something important. MIT is involved in the type of commercialization that will change and advance the world.
2. Academics and entrepreneurship are not mutually exclusive.
I'm from the West Coast, where the archetypal startup founder is a college dropout with some coding skills and a hot idea.
At StartMIT, a lot of the founders were very well-educated engineering or business experts with advanced degrees and significant research or industry experience. You definitely don't need a Ph.D. to start a company, but having one changes the type of company you're able to start. These people invent, and commercialize, the type of technological innovations that only expertise can produce—from self-driving cars to printers for OLED screens to new cancer therapies.
3. There are resources; use them!
Just last Monday MIT announced a new initiative, the Sandbox Innovation Fund, to make startup funding broadly available to as many members of MIT as possible. The program is designed to be non-competitive; all you have to do is submit a project and budget proposal in order to receive seed funding ranging from $1000 to $25k. That means that any member of MIT with a startup idea—even if it really is just an idea—can get the first kick they need to get their company off the ground.
MIT's Dean of Engineering, Professor Ian Waitz, unveiled the new program to StartMIT, and he explained a little bit more of the mentality behind it. "Our goal with Sandbox is to have students leave MIT able to be more effective as entrepreneurs and innovators by giving them realistic experience, connections with knowledgeable mentors, education tailored to their needs, and money to move their ideas forward. The money is really just a small part of the program. We want to create an educational experience for innovative students of all types. If they have an idea they are passionate about that serves a market or social need, we would like to help."
But Sandbox isn't the only resource available to entrepreneurs. MIT has a variety of programs in place to help startup founders get the funding, mentorship, and publicity they need to grow their business. The Martin Trust Center for MIT Entrepreneurship offers classes on entrepreneurship (including a new minor for undergraduates), speaker series, a network of advisors, and maker spaces. They also host the MIT $100k Competition and run GFSA, a student venture accelerator. The Deshpande Center for Technological Innovation provides researchers with grants, guidance, and encouragement to bring their transformative technologies to market. The Venture Mentoring Service is open to any member of the MIT community and matches entrepreneurs with a network of experienced business founders to guide and advise them. The list goes on.
4. Your classmates here are an incredible resource.
Everyone at MIT is talented and driven. In a couple decades, they are going to be the people who are running some of the most impactful organizations in the world. Or they could be the people who start a company with you today. Being in an environment where every one of your peers has something to offer is an incredible gift.
When I applied for StartMIT, I was nervous about being a freshman with no entrepreneurial experience. But by the end of the program, being a freshman didn't seem so much a disability as an opportunity. I have 3 ½ more years to reap all the resources here at MIT, and the rest of my life to use those resources to do something awesome. That's a really, really exciting prospect.