While I'm sure some of you have a good sense of what I do as an Admissions Counselor at MIT – providing information sessions to on-campus visitors, reading your applications, and duking it out with my colleagues in our selection committee (just kidding, it's much less fighting and much more agonizing) – that is all actually just a portion of my day-to-day work. At MIT, each admissions officer also sits on a team that manages other aspects of our office.
As a counselor on the Visit Team, I get to help ensure that your campus visit experience is as informative as possible. From recruiting and training our student tour guides to assisting with our check-in process, I get to see many of you who come to Cambridge to learn more about MIT. As a former college tour guide myself, I thought I'd give you all some advice as the spring break and summer season begins and you may be considering visiting a college campus.
Why Visit?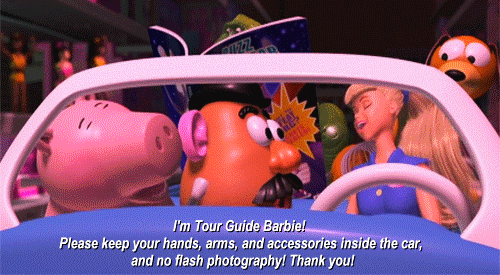 Some of you may be wondering, what's the point of visiting in the first place? Well, there are many! At its core, I believe a good campus visit can help you understand the culture of a campus community as you navigate whether that community is the right one for you. A great line I've stolen from my amazing colleague Jessica is that your goal should not be simply getting into a college; your goal should be to graduate. And quite frankly, graduating from college is tough!
Now, I'm not saying taking a campus tour will ensure that you graduate. That would be overlooking the many structural barriers in place that cause college students to drop out. Research has demonstrated that first-generation-to-college students, underrepresented students of color, and students from less financial capital all face huge obstacles (including microaggressions, lack of funding, overt acts of racism, sexism, transphobia, etc.) that make graduating from college challenging. I fully believe we must continue to work against these systems so that all students have a fair shot at graduating.
However, since we know that there are so many challenges to graduating, I believe one way students can increase their odds is to feel confident that the college they enroll in is a college where they would be happiest. Finding a space where you can feel happy and supported, a place where there are others who have the same interests that you do, and a place where you feel belonged can help you reach out for help when you need it and find peers who relate to the same challenges you're going through. Sadly, I think many students apply to MIT because of its reputation, and I strongly believe a reputation isn't the best reason to select a college.
Thus, since I've welcomed tens of thousands of visitors to different campuses throughout my career, I thought I'd share some tips and tricks with you all!
Tips & Tricks
Do ask good questions (that aren't on the website)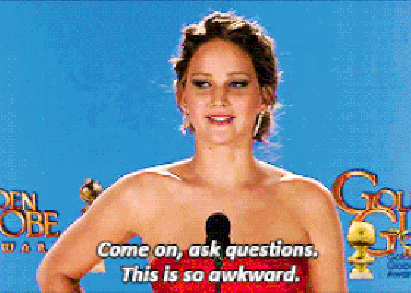 Campus visits are the perfect time to ask all of the questions you have about a place. It is my job to be a resource to you all when you visit campus, and our student tour guides sign up because they want to answer questions. Ask away and don't get nervous about what you're asking! That being said – it does get frustrating when I get asked questions like, "What is your application deadline?" or "What are the SAT requirements for MIT?" I know we're all coming at this from different levels; however, you should utilize a quick Google Search before asking questions that can be easily answered online. While we don't track demonstrated interest at MIT (meaning you don't get bonus points on your application for visiting campus), some schools do! Additionally, at schools with regionalized offices, the person you asked that question to could be the person who reviews your application later (and may have taken notes about the types of questions you asked!).
Don't get nervous if your parent makes a corny "dad joke"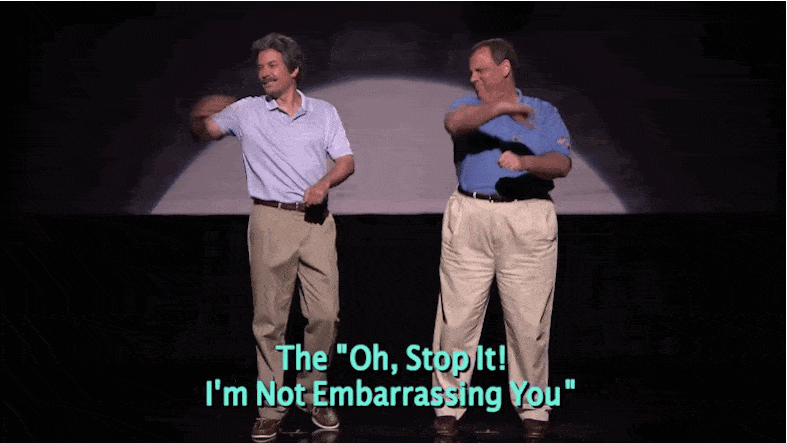 Look, I get it. You're on a campus tour, you see someone who could be your next campus crush, and then right in the middle of a large group of college students your dad pulls out the joke that makes you want to melt into the floor right where you're standing. The good news for you is, we receive tons of visitors every day at MIT (and so do most colleges!). We also receive tons of "dad jokes" every day. I promise that a silly experience on a campus tour will not follow you throughout your entire college career. Here's a good one I enjoy: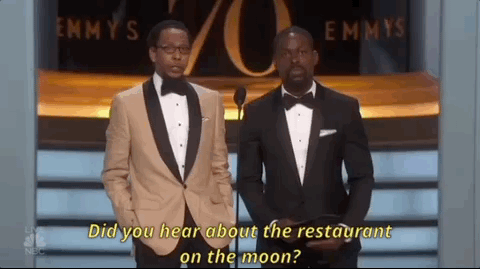 Do notice what's going on outside of the tour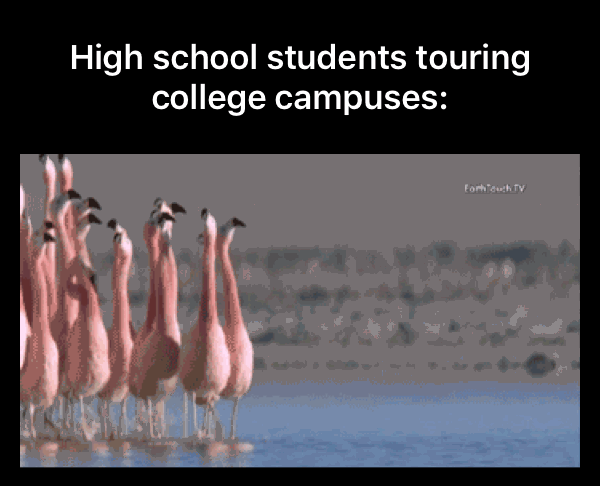 It's always a good idea to note if any special campus events are going on during your visit. Perhaps a campus feels empty, but if you discover the students are on spring break, that might explain the smaller amount of students you see. Perhaps there is a ton of student activity in a common area, but you later learn that an activist demonstration was taking place on campus that had been planned for months. College campuses are bustling environments with different events happening all the time, so try to understand the context of the day of your visit. It's also a good idea to look at flyers and posters in the hallways. What events are happening on the weekend? What companies are coming to campus to recruit new hires? These are all things you can get a feel for by just looking around during your tour.
Don't be rude to admissions staff members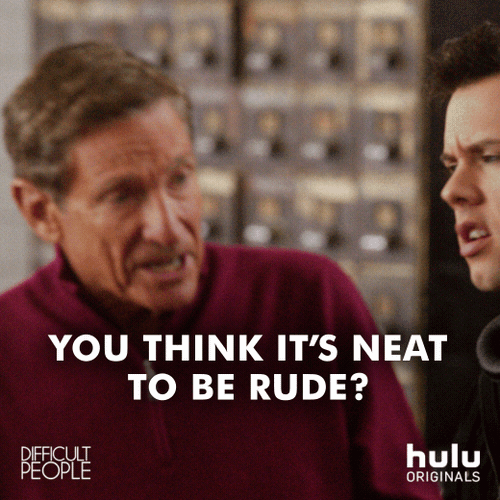 I get it; sometimes it's hard to be nice. At MIT, our building numbers are incredibly confusing, some cell phone carriers don't have strong signals in certain areas of campus, and weather in New England isn't always the most reliable. However, I have seen many visitors take out their frustrations on the first admissions staff person they see. Again, we do not track demonstrated interest or take notes on visitors and add them to application files; but OTHER COLLEGES DO! At a previous institution I worked for, we would provide notes on students who stayed for overnight visit programs and relay them directly to the admissions officer who is reading their file. While this piece of advice is mostly for other schools, on a personal note, it's nice to interact with friendly people (so even though we don't track interest, I'm a fan of being nice to strangers!).
Do imagine yourself on the campus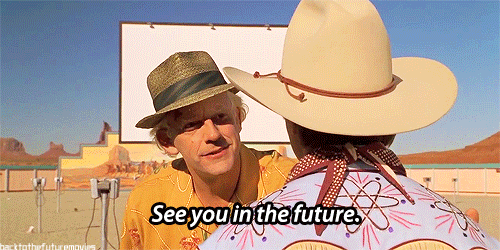 Again, the campus visit is all about you finding your place on-campus. Is there an activity you do in high school that you'd feel incomplete if you didn't continue in college? Are there aspects of your identity that you'd want to learn more about? Are there particular resources you know you'll need to be successful both socially and academically? I don't know if we have all of those things for you at MIT, and they're clearly different for each individual student – but it's important you ask and find out! I can't say this enough – graduating from college is tough! Make it a little easier for yourself by doing appropriate research ahead of time.
Don't let one perspective color your entire visit
Throughout my career, I've attended at least 10 official campus visit programs for various universities. Any individual student you meet can provide you with one perspective of a place. Do not let only one perspective color your entire view. Perhaps that student is in the majority opinion, and more research can reassure your decision to not like a campus community. More often than not, however, I'd assume that a student you didn't necessarily vibe with could just be a part of a community that you wouldn't join. As someone who was interested in student of color resources, college radio, and community service, if my tour guide were a fraternity member who played a competitive sport and was involved in the pre-med society, we probably wouldn't have a lot in common. Ask admissions officers or tour guides how you can connect with particular spaces on campus, connect with certain students, etc.
Can't Visit?
The last note I would mention is that campus visits aren't always an option for everyone, particularly considering the cost (and sometimes the risk) of traveling. Additionally, you may only have a limited amount of time to visit schools, and if your colleges are in many different locations, you may not get to all of them. That being said, I believe a lot of this advice works in other ways as well. Some schools have virtual tours, you can look up student groups on YouTube, many universities utilize social media, and I've seen a growing number of Webinar or Live Chats from colleges. Do your research with any tools you can!