It's been a few weeks since many of you have submitted your applications (and a few months for many others), and I know right now you may be wondering what's happening to your applications.
The honest truth is, we're working pretty hard to read each and every one of them. I know the wait is long and hard, and I totally remember being in your shoes in turmoil about where I'd end up in just a few months. The only way to give each and every one of you a fair chance is to read what you've presented to us, and we're trying our hardest to get through the thousands of applications you've all submitted.
Just like many of you have written us beautiful descriptions of the food and drinks you make with your families around cultural holidays, or submitted art portfolios to show us how you visually express yourself, we wanted to give you a little insight into what we're doing while reading about your passions and achievements. I polled my colleagues about what reading applications looks like for them!
Yi, Fearless Leader of the Educational Council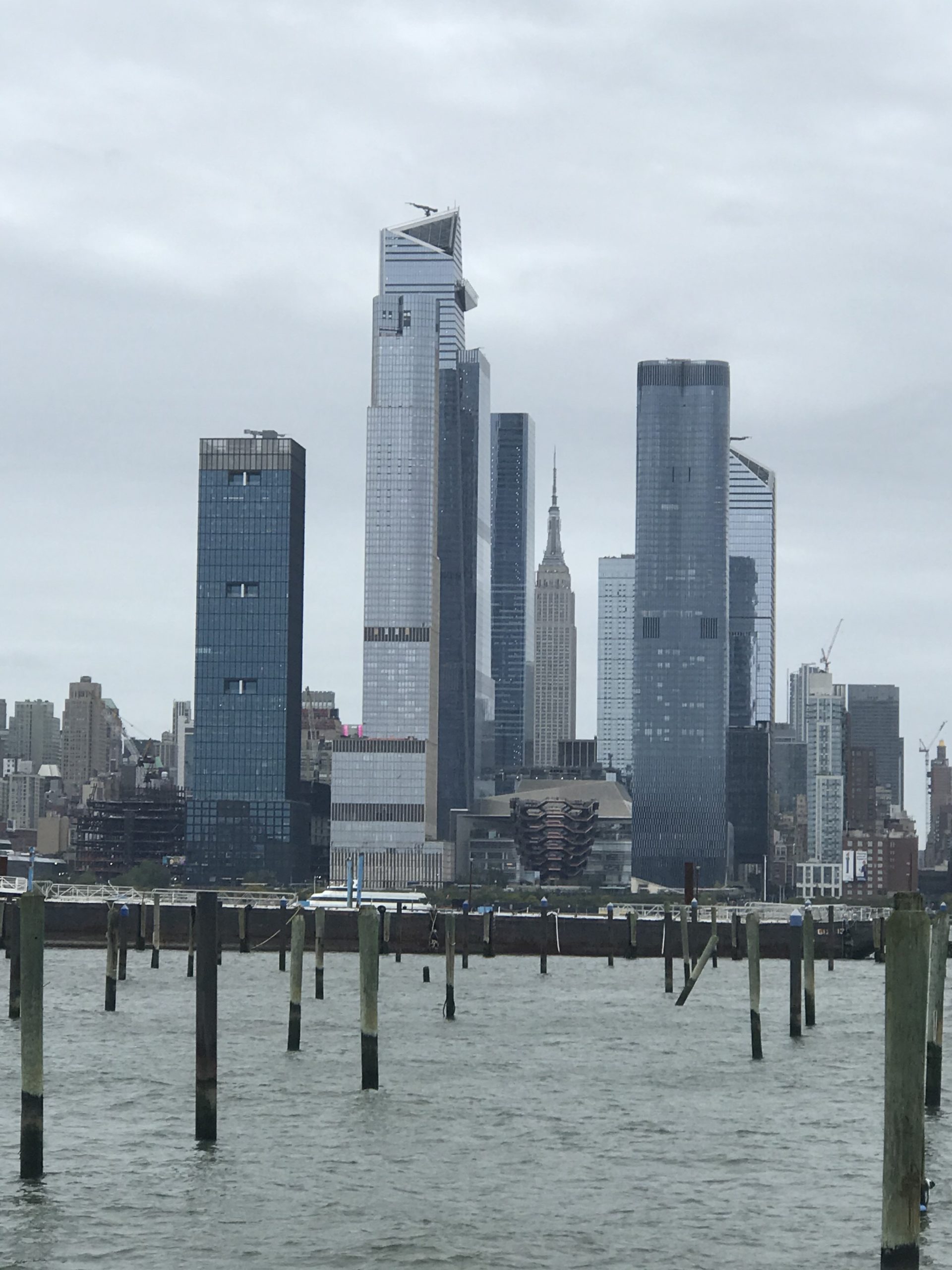 What're you listening to? Background Bloomberg news
What're you eating/drinking? Hot tea; Taiwan's Ali Shan has been a new favorite
Where are you reading? I have read on subways (corner seat hidden); Bolt Bus; Time Square cafe; home MA; home NJ; if I get a few hours of blocked time, I will try to do some reading
Ariel, The One who Actually Hits the "Release Decisions" Button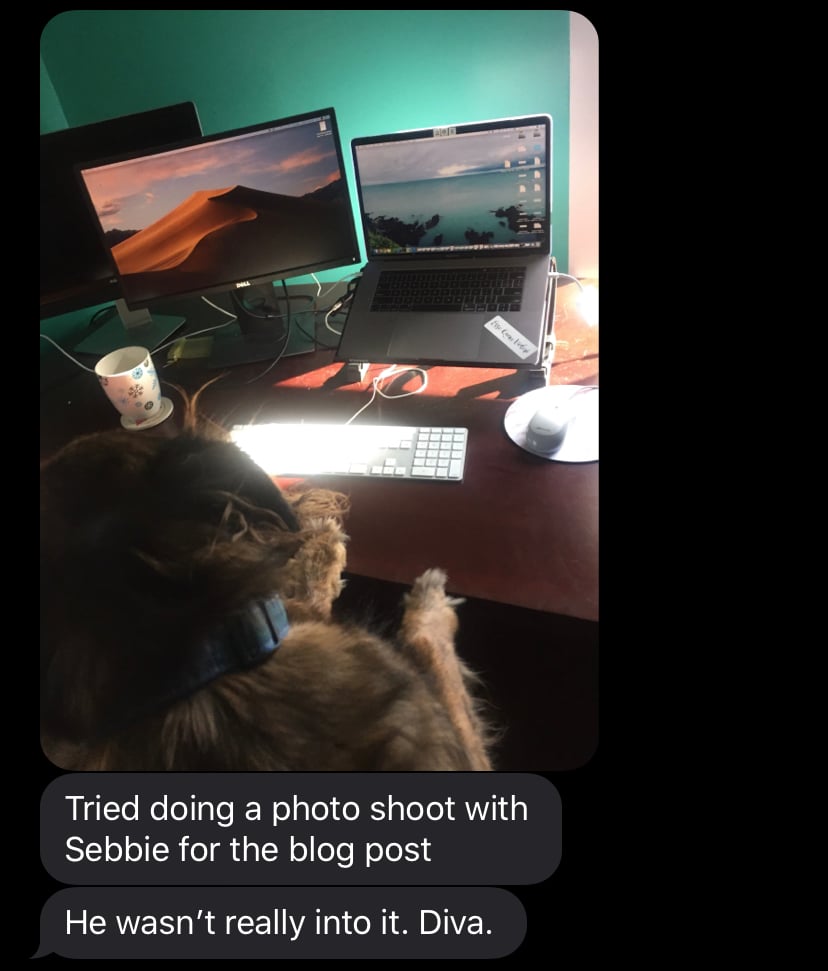 What're you listening to? I've been listening to this album on repeat (I also have calm music I listen to).
What're you eating/drinking? I have to start my morning with a coffee! After that, I'm pretty much snacking on hi-chew for the day.
Where are you reading? I'm lucky I live in the suburbs and have a dedicated home office space. I always read in my office so I can have a little "work life" balance even when I'm working from home. I do have an office-mate but he is ALWAYS falling asleep on the job!
Trinidad, The Empress of CPW
What're you listening to? Sigur Ros, 90s/early 2000s European Electro, Student Music Portfolios (yes, really. My go to actually – I love the piano and cello submissions). I also have Great British Bake Off running constantly in the background.
What're you eating/drinking? SO. MUCH. BUTTER.
After listening to hours of Great British Bake Off I am inevitably inspired to try bake my own treats during reading breaks. As such, I end up with copious amounts of butter-filled pastries and my partner gains a few lbs every reading season.
Where are you reading? In the living room on the couch or in the kitchen at the dining table. Pros and Cons to each. The couch is comfortable, and the living room is well lit and good sound system… but dogs can get to me easily (see video). Kitchen can be a bit chilly but I have better posture at the table… but dogs can still get to me lol. Last 3 years all I had was cat – who was a much less-assuming but still a pain – that is no longer the case as I am now the proud owner of 3 pups and an 18 yr old toothless cat.
Leah, Polar Seltzer's #1 Fan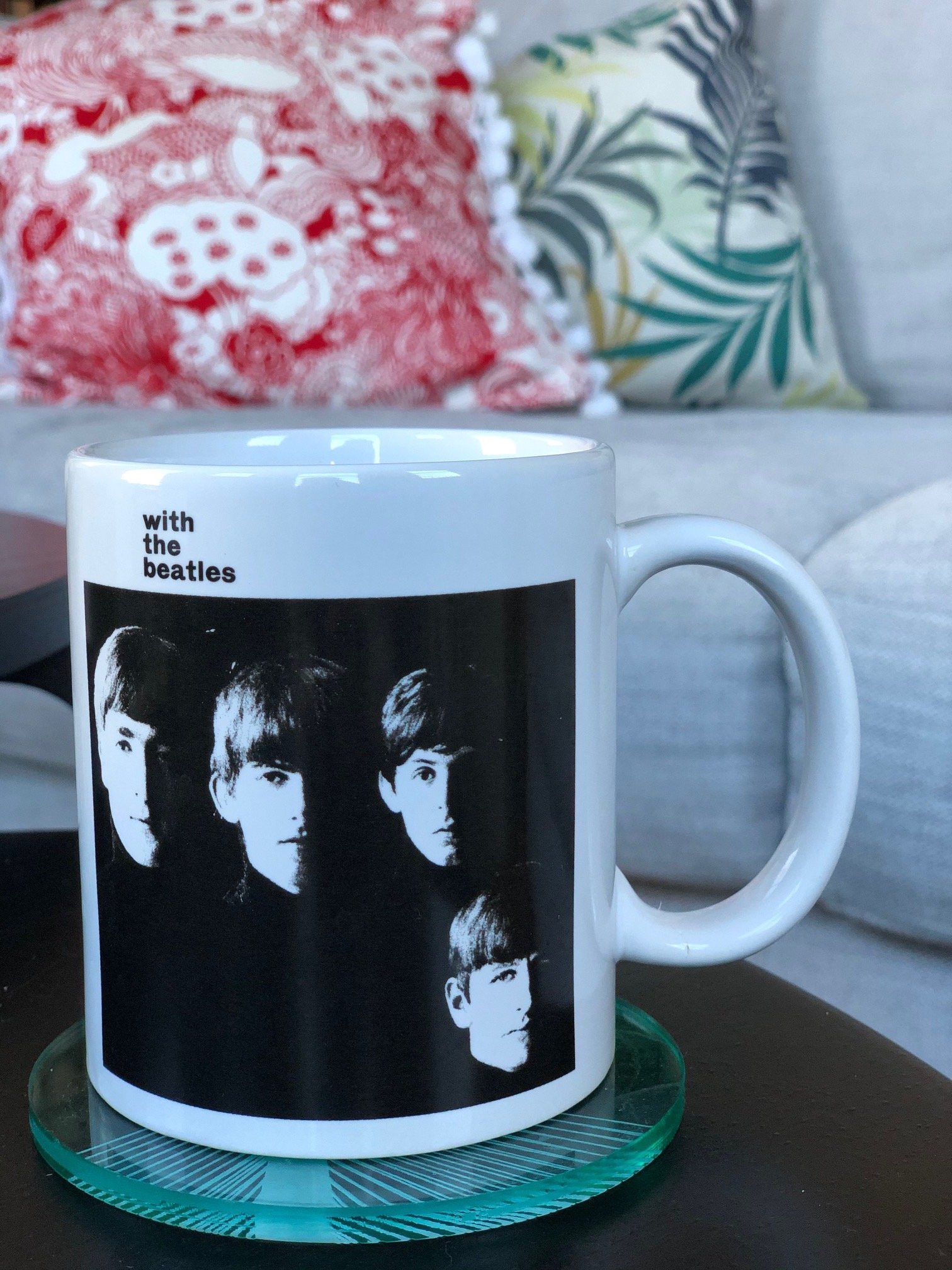 What're you listening to? I mostly listen to nothing, but the deeper into reading season I get, the more likely I am to put something on. I mostly listen to music with no words I like a solid movie or TV score, ballet score, or something that reminds me of happy times. Even better is when I find things I know from TV *and* the remind me of happy times, such as, 'Recomposed By Max Richter: Vivaldi, The Fours Seasons,' which reminds me of dance recitals and Princess Margaret from The Crown. Listening to music with words is so very rare for me, so this year it's been limited to The Beatles–currently getting reacquainted with Beatles For Sale–and Beach House.
What're you eating/drinking? A Dunkin' coffee I make at home in my favorite mug is all I need. My favorite vessel is my 'With the Beatles' mug because it makes me snicker like I'm drinking coffee with the Beatles. I also must drink lots of water and Polar Seltzer, of course.
Where are you reading? My favorite place to read is in my IKEA Poang Arm chair because it's so comfortable and ergonomic–Scandinavian design for the win!–and I have a great view out of my windows. I can't sit forever, though, and appreciate dual monitors, so I've turned my kitchen cart into a standing desk. The downside with the standing set-up is I'm looking at a wall and have almost zero counter space, but worth it for my comfort and happiness while reading :)
Tim, (not the Beaver)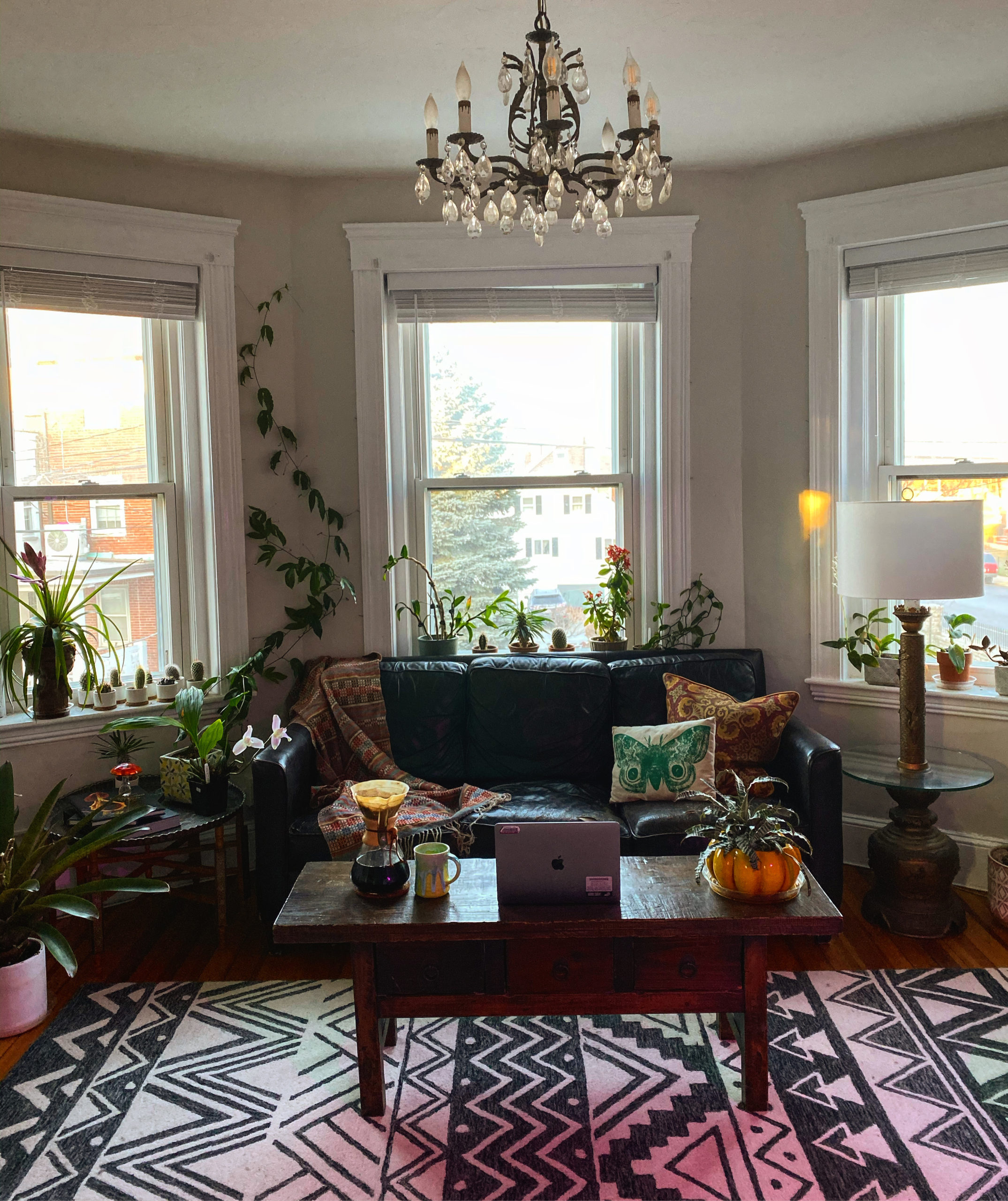 What're you listening to? I love to read mostly to instrumental music or songs with lyrics in languages other than English. It makes it a little easier to focus. That means lots of Zoe Keating, Gustav Mahler, and movie soundtracks. But Right now, I've been listening on repeat to Ile's, Almadura, and Ari Lennox's Shea Butter Baby.
What're you eating/drinking? I drink an entire pot of coffee slowly throughout the day. Usually, I brew it with a Chemex pitcher. The pitchers are made in my hometown in Western Massachusetts, so I have to show a little 413 love. But it really is a superior.
Where are you reading? I read in my living room. I'm a little bit of a botany nerd, so I've crammed my apartment full of cacti, bromeliads, and orchids. My living room has a low-key jungle vibe.
Danielle, My work wife <3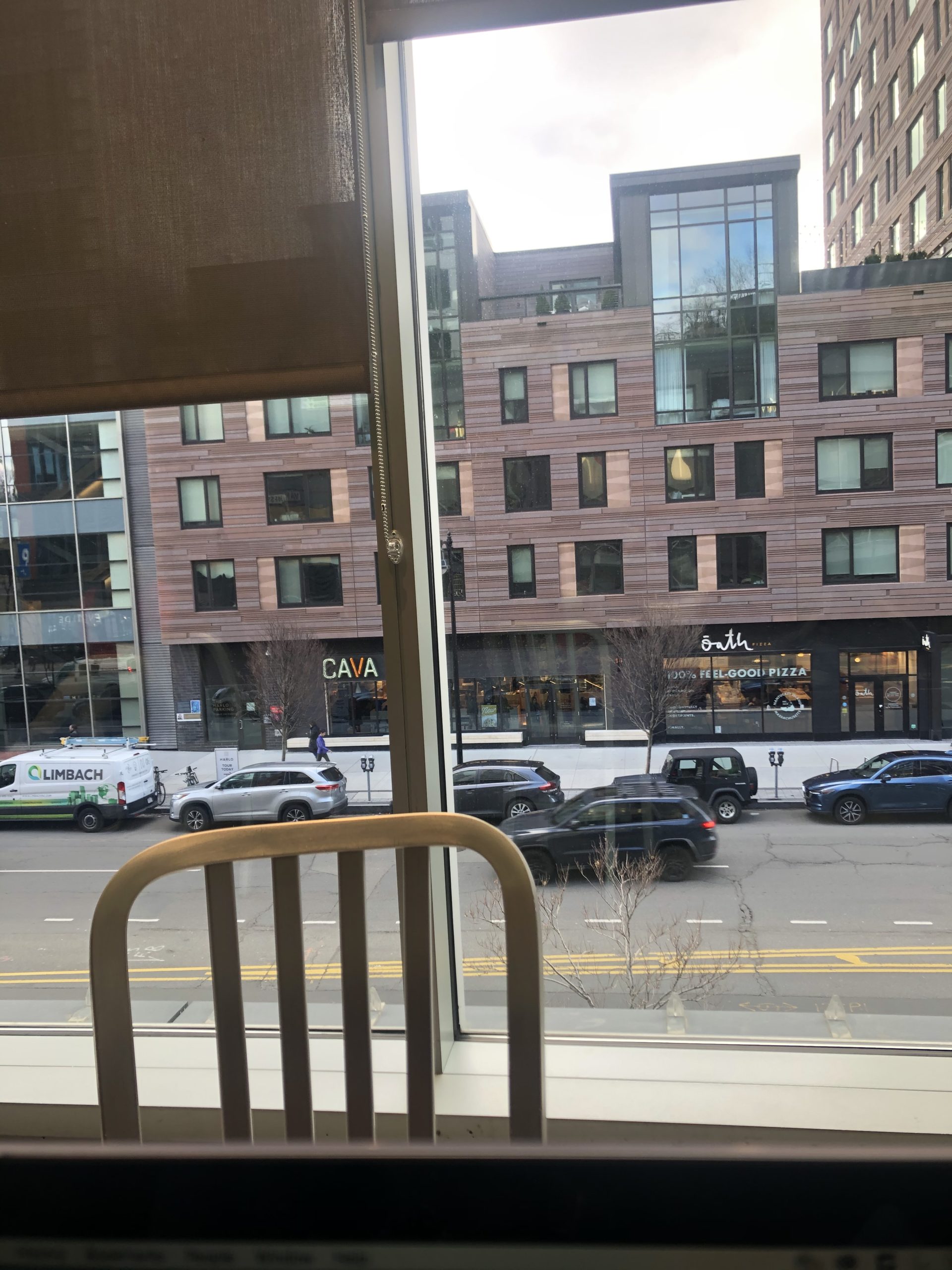 What're you listening to? I love listening to jazz when I'm in reading mode. I listen to CD 101.9, which always reminds me of my childhood and car rides around New York with my parents. When I'm feeling energized and edgy I listen to Hot 97.
What're you eating/drinking? I don't do well with a lot of caffeine but I'll try to start my day with Earl Grey tea (with milk :)). Smoothies are nice too!
Where are you reading? I try to get outside of my home to avoid distractions. Either my local public library or Rotch Library on campus. When I'm home, I'm either at my dining table or cuddled up on my couch in front of my tv.
Kris, The Queen of Communications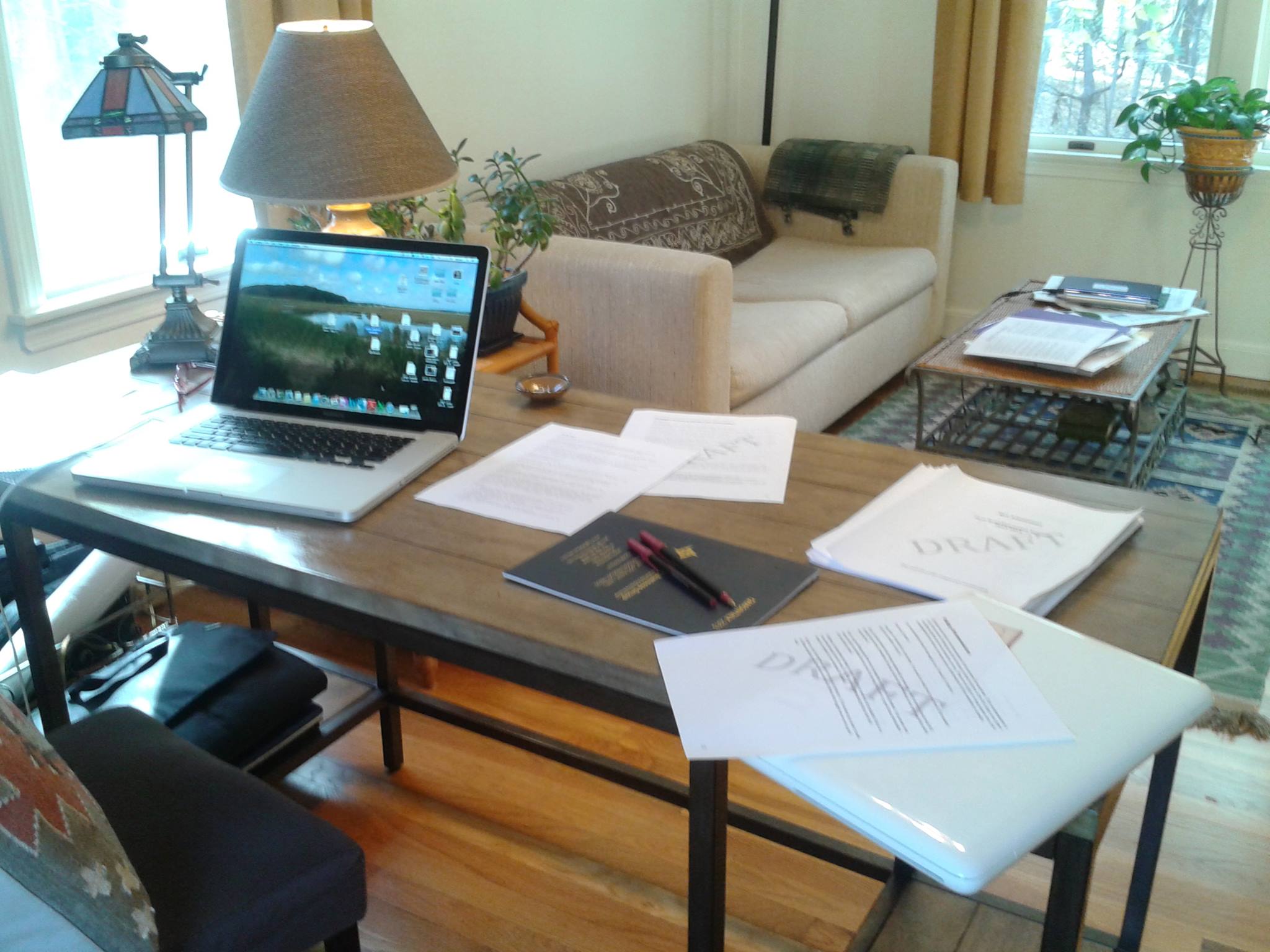 What're you listening to? During EA I had spotify play Chet Baker on repeat all day
What're you eating/drinking? Coffee
Where are you reading? I read at home in my home office or sometimes in my living room, often in full view of the birdfeeder and a lot of time from the couch! I know it's terrible for proper ergonomics but I get up a lot and walk around. My dog sees to that!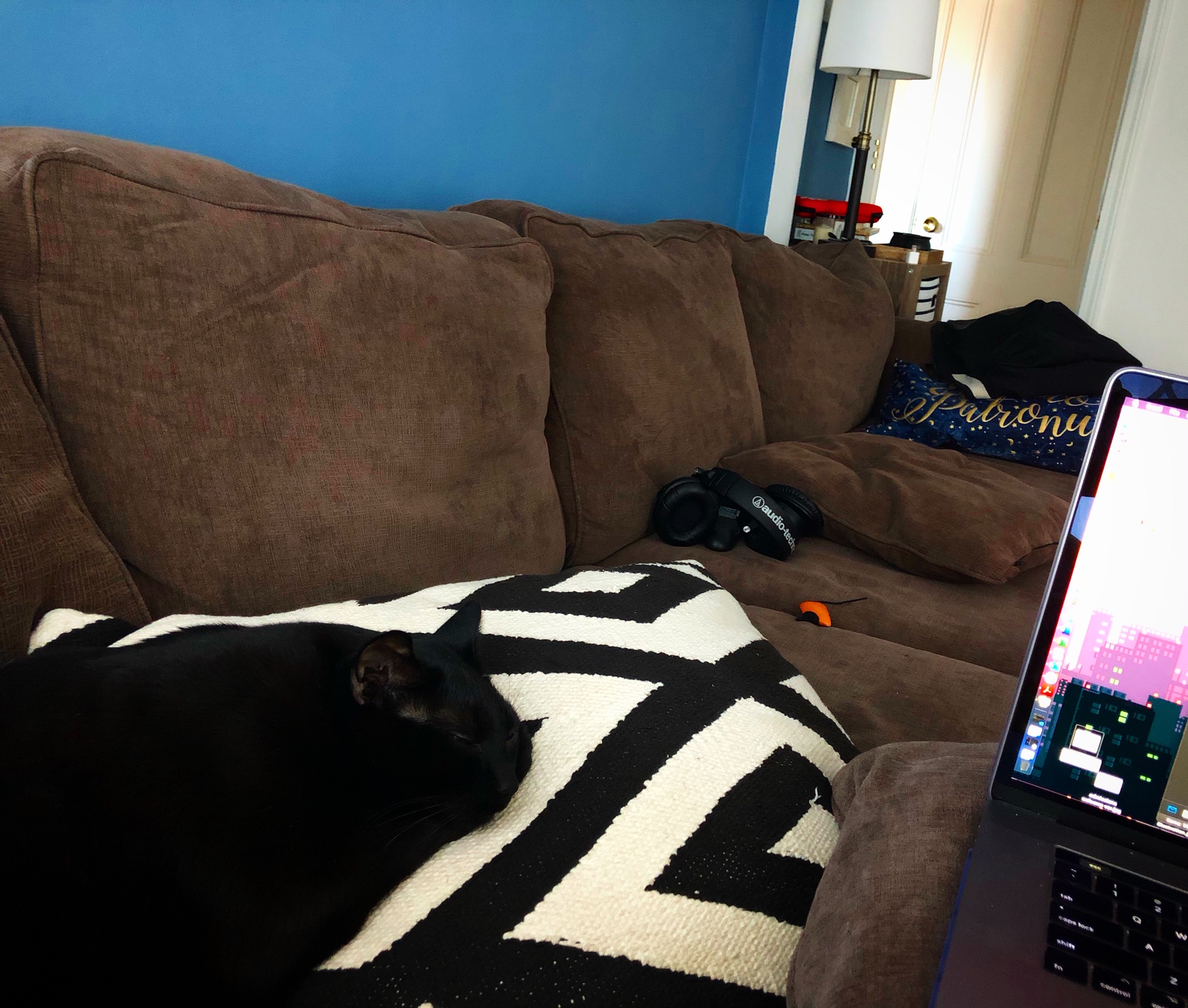 What're you listening to? So much. There's a combination of things that I listen to and watch while I read. I've been watching a lot of cartoons/anime during reads lately. Ducktales, Carole & Tuesday, My Hero Academia, Fruit Baskets, and the Chillhop/ChilledCow YouTube channels have all been in rotation visually. As far as listening it's been a lot of Teyana Taylor, Summer Walker, Jay Z, Da Baby, Snoh Aalegra, Lupe, OutKast, Nipsey Hussle, Tyler the Creator, Denzel Curry, Nujabes, Burna Boy, Big KRIT, Tory Lanez, Ella Mai…actually I'll just stop there. Here's a link if you want a better idea.
What're you eating/drinking? Some combination of eggs, potatoes, pepper/vegetable, and bacon/chicken/sausage for breakfast. Then I follow that up with copious amounts of candy and water throughout the rest of the day.
Where are you reading? There are actually two rooms. One is sitting on the floor of my living room and the other is sitting at the desk in our spare bedroom/library room/where my wife keeps her witch broom and mask.
Petey, The King of the Internet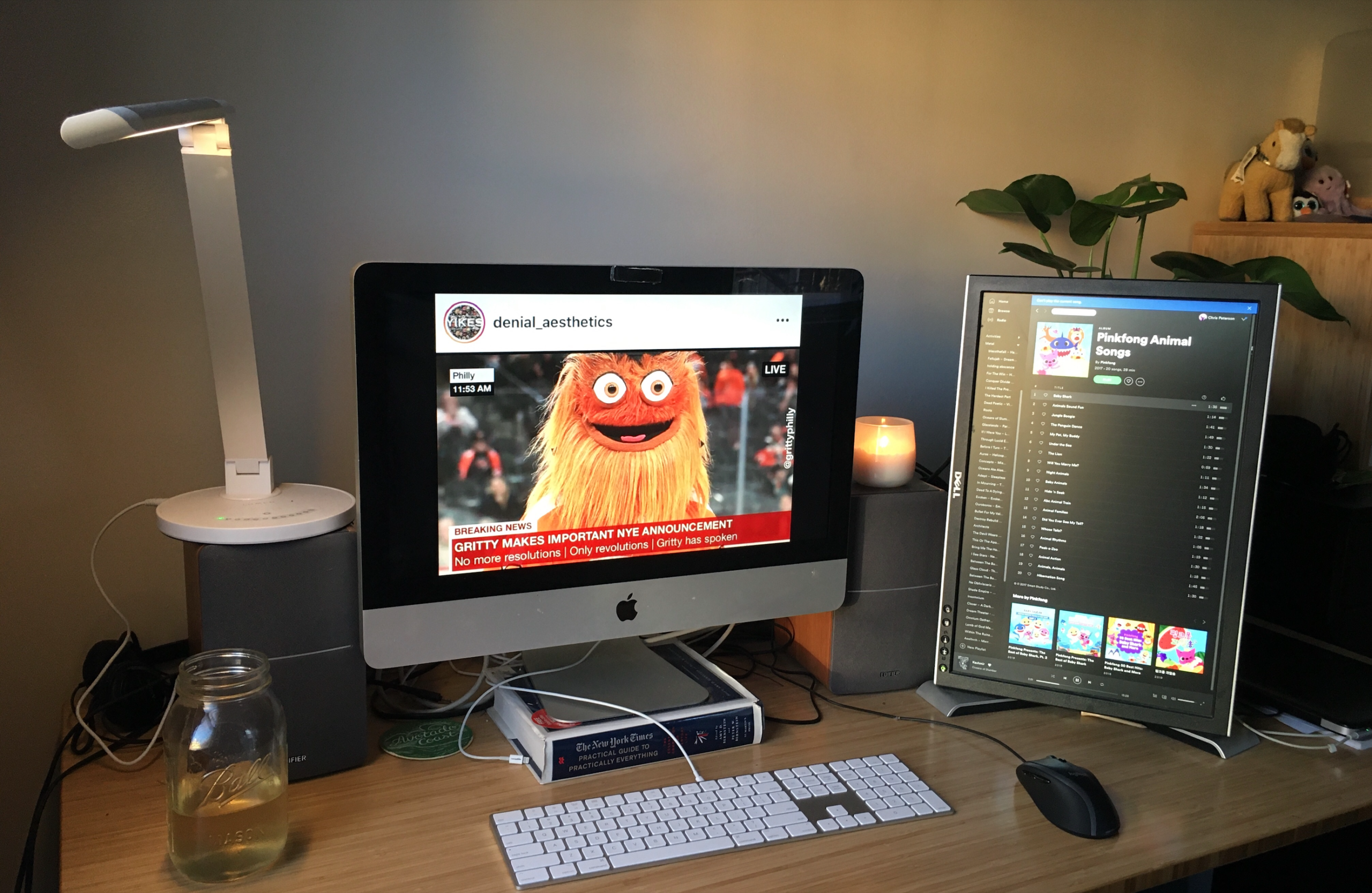 What're you listening to? My blood is now mostly this by volume.
What're you eating/drinking? I drink a minimum of a half-gallon of iced green tea day. I brew it in mason jars in my fridge overnight following the gospel of our lord and saviour kenji-lopez alt
Where are you reading? I only read at home, in my room, next to a window that overlooks a venerable evergreen and Allan K. '17's house. I am alone except for my proliferating houseplants and a tiny icon silhouette of AOC that watches over them and me benevolently. During the day, my desk is lit by indirect sunlight; at night, by a simple LED desk lamp set to the lowest, warmest setting. No one tells you that your thirties will mostly be about developing parasocial attachments to plants and strong opinions about artificial lighting. There is a mildly scented candle that smells like a childhood memory of clean sheets pulled fresh from the dryer by a loving mother. My standing desk has a bamboo top that complements the wood-paneled speakers I bought on the recommendation of Wirecutter. I typically alternate sitting and standing by the hour, but it depends. I have spent thousands of hours doing that – alternating between sitting and standing while I read essay after essay after essay The monstera is potted in an inverted square pyramid; at this point in my life, I will *only* pot plants in well-drained clay, preferably grey and German-made. The Hungarian-American psychologist Mihaly Csikszentmihalyi, whose son used to run the Center for Civic Media, is broadly credited with inventing the idea of 'flow,' a space beyond time located between the candle and the lighting and the metalcore, where all applications that have ever been, and will ever be, submitted to MIT exist simultaneously before me. Ecclesiastes 1:9: "The thing that hath been, it is that which shall be; and that which is done is that which shall be done: and there is no new thing under the sun." So it goes.
Mikey, Formerly of The Logs Fame & Now Everyone's Boss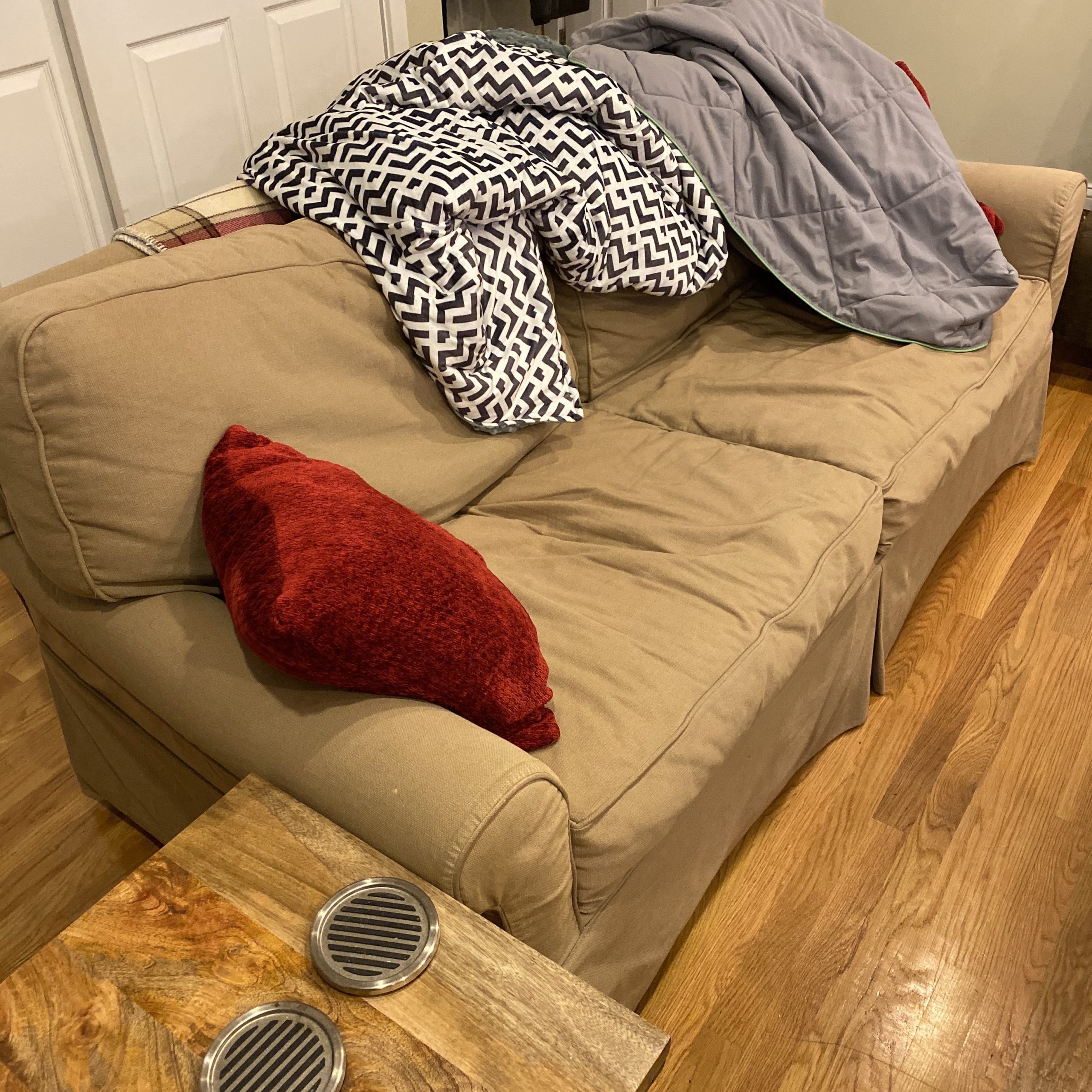 What're you listening to? I work best with music without lyrics, usually repetitive electronic stuff, so on my regular rotation are these Spotify playlists: Brain Food, Deep Focus, as well as Bonobo's "Black Sands," suggestion courtesy of Ariel. On the classical side of things, I generally love post-romantic and/or programmatic stuff, usually from Eastern European composers. Some of my favorite works are by composers like Shostakovich, Stravinsky, Rimsky-Korsakov, Smetana, Berlioz, Mahler, Dvorak, Vaughan Williams, and Respighi.
What're you eating/drinking? A variety of coffee (usually Starbucks – soy caramel macchiato is my go-to drink) and tea (black, green, or chai, depending on my mood).
Where are you reading? At home, it's usually on the couch or in bed. Outside of the house, it's usually the coffee shop with the best wifi, which (begrudgingly) is often Starbucks, but sometimes I try to spend time at local places (until I can't take the slow wifi).
Tiffany, Transfer Goddess By Day & Tarot Reader By Night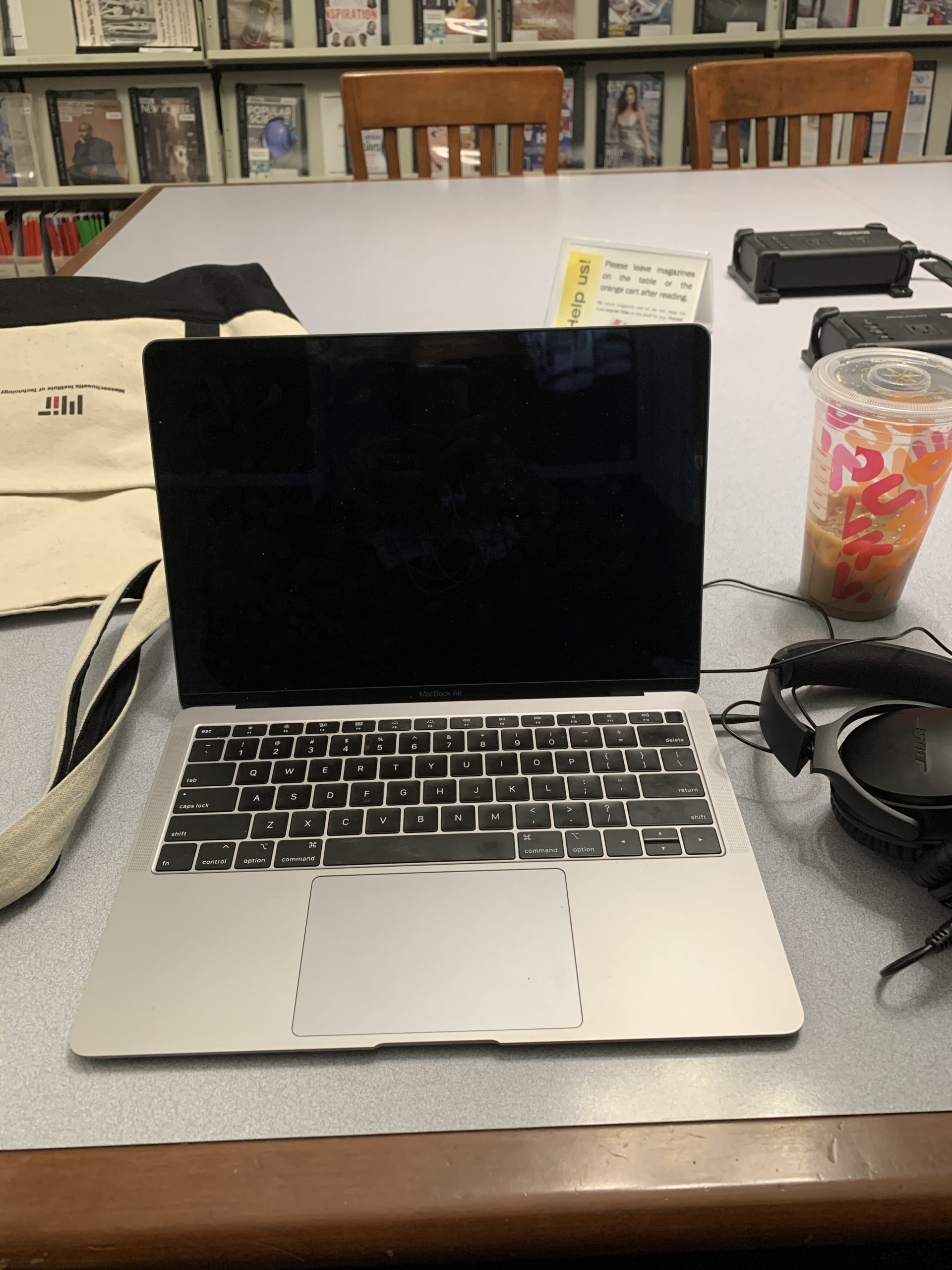 What're you listening to? Lots of smooth jazz, with an occasional 90's hiphop interlude!
What're you eating/drinking? Coffee (preferably dark roast, cold brew!), popcorn, string cheese, crackers
Where are you reading? Either at home, or at the local library!
Crissy, Analytics Extraordinaire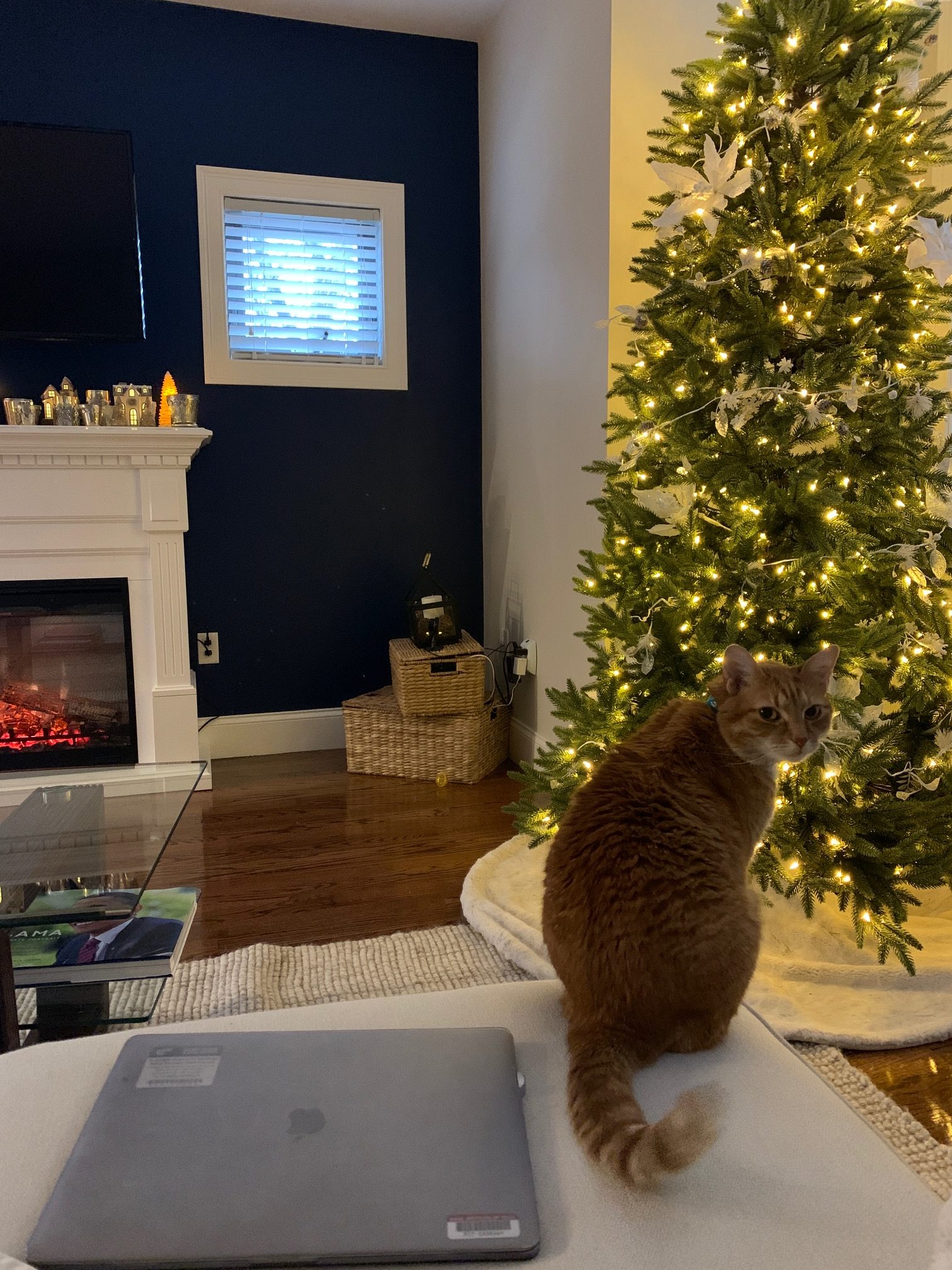 What're you listening to? I watch a lot of HGTV while I read. I find that you don't actually have to watch 80% of the show to enjoy it. I tune in to see the 'before', turn to my reading, and then tune back in for the final ta-da moment.
What're you eating/drinking? So much tea. Lately I've been obsessed with S'Mores Chai and Movie Night from David's Tea and the Hot Cinnamon Spice from Harney & Sons.
Where are you reading? I read applications at home. I have a desk setup in a home office that I NEVER use. I seem to always gravitate towards the couch where my cat, Meeko, will usually curl up next to me. Unless he's decided I've been paying too much attention to the applicants and not enough to him…then he's on my keyboard.
Maura, Captain of Training & Style Icon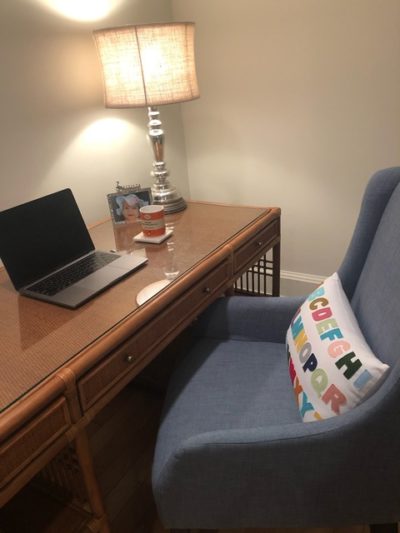 What're you listening to? Film scores by Thomas Newman and Hans Zimmer; Mumford and Sons
What're you eating/drinking? English Breakfast tea with milk
Where are you reading? If reading at home, I like to read at my desk which is in a corner near my apartment's front door. It's also right near the kitchen so I can keep refilling the kettle!
DJ, Astrology Nerd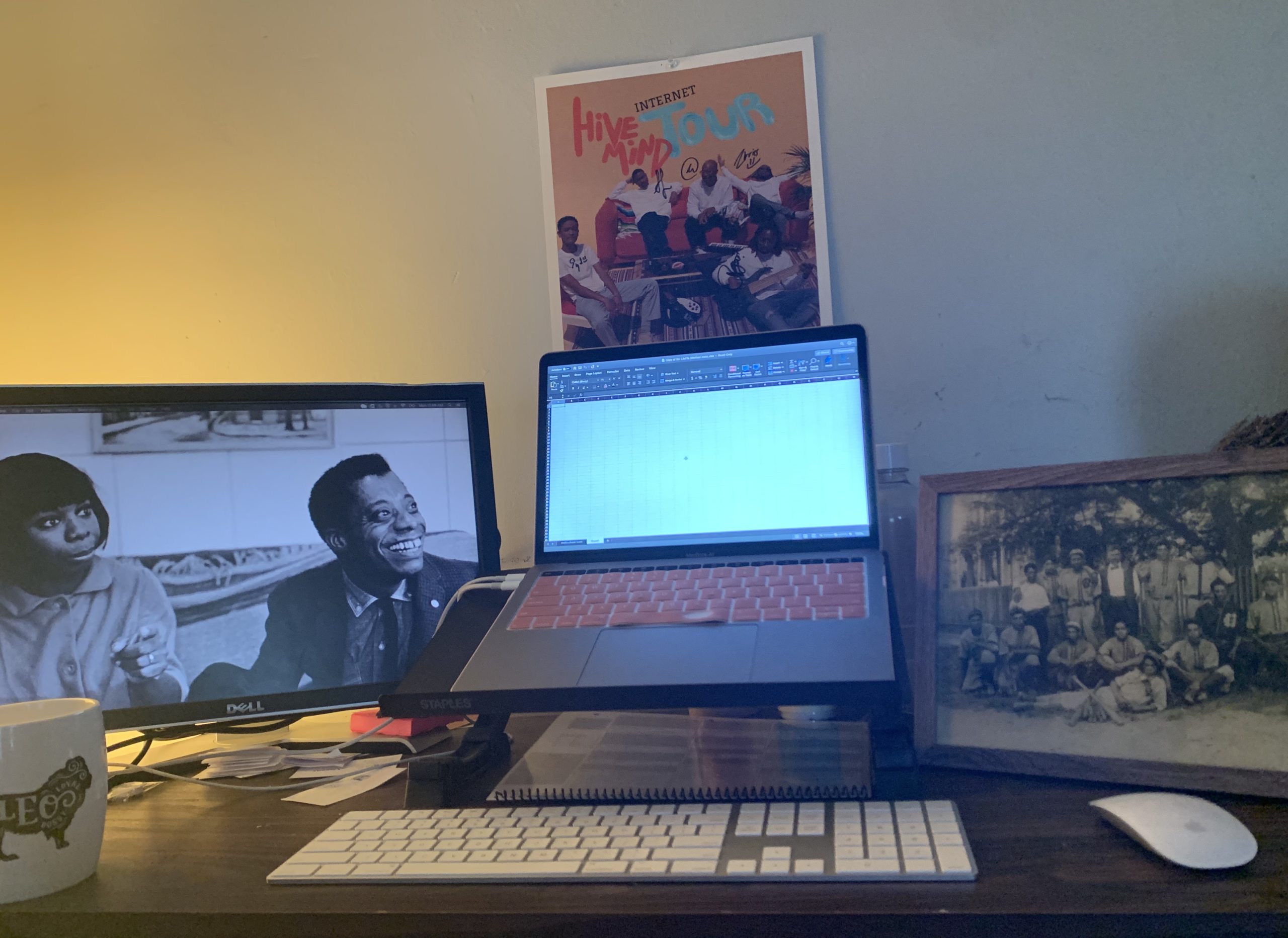 What're you listening to? A vast majority of the time, I put this 120-hour "Instrumental Hip Hop Study" playlist on, which feels incredibly calming and allows me to focus. If I'm really stressed or in a loud public space, I may turn to another favorite – 9 hours of rain of a tent. There are a number of albums that I'm able to put on and still stay focused if I'm at home. Recently that's been Kaytranada's Bubba, The Internet's Hive Mind,  and anything by Noname.
What're you eating/drinking? Like Crissy, I'm a HUGE fan of David's Tea. Chocholate Chilli Chai and Forever Nuts are my favorite flavors. I'm usually back and forth between sips of tea and sips of seltzer water (I may or may not be a member of a seltzer fan club on Facebook).
Where are you reading? I have a desk in my bedroom that I usually sit at. I typically have my leo mug in sight (I'm not sure if you've heard, but I love astrology). I also have one of my favorite photos by my side, which is of my great-great-grandfather in a negro baseball league, reminding me of my values and family. I have two roommates – one is an actor and the other is a graduate student – so sometimes we work together in our living room. I also try to get out of the city as much as possible. Sometimes I read from my parent's home in NJ, and I'm currently at my sister's apartment in Elkhart, Indiana because it's nice to get out of the city and the stress of my daily life and just focus in on the applications I'm reading!