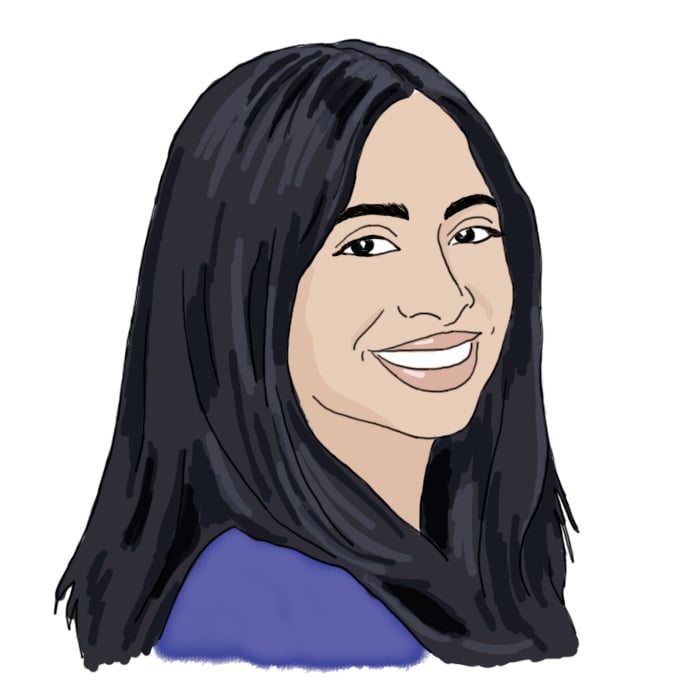 THE FINAL FANTASY 7 REMAKE IS OUT

by Nisha D. '21
since 6/15/15, i have literally lived for this moment
Those of you who have been following me on the blogs for a while – or just know me in person – might know that I have one true love, and its name is FINAL FANTASY 7.
I LOVE this game. It has been my guiding beacon since I first played it in 8th grade, and the characters and the story have stayed with me through rougher periods in my life. I can't really qualify what exactly about it has stuck with me for ~40% of my life – the game is ancient⁠01 it was released in 1997 for the playstation 1, before i was even born lol and the dialogue can be really silly in places, but something about it just hit different. I've played the original game somewhere around 10 times⁠02 i know these might seem like rookie numbers, but this game is FIFTY HOURS LONG , played all of the prequels/sequels that I could get my hands on⁠03 and watched youtube videos of the ones i couldn't , and literally cannot count the number of times that I've watched the movie.
The plot is literally too ridiculous to explain and sort of requires knowledge of the entire in-game universe to understand, but you can try your best to decipher it [SPOILERS AHEAD] here.
Now why am I making this blog post all of a sudden? For those of you who follow video games, you might have seen that THE REMAKE IS OUT SKDJFKSLJLKWJWLEK
For those of you who don't: basically, the company that made Final Fantasy 7 announced back in 2015 that they were remaking the entire game in modern graphics for the PlayStation 4, and adding tons more content, new characters, new writing, and just overall making it into a game that will be remembered as one of PS4's best. It's so big, in fact, that they're breaking up this remake into three parts. The first of these parts was released last Friday, on the 10th.
Short version of the story: I got the game and played it for like 10 hours⁠04 these are actually rookie numbers and i acknowledge that. unfortunately i have final projects to work on over the weekend, making it the best fucking 10 hours of this entire quarantine, and also just in general. Long version of the story: I actually preordered the deluxe version⁠05 which cost like, 150 bucks oops of the game in June, and was expecting it to physically be shipped to me in time for me to play. But since coronavirus has ruined everything, it shipped to my MIT address and I couldn't get it. So I literally bought the game AGAIN, digitally, just so I could play it, meaning I have dropped somewhere around 200 dollars literally just to PLAY this game.
BUT IT'S SO GOOD AND IT'S SO WORTH IT AHHHH I CRIED WHEN THE OPENING THEME PLAYED AND ALL THE GRAPHICS ARE BEAUTIFUL ALL THE CHARACTERS ARE WELL WRITTEN AND THE SIDEQUESTS FEEL RELEVANT AND AHHHH IM DYING
So, I thought in honor of the game's release, I'd do a master post of all the various Final Fantasy 7 paraphernalia I've collected over the years, and all of the things⁠06 mildly extraneous that I've done that are somehow related to Final Fantasy 7 in some way.
I'll start with an essay from my blogger application way back when, which summarizes a few of these things. It's kind of cringy, so fair warning.
What do you geek out about?*

Tell us something you're so interested in that when you start telling other people about it their eyes glaze over at best or widen in terror at worst. Note: we literally do not care what it is, just that it is.

I tried to fangirl on this subject in my MIT essays,⁠07 you will find here a blog post i wrote a while back about my writing process for this specific essay but in an attempt to preserve some semblance of sanity (alliteration BOOM), I did not go all out. But now that I've been accepted, there's no stopping me. So: thank you for this opportunity. And brace yourselves.

FINAL FANTASY SEVEN.

To most people, it's a classic Japanese role-playing game that made Eastern games huge in the West. To those who've played it, it's a beloved classic with infinite replay value. To the chagrin of my (anti-video game, but otherwise spectacular) parents, I literally live and breathe this game.

The plot is WAY too complicated to explain in 2000 characters, but it goes something like this: this guy called Cloud Strife and a group of his friends set out to save the planet from this evil dude, Sephiroth. This might sound like the most basic story ever, but I promise you, it's so unnecessarily complex that even the plot holes have plot holes. I highly recommend checking out The Simple Plot of Final Fantasy VII. (https://www.youtube.com/watch?v=MjpAqXNUUM8)

I don't have enough characters left to adequately describe the full extent of my obsession, so bullets it is.

– Own a necklace replica of Cloud Strife's sword⁠08 mind you, it's VERY LARGE. the pendant is like six inches long and i could actually stab somebody with it and cause damage , which I wore to major competitions (and also to my MIT interview)

– My face while answering a surprise Final Fantasy question in quiz bowl finals,⁠09 i'm feeling brave today, so y'all get a hyperlink - question starts at 18:53. this was actually one of the best moments of my life, mostly because of the question, but also because we were dunking on the other team. you might also see another familiar face on my team... while wearing aforementioned necklace:https://ibb.co/m2Nsea

– Literally learned an entire language⁠10 most of you know that i know japanese, but i'd like to emphasize that at my peak, i was answering reading comprehension questions on actual novels in this language. i was actually what you would consider fluent, entirely for the sake of this game. sadly, i am not nearly this good anymore, and i have to live with only being 'business proficient' so I could play FF7 in Japanese (aka ultimate weeb goals?? hell yea)

– Own five⁠11 i ripped one of these moving out of my old room at EC :( but got a new one so the equilibrium remains FF7 posters, a Moogle plushie, AND Moogle slippers (Moogles are a Final Fantasy mascot)

– FANFICTION⁠12 you heard me (5 years of it)

– Cried legitimate tears of joy for the first time in my life when a Playstation 4 remake was announced

– Rewatched the movie every month for about three years⁠13 this is NOT an exaggeration

– Since FF7 came out in 1997, this response is exactly 1997 characters

And sadly, that's all the character limit will allow. Seriously, though, this game is my life.
Here's some things I should add to this list:
Received a very aesthetic clock as a gift
Ankita gave me a Cactuar plushie as a gift at some point
Had the Buster Sword⁠14

the protagonist's VERY LARGE sword

engraved on the inside of my Brass Rat
Purchased this ring⁠15

it is EVER SLIGHTLY too big for me and honestly the first thing i do when quarantine ends is GET IT RESIZED

from Etsy (which is a replica of one that one of the main characters wears)
Acquired a NEW poster⁠16

i was about to go to PAX East JUST to get a poster but a friend happened to win this poster and didn't really care about the game so he graciously gave it to me :,)

from the REMAKE
Received a very nice handmade gadget from my boyfriend of the protagonist swinging his sword!
Here are some less tangible things that were inspired by my love for this game.
Have worked / will continue working in the game industry!
Have researched / will continue researching in games for human-robot interaction!
Majoring in CMS!
There are honestly probably more things, but I can't think of them off the top of my head. I think that this is a fairly impressive list though. Here's a photo dump just to prove that I'm the real deal⁠17 not really i just want to fangirl .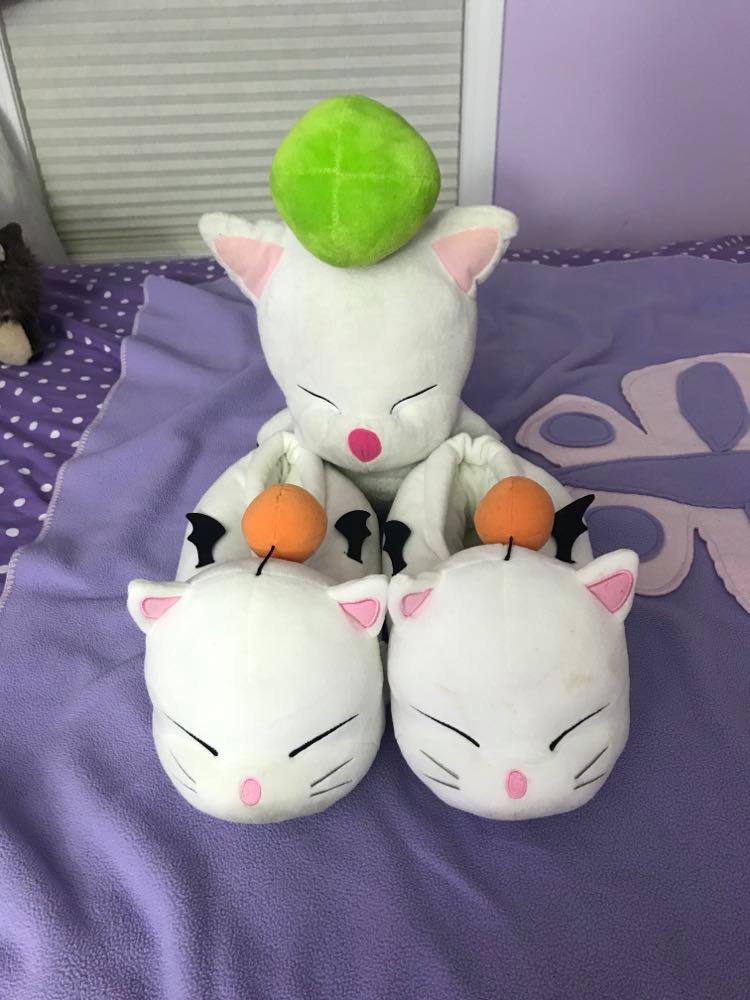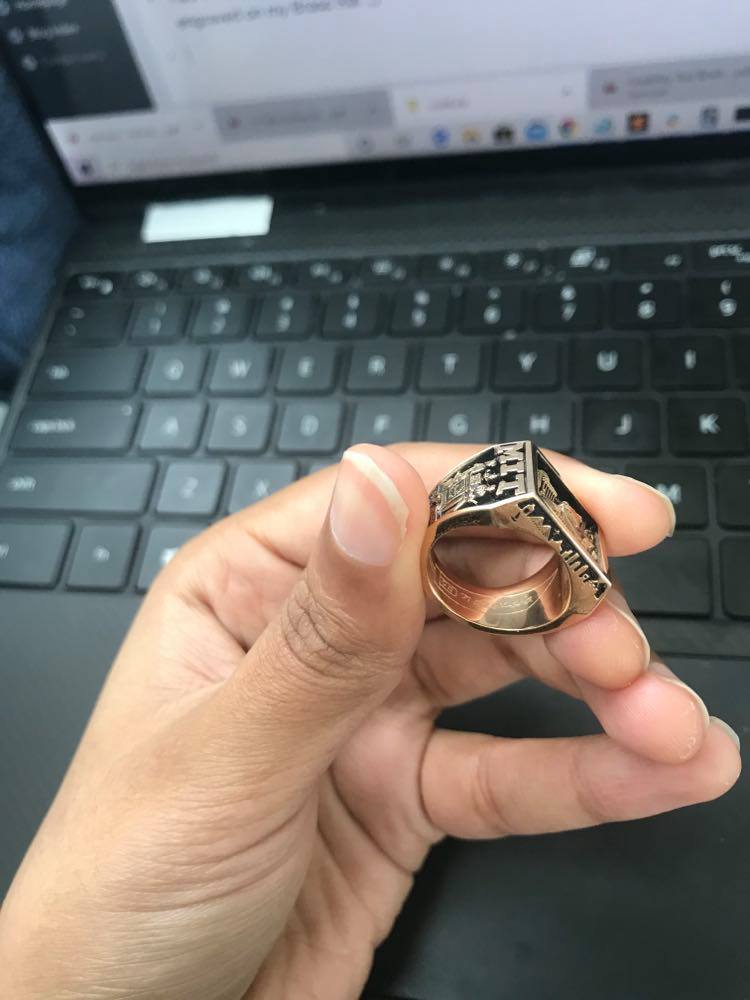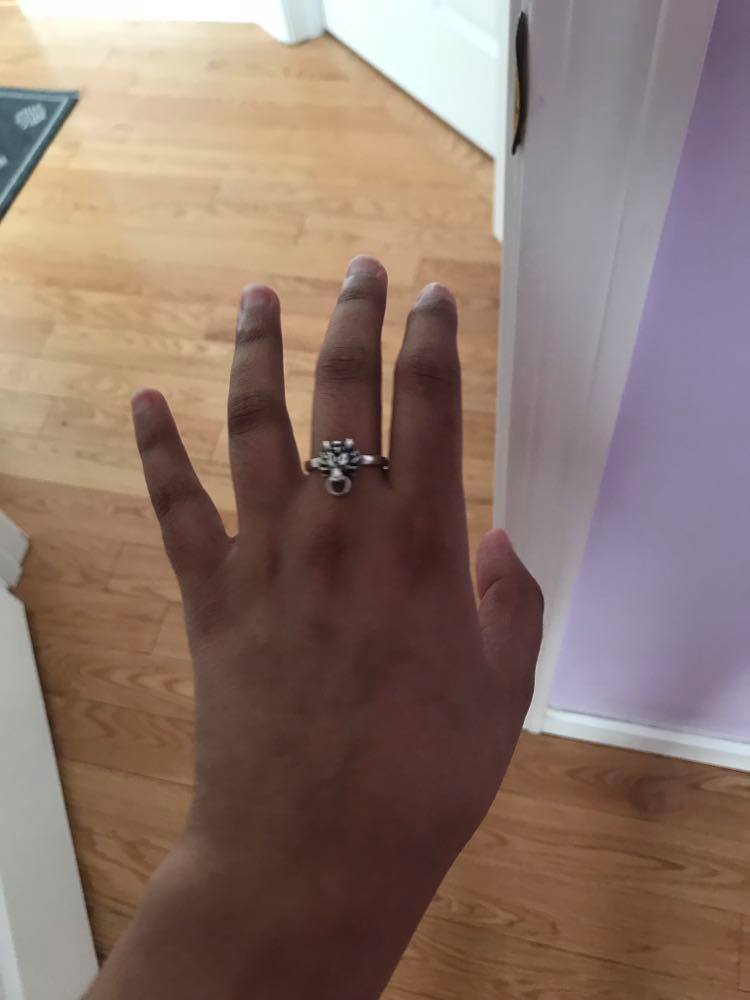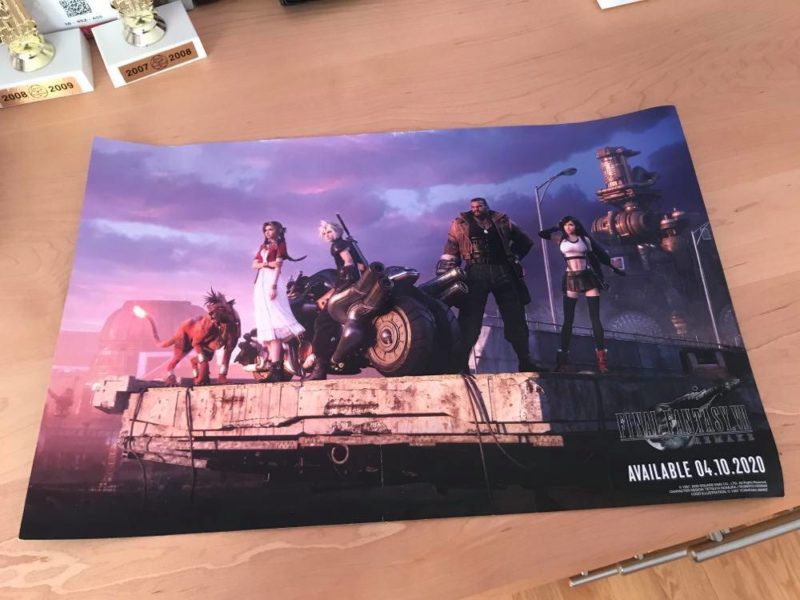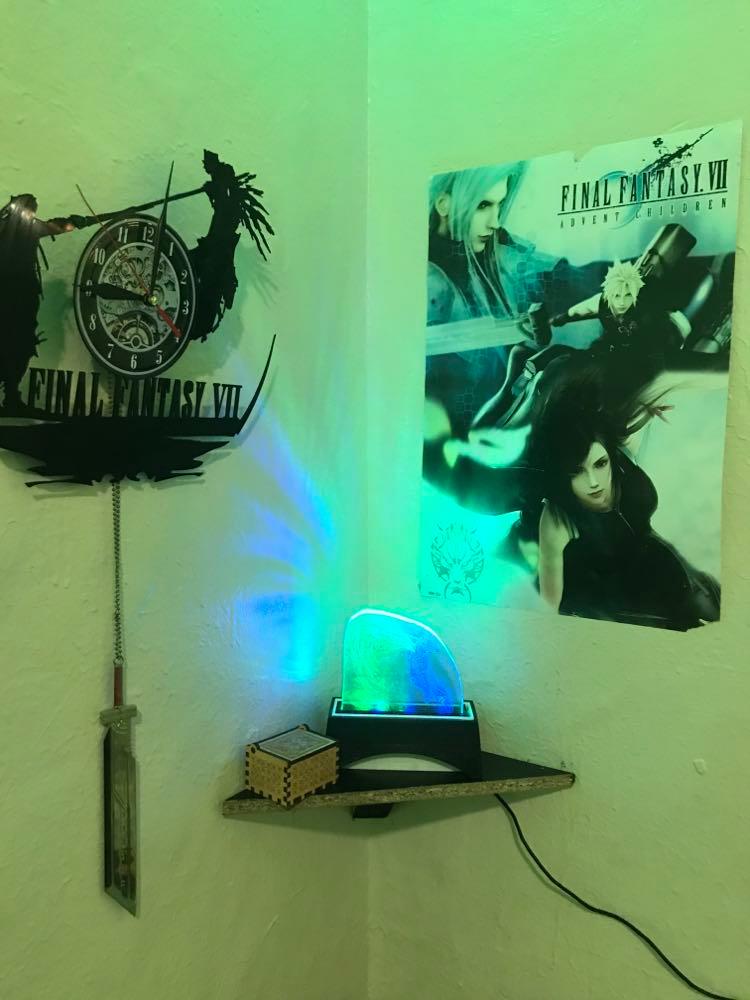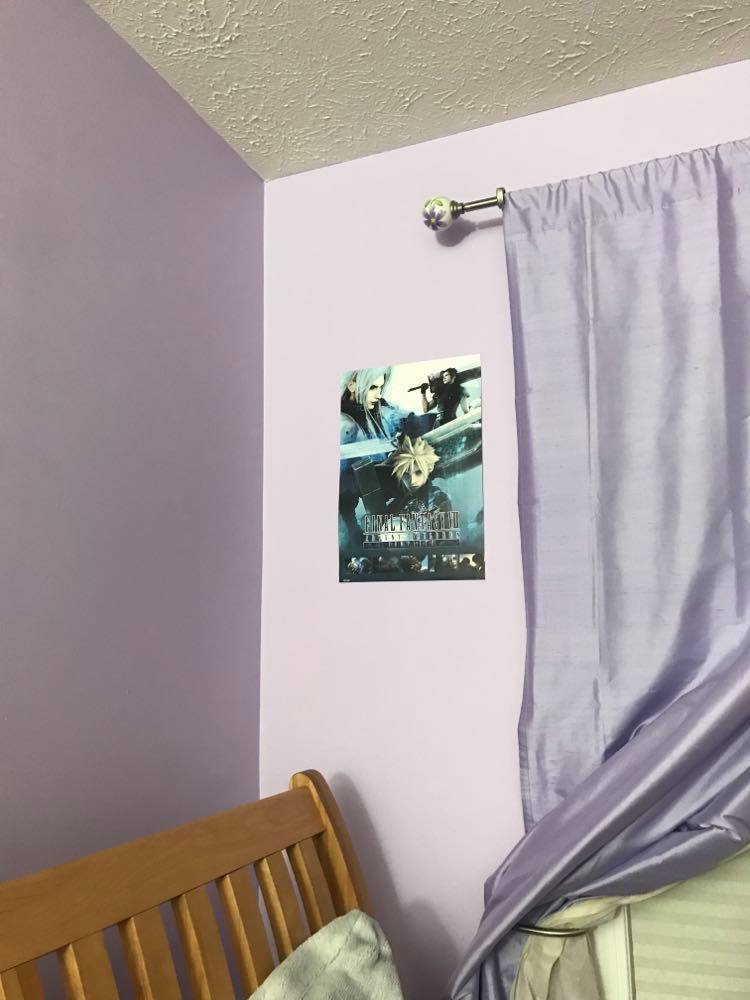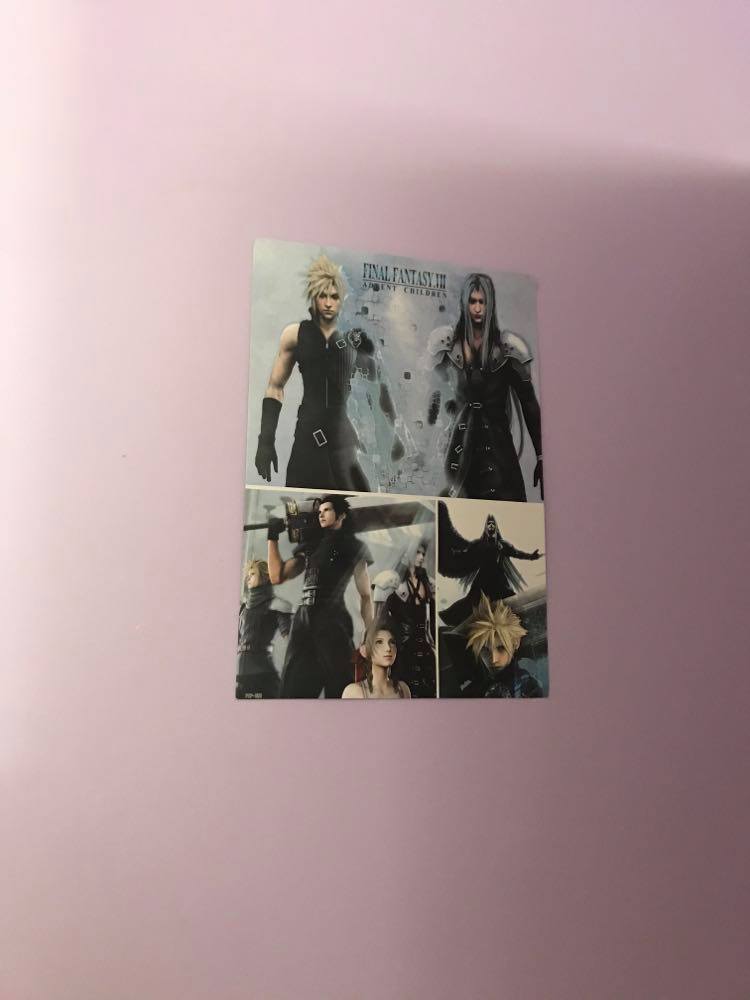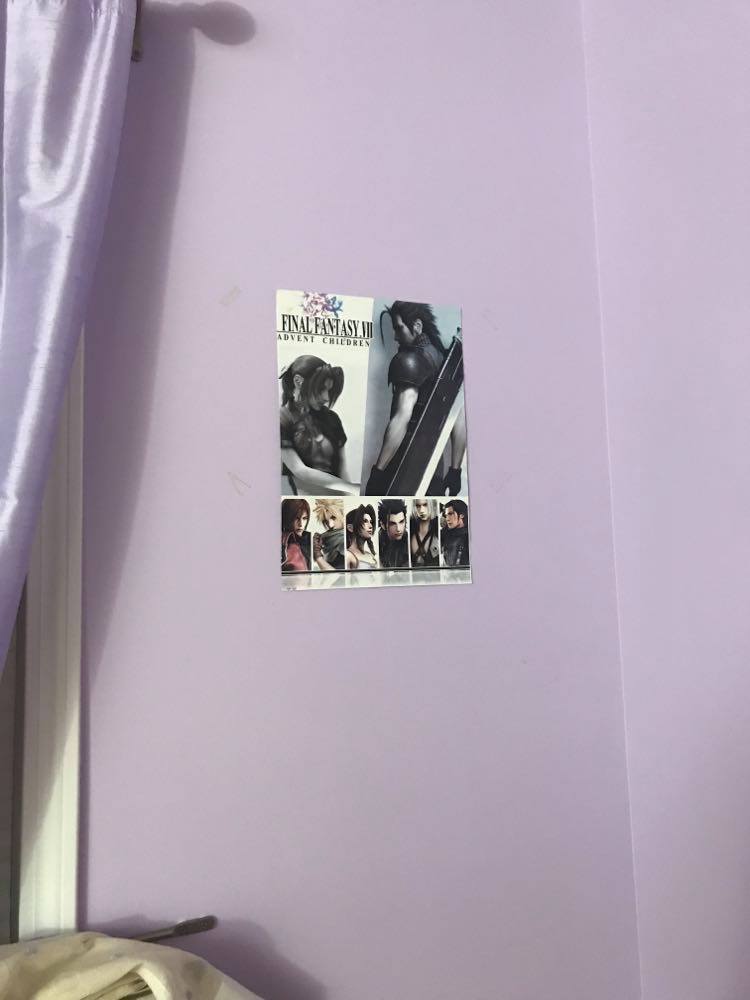 Is this post basically spam? Yes. Am I a dork? Absolutely. That being said, all prefrosh should come join my AMA and watch me play the original Final Fantasy 7 on 8 pm this Friday for our Meet the Bloggers CP* event :)