Once upon an IAP, there were 5 externs* who were lucky enough to be selected to work at a magical company called 5 Wits Productions, where many adventures awaited them.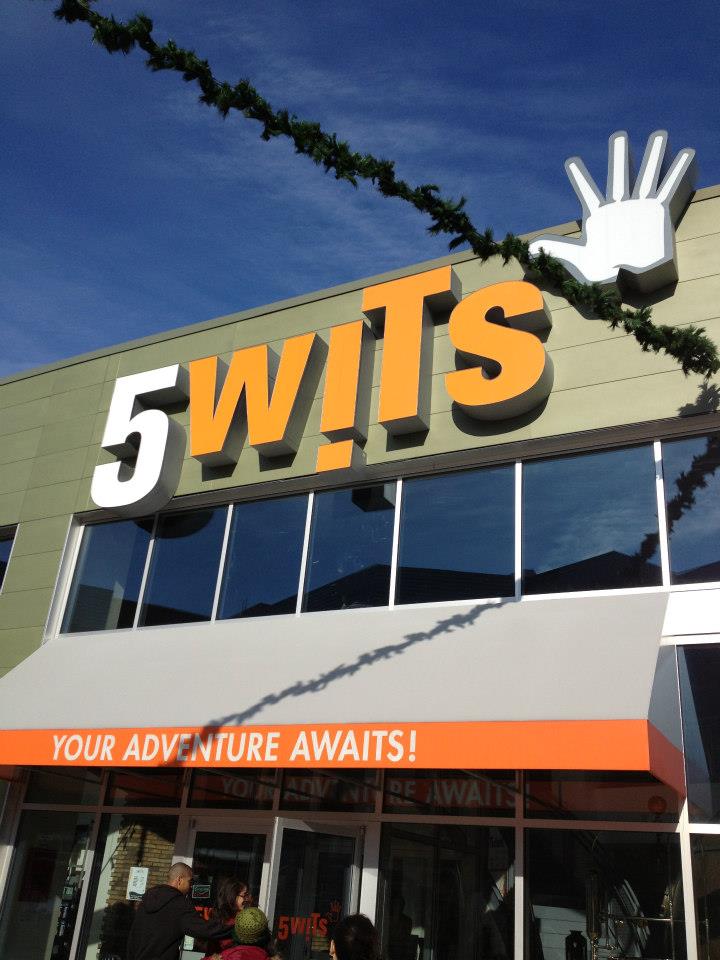 For you see, engineers at 5 Wits got to bring people's dreams to life. They made it possible for people like you and me to experience things that we thought we only saw in movies. At 5 Wits, you could be a spy and infiltrate an evil corporation or discover Captain Nemo's abandoned submarine from 20,000 Leagues Under the Sea.
Now, you may be wondering why this is the story of the 5 Wits.
Well, there was Common Sense, who decided that she could make water just the right temperature to drink by mixing hot water with ice.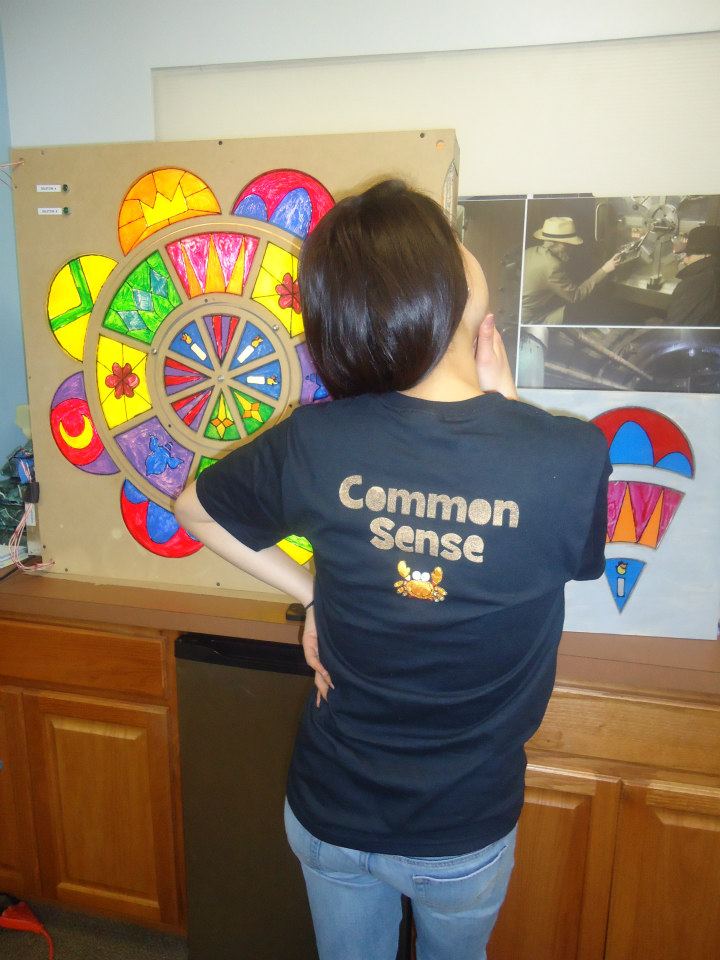 Memory, who couldn't remember what the 5 wits were.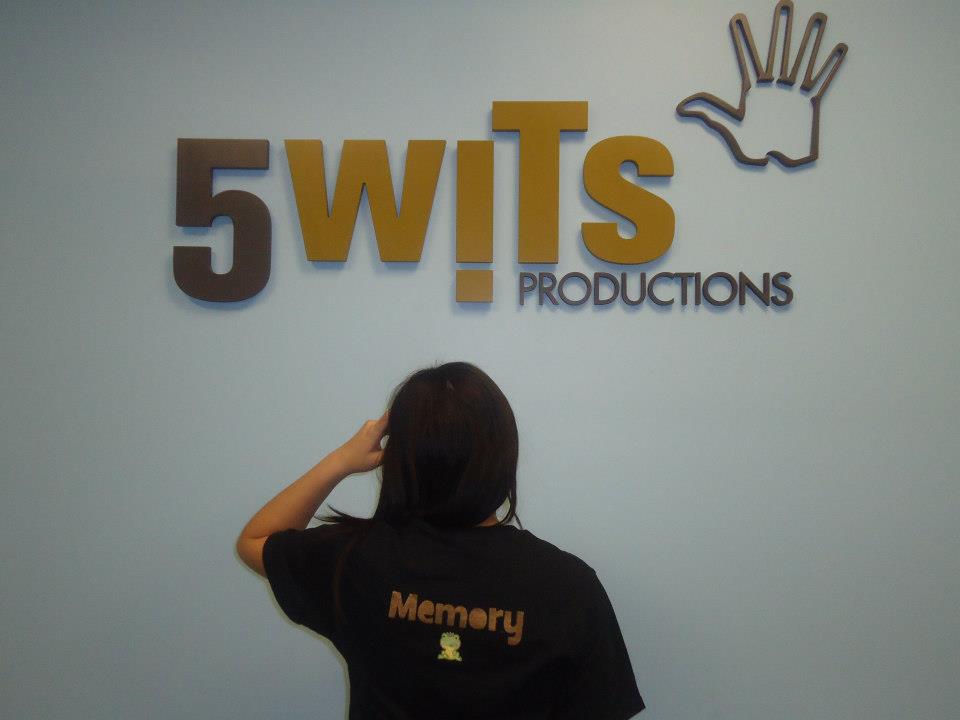 Fantasy, who loved to dream of castles and crowns.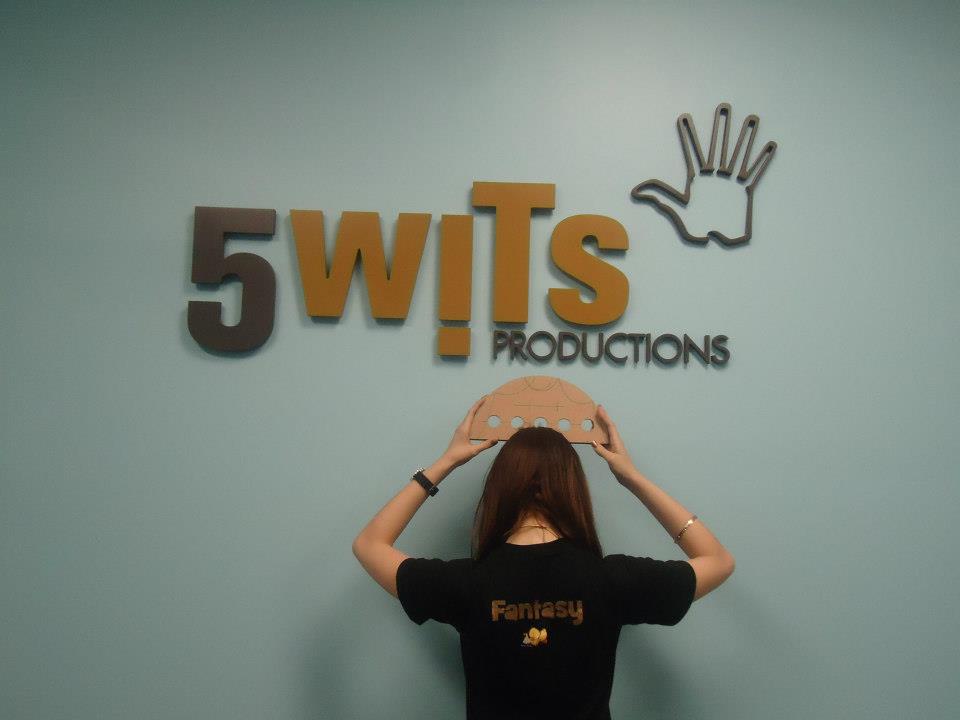 Estimation, who was great at estimating the amount of pizza she could eat.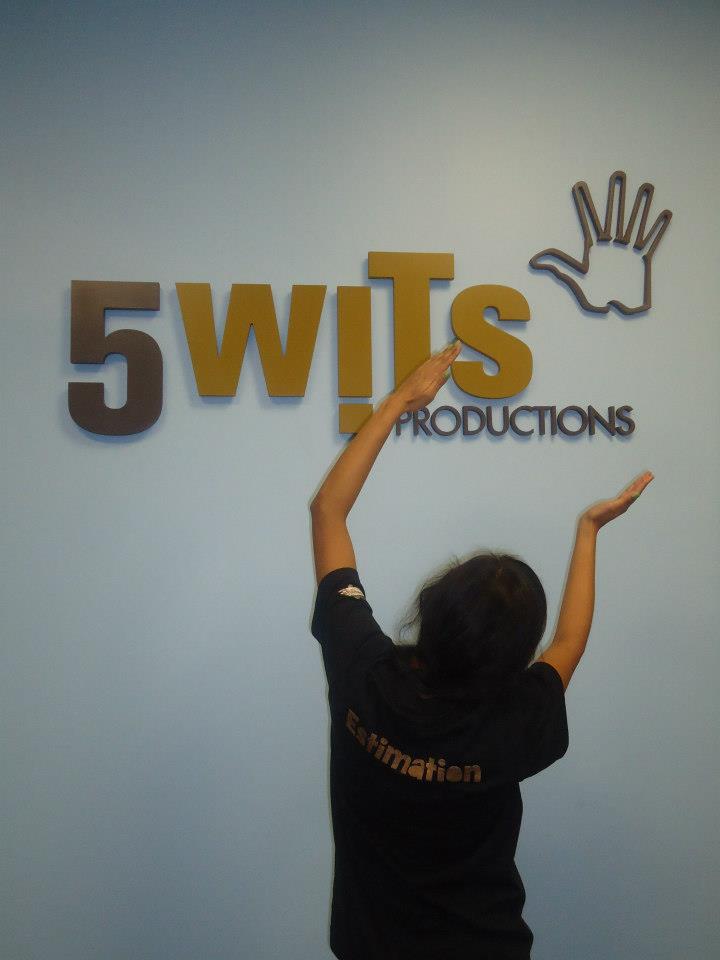 & Imagination, who loved to imagine he was a beaver. Or a dragon?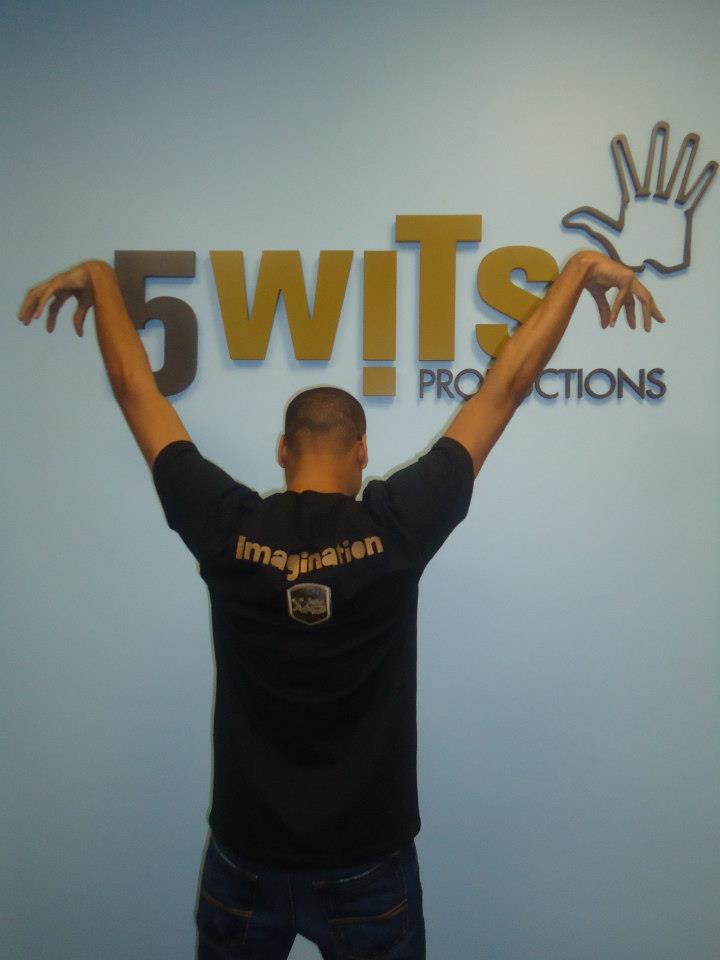 On the first day, the 5 Wits were given their assignment: To come up with Medieval puzzles and challenges for an upcoming adventure that was opening this coming summer.
The Wits were all very excited about their project and started sketching and brainstorming. They eventually came up with a hundred different ideas which they plastered all over the walls of the conference room, which slowly became their home away from MIT over the month.
Eventually, their brains were tired, so the Wits began whittling down their ideas to the ones they wanted to work on and started creating cardboard prototypes
.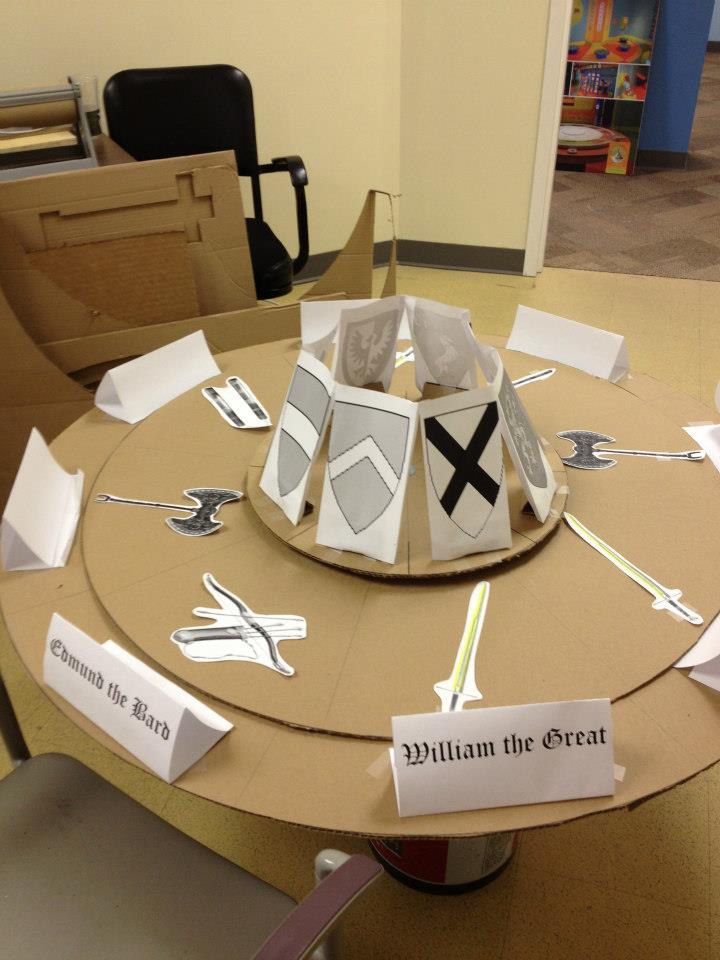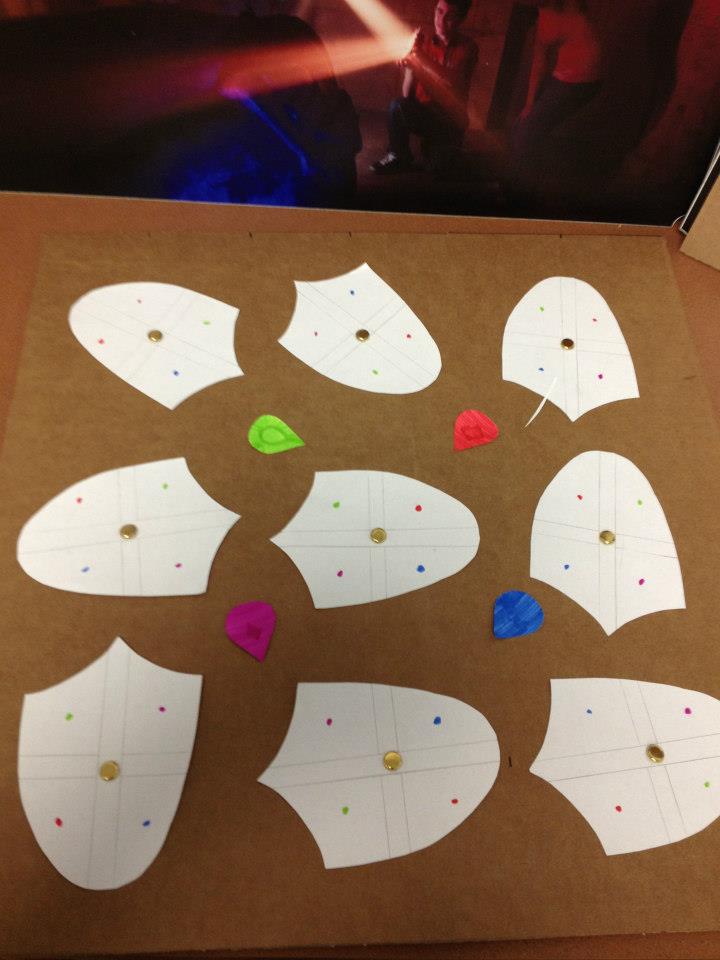 After testing the game play and refining their ideas, the Wits began making more polished versions of their puzzles.The CNC router quickly became the Wits' favorite tool to make their shield puzzle pieces and even a stained glass window box!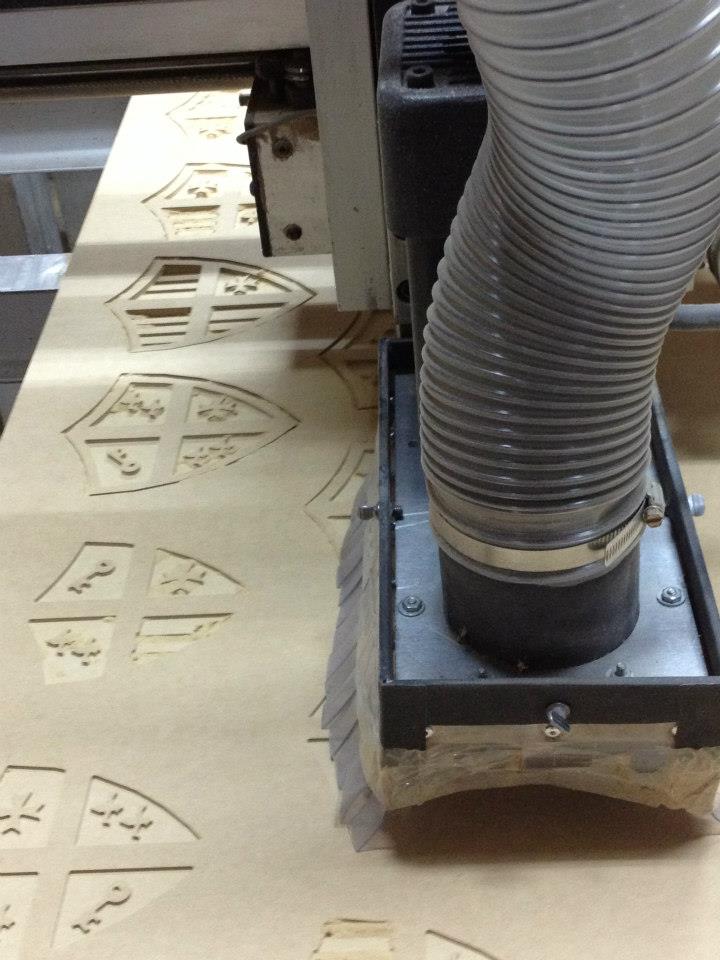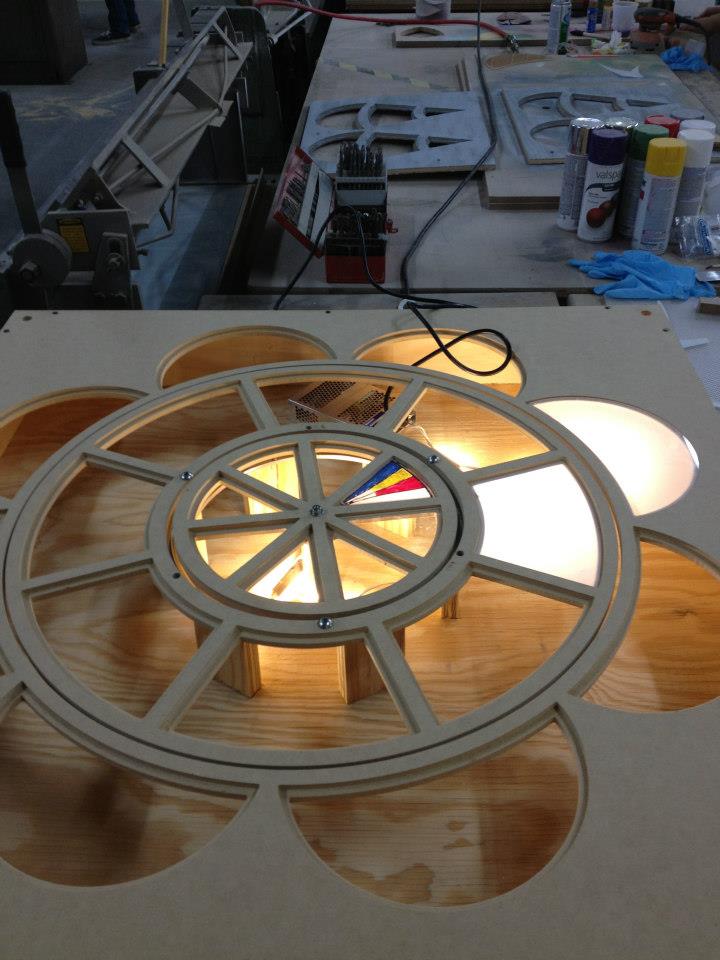 Common Sense and Estimation spent lots of time painting stained glass.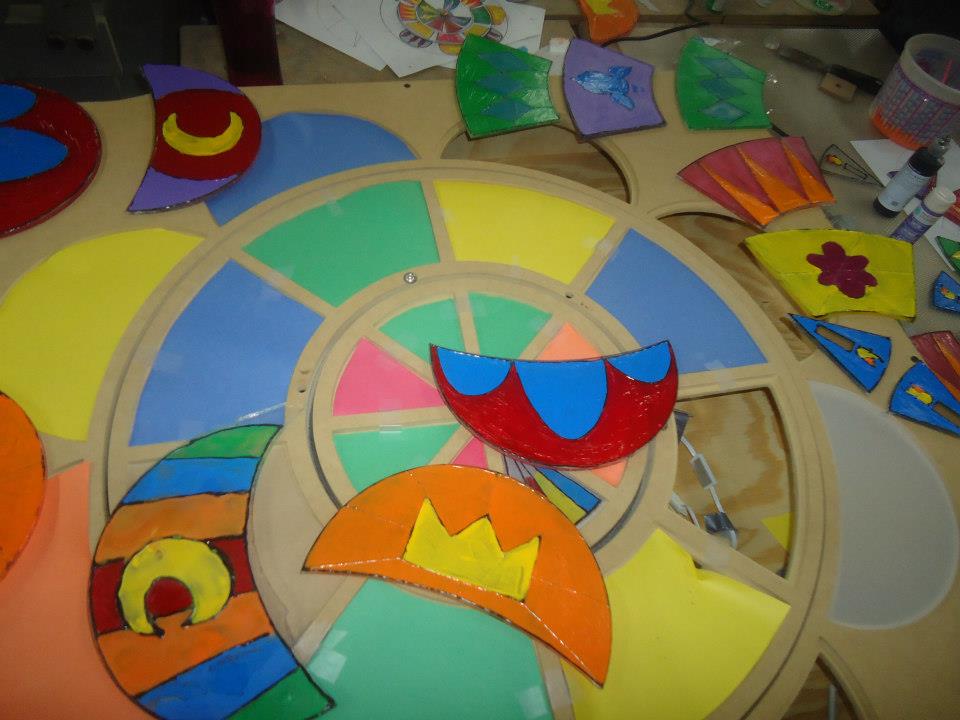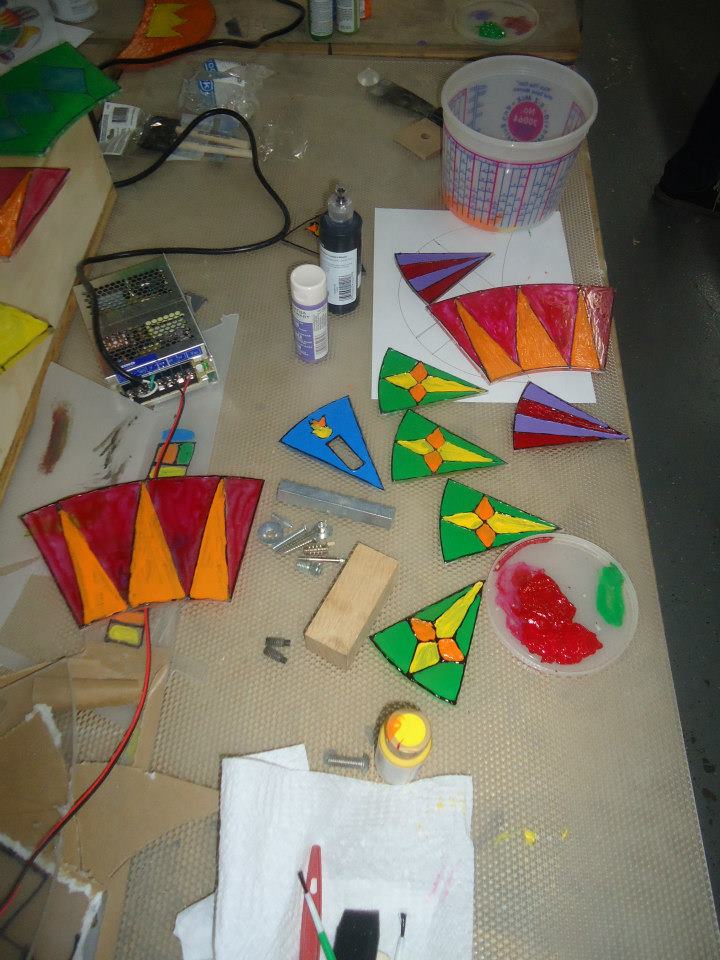 Fantasy, Imagination, and Memory spent their time sanding down and painting their shields.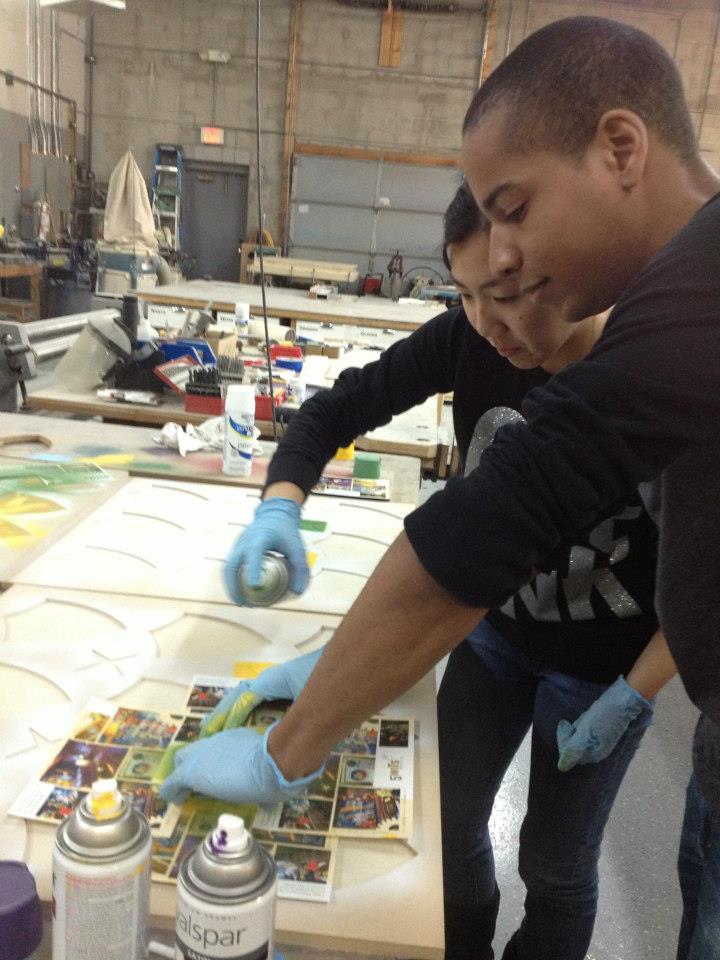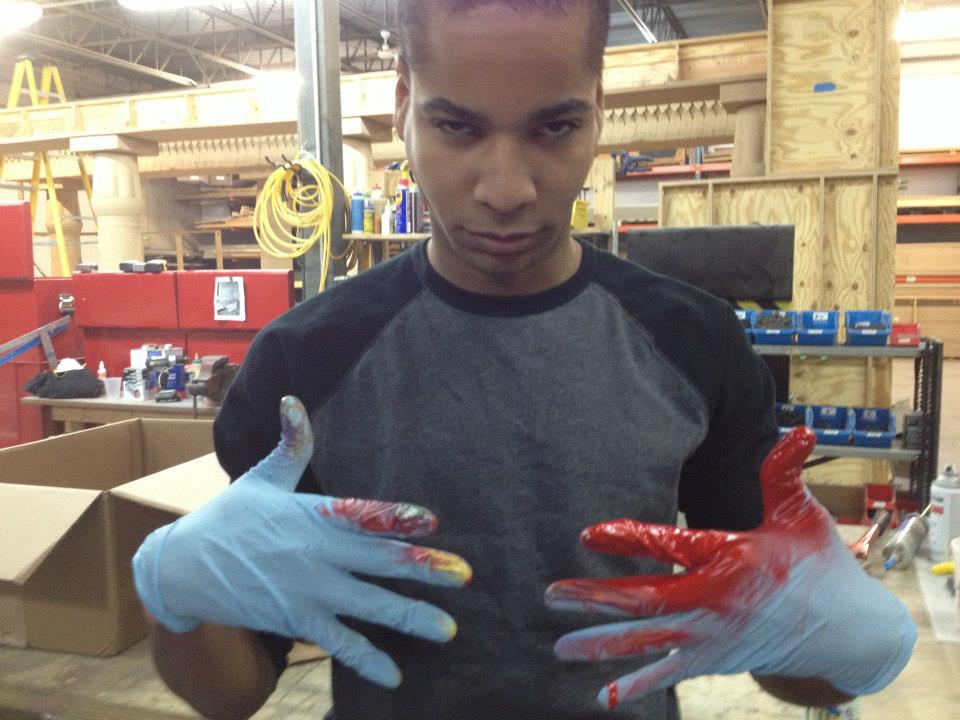 They finished their puzzle pretty early…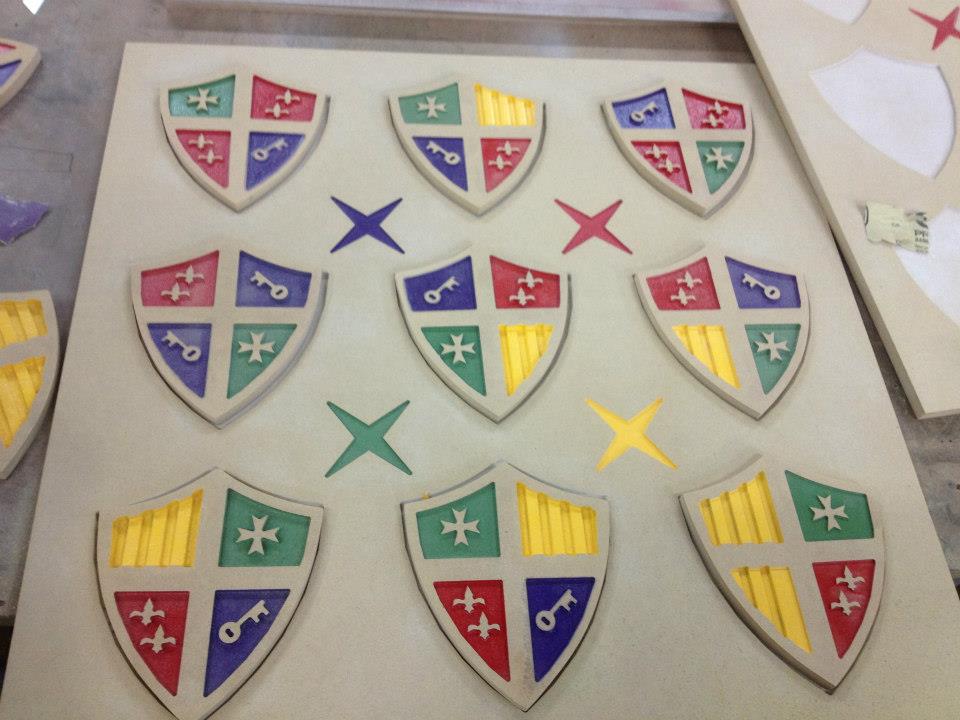 but decided they wanted to add some glowing gems for an added effect.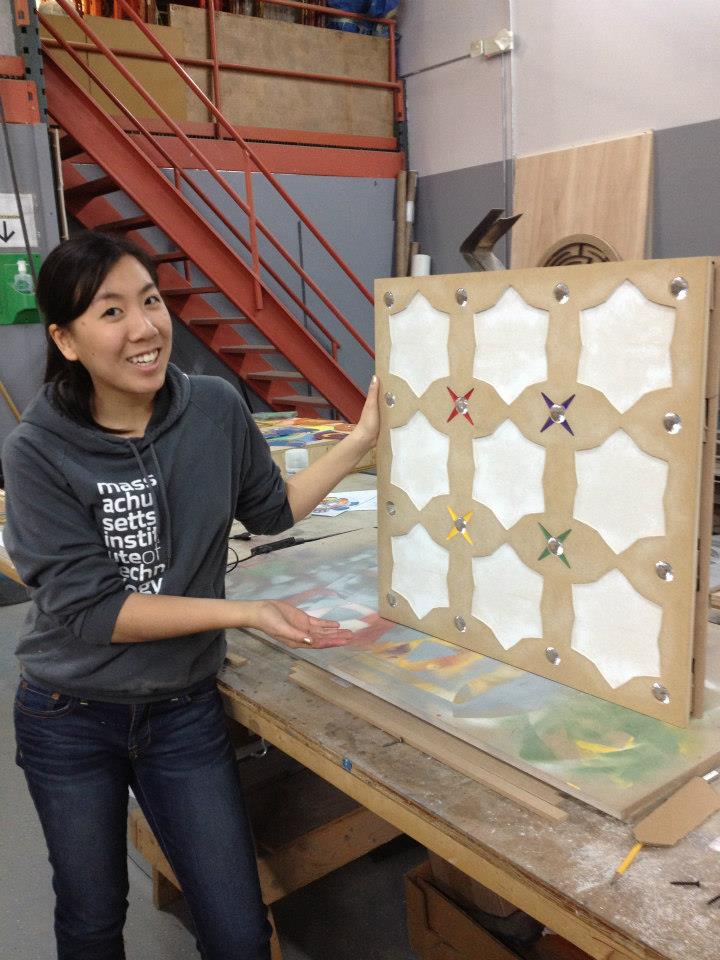 On the last day, the 5 Wits presented their final prototypes.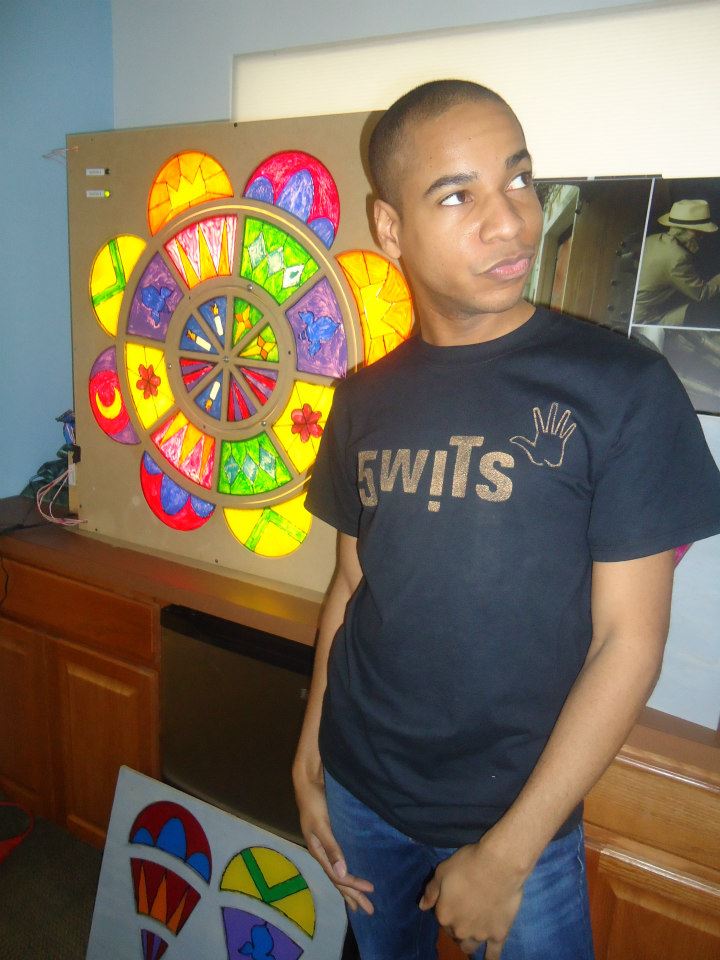 Imagination modeling for the stained glass window puzzle.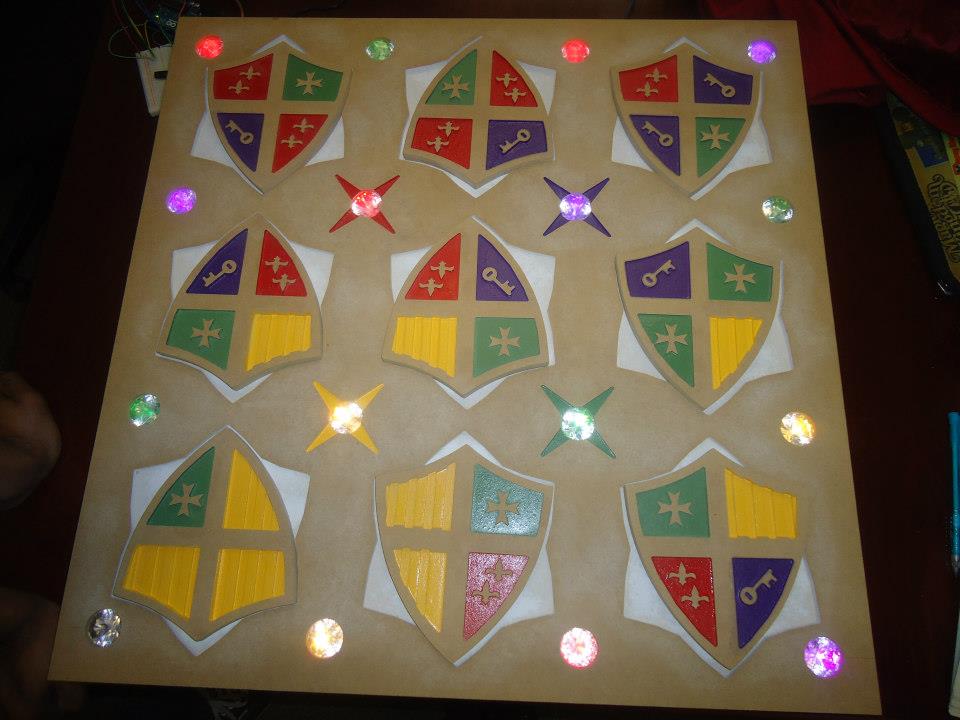 The shield puzzle game, with glowing colored gems!
The Wits had a fun afternoon sharing their projects with everyone at 5 Wits Productions…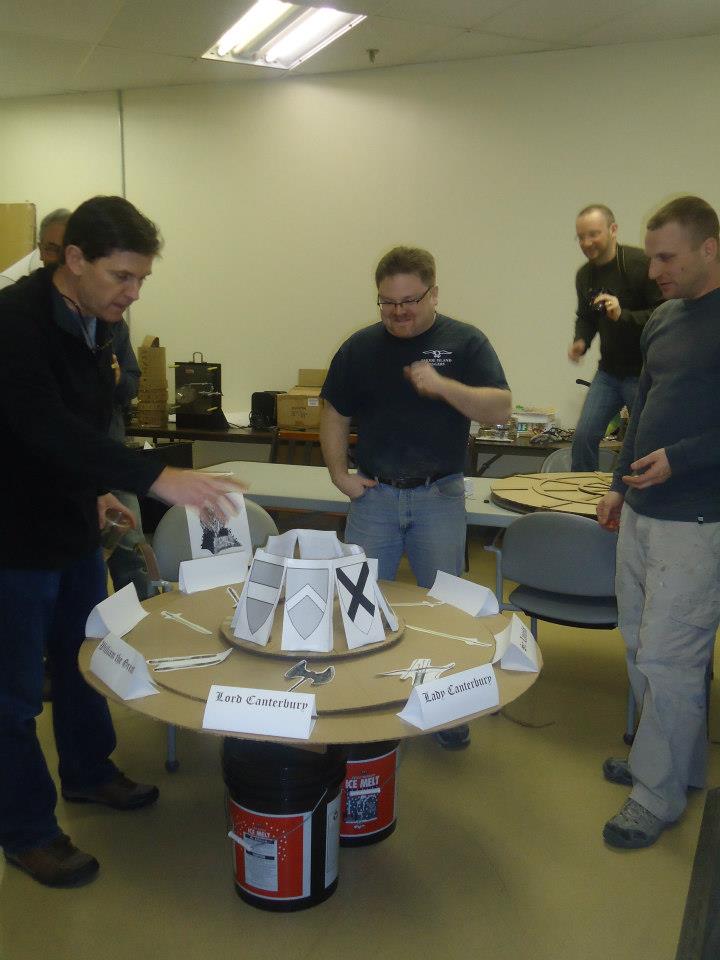 But when the clock struck 7 o'clock, the 5 Wits knew it was time to say good-bye to their awesome mentors, Spike and Matt (the MIT alum who started the company!).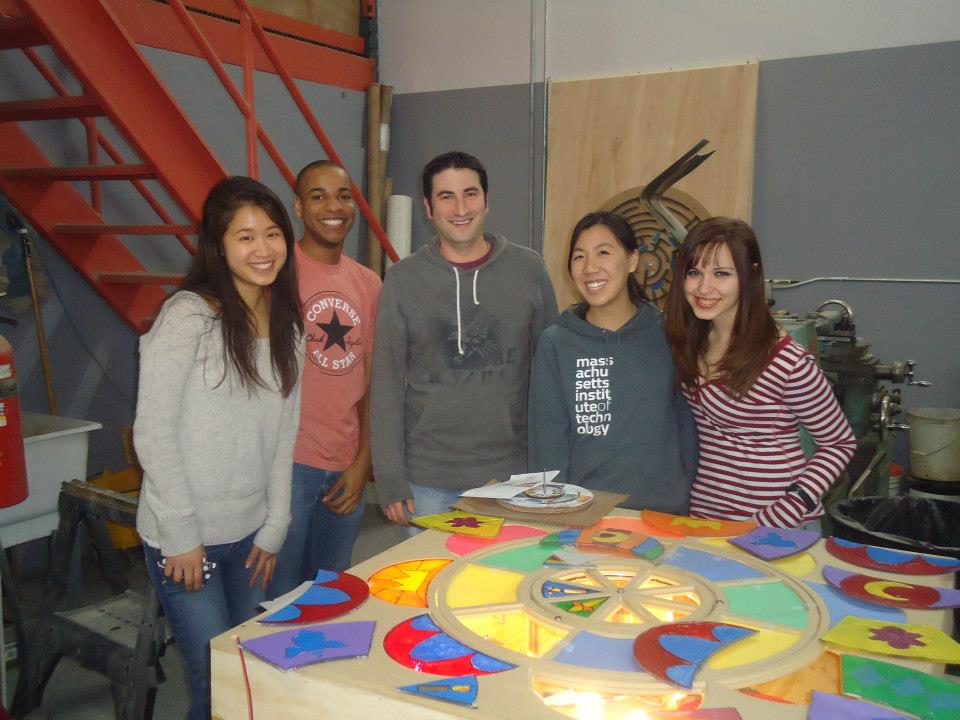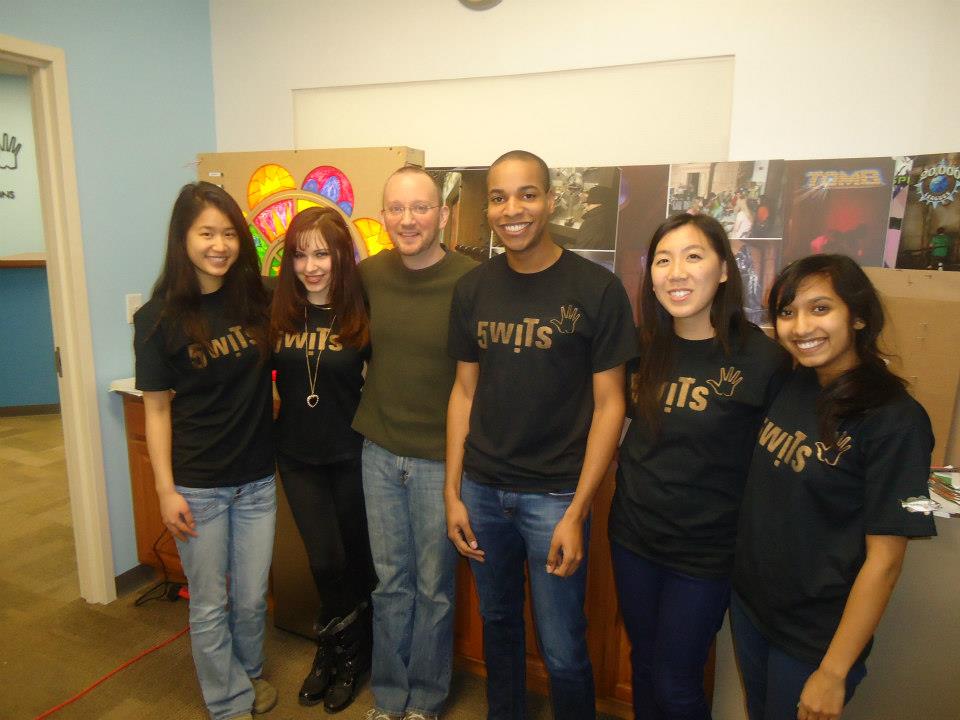 Although they were sad on the ride home that they wouldn't be returning for a while, the 5 Wits were very satisfied with their final projects and couldn't imagine spending their IAP any other way.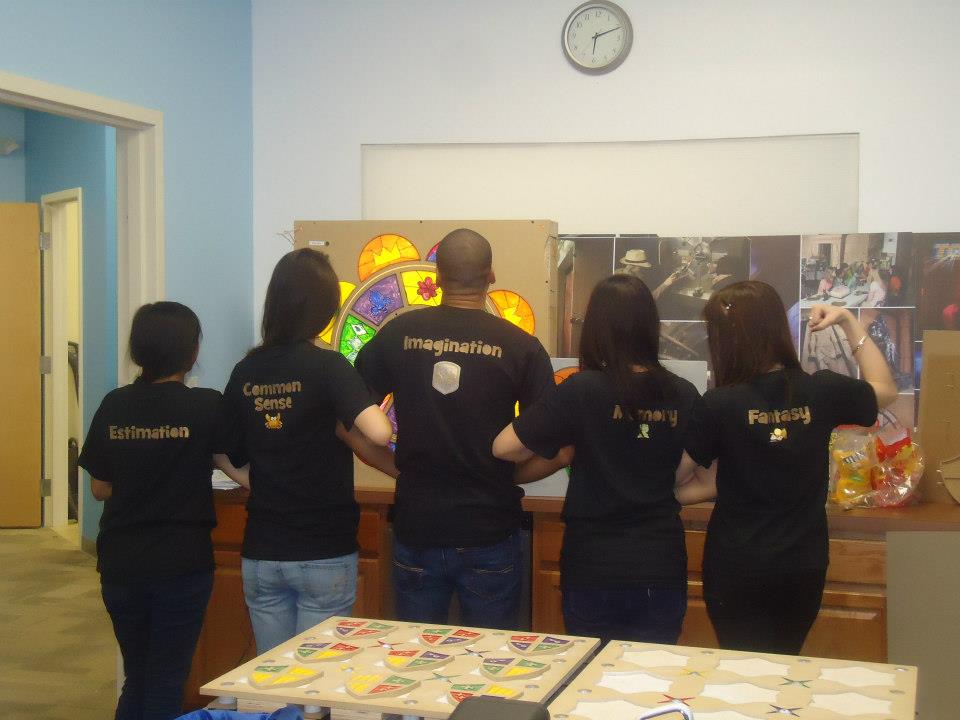 The end.
Thanks to all the wonderful people at 5 Wits Productions who helped us out over the month and made the externship so enjoyable!
Also, thanks to my fellow 4 wits who made my experience so fun. I looked forward to working with them every day!
& massive photo credit to Brigitte '13 who took most of the photos.
Lastly, to everyone who lives in MA, I definitely recommend going to one of 5 Wit's shows! Check them out here.
*extern- (noun) a MIT word for an intern who works off campus for IAP