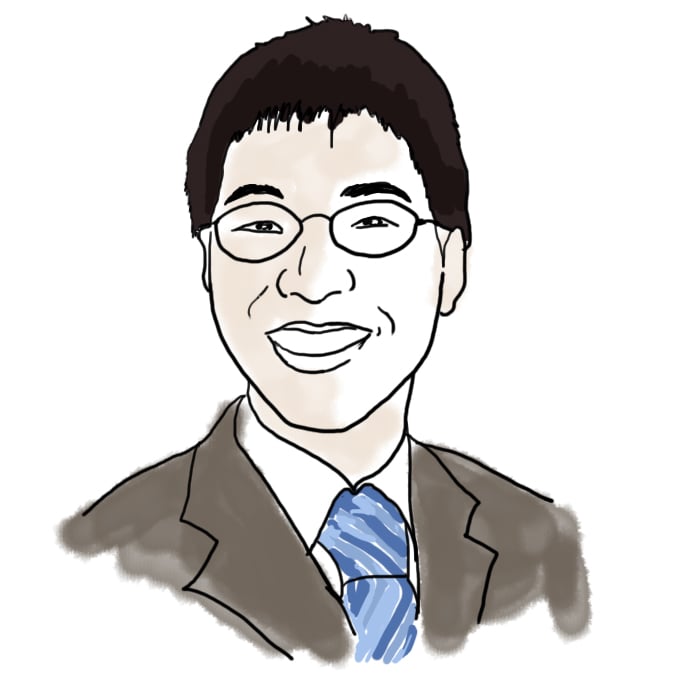 The Magic of Those Ivory Keys (Guest Blog!)

by Chris S. '11
Part 2 of 3 of "Why I Declared a Humanities Major at MIT" series!
This week I bring to you a guest entry from a very talented musician from my class, who is a double biological engineering (20) and music (21M) major at MIT. (and premed! muahaha)
Jenn '11 has played at venues such as the Boston Symphony Hall (with the Boston Pops, no less!). Her other accomplishments at MIT include being an Emerson Piano Scholar and winner of the MIT Concerto Competition. In her most recent recital on campus, she performed the Goldberg Variations, of which you can listen to here (LARGE file! – recommended: right-click+save as on the link to download the file and listen on your computer in its entirety.)
So I actually did this "interview" back on April 23, but you know how MIT is… :)
—–
Chris: Since when has music been a passion for you? Tell us about your musical journey prior to MIT.
Jenn: I began playing piano at the age of four. Of course, at that point, it wasn't really my decision, and there were a lot of times when I felt pressure from my parents to practice piano. In the middle of high school, however, there was a point at which I kind of stopped to think, and realized, "Hey, wait, I actually like this stuff!" That's when I realized the power of what you can communicate expressively with music, and it just amazed me. Another big milestone for me was after I came to MIT. I didn't expect to be playing as much music here as I am. It kind of just happened. I realized that, with the limited time we students at MIT have, I chose for myself to continue playing piano. I think that knowing with certainty that playing music was truly my own decision has solidified my passion for it.
Chris: What is the most unforgettable experience during your music career at MIT? Can you describe it for us?
Jenn: I don't think I can single out one specific experience. I would say, though, that I am truly grateful for all of the opportunities that I've had at MIT for performance. Because of this, I've been able to realize my love for performing. My most memorable performances include: two solo recitals, performing with MITSO, and performing with the Boston Pops for Tech Night at Pops.
Chris: What do you think are the most unique aspects (if any) of fellow MIT musicians? How would you describe the music community here?
Jenn: I think the spectacular thing about MIT students (in general) is the amount of dedication they put to everything that they do, and that includes music.
Here are the numbers: ~1500 undergraduates take music classes while at MIT, and ~500 are active in performance. Given that, it is impossible to know everyone who does music at MIT. But I can say that playing music at MIT has allowed me to forge some of my strongest relationships here, both in the practice rooms and out!
Chris: What do you think about the music department (faculty, music teachers, conductors…etc.) at MIT?
Jenn: I think the music department is comprised of some of the most genuinely nice people I know. The great thing is that they truly like each other, and care tremendously about the students.
Chris: Why did you decide to major in music?
Jenn: I decided to double major because I realized that your undergrad years are the only four years in your life that you can basically do whatever you want, and I wanted to make the most of it.
Chris: Can you tell us about the Emerson program?
Jenn: The Emerson program is a scholarship program that can provide financial support for music lessons. There are two types of support: Emerson Scholarship, and Emerson Fellowship. As an Emerson Scholar, half of your lessons are paid for (you pay for the fall semester, the program pays for the spring). Requirements include: participating in either chamber music/ensemble/piano accompanying, performing in a master class at the end of the fall semester, and performing in a group recital in the spring. As an Emerson Fellow, your lessons are paid for in full. The requirements are: taking Advanced Music Performance (21M.480), participating in either chamber music/ensemble/piano accompanying, and giving a solo recital in the spring. In order to audition for the program, there is an online application form, and a 10 minute audition is required at the beginning of the fall semester. More information can be found here.
Chris: What are your future goals, and how do you see music playing a role in it?
Jenn: As of now, my plans for after MIT include going for an MD/Ph.D. I'm not quite sure how the balance of practicing medicine and research will work itself out, but my research interests right now lie in immunology, and particularly the intersection of immunology and biological engineering. While music isn't directly a part of these goals, I know that I am as much a musician as I am a scientist. As long as I have a piano to practice on, and people willing to listen to me, I will continue playing and performing music.
Chris: Real quick – what will you miss (or NOT miss!) about MIT? :p
Jenn: I can't believe that I only have one more year left here!
Things I will miss:
* studying piano with my fabulous teacher, David Deveau
* the people here, and playing music with the people here
* the music department and its stellar faculty
* the biological engineering department and its amazing faculty
Things I will not miss:
* psets
* winter/bad weather
Chris: Any last words of advice for incoming freshmen thinking of doing something in music/humanities?
Jenn: With music or any other activity you find yourself doing at MIT, do it because you want to. And, have fun while you're doing it!
—–
CURRENT STUDENTS! Are you a student who is double majoring or minoring in the humanities here at MIT? Do you want to be profiled here? Does your neighbor want to be profiled here? Just email me at ask-oasis [at] mit [dot] edu! You will have my unending gratitude as a reward :) Show prefrosh how awesome the humanities community is at MIT!
8 responses to "The Magic of Those Ivory Keys (Guest Blog!)"