Things are starting to get quite busy! Now that the Early Action deadline has passed, the admissions officers are spending the bulk of our time evaluating the thousands of applications we've received. This evaluation process will continue throughout the month of November.
Here's what a stack of application folders looked like on my table yesterday: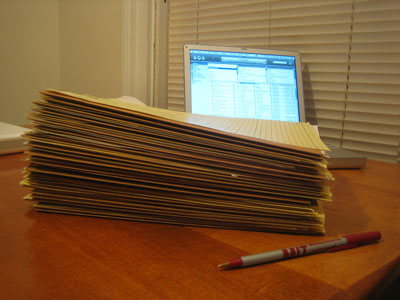 …and a similar scene from my office this time last year: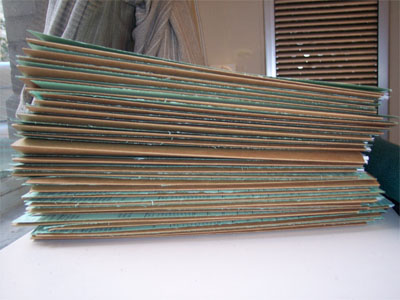 Yes, still big stacks of folders to evaluate, still with summary cards (or "E-3 cards," don't ask why), but this year, the E-3 cards are not green but rather canary yellow! Okay, so this might not be so exciting to you, but anything is better than year after year with the Pepto-Bismol Pink E-3 cards.
There will be much more to say about the reading process as November progresses, but I did want to take a quick break to at least give you all an update. Your applications are in good hands. Stay tuned.
22 responses to "The Reading Commences"