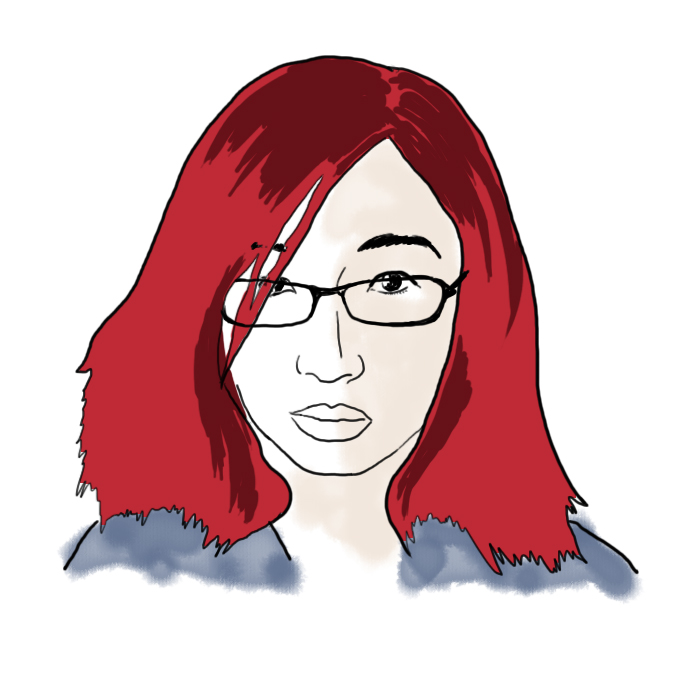 This entry has a surprise ending

by Yan Z. '12
While you wait for decisions to come out, I remind you that people at MIT fail a lot.
DID YOU KNOW? About 25% of my blog posts are partially written while doing laundry.
(The "Did You Know?" opener is a throwback to the olden days of MITblogs, circa 2006. Long before my time, Sam '07 would prelude each of his blog entries with a snappy yet life-changing piece of trivia like "Paula Abdul actually isn't African American" or "McDonald's in Hawaii sell Spam." I, however, sorely lack his flair for distinguishing useless information from interesting useless information, so I usually opt to start my entries with some useless metaphor instead.)
A few weeks past, I observed that my calendar looked like it was about to suffer an aneurysm. Little denouement did I provide, so let me resolve it now: after finishing the last of four exams on Monday, I had a pleasant four-hour lapse into the depths of meditative relaxation, AKA, I ate some fruit and read Wikipedia. Later that evening, I checked my Linear Algebra grade online:
Exam 1: 52.5%.
I may have choked.
Turn on the slow-motion cameras, and observe the brain-chilling shock in all its bizarre detail: In the beginning, there was numbness, trailed moments later by slightly grayer shades of numbness. I considered having a stroke and then decided against it, mostly because I needed to go to class the next day.
Emotionally, the discovery that you have failed a test is the equivalent of eating a burrito smothered in wasabi and filled with crushed glass: confusing, painful, wildly disorienting, and refreshing in an absurd way.
Now, back to normal playback: I swallowed it and moved on, eventually. I knew I understood the material, so the situation was far short of alarming. The logical conclusion was that the test somehow misrepresented my abilities in a grossly disastrous manner, by which I mean that I had probably forgotten how to add properly.
Over the course of a long and ponderous night, revelations tiptoed through my streams of thought: the brutal, knife-sharp truth is that failure at MIT happens more often than some people do laundry. Best to get it over with, soak up the life lessons, and hope for a brighter future. At least I was in good company.
The next morning, I felt oddly sympathetic to the enduring spirit of the Institute, as if I were suddenly engulfed in the camaraderie of endless generations of students who had been betrayed by simple arithmetic errors in their moments of greatest need. Everywhere I looked, I glimpsed the honest hallmarks of a community that was deeply, wonderfully tolerant of failure- one might even say fundamentally rooted in the acceptance of failure. There were open office hours throughout the day, tutoring sessions far into the night. Counselors. Advisors. Study breaks. Student support services. Stress-prevention pamphlets. Upperclassmen who had no doubt lived through worse. Free hand sanitizer.
There it was, glaring me in the face, the luminescent fact that MIT wants you to succeed and will extend to you as many ropes as you need to pull yourself away from your mistakes and weaknesses. All you need to do is reach out.
So I did. I went to extra recitation hours the next day. My back-up plan was to compose an elegant but slightly insane letter to the head of the math department demonstrating my ability to perform Gaussian Elimination on matrices.
After recitation, I approached the instructor with cautious intent to eviscerate the gory inner consequences of my abysmally low test grade. I hovered. And hovered. And waited, hovering. And then, with the nonchalant grace of someone who unknowingly steps on a match and prevents a forest fire, she mentioned that the test score was out of 60.
Pause. Repeat: I got a 52.5 out of 60, not 100. Which, most likely, was an A. I think this calls for additional punctuation marks!!!
In retrospect, at least I built character. Now please excuse me while I check my blood pressure.
Addendum:
Topping my list of preferred study spots on campus is the Physics Undergraduate lounge, which, unfortunately, is accessible only to Physics undergrads and people like myself who accidentally overheard the password. Reason: Couches. I once sat down at 5:30 pm to start an 8.022 (Electricity and Magnetism) problem set and forgot to go home until 10 pm, thanks to the couches. The caffeinated murmurs of jaded upperclassmen scrambling to finish their quantum problem sets also provided for soothing waves of ambient noise during the night hours.

Should anyone be interested, the textbook for 8.022 is Purcell's Volume II of the Berkeley Physics Course, a borrowed copy of which I am reading right now as I type this. Be warned: it's liberally salted with formulas and skimps on the meat of satisfying explanations, sort of like canned soup but easier to open. I do, however, like the spots where Purcell is like, "Oops, I forgot that I'm writing an introductory-level text and now I'm going to spew random theoretical physics all over the page." There's literally a section on Page 6 where he's like, "Charges can be positive or negative. By the way, I think quarks exist!"

Also, there's a window in case the existence of outside has fled your memory.

I'm going to stop writing now so you guys can get back to thinking about regular action decisions. A final word: In the inexorable yet mysterious course of a human life, it's not whether you get in or not that truly matters; the important thing is that you don't go to Caltech.
72 responses to "This entry has a surprise ending"