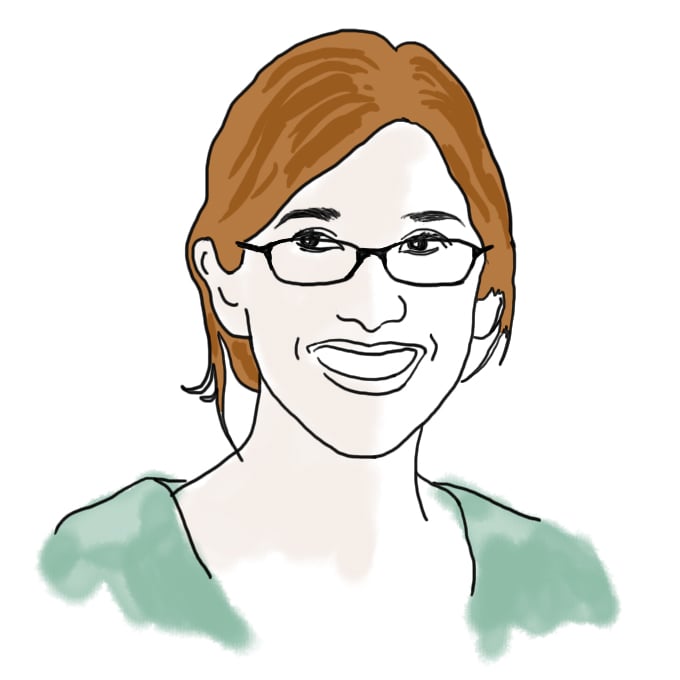 You are not the same person you'll be at the end of undergrad, and your undergrad school will change you, whether for better or for worse.
People sometimes say that it doesn't matter where you go for undergrad, as long as you go somewhere spectacular for grad school.
I have several problems with this logic:
Not everybody wants to go to grad school.
You shouldn't spend your undergraduate experience thinking ahead to grad school.
You are not the same person you'll be at the end of undergrad, and your undergrad school will change you, whether for better or for worse.
Tonight I am highlighting the differences between me as a 17-year-old undergrad applicant and me as a 21-year-old grad school applicant. I'll tell you right up front that I attribute my success in grad school applications (particularly in getting into my perfect program) to my education at MIT. I'm smart, okay, but I'm not, and never have been, one of those knock-your-socks-off genius whiz kids. My education at MIT turned me from your typical bright, well-rounded kid into a real scientist.
Test scores
2001: Pretty good, but nothing really outstanding in the applicant pool.
2005: Excellent, and better than the majority of people who were applying to my programs. (I got a better score on the GRE than I did on the SAT. I'm pretty sure that's not supposed to happen.)
Grades and coursework
2001: To be honest, I don't remember what my high school GPA was. I don't even remember what it approximately was. I got a few B+'s and a handful of A-'s, and I took lots of honors classes and three AP's. (None of my AP's were in science! That's a true story.) I was ranked 11th in my class of 530, because I didn't want to play the "take all AP classes and study halls" game.
2005: I had a 3.4(/4.0) when I applied, including a C in 8.02x (Physics: E&M) from freshman year. I had a lot of classes, since I was a double-major, and I'd taken a ridiculous number of upper-division biology electives.
Extracurriculars
2001: Oh, lots! I was captain of the band's 40-member color guard (my senior year, we marched in the Macy's Parade!), played the lead in six school plays and musicals (I was chorus in the two my freshman year), and was the only girl to make the show choir junior year. I was on the varsity quiz team, which went to the state quarterfinals. I did winter drum line for two years and winter color guard for the other two. I sang first soprano in the Ohio all-state choir. I kept little kids off drugs and helped orient freshmen and new students to my school.
2005: Well, grad schools don't care about extracurriculars, but I still wrote about cheerleading for my diversity essays ("As a college cheerleader, I a member of a group that is shockingly underrepresented in science PhD programs…"). I wrote that I tutored my entire entry through intro biology and that I served as my dorm's rush chair junior year; I also mentioned that I did "prospective student outreach through a web-based medium" for Admissions. (Doesn't that sound so slick?) I ended up talking with a lot of professors about cheerleading during interviews, which was fun and silly.
Research experience
2001: None. I totally didn't even know you could do research in high school.
2005: Three years of experience, including a summer finding candidate genes for alcoholism at the NIH and 2.5 years studying protein-protein interactions in neurons at MIT. I had my name on an abstract/poster at the Society for Neuroscience conference and on a paper in Cell. I'd worked on an independent project for a year, using an arduous screen that even grad students like to avoid.
Interview
2001: None. I was too shy to sign up for an optional interview.
2005: I was confident and relaxed at my interview weekends, and I actually really enjoyed meeting with faculty and discussing my research. I was very comfortable with the details of my project, since my lab treated me like a scientist, not a baby, and was able to discuss my project with humor and poise.
Recommendations
2001: I got what I'm sure were very good recommendations from my favorite biology teacher and my (only, but still favorite) theatre director.
2005: I got what I know (because they told me at interviews!) were absolutely fabulous recommendations from my UROP supervisor (famous for being hard-driving and demanding quite a bit of his students), my favorite professor (famous for doing great research), and my NIH supervisor (famous, but not in my subfield).
In the end, MIT was the right place for me, and the education I got here really changed the course of my life. That, I think, is what you really want in an undergrad school — a place that will bring out the best aspects of you, even if they're not totally obvious at the time you apply. You have to know what kind of environment will support your learning and blooming; for me, that place was here.
11 responses to "Value added"