This post is intended to be accompanied by⁠01 consider viewing them side-by-side! this one.
Spring Semester, 2021
The four-day weekend which just passed is a result of this obscure Massachusetts holiday known as Patriots' Day, which falls on the third Monday of April. Traditionally, the Boston Marathon is also run on Patriots' Day,⁠02 this year it has been moved to October and, in combination with the hubbub of CP✱, this year's iteration of CPW, and my general enjoyment of walking long distances, it seemed like the right weekend to try and walk the Boston Marathon path.
The planning for the walk started about a month ago, in the sense that Petey and I penciled in a date, and then proceeded to not move it. Two weeks ago, I walked 21 miles as a sort of proof-of-concept for both my planning methods and the distance itself. In the two days before the marathon, I made a Google Doc estimating distances and times for the trip. Eventually, Sunday hit, and it was time to go.
Sunday, April 18th, 2021, 8:15 AM, Next House
I fill up my water bottle at the water fountain by the elevator on 4W and then shove it in my drawstring bag for the day, which has in it an iPad, a battery pack, some Bluetooth headphones, a couple squares of chocolate, and two energy bars. I'm a little behind schedule, so I run down the stairs and quickly make my way out. I find Petey parked on Memorial Drive outside New House; I hop in his car, and we head out towards the start line of the Boston Marathon, in Hopkinton, Massachusetts.
On the way to Hopkinton, we talk about the plan for the rest of the day—my goal is to start walking at 9 and finish the marathon by 5, which requires me to walk at a pace of around a mile every 18 minutes and 19 seconds, a little faster than normal walking pace. We also talk about a variety of other things, such as the institutional memories of clubs and organizations on campus, and about the four-day weekend and how the semester has felt.
9:00 AM, Hopkinton: Mile 0
Petey drops me off at the start line. He takes a few pictures, hands me an extra battery pack just in case, and then tells me to call him if I need anything. The clock ticks over to 9:00, and I start walking down Route 135.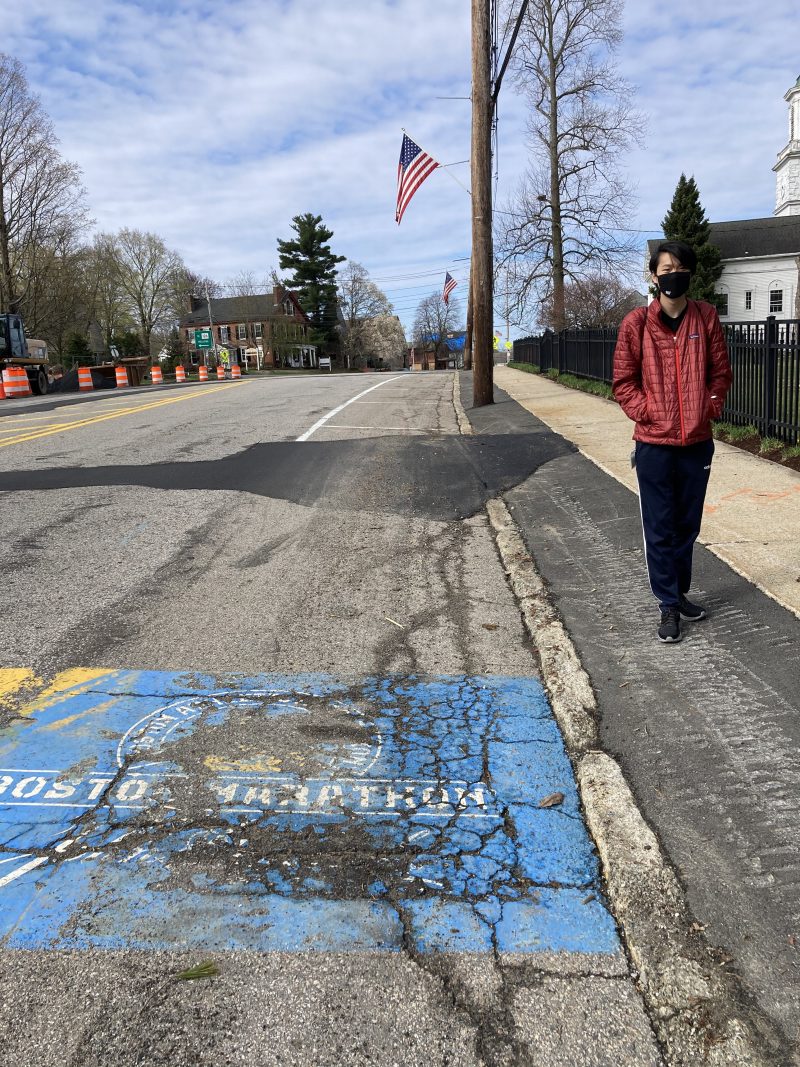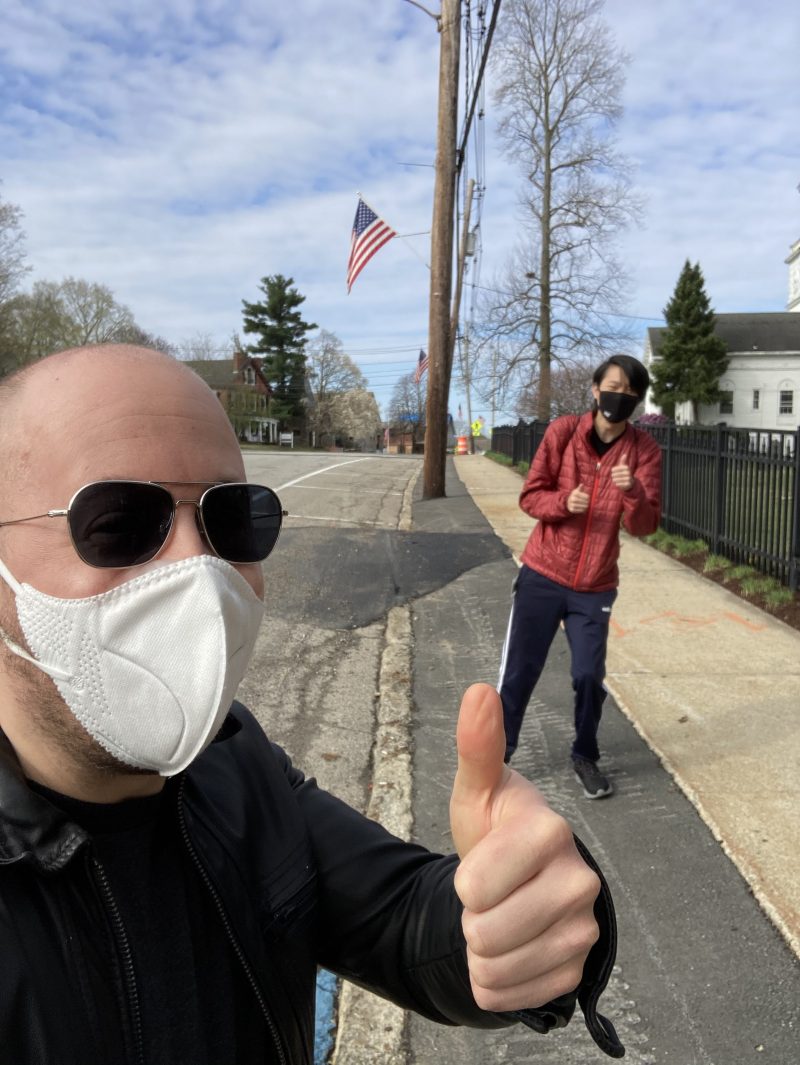 On my way down the opening hill, I jump into a voice channel on the CP✱ Discord, and I ask the music bot to shuffle my seven-hundred-plus song playlist of things I've ever titled a blog post with.⁠03 this phrase probably makes no sense; it will in a week or two Since 9 AM on a weekend is absurdly early for most people, the first section of the walk is mostly peaceful, apart from the rushing sounds from the cars passing by. Some portions of the route have sidewalks, but in other portions I walk on the side of the road.
10:02 AM, Ashland: Mile 4
I do the first four miles at the blistering⁠04 for some definition of this word walking pace of 15:30 min./mi. It is much faster than I need to be going at this point in the walk, which is ultimately an endurance-based effort, but the speed will provide me a buffer against inevitable time loss on later splits.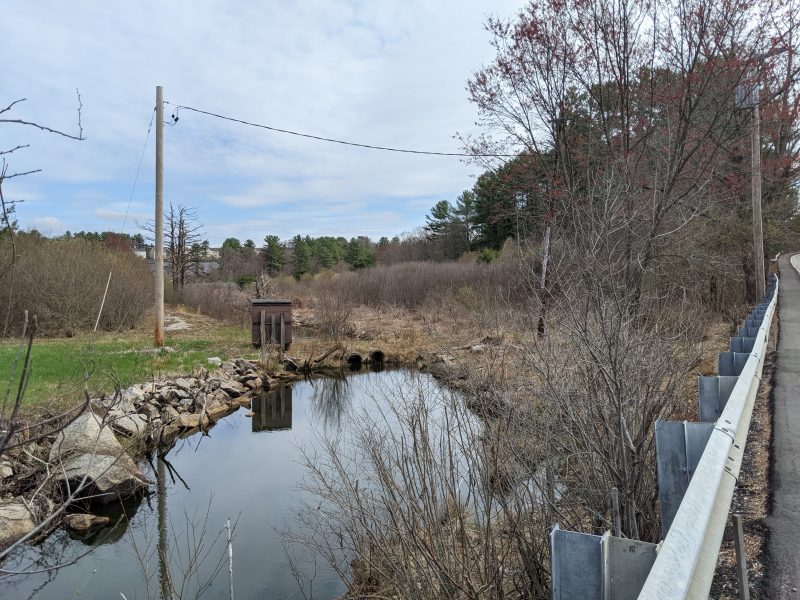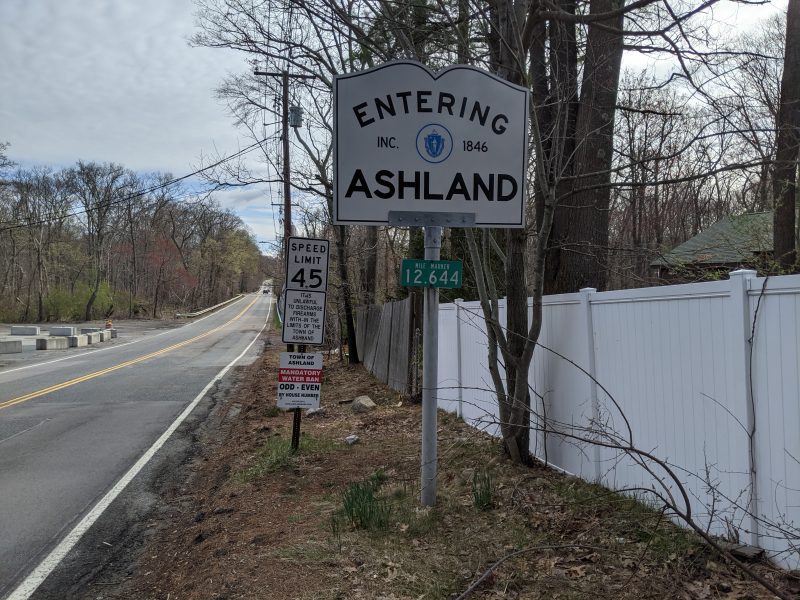 It is already starting to be warmer than I expected. The jacket I brought is too thick, so I alternate between wearing it and tying it around my waist as the sun passes in and out from behind the clouds.
10:44 AM, Framingham: Mile 6.5
I slow down just a little as I pass into Framingham. People are starting to wake up in the CP✱ Discord, and I chat a little with them as I go. The voice channel is misconfigured, so I can speak, but everybody else has to type their responses. I do my best to pay attention to the road instead of my phone, but my success is limited.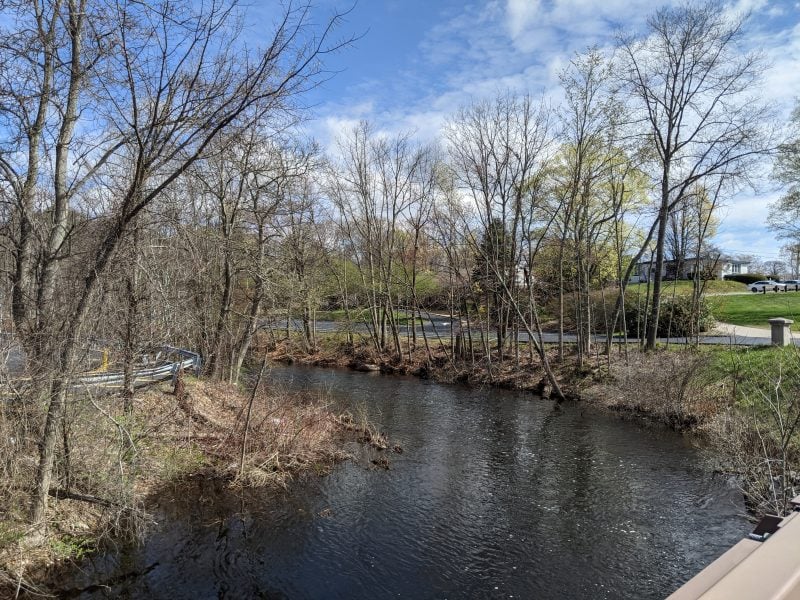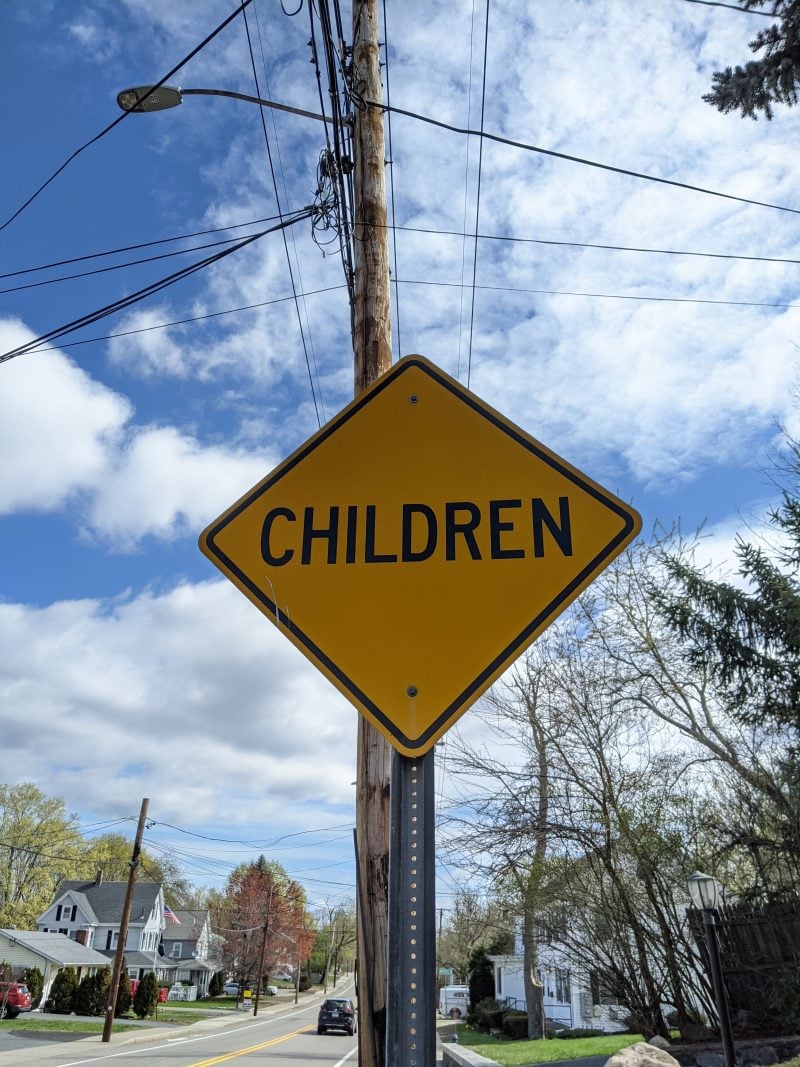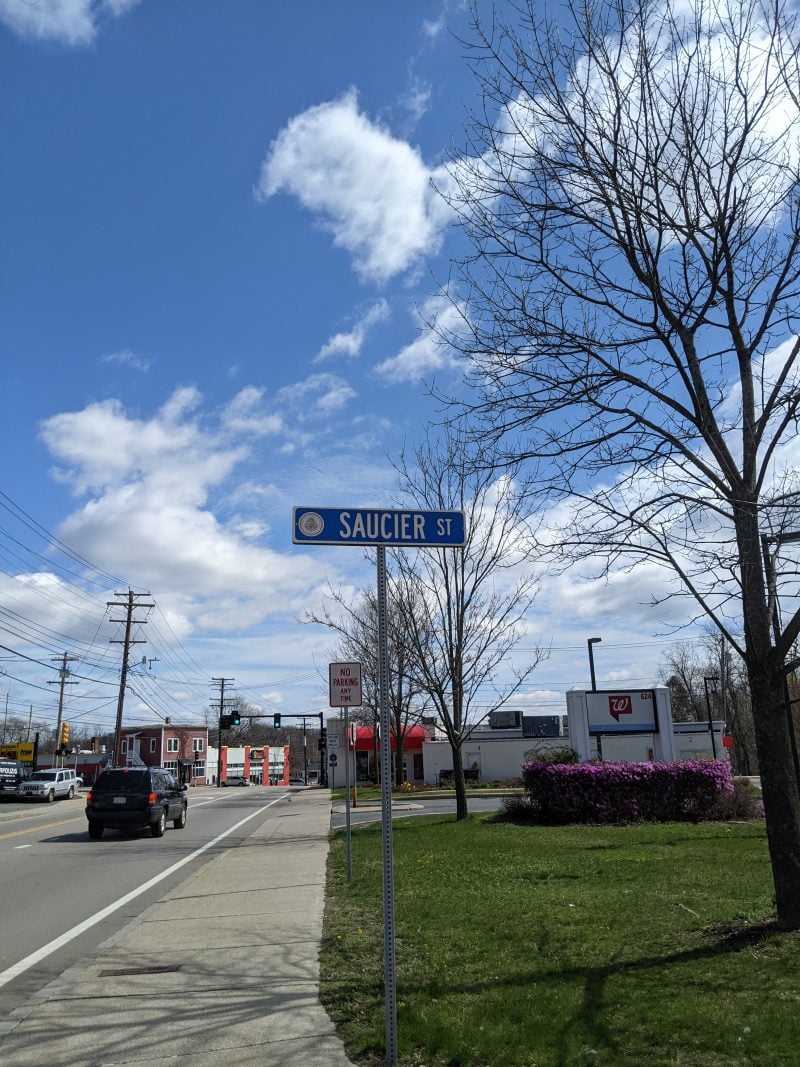 In Framingham, near the commuter rail station, I take my first break to switch to my Bluetooth headphones, so that I can leave my phone charging. I drink a little water, and I start to realize that I might not have enough water for the whole trip. Uh-oh.
11:50 AM, Natick: Mile 10
As a result of the water break, I lose time on the road to Natick, which happens to pass by a variety of Brazilian restaurants⁠05 notable because I texted my podmate from Brazil, Oris S. '23, about it and a beautiful lake.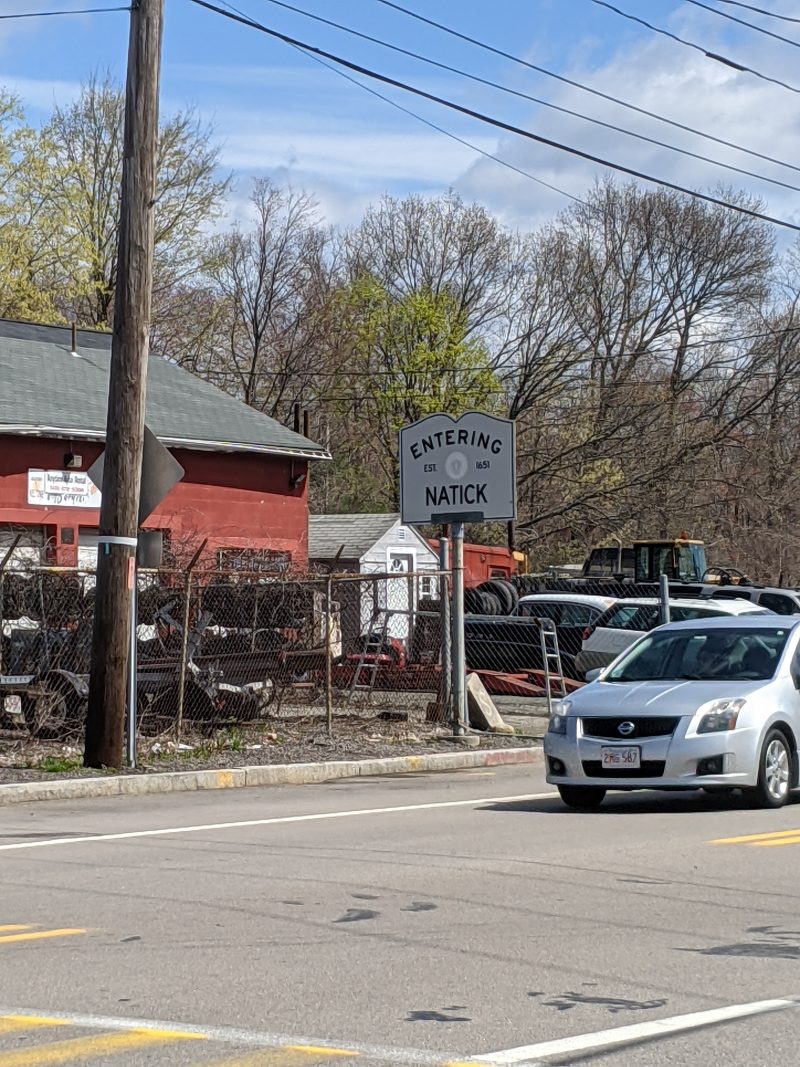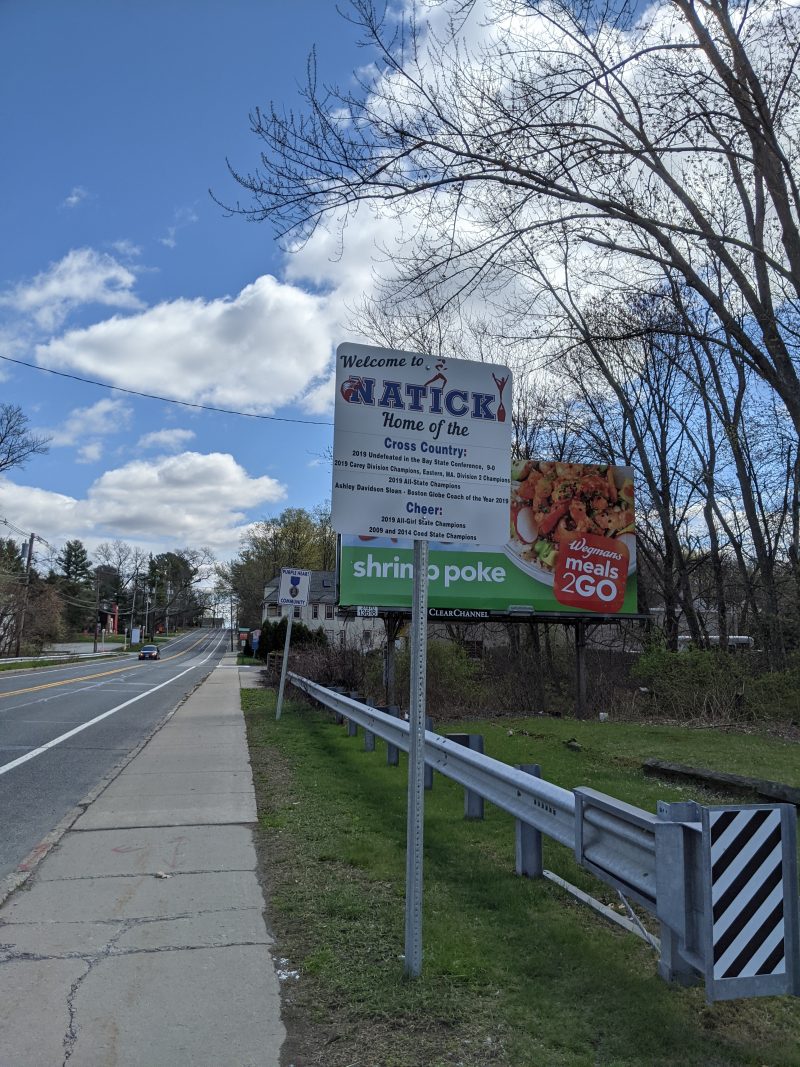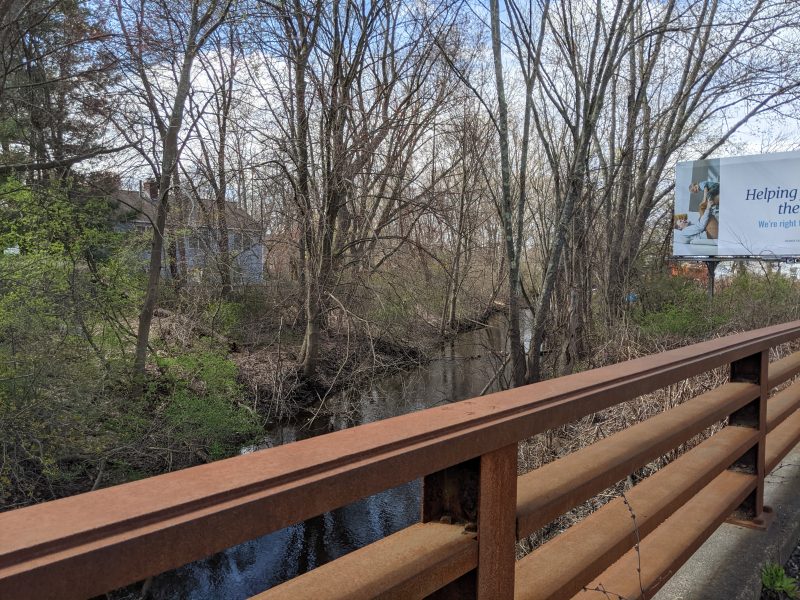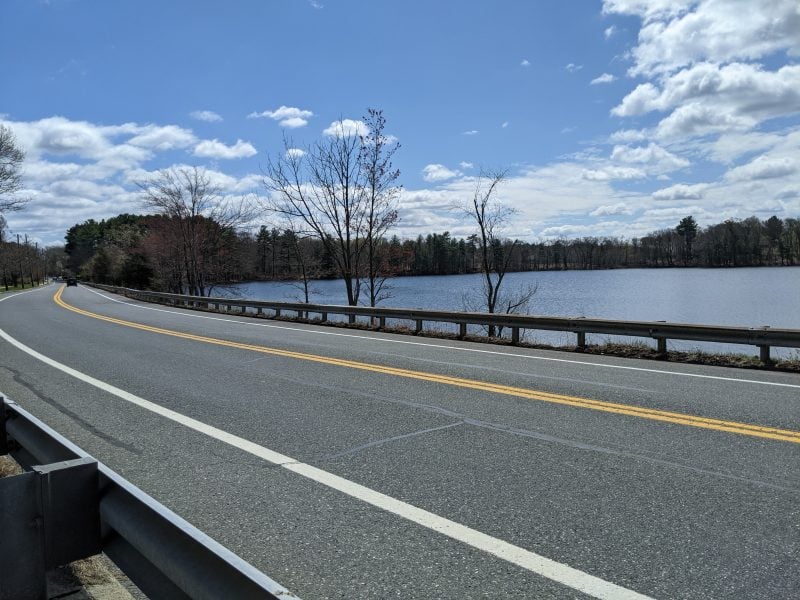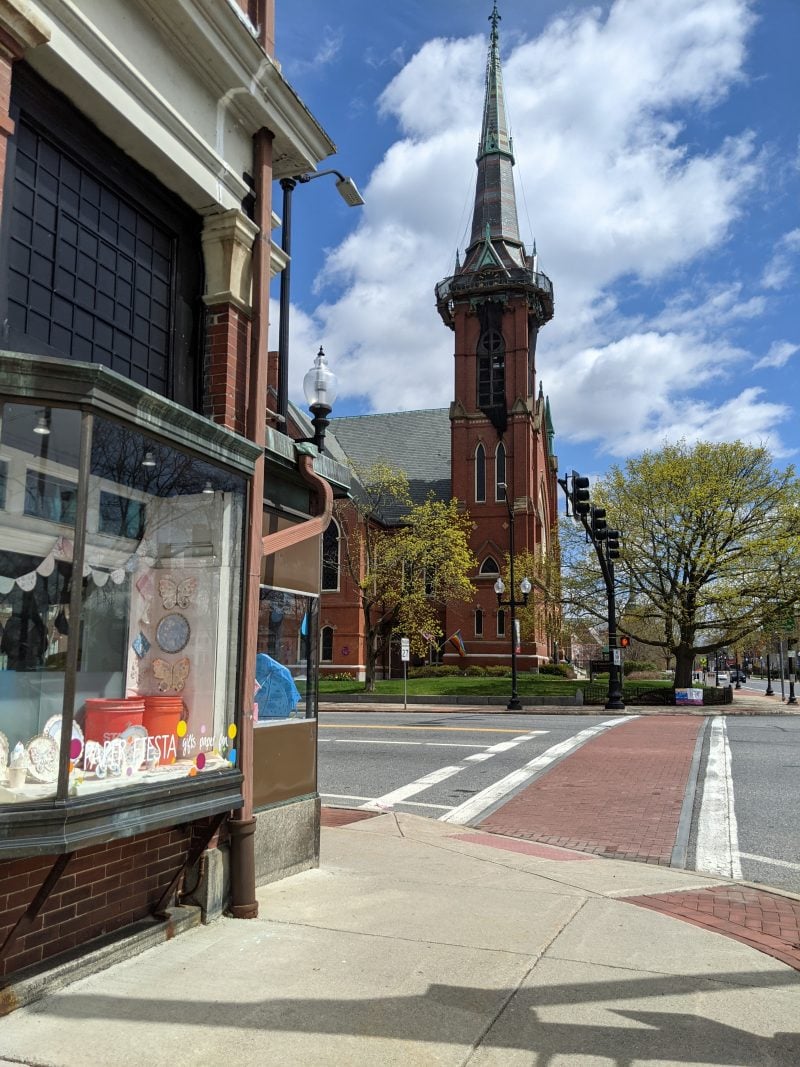 CJ comes by midway through this leg and reconfigures the voice channel so that people can unmute themselves, and I chat with a couple prefrosh and upperclassmen as I continue on my way.
12:40 PM, Wellesley: Mile 13.3
Spurred by the time loss in Natick, I pick up the pace again as I walk into Wellesley. The route here is quite pretty, surrounded by forests, although it is also somewhat hilly.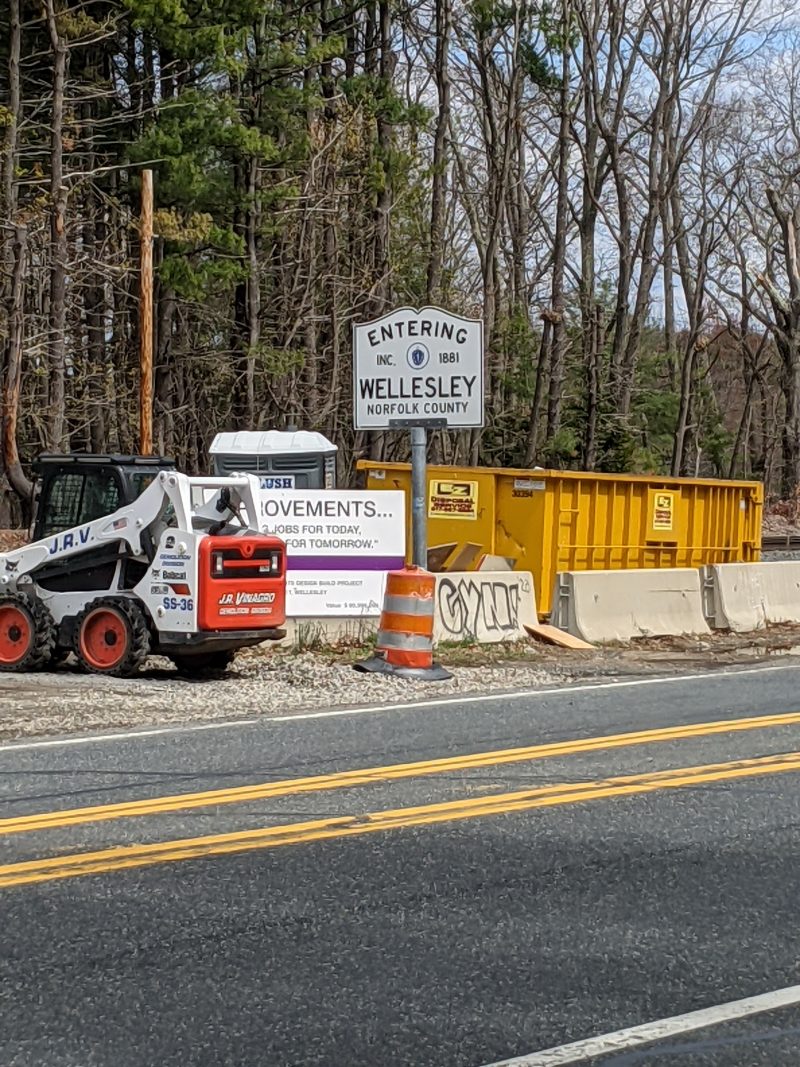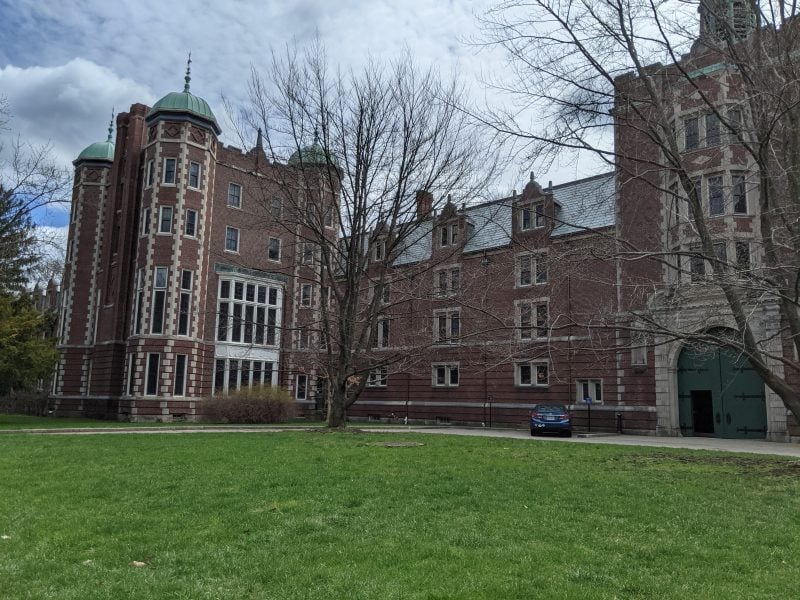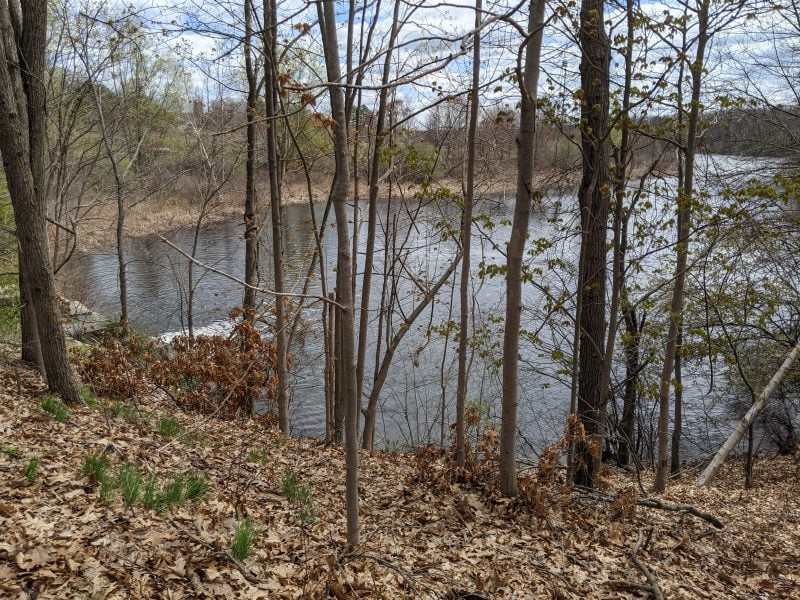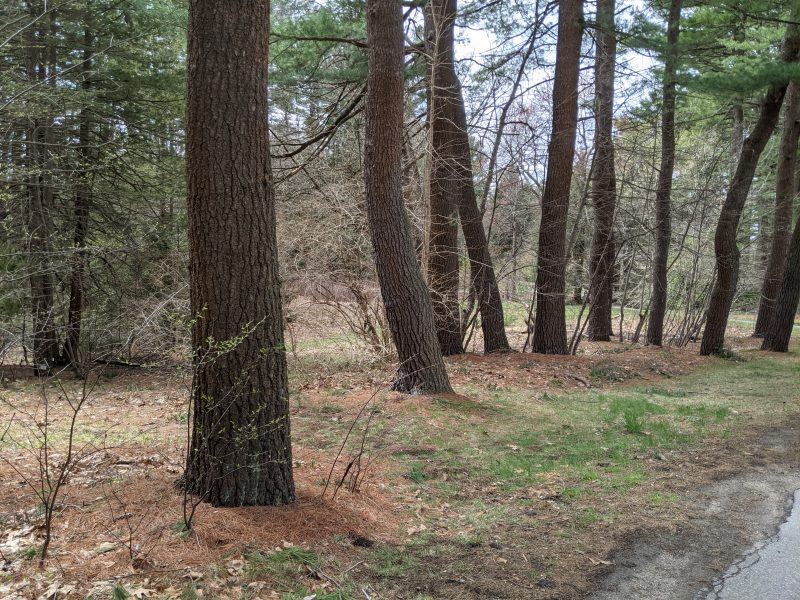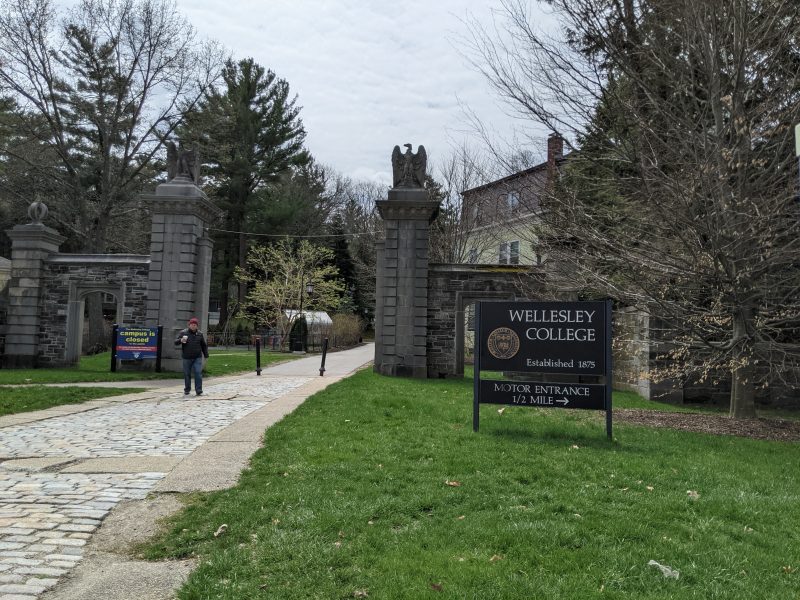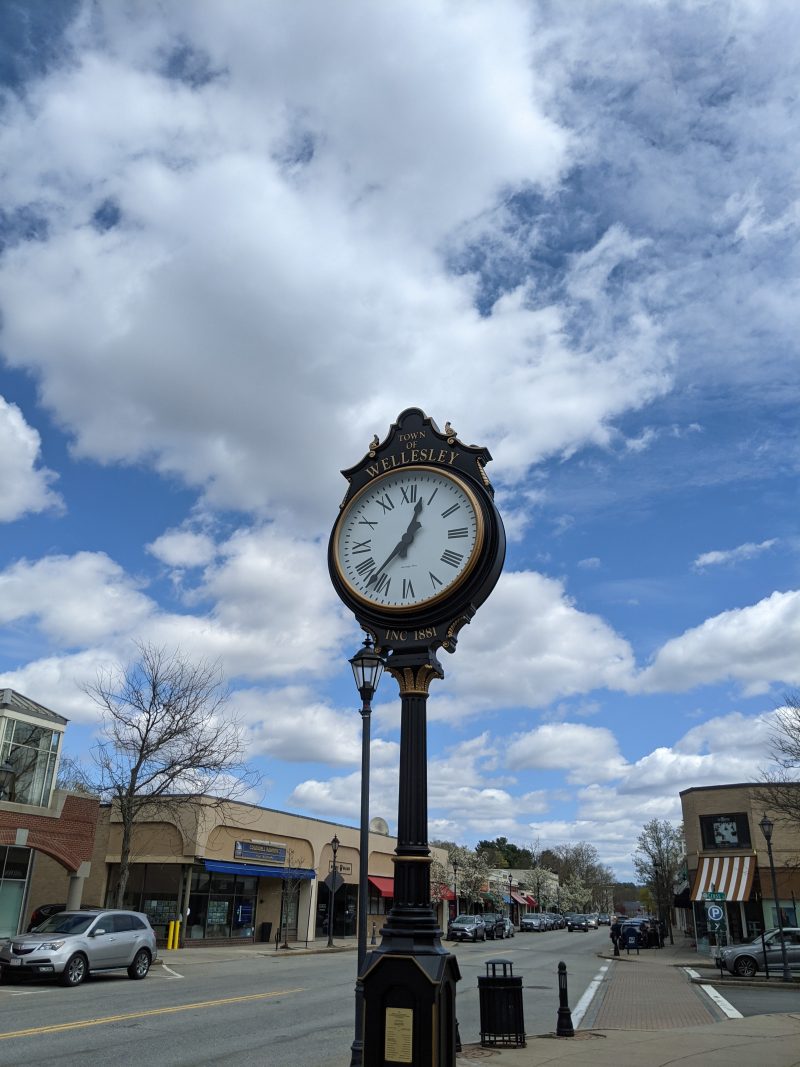 I hit the halfway mark at well under four hours; my legs are starting to feel a little bit of exhaustion, but I am still happy to be ahead of pace.
1:43 PM, Newton @ Woodland Station: Mile 17.1
I make my way out of Wellesley, making my first turn onto Route 16, and eventually pass over some small falls on the Charles River⁠06 more of a creek at this point and into Newton, my pace still relatively quick. A few of my friends have joined the Discord call, along with a couple of prefrosh, and I show them the pretty flowers in the area over video.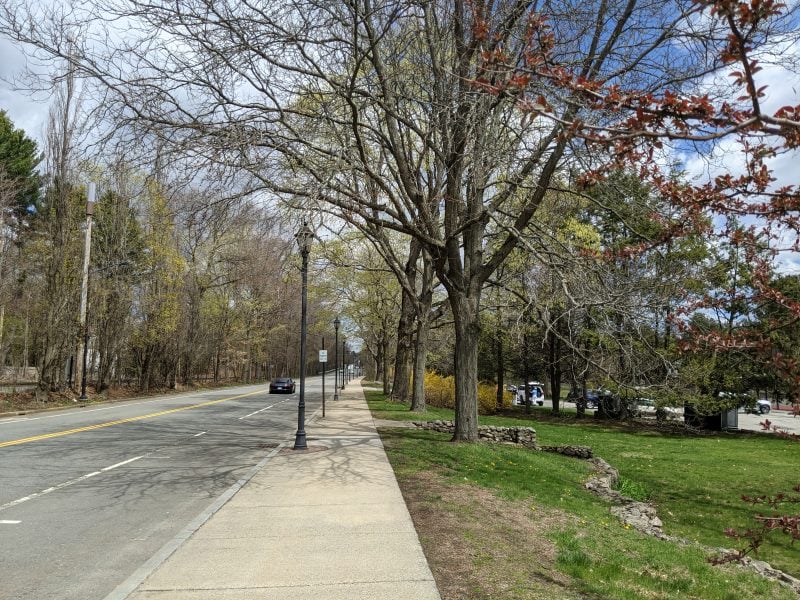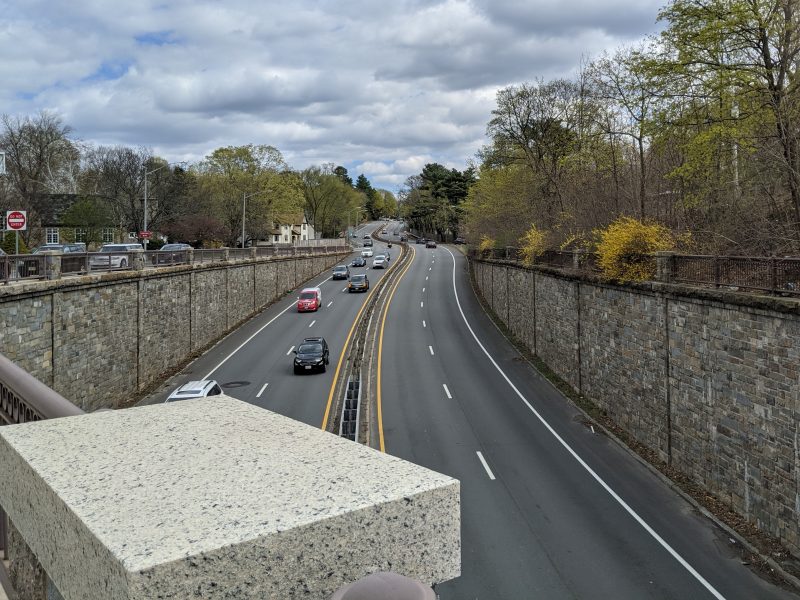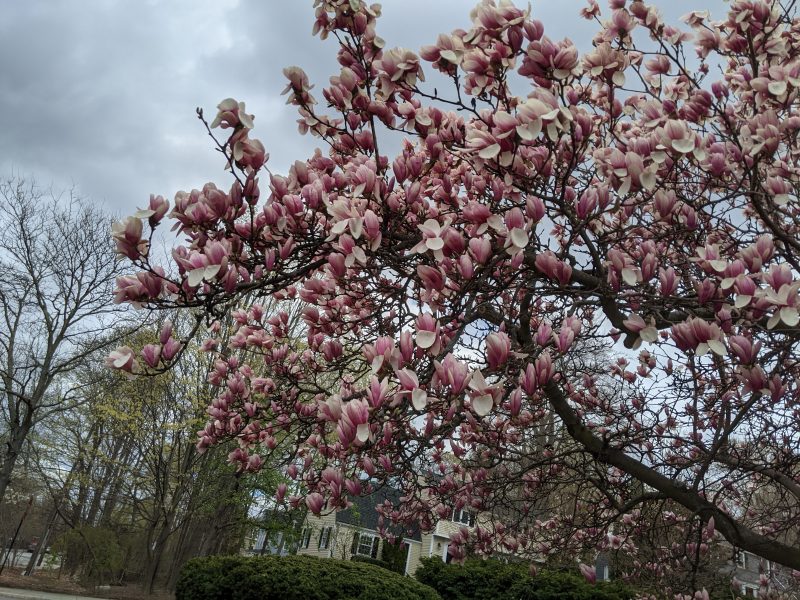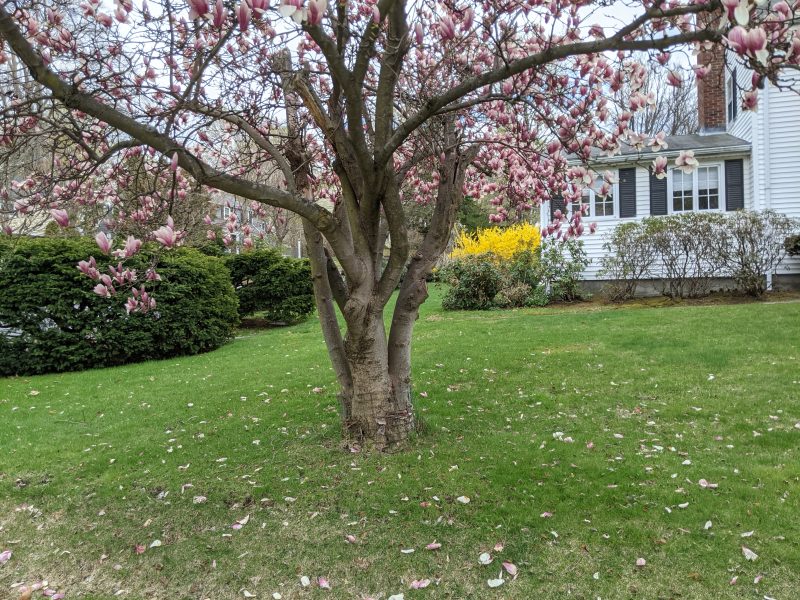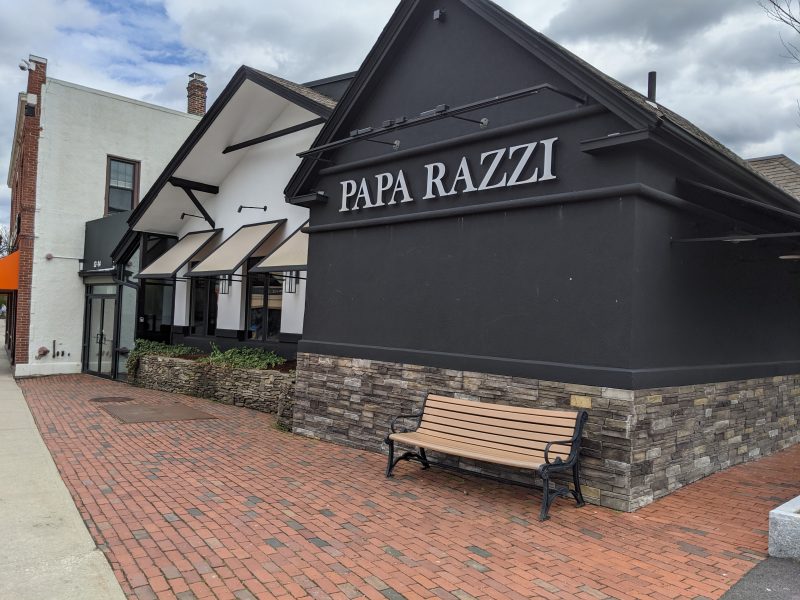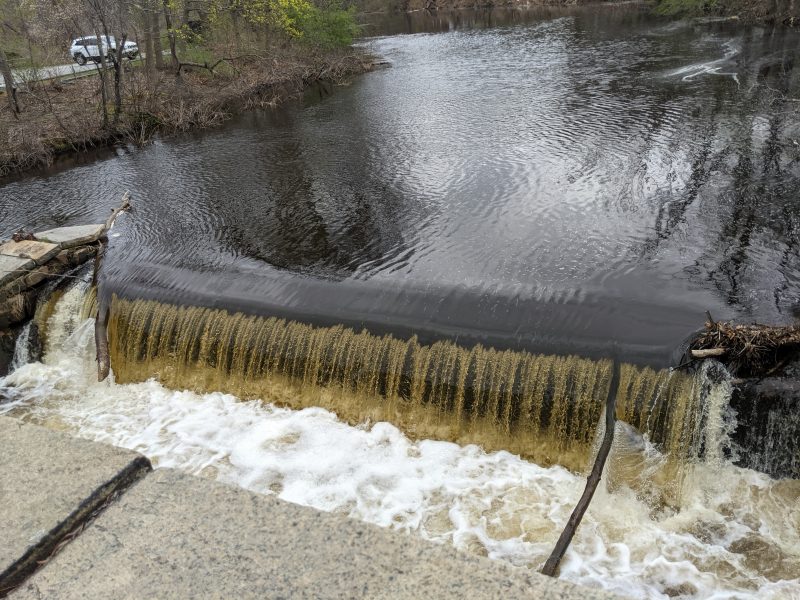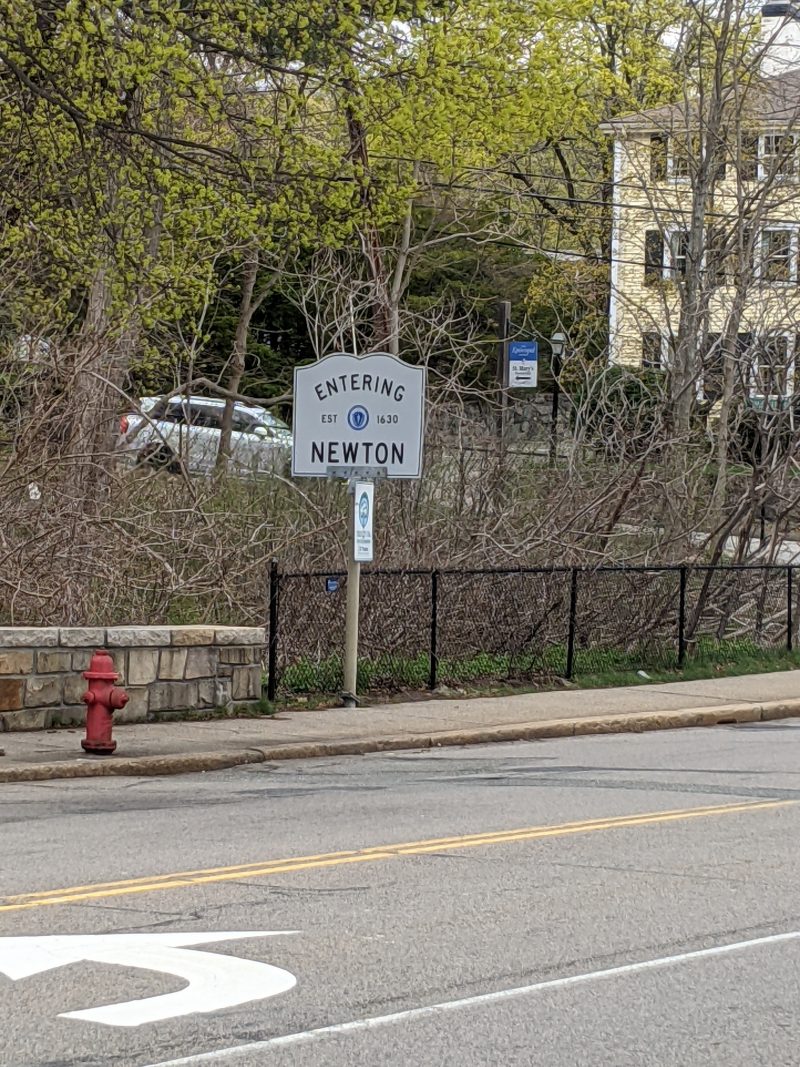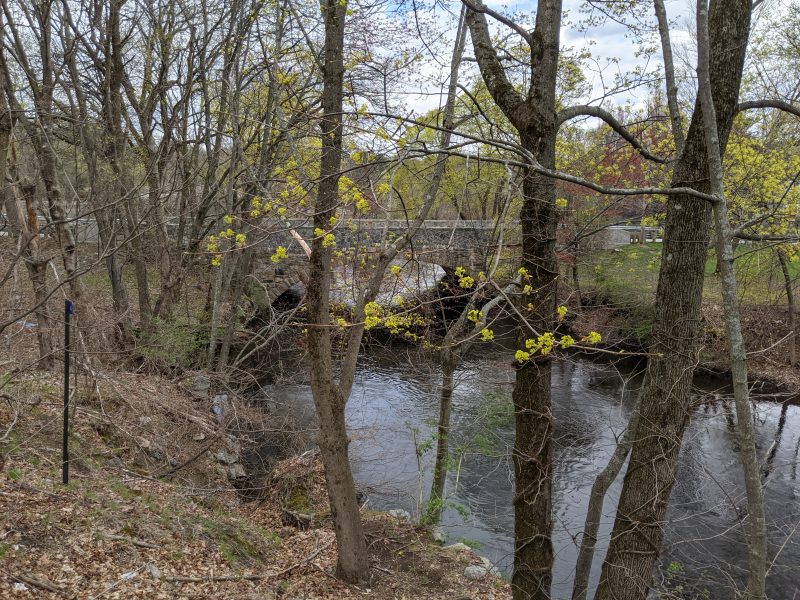 At this point, the roads are becoming more familiar to me; we are getting closer and closer to Boston, and closer and closer to my normal walking range. I'm still pretty far from the end, but the rest of the path begins to feel more and more within reach.
2:38 PM, Newton @ Newton Centre: Mile 20.3
In Newton, I make a turn onto Commonwealth Avenue and head east. I've taken this road just a couple weeks ago, on my practice walk, so it looks familiar to me, but the hills slow me a little. I finish my water bottle on this leg of the journey.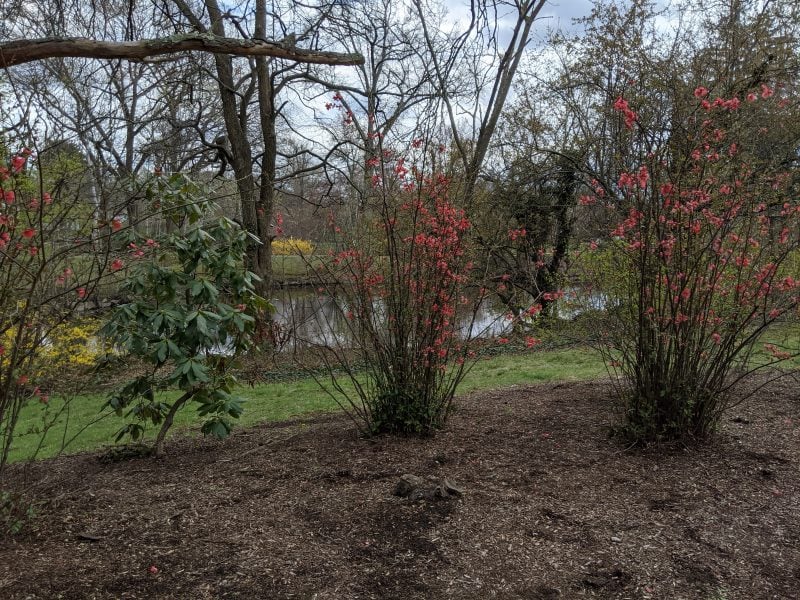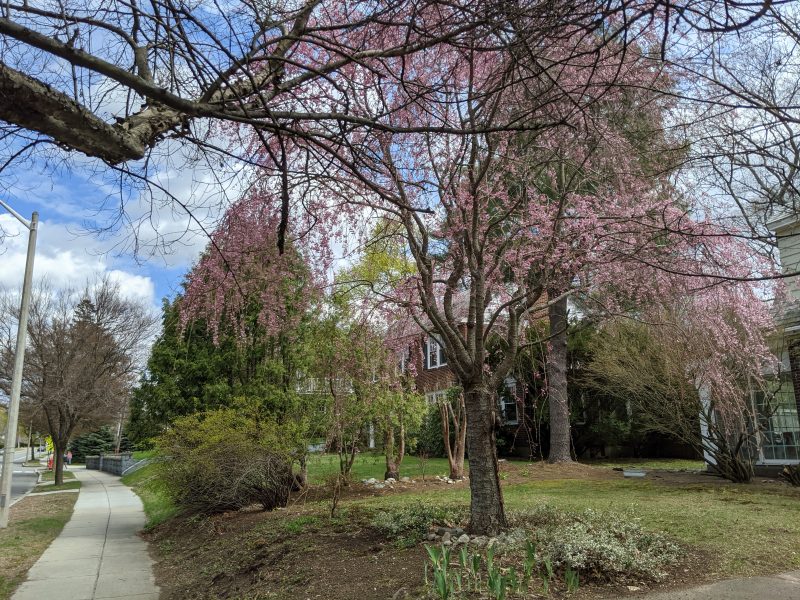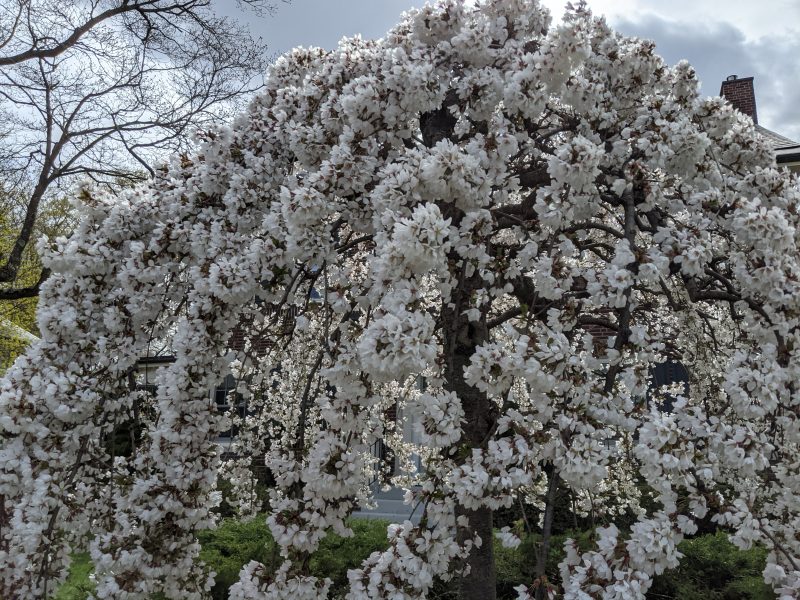 Over the voice call, Paolo, a frosh from my wing, and I talk to a prefrosh about MIT and making college decisions. We talk about the ways we've set up our lives, about burning days and holding ourselves to the rules we make, about actively choosing to do the hard thing. I do my best to organize my thoughts in a coherent manner, but a lot of it is concept salad. Most of my willpower is focused on moving myself forwards, one step at a time.
3:08 PM, Boston College: Mile 22
I climb Heartbreak Hill, a location notorious for challenging marathon runners as the last in a series of hills, around the location where many hit the wall. Luckily, I am walking and not running, and the hill does not challenge me too much. I take a small snack break to eat half an energy bar, my only food intake for the entire journey.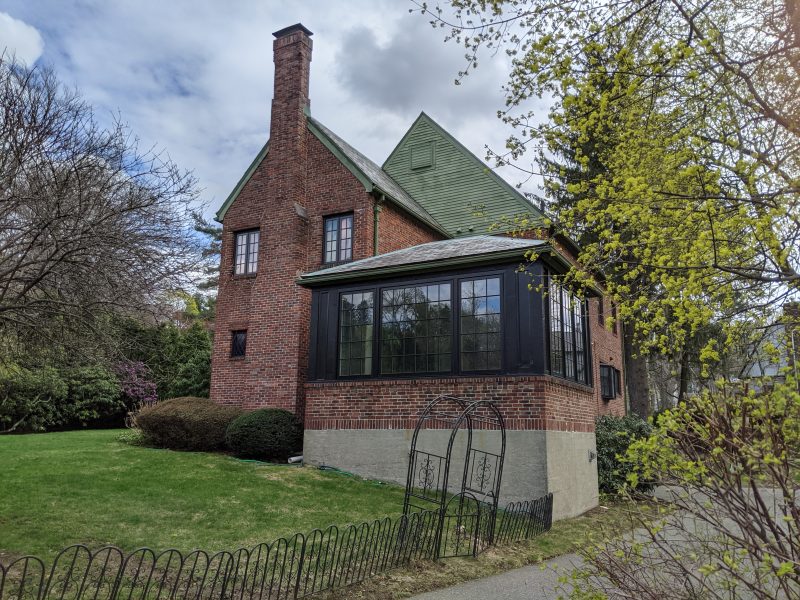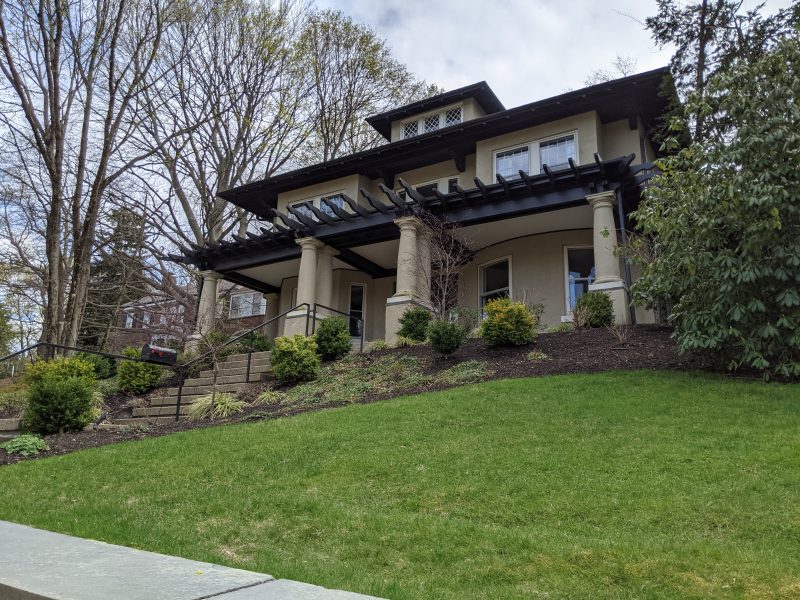 Folks start piling into the Discord voice channel around this point, which is fun; there's a lively conversation going as the walk continues. Just past BC, I bump into Paige B. '24, who has graciously made her way from campus to accompany me on the rest of the walk.
4:13 PM, St. Mary's Street: Mile 25
I pick up a couple more friends along the way to St. Mary's Street; Jeremy, who furnishes me a bottle of water, Selena L. '24, and Brandon W. '24. My pace is starting to flag a little, finally falling below 17 minutes a mile, and my legs are not particularly happy with me. I ditch the Discord voice channel, which is abuzz with people, choosing to text instead.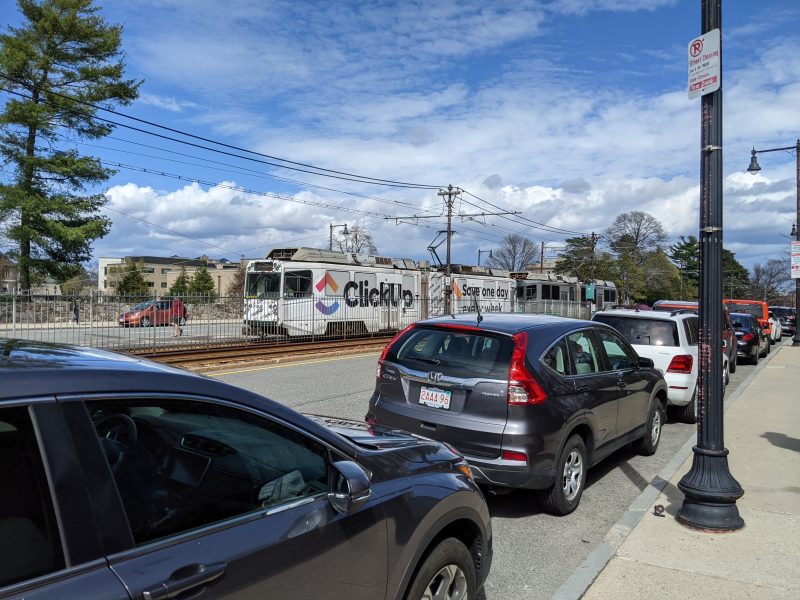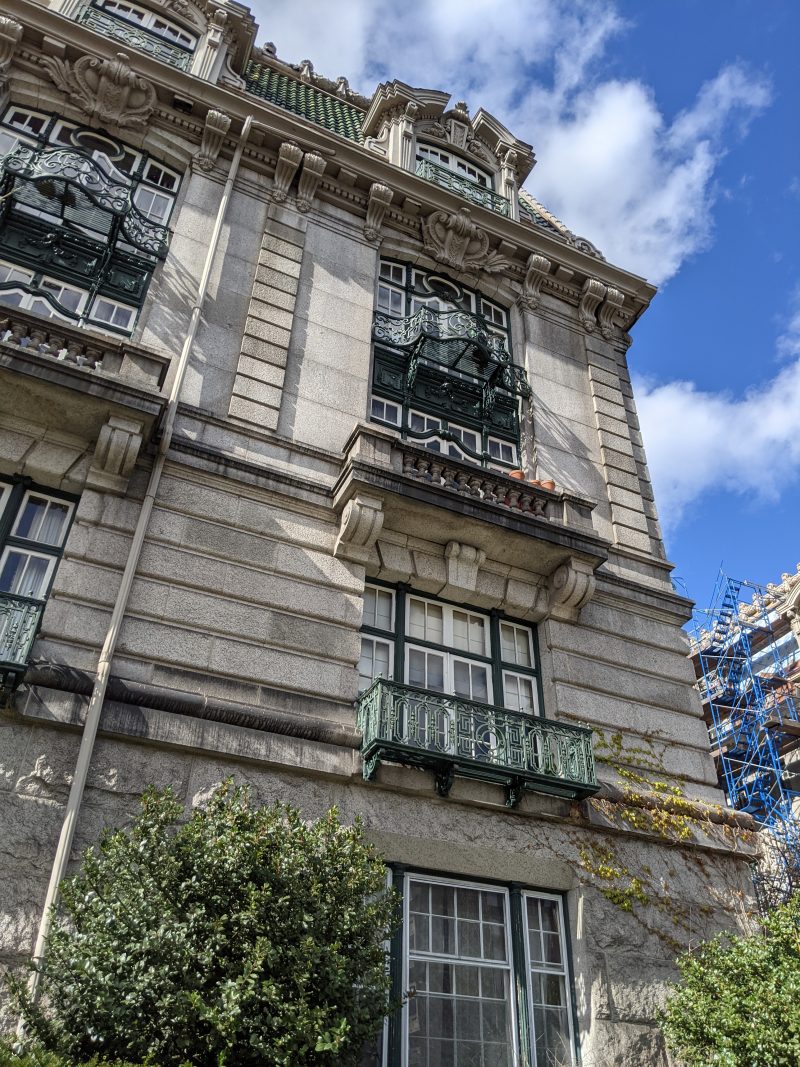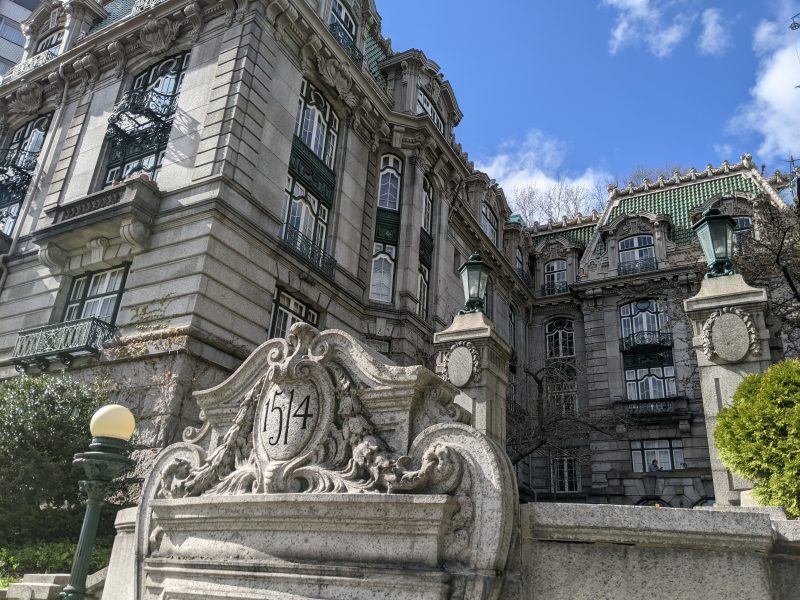 The traffic lights are not helping with the journey; we wait for more than a few lights on our way along Beacon Street. Occasionally, a few Green Line trains pass in the middle of the road, and I watch as they pass.
4:49 PM, Copley Square: Mile 26.2
We find Petey in Kenmore and keep on walking. A variety of lights frustrate us, but eventually, step-by-step, we cross Massachusetts Avenue, turn right onto Hereford, left onto Boylston, and then pass the freshly-painted finish line in Copley. The Piña Colada song is playing in the Discord channel, to the excitement of those in the call. Petey takes a few photos of me in the middle of the road.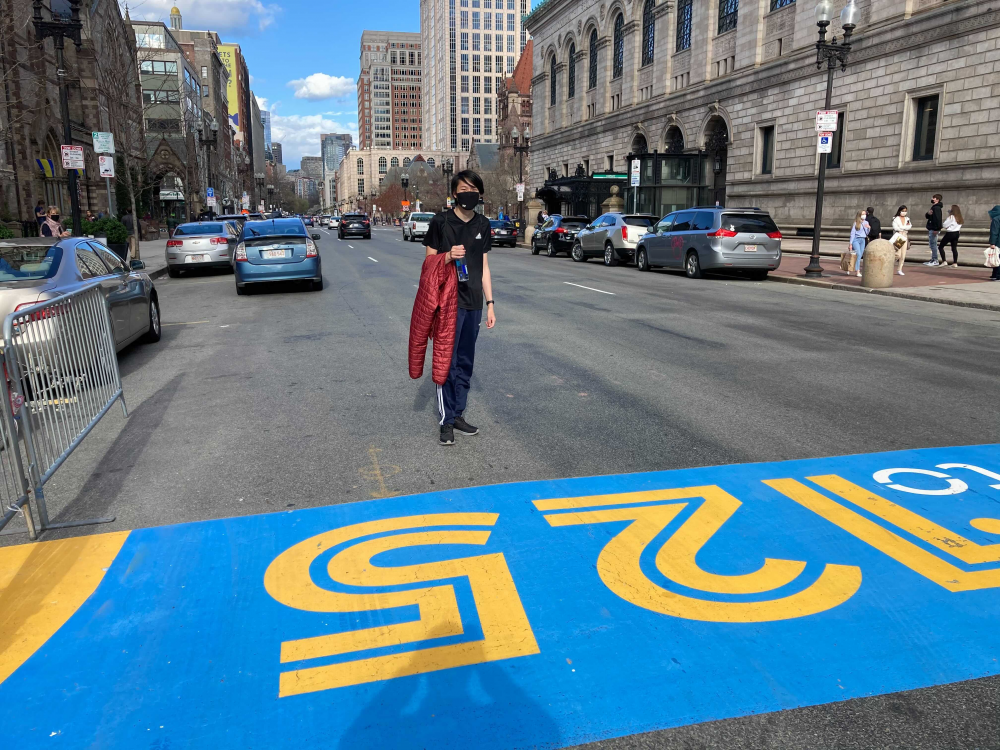 The moment is not particularly exciting, although I do feel a sense of satisfaction in completing the task. After chatting for a little while longer, our group dissociates. Petey and I find our way to the nearby parking garage, where his car is located. The next thing on my mind is food—all I've eaten all day is a bowl of instant ramen and half of a CLIF bar.
5:23 PM, Harvard Square
As Petey drives me over to Harvard Square for dinner, he asks me "how did you get into walking?"
The first answer that comes to my head is that it's something that engrained into me, being from South Dakota, where one of the best activities you can do is going on a nice hike. A few other reasons come to me—it's a nice socially-distanced activity, it's a form of exercise that's not rigorous at all, it's a good way to take in the city and surrounding areas and to get out of the Cambridge bubble. I really enjoy having a mental map of the area I'm living in, both in terms of walking and public transit; it helps me get from point A to point B without having to rely on Google Maps.
A bigger motivator that comes to mind is that walking long distances is partially a method of proving oneself. I don't think of myself as particularly fit, but it is comforting to know that I am capable of mustering the resilience to shoulder through a marathon.⁠07 this is not to say that walking the marathon is particularly hard; most people could probably do it if they were forced to. on the other hand, you'll never know if you can if you don't try. I do things like this more often than I would like to admit: I don't think of myself as particularly smart, but it is comforting to know that I am capable of mustering the force of will to take 93 units of classes and survive. As a wise man once said about MIT and the marathon, "you don't become capable of doing hard things before doing them; you become capable of doing hard things by doing them."⁠08 it is for this reason that I am going to start running again this summer, because I think running is insanely hard to do consistently, but I want to be able to do it. It is good to know that you can do the hard thing if you set your mind to it, even if you don't ever do it again.
The thing that ultimately stands out to me though, is that when I am walking, I am truly focused on the present. When I'm sitting around during the semester, I'm constantly thinking about the next thing I need to do, constantly shuffling the next few days of work in my mind. When I'm on the walk, that timeframe of concern narrows; I only have to think about the next split, the next waypoint, the next few hours. I just have to keep putting one foot in front of another, proving to myself that I can just keep, on, doing, this, for approximately as long as I want. It is, in its own way, a kind of break.
Petey drops me off in Harvard Square, next to a nice grassy area with a Shake Shack nearby. I eat dinner outside with Paolo, CJ, and Ryan C. '23, distanced, on the grass. We chat about the walk, about birds, and about life. I am tempted to walk from Harvard back to Next House, but as we finally stand to go I realize that my right leg is not going to be able to handle it. We take the 1 bus back to 84 Mass Ave instead, and I limp the half-mile down Dorm Row with Ryan.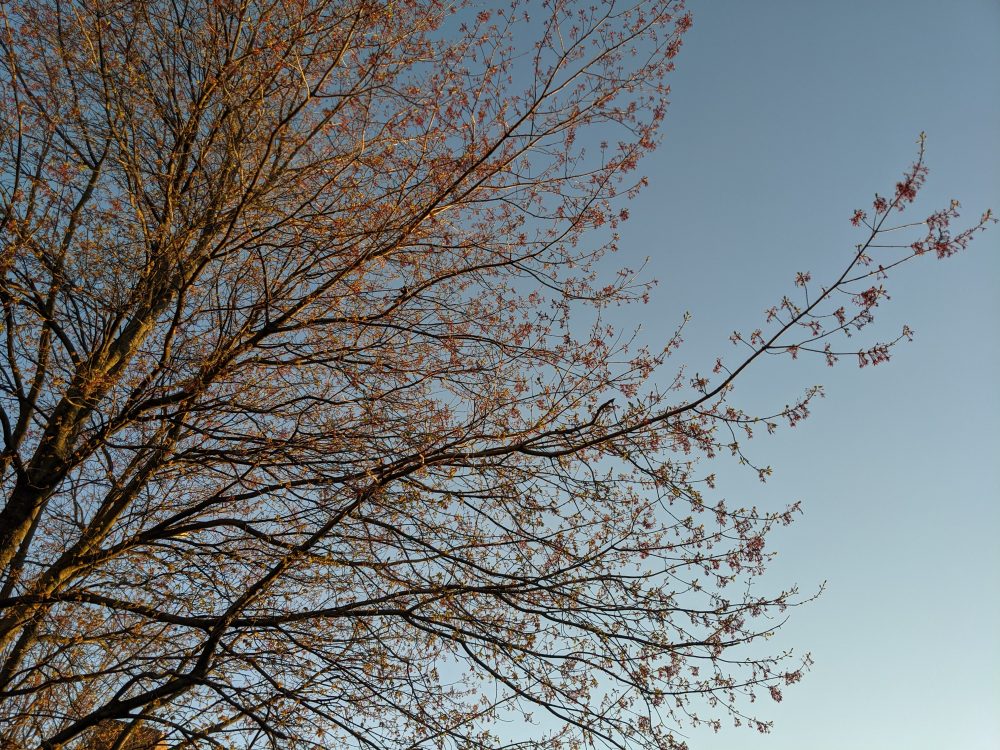 I get back to my room, I nap for a bit, I hang out with friends, I go back to bed. I do no work for the rest of the day.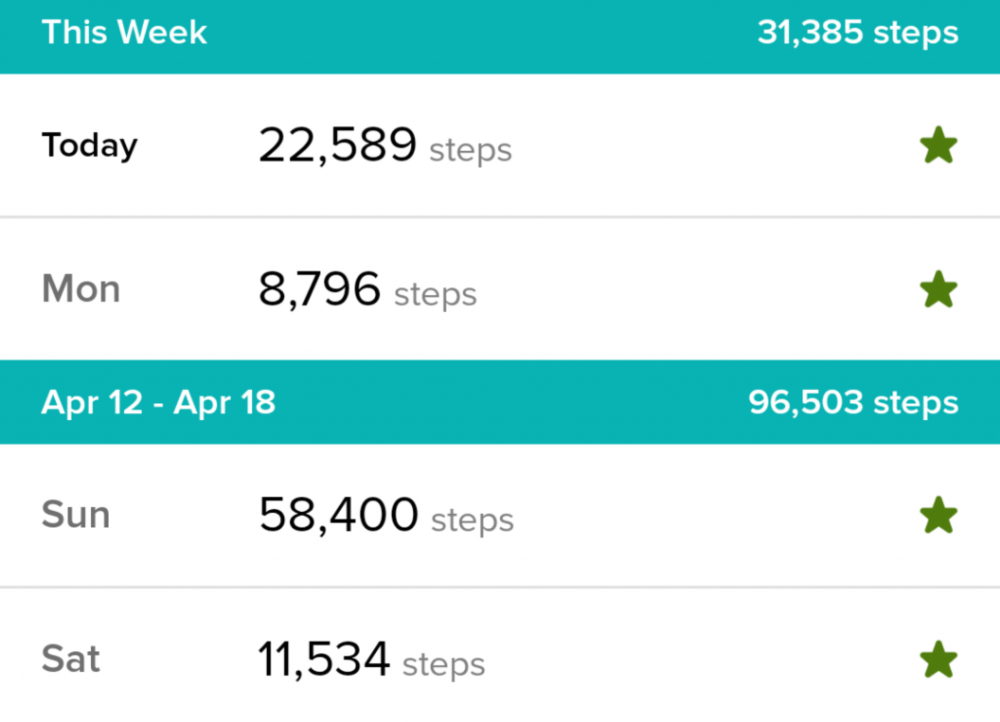 A day—and a break—well spent.