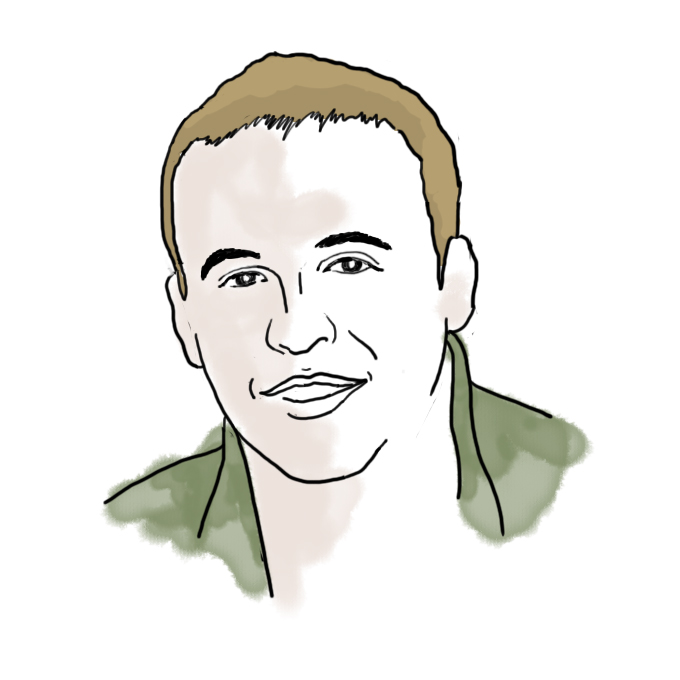 We have extended the Regular Action deadline to January 6th, 2021

by Chris Peterson SM '13
in order to give our applicants (and our staff) some extra time around the holidays
I am popping my head out of committee for a moment to tell you⁠01 We have already emailed everyone who expressed an interest in applying to us for Regular Action, but we presume you're getting a lot of college email, so it never hurts to amplify the message. that we have extended the Regular Action deadline from January 1st to January 6th, 2021. If you plan to apply to MIT for Regular Action, you do not need to do anything special to request or claim this extension; January 6th is simply the new deadline for everyone applying during this admissions cycle. As before, you can apply to MIT at this link. 
We have decided to shift the deadline in part to provide our applicants⁠02 As well as their teachers, parents, mentors, coaches, and other supporters. more time to manage the stress and uncertainty generated by the COVID-19 pandemic. We know that there are ongoing and rolling disruptions to the secondary educational system that may make it more difficult for students, teachers, and others to complete their materials, and that many people are taking on additional responsibilities at home to protect and care for loved ones. Meanwhile, those who typically celebrate holidays this season must find new ways to do so safely while still spending time with friends and family, and we want to help you do that as much as we can. 
By giving you some more time, we are also supporting our staff, who have been working incredibly hard to evaluate an unprecedented number of applications⁠03 We will tell you the numbers when we release decisions; to forestall the inevitable next question, we don't know exactly what day we will be releasing applications yet, but we will announce on the blogs once we do. over the last several weeks. Our staff has shown tremendous dedication to our student-centered holistic admissions process, working overtime to ensure that every applicant receives the individual attention you deserve despite all these considerable challenges. And the bleary-eyed, decision-fatigued humans on the other side of the screen need some time, too, so that we can exercise the same care with all of our Regular Action applicants.  
Thus, in observance of the expanded holiday break for all MIT staff recently announced by President Reif, the admissions office will not be answering phone calls or emails from December 24th-January 3rd so that our entire team can rest, recharge, and renew themselves for all the work we have left to do in Regular Action. We will, however, be back, bright-eyed and bushy-tailed, on phones and email on January 4th ahead of the new January 6th deadline. 
Because we know that you will (quite reasonably) have questions whether or not we are available to answer them, my colleagues on the communications team have developed some answers to the kinds of concerns that usually pop up in the days before the deadline, which I have posted below:  
I submitted my materials, so why don't I see them in my portal yet?

Due to tremendous volume, we have been experiencing document processing delays of up to two weeks (and sometimes more). If after 15 working days you still do not see the expected admissions documents⁠04 There is different guidance for financial aid documents, about which see more below. on your status page, you should submit them again, but please do not call or email us to ask where they are—it will only slow our processing down. We promise we are working through everything and there is no need for you to worry: we read applications as they become complete and will wait until we have all the information we need about your case before we make a decision.    

What if I can't submit my transcripts and recommendations before the deadline?

Not to worry! We will still accept required components sent by other people, such as transcripts and recommendations, after the January 6, deadline so long as your application (i.e. the essays, activities, self-reported coursework, etc) has been submitted on time. Focus on what you can control, and trust the process. 

When will I hear about an interview?

After you submit your application, you may be contacted by an Educational Counselor (EC) for a virtual interview, depending on the capacity in your region. An EC will contact you at the email address you provided on your application, so please check your inbox and respond promptly! Most Regular Action interviews will take place in January 2021. If we are unable to offer you an interview, it will be waived, and it will not impact your application in any way. 

What if I can't get my financial aid application completed before the deadline?

Again, don't worry! The Regular Action deadline is February 15 for financial aid and awards are released in mid-March. That said, we accept financial aid applications on a rolling basis after the deadline—and if you would like to wait until you learn if you are admitted, that is fine too. It will not impact your application for admission in any way, nor will it affect the amount of financial aid that you receive.

What if I don't see my CSS Profile or FAFSA in my status portal?

It can take up to 10 working days for materials to show up in your student portal. If after 15 working days (give it a few extra, just in case), you still don't see the financial aid documents in your portal, you can contact the Student Financial Services team at [email protected]—and be sure to include your full name as it appears on your application!

Do you provide a fee waiver for the CSS Profile?

MIT is not able to offer a CSS Profile fee waiver directly, but some students are able to have the fee waived by the College Board. You are also welcome to wait until you learn if you've been admitted before submitting the application. 

Have a different question?

Please check out the website, probably our Apply section, to see if you can find the answer you are looking for. We also have a pretty good search functionality and FAQ section!
I think that's it for now, so I'm going back to committee. Until next time: drink water, try not to stress out, take care of yourselves, and enjoy this video of a small baby beaver snuggling with its family.