Costco is officially out of hamburgers, UPS is making 5 trips a day to drop off lights, glowsticks, and popcorn machines, the grass is growing, and the sun is shining. MIT is getting ready for CPW as fast as it possibly can and we're just about ready.
Right now, we're all getting our prefrosh assigned to us, as you can see below: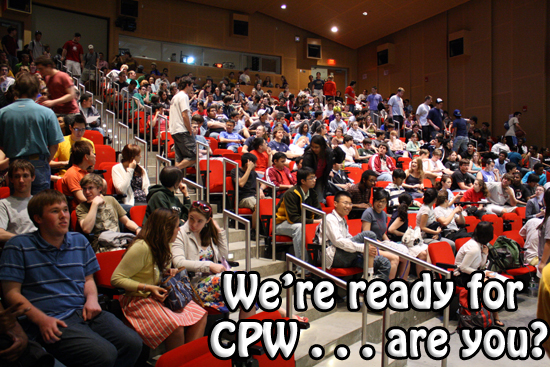 1,100 of you are coming and we're going to feed all of you! And, you know, run you into the ground with sleep deprivingly awesome events for an entire weekend.
Good luck, happy travels, see you this weekend! Make sure to swing by Burton-Conner and say hi, I'll likely be involved with most of the events we host but, unfortunately, I wasn't assigned a prefrosh this year. :(
By the way, Mikey just mentioned that some of you are flying in TOMORROW!? The entire room just lit up with concerned grumblings and surprise. I wouldn't expect a whole lot of attention from your host if you get here tomorrow, there are A LOT of exams this week, but we'll be done by Thursday, so no worries.
: )
18 responses to "We're Ready for CPW"