For those who don't yet know, two important, possibly life-shattering announcements:
1. MIT decisions will be released online at noon this Saturday, March 15 (Pi Day + 1). Best of luck to all of you!
2. Super Smash Brothers Brawl, possibly the most anticipated game of 2008, came out today.
Can I just say w00t?
In commemoration of this momentous event, with a nod towards MIT gamers everywhere, late last night hackers hung iconic symbols and emblems from the Super Smash Brothers series throughout Lobby 7. Although I've yet to see the hack for myself, as I've been working in my room all morning (having an 8.022 p-set due tomorrow will do that to you), photographer-extraordinaire Eric Schmiedl '09 was on the scene as usual and has graciously agreed to let me share his photos with you.
With no further ado…
Poke Balls, Item Boxes, and Heart Containers – oh my!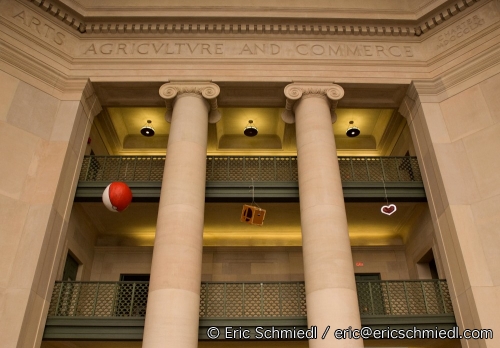 I can has banana?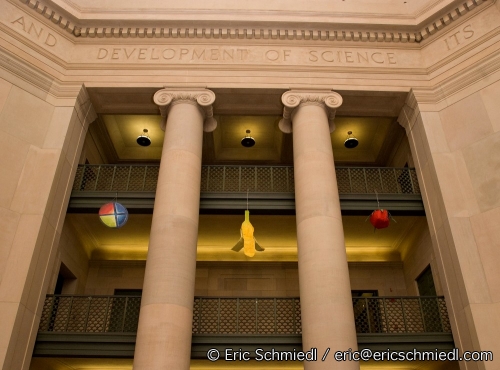 Mario greets those entering the Infinite Corridor.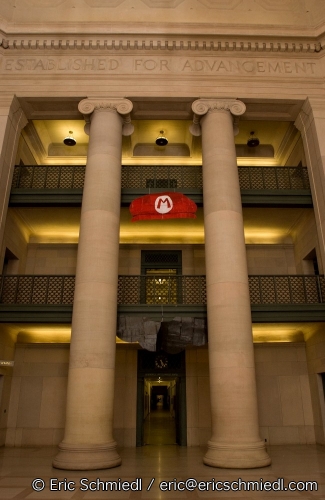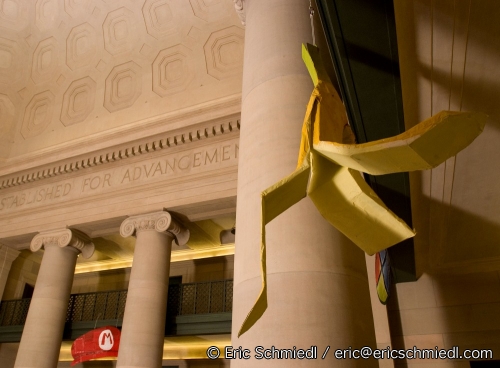 On a related note, I've received word that some of my fraternity brothers have acquired not just one but TWO copies of Brawl. Perhaps I'll be taking a break from my p-set later on…until then, you can find me solving problems of current density, dielectrics, RC circuits, and all sorts of other physics fun.
Just remember – six more days!
37 responses to "While You Wait…"