I first saw the slogan "XC is Sexy" on the shirt of a 12 year old, and I figure if it's appropriate for him to wear it, it's okay for me to blog it.
On Saturday, I went with some friends to Franklin Park, in Forest Hills. (For you subway people, we took the Red line to Downtown Crossing, where we switched to the Orange Line and took it until the end.) We made the trip to cheer for our friends on the MIT Cross Country teams. (Men's & Women's)
Here we are with our dear friend, Spencer '07. I'm going to mix it up a bit, and give people's living groups instead of majors. Tina '07 (light pink) lives in Baker House, and Christina '07 (hot pink) lives in Spanish House.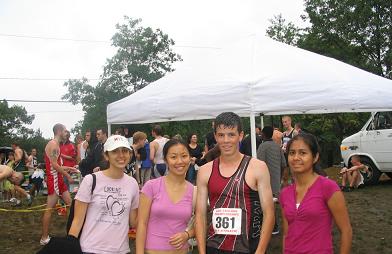 Here, Christina hugs Kevin '07, who lives in Burton Conner (like all the cool kids.)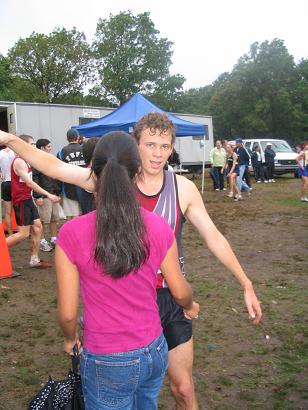 Another race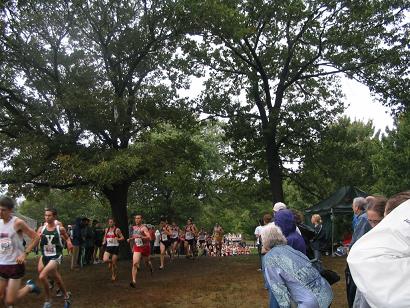 Here's Joe '08! (You may recognize him from Sam's blog).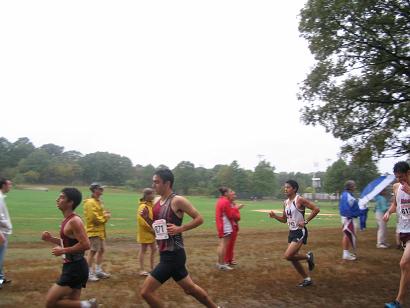 Go MIT!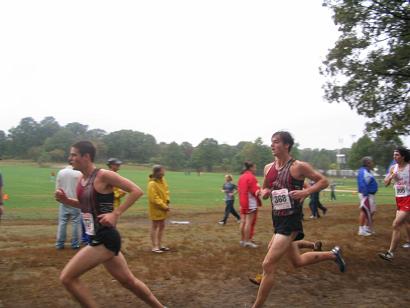 The MIT tent, not to be confused with the tents for the Amherst, Bates, BC, Brown, BU, Colby, Dartmouth, Hartford, Harvard, Tufts, UConn, UMass, Vassar, or Yale runners. (This was a big meet.)
Here's Ben Schmeckpeper '05. I don't know him, but Tina is friends with him, so I suppose this is okay. Anyway, he is a former winner of the New England Division III Regional Cross Country Championship race. (He had great legs.)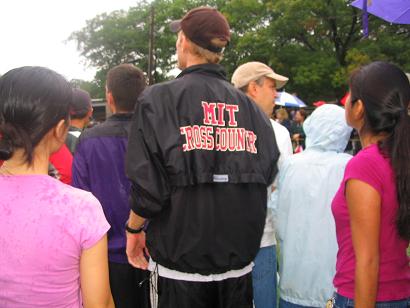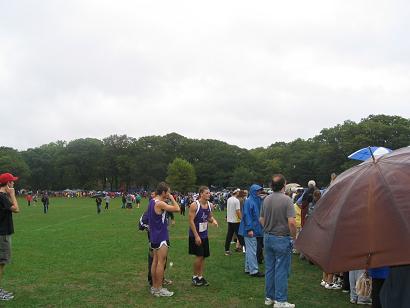 11 responses to "XC is Sexy"