Cambridge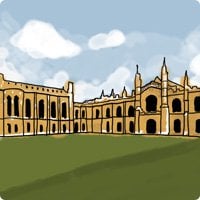 Biography
The Cambridge-MIT Institute (CMI) was established in July 2000 as a strategic alliance between MIT and the University of Cambridge. The Undergraduate Exchange Program provides many exciting opportunities for undergraduate study abroad.
Now in its seventh full year of operation, there are fourteen MIT departments and ten Cambridge departments participating in the exchange. MIT hopes to continually expand the program to include students in other majors as well.
An MIT student's guide to Life in Cambridge: An Insider's Guide for MIT Students, created by several alums of the program, is now available and can be viewed in its entirety as a PDF file. This guide covers everything from academics to daily living.