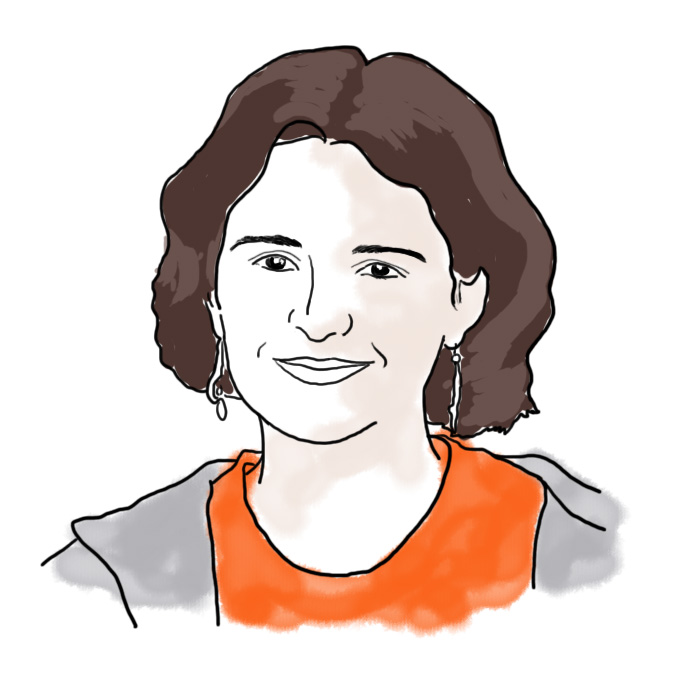 A Picture is Worth a Thousand Balloons

by Laura N. '09
Literally. One thousand. Like, a one with 3 zeros. One times ten to the third. Etc. It's a big number, ok?
So about a month ago, back when I actually wrote blog entries and stuff, Ruth '07 spent a week in New Orleans, so we, her floormates, decided to welcome her return with a nice poster: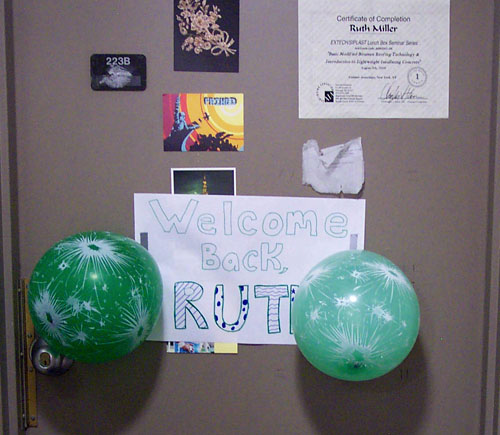 And a few ballons.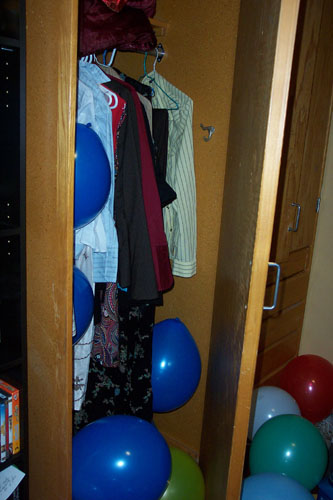 And then a few more…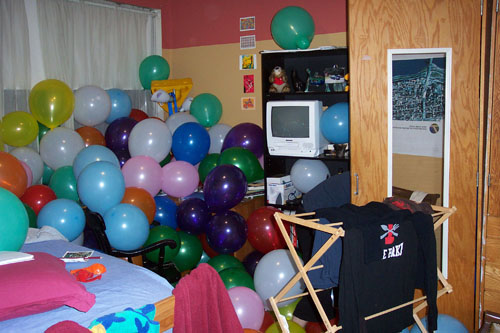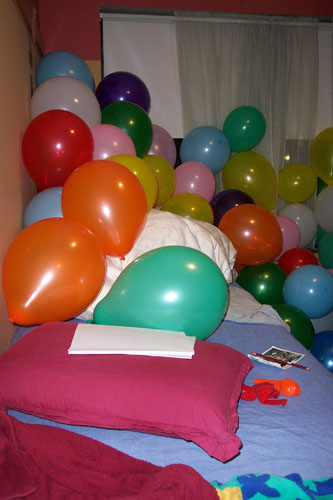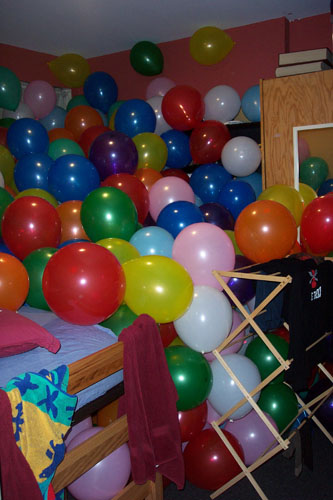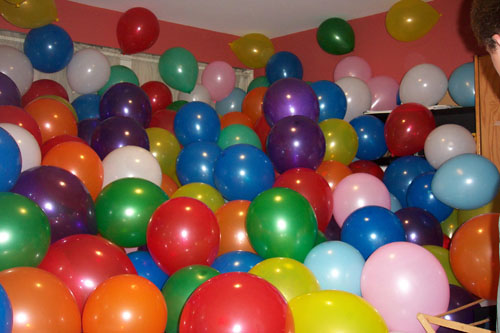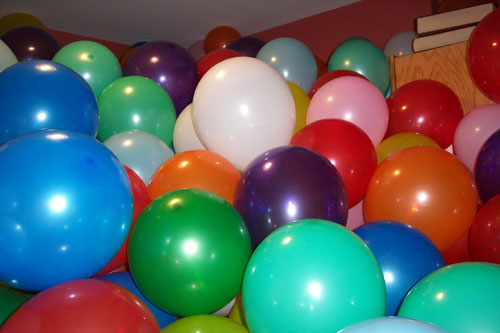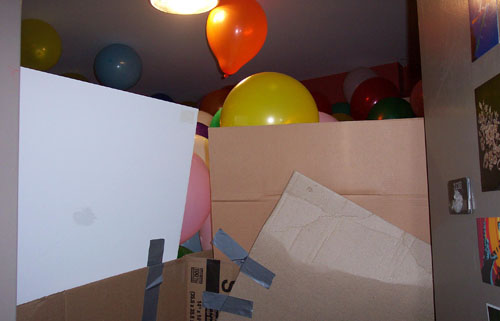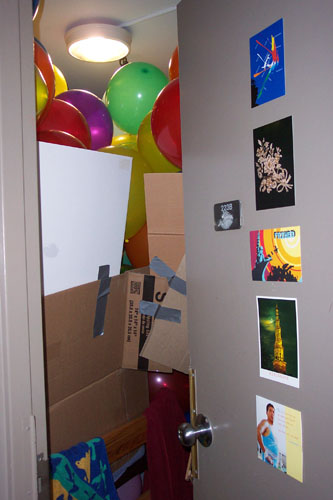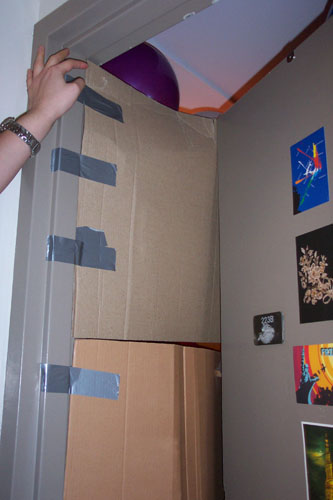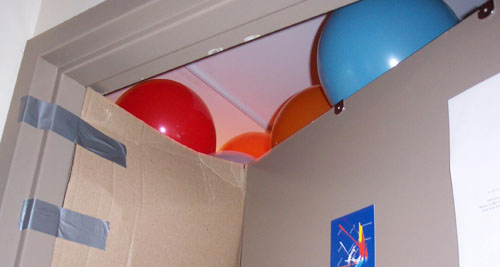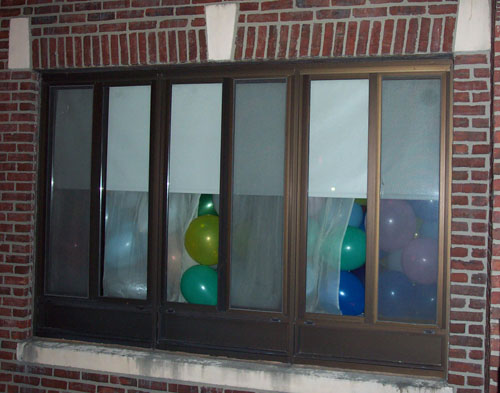 Really, there's nothing to say here, except that it turned out that the air compressor Zach bought at Target operated on a 12 volt car battery, so he had to get inventive with a PC power supply.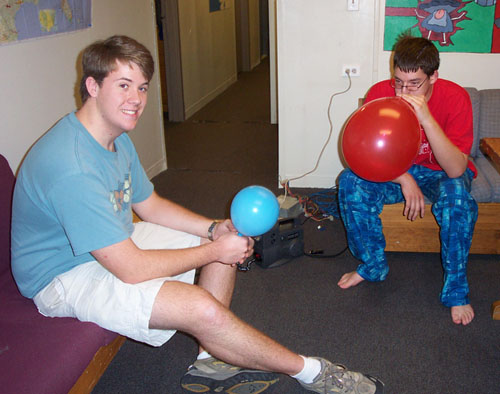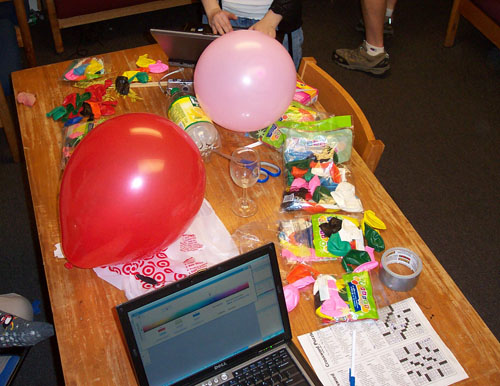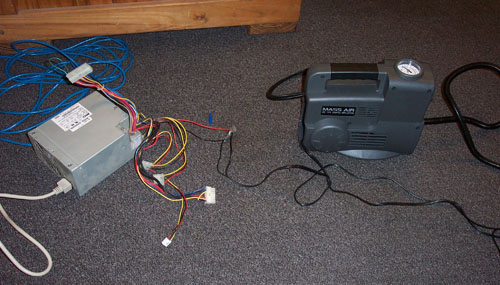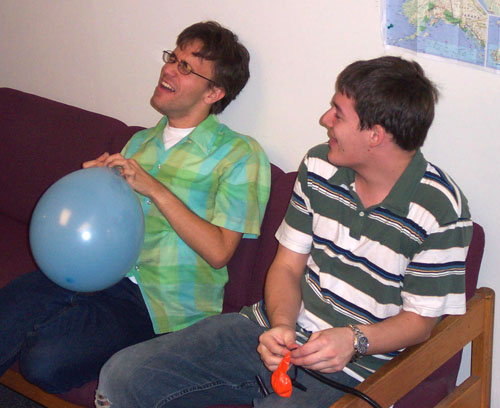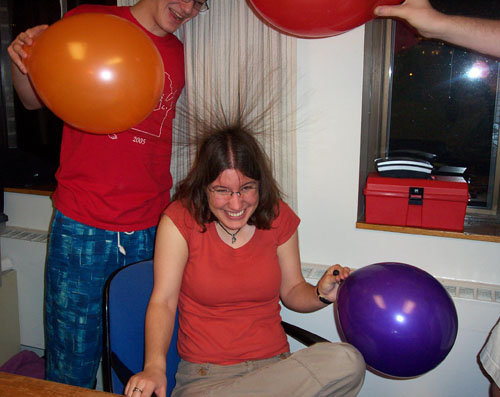 You can't make this stuff up.
Other than that, there are no words. Only pictures. Which are worth a thousand balloons- coincidentally approximately the number of balloons we used to commemorate Ruth's return.
Ruth's reaction?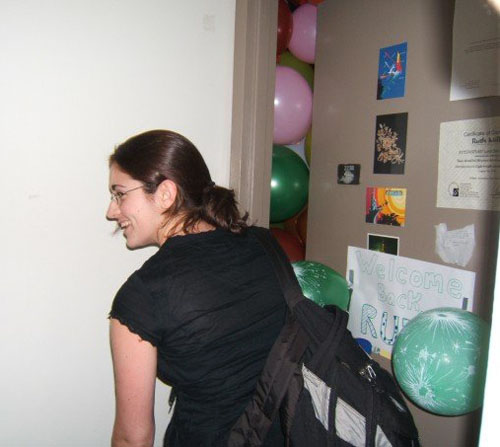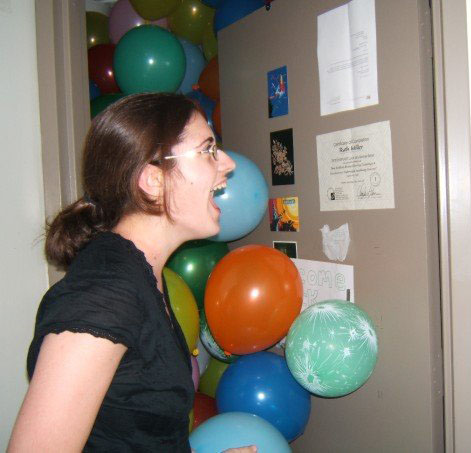 (I think this is possibly the greatest picture ever taken…)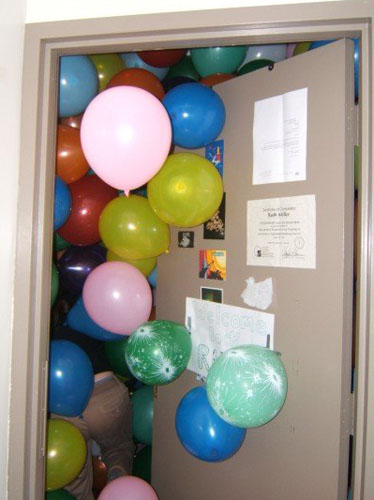 …Spam?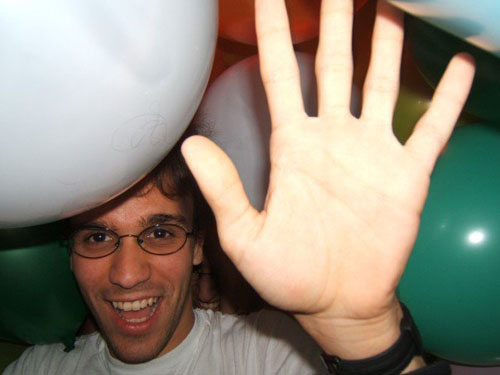 Ruth was really excited about the balloons. But maybe she had a rough week???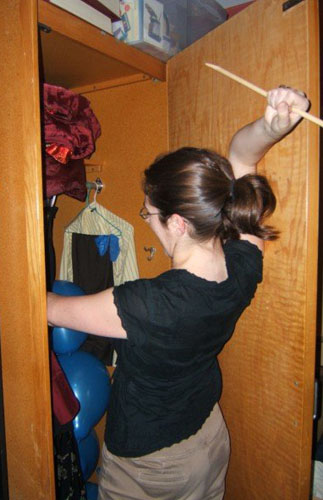 Everyone ran into her room after her and proceeded to have a crazy, free-for-all balloon-popping extravaganza. They popped all the balloons in her room and didn't even realize that… a few…had leaked out.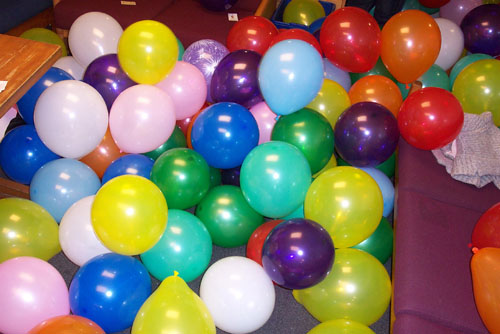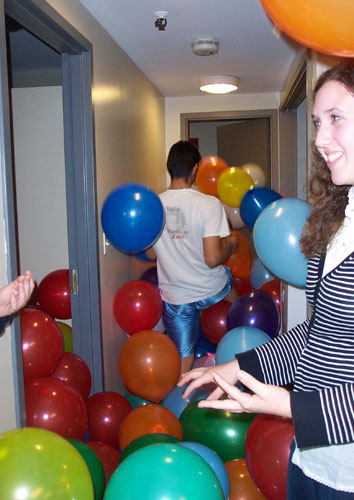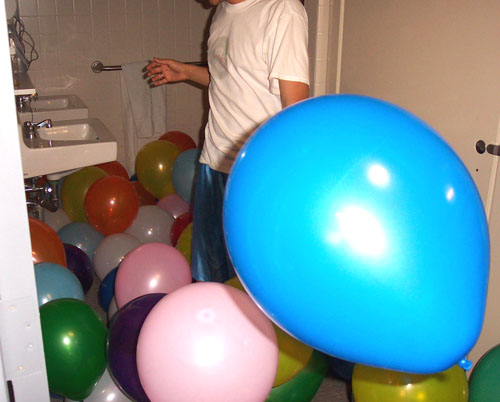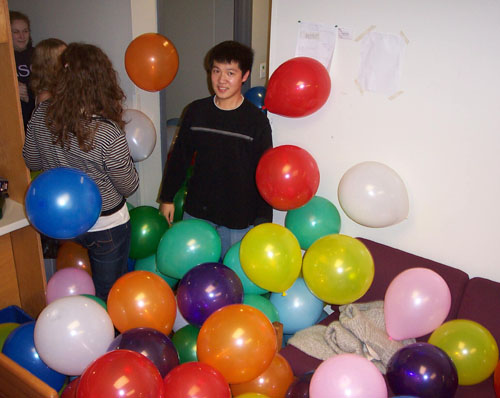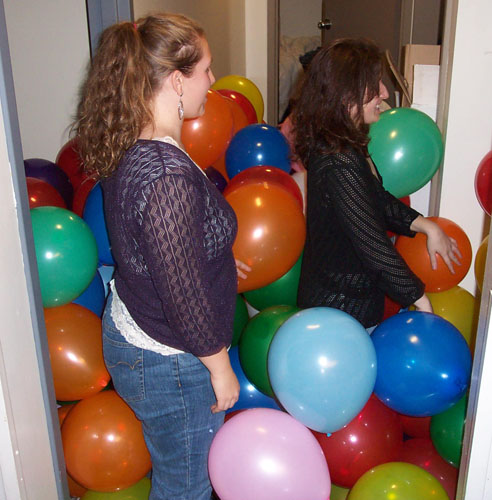 Questions? =)
30 responses to "A Picture is Worth a Thousand Balloons"