Well, here it is- the big day. I have to report to the athletics center in about 20 minutes to get ready to line up for the procession into Killian Court for commencement.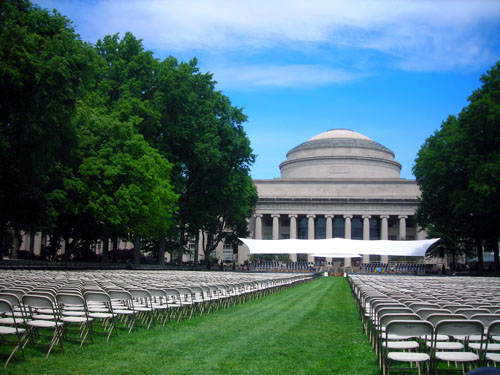 (Unfortunately the weather isn't nearly as nice as it was two days ago when I took that photo…)
If you're interested in watching Lulu, Kim and I graduate, you can watch the webcast online:
http://amps-web.mit.edu/public/comm2009/webcast.html
I was going to write some big reflective entry before today but seriously, it's all so overwhelming that I don't even know what to say. (Me, speechless. Let that sink in for a minute.)
All I know is that this morning, for the last time, I put my Brass Rat on facing up. In a couple of hours, I get to turn it around, and that's going to be awesome.
Maybe in a few days I'll have had enough time to process all of this, and write something deep and meaningful about it. Maybe.
21 responses to "Commencement Webcast"