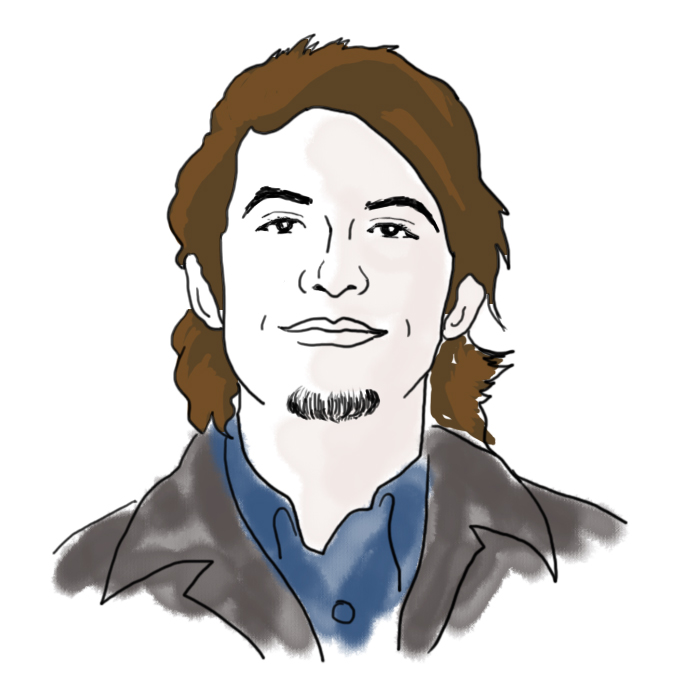 An end-of-year freshman advising event, and my friend's 6.115 final project.
So I was looking through my camera tonight, and here's what I found: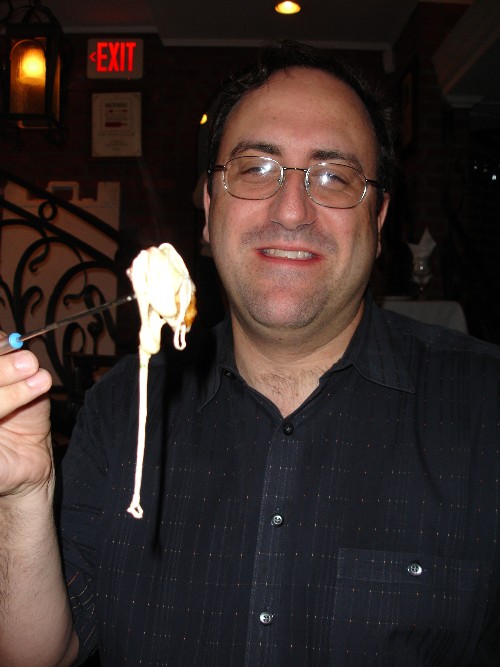 It's Director of Financial Aid Daniel Barkowitz, holding up some fondue!
As his associate advisor for a group of six freshmen, I got to tag along to the end-of-year dinner at the Wine Cellar Restaurant, just across the Harvard Bridge from MIT. We had an exquisite dinner of cheese, meat, and chocolate fondue… paid for by the Office of Undergraduate Advising and Academic Programming. It was about $50/person!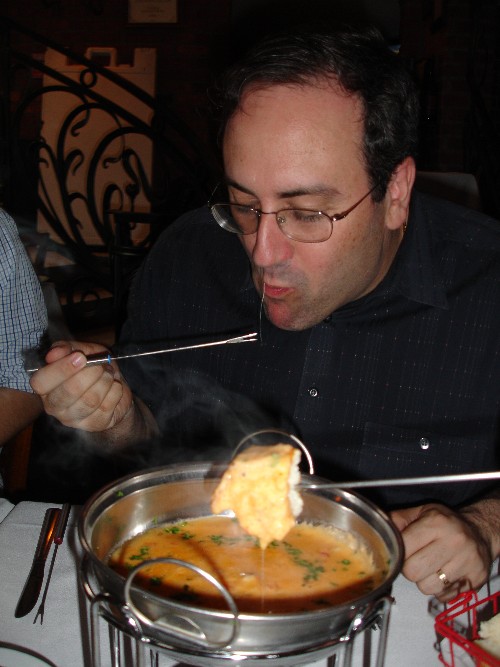 (There were three types of fondue — this one had cheddar in it, and there was another that had artichoke hearts and emmenthal.)

Kim Brink '10 is all dressed up for the occasion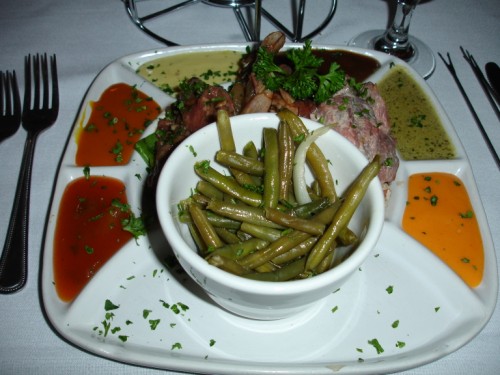 The main course — three or four different meats here … lamb, shrimp, all raw… you cook it yourself on a skewer in a marinade, fondue-style. The sauces were excellent!
And then for dessert, we had hot chocolate fondue — this one had caramel and almonds in it. Yeah, it was really good. Those fruits were skewered, dipped, and consumed in short order.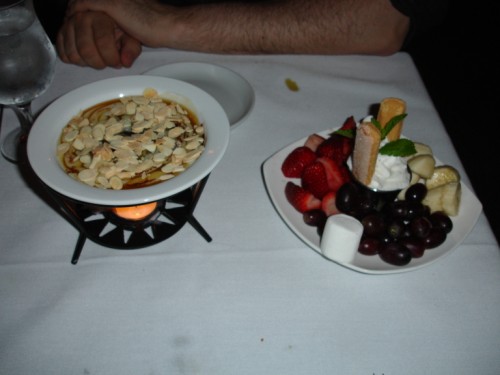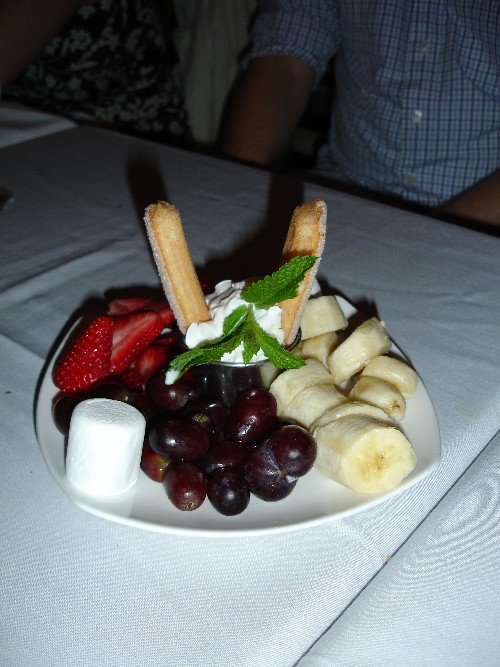 Back at East Campus, Cameron Lewis '07, an electrical engineering and computer science major, was preparing his final project for 6.115, the Microcomputer Project Laboratory. He's been building a spinning, multi-colored LED "sphere" from scratch — that means designing the circuit board, machining the parts, drilling and threading the screw holes, and programming the controllers. It's been a huge part of his life for a month or two now!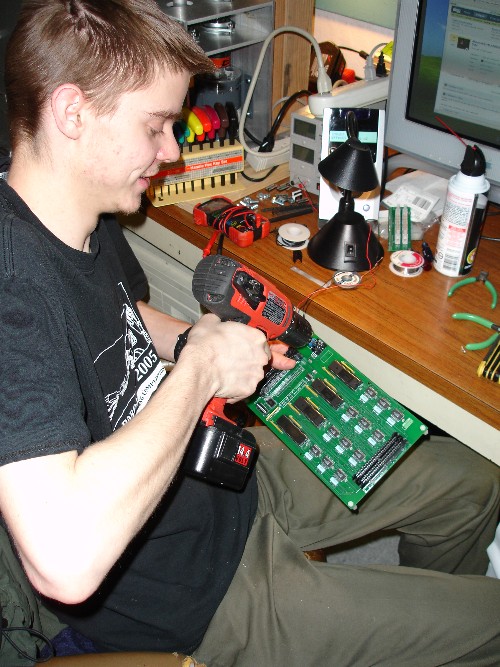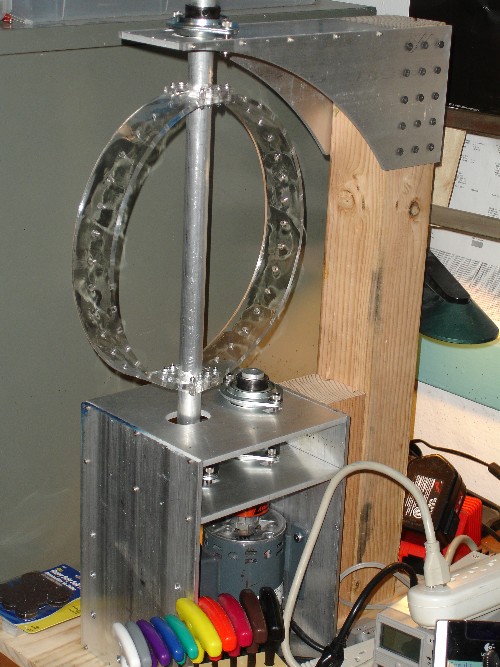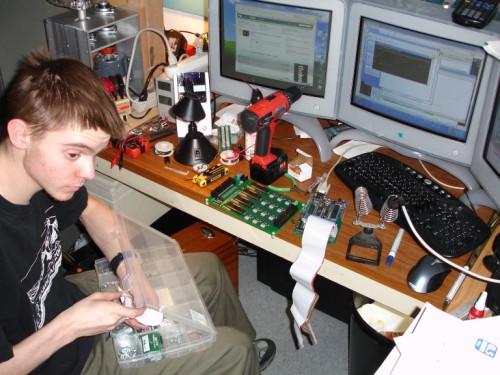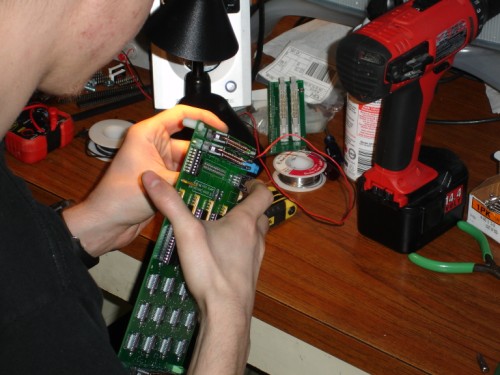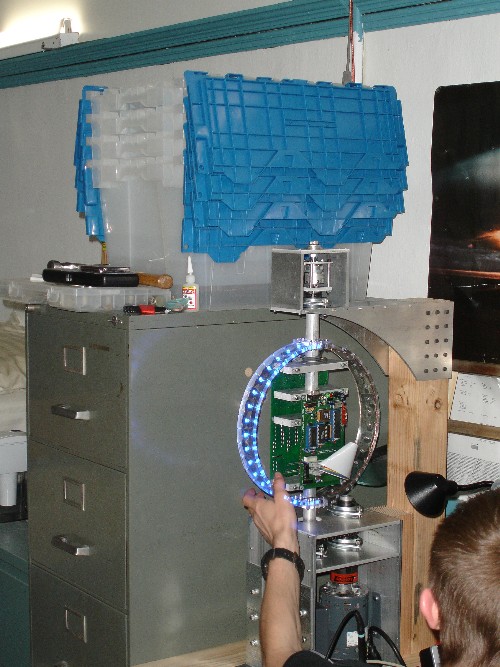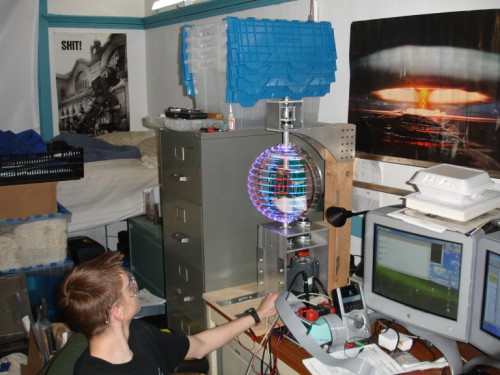 19 responses to "A Week In Review"