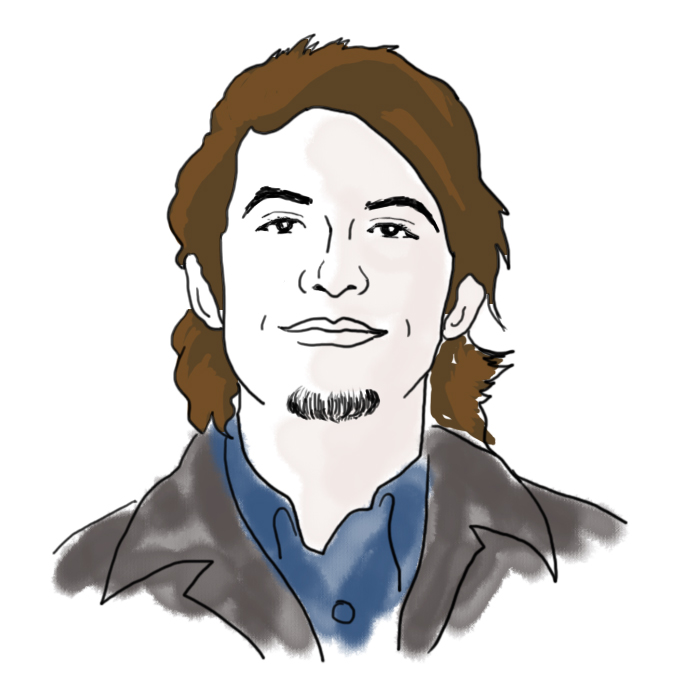 In celebration of the annual Bring Your Audience to Work Day, the first Monday of July, I bring to you a typical morning commute and the daily landscape of my summer internship. LOTS OF PHOTOS -- caveat lector.
I'm always one to celebrate the more obscure holidays. After all, they receive the least press, the least Hallmark coverage, and most importantly, the least amount of employers willing to accommodate a paid vacation day. I'm always one to shoot for the underdog, the least privileged of the group — because after all, if I can open someone else's eyes to something new or surprising, and it doesn't break my bank, why shouldn't I?
Today was "Bring Your Audience to Work Day," definitely one of the more obscure occasions of note. Created by a leading young visionary in the online blogosphere, this special day aims to shed light on the professional lives of bloggers, authors, and even stage professionals who have unusual day jobs.
This summer, as in January, I've perched myself atop the flat terrain of Fort Worth, Texas, as I continue to explore the complex field of freight railroading. I'm not out working in a rail yard — I've actually got a desk job at the BNSF Railway's national operations center, working in the area of Service Design. (Basically, figuring out how to make trains move more quickly, efficiently, and cost-effectively along BNSF's 25,000-mile railroad.)
I thought that, as part of today's underappreciated holiday festivities, I would bring you a window into my daily commute (sadly, by automobile – but at least it's not too long) and into my work surroundings.
This morning, I woke up late, thanks to two conflicting alarm clocks, one of which somehow reset itself to Eastern Time when I hooked it up via Bluetooth to my GPS. I had to get out of bed and look at the microwave clock to realize that I got up a whole hour early, so I went back to bed and woke up 45 minutes late. No matter – this is the first time it's happened since my arrival, and I stayed late today to compensate. :) (Despite being a performance-oriented shop, work's a very laid back atmosphere, with fun projects, personable supervisors, and pleasant co-interns. Most of them attend universities within a 200-mile radius.)
Good morning, I'm so happy to be awake at 8-in-the-moooorning!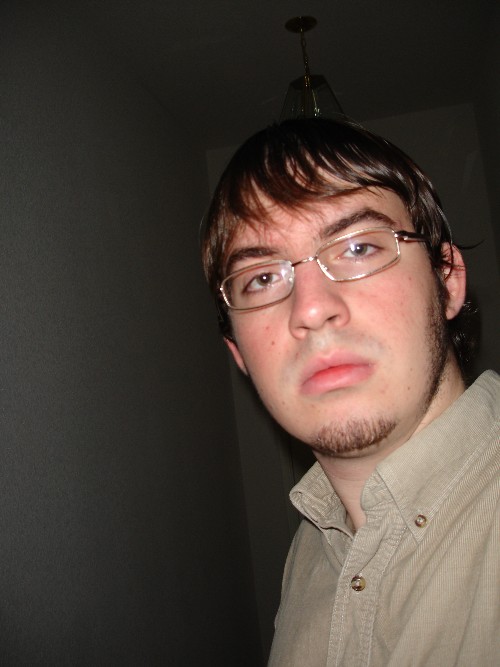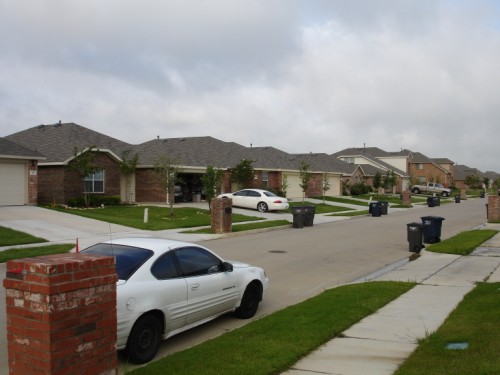 Yeah, it's trash day.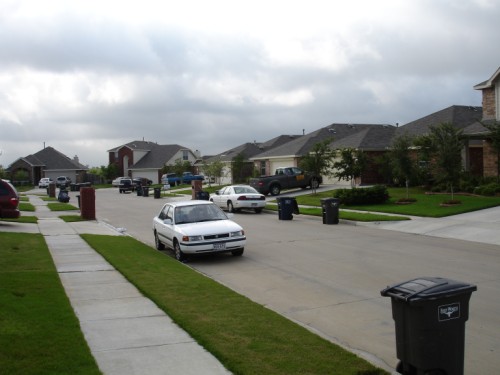 This attractive housing tract in North Fort Worth provides a predictable, neighborly base for my summer lodging.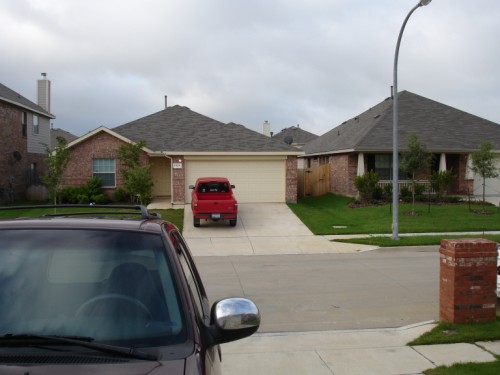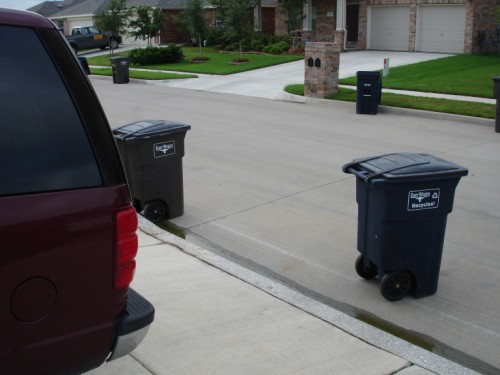 Well, it looks like I've been stymied by a recycle bin. I had to throw the e-brake and move the darned thing!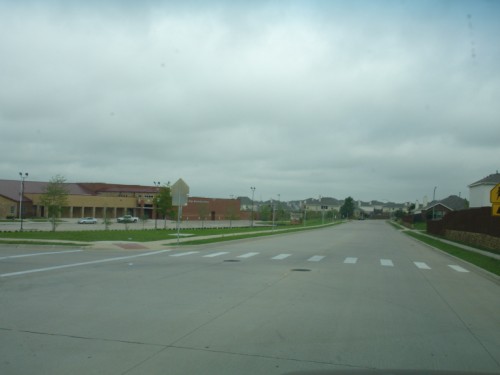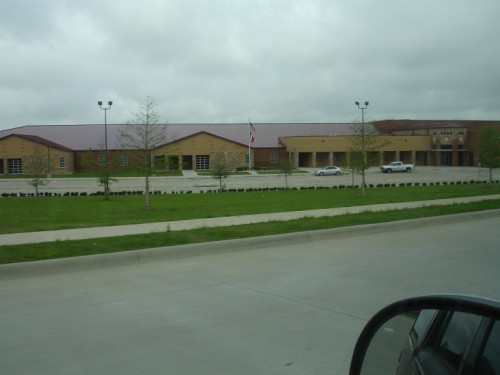 Yeah, there is a full-fledged elementary school within the housing subdivision. I couldn't believe it, either.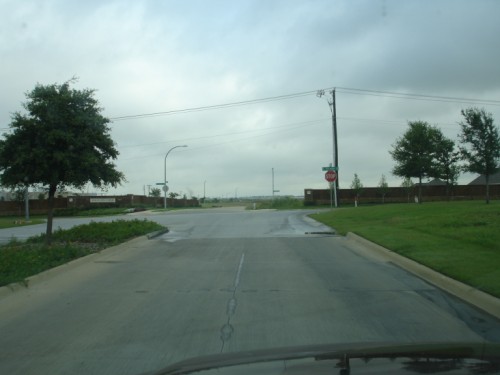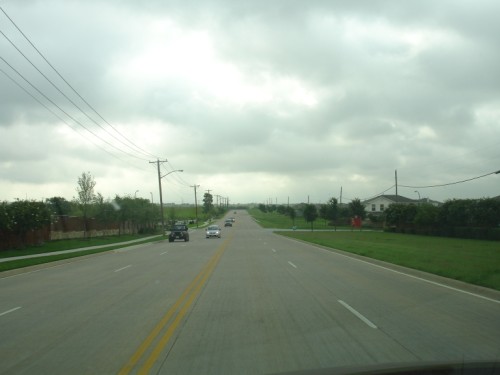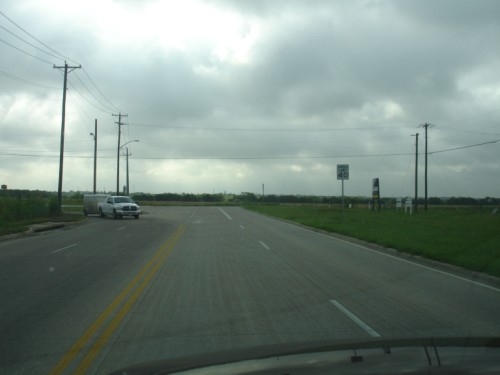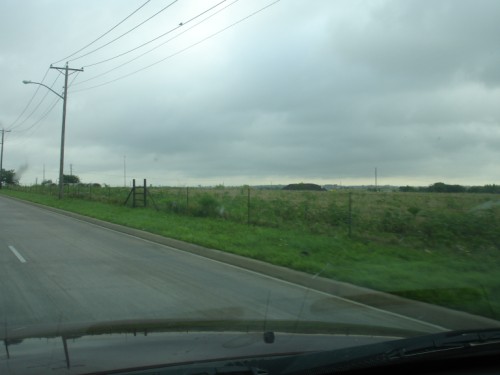 A tad agrarian, no?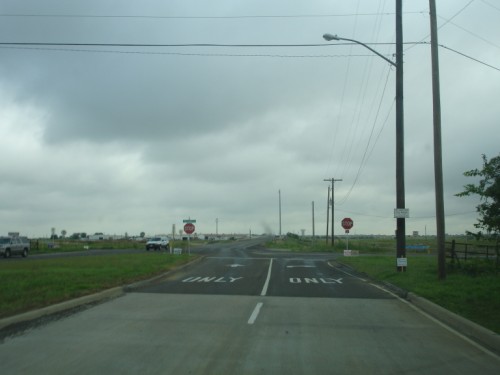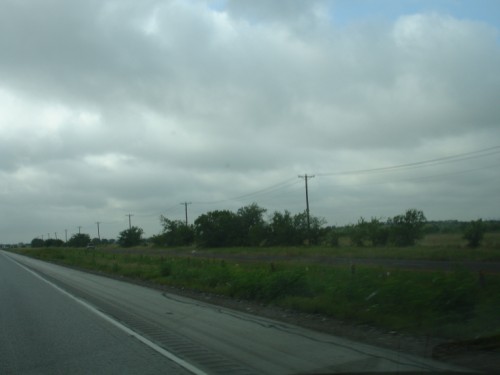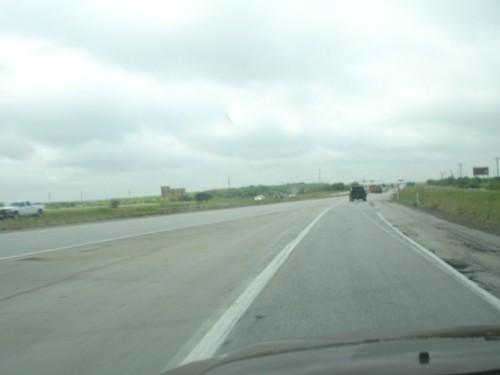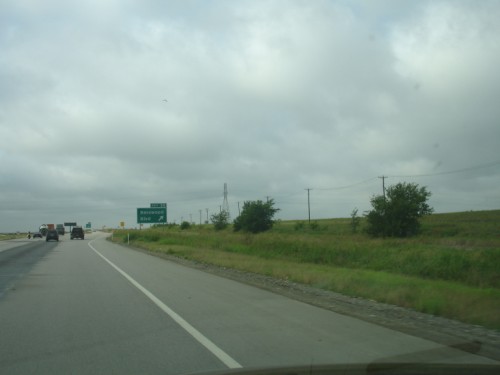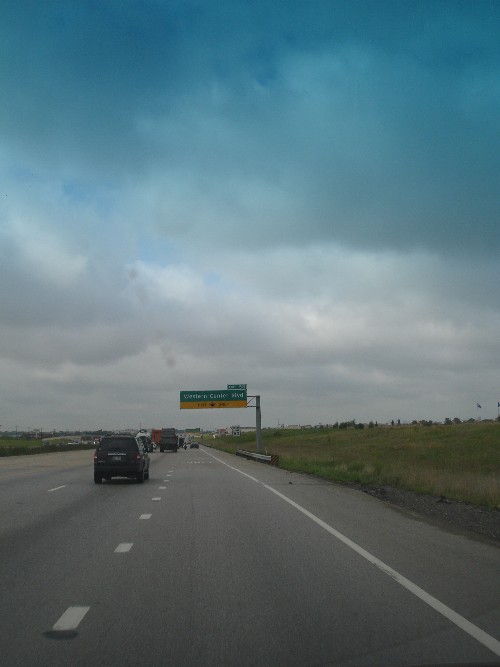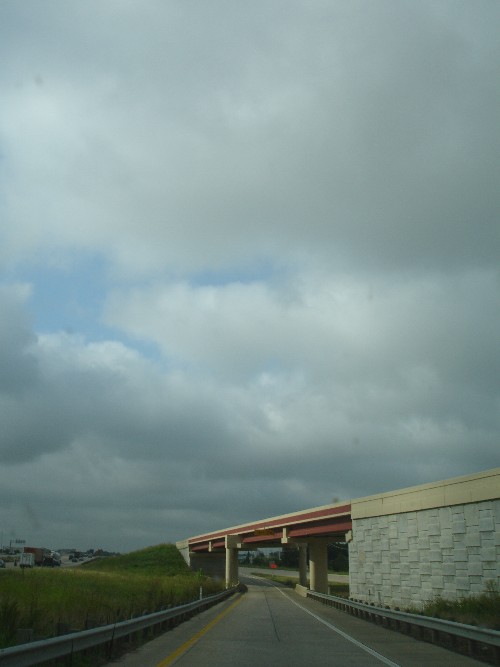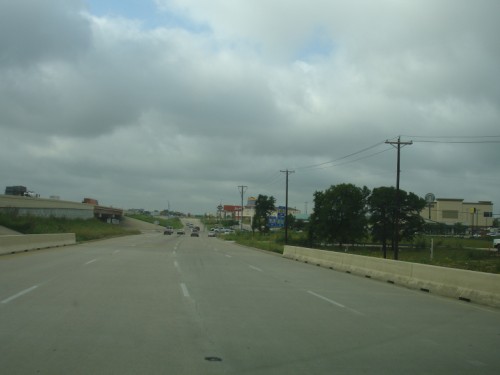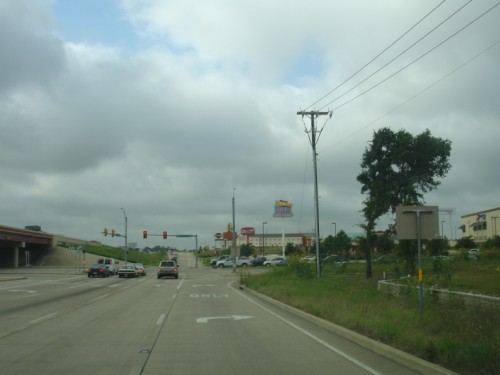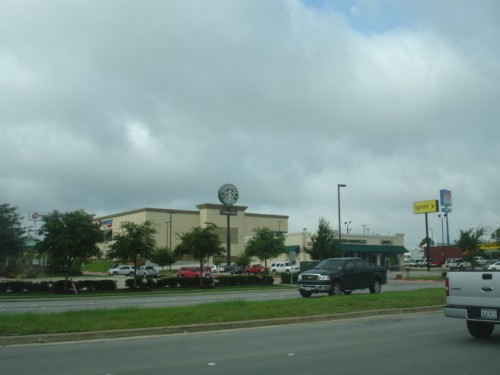 That's a Starbucks. Never seen one before, honest.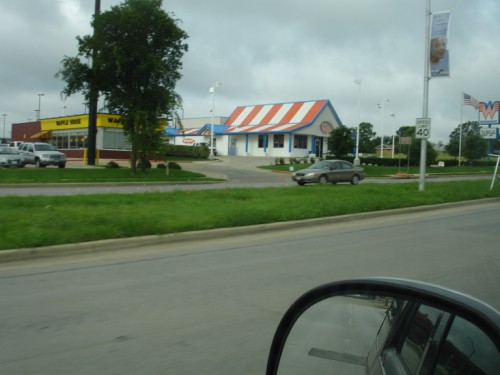 A Whataburger and a Waffle House.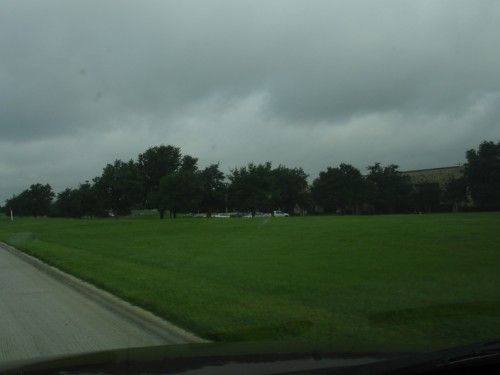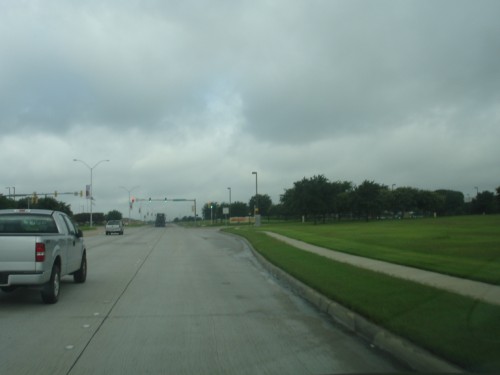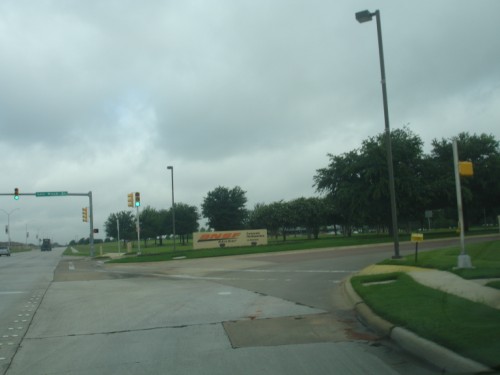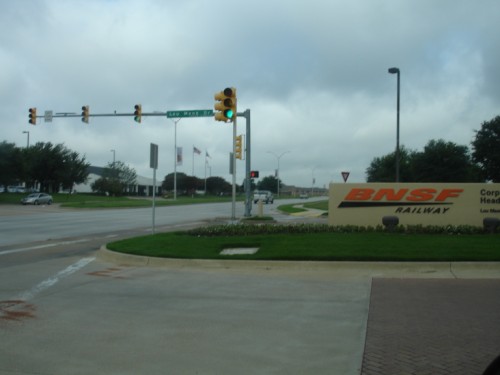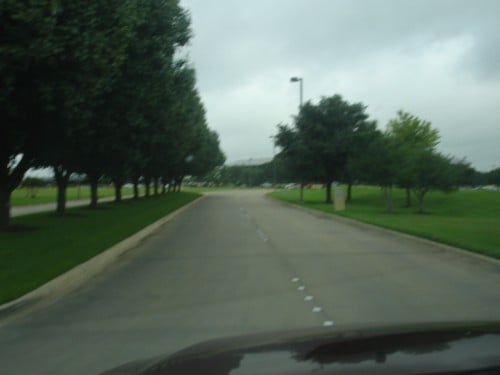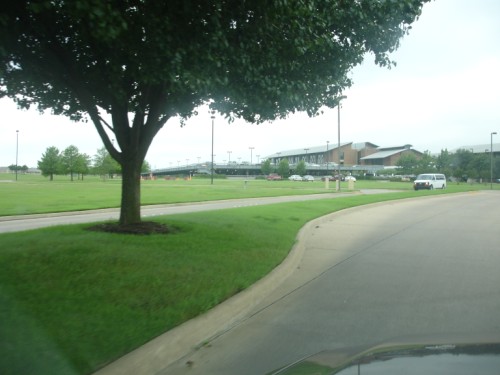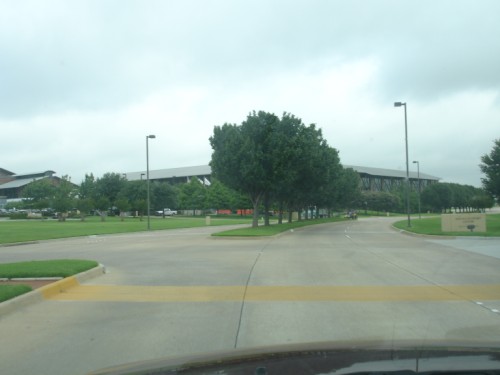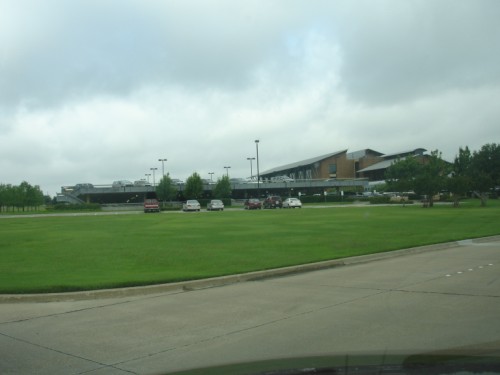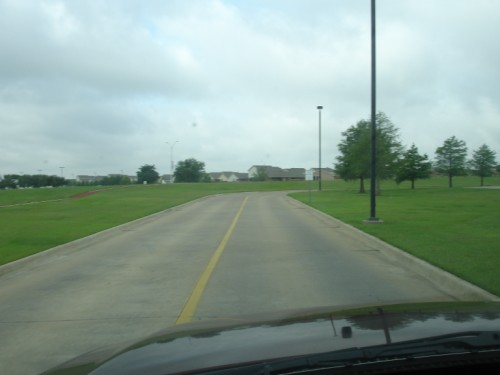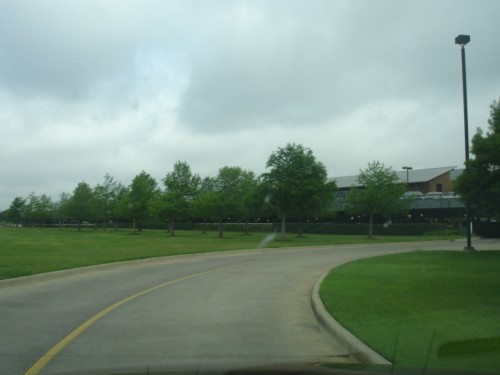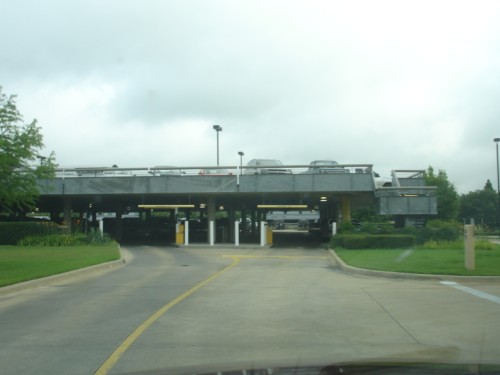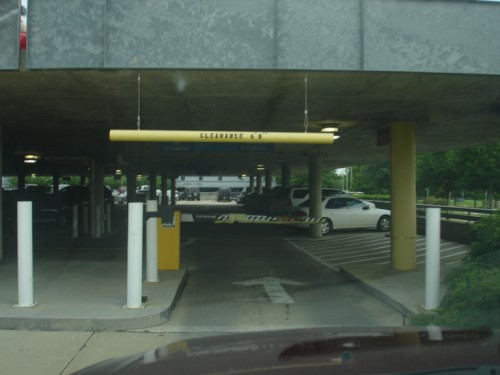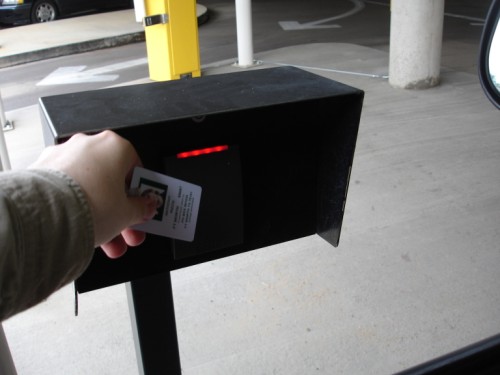 Beep! The gate opens and I am granted entry to the automobile kingdom.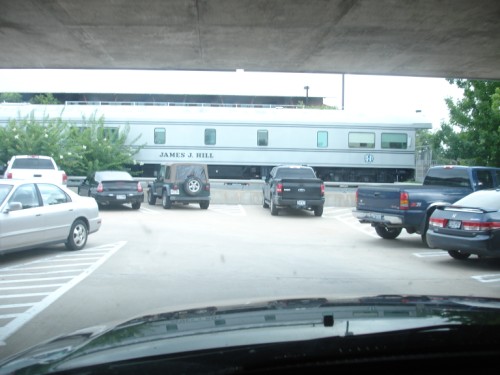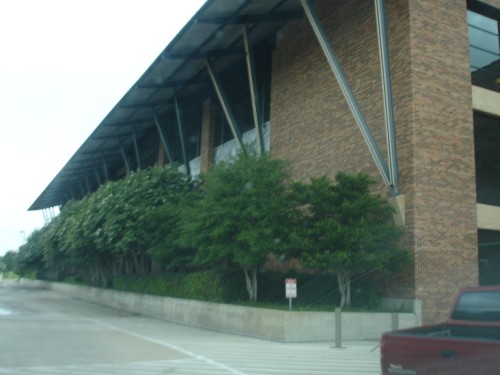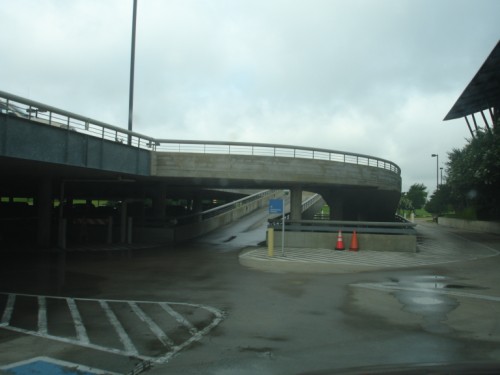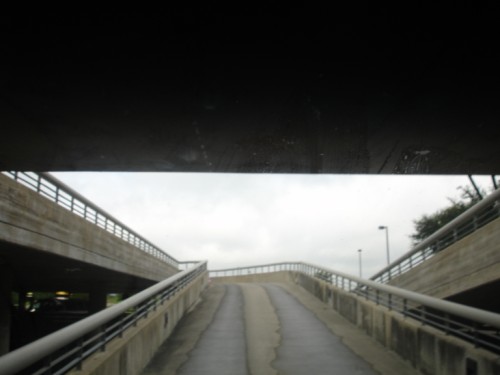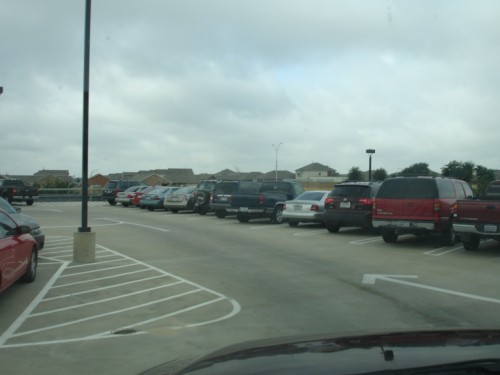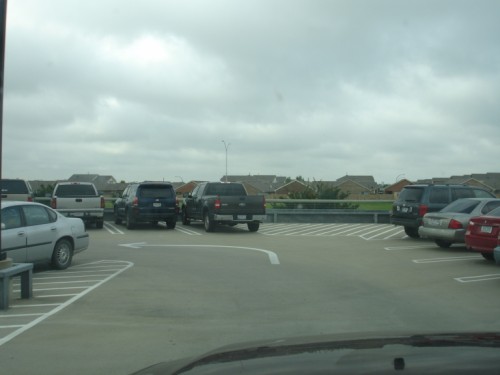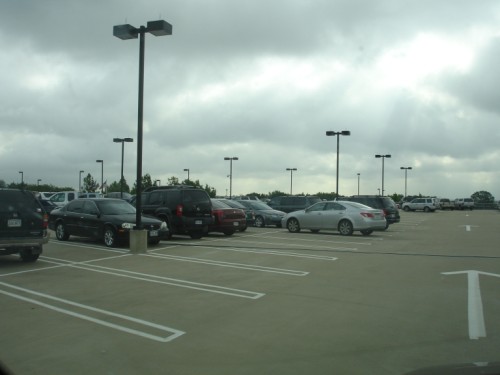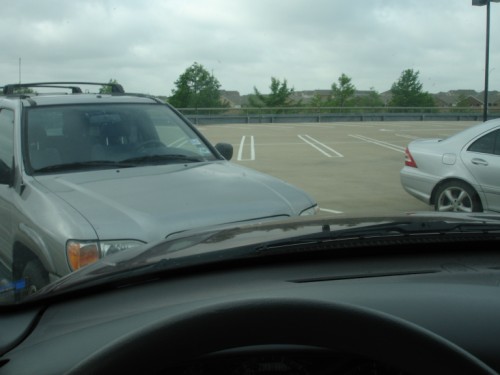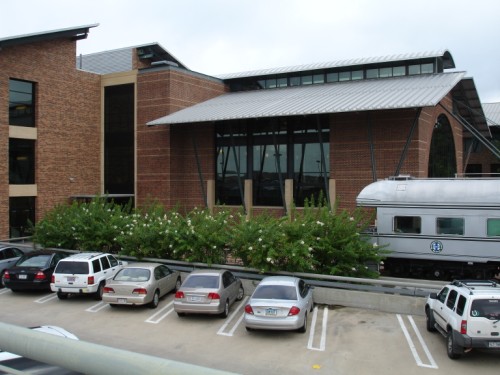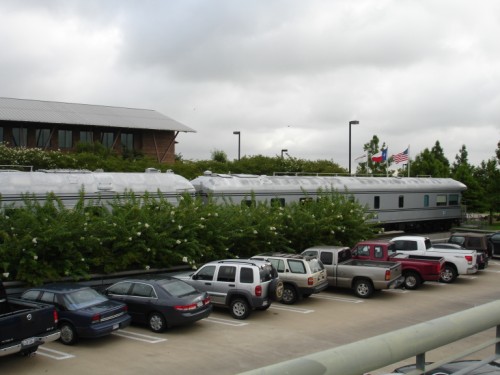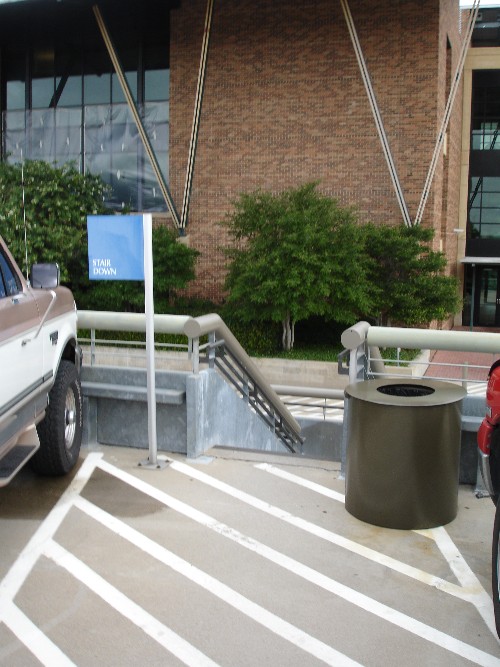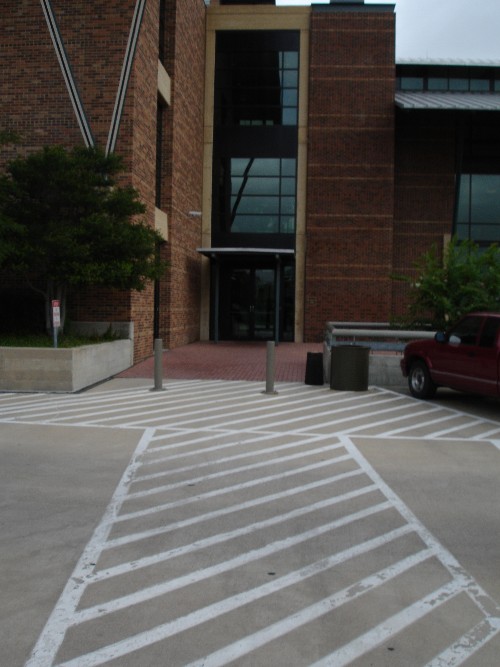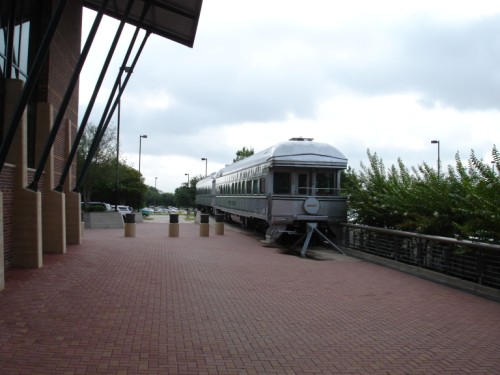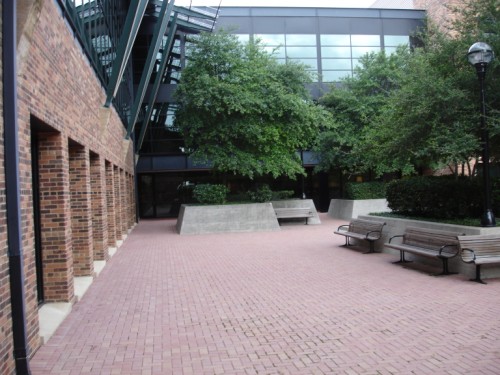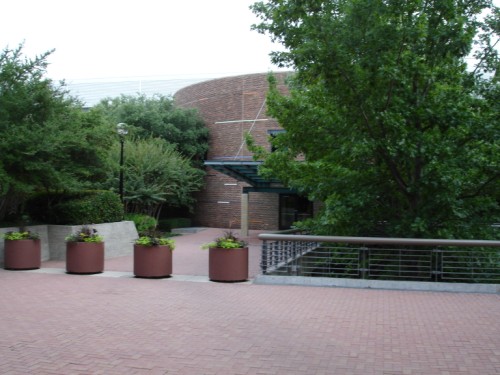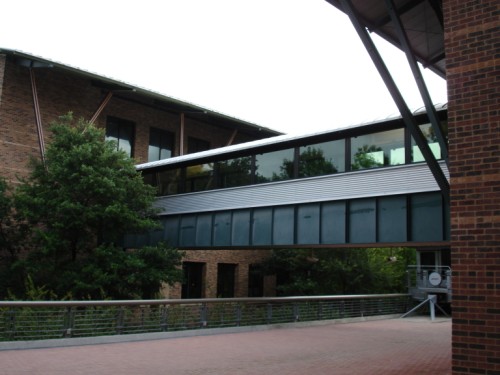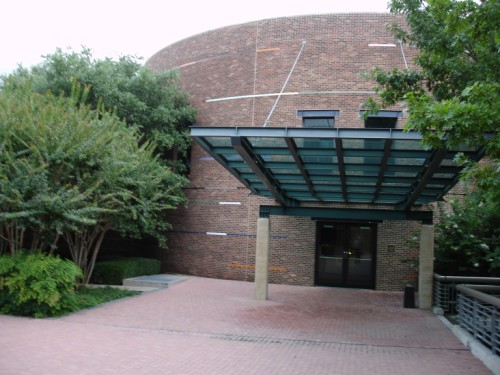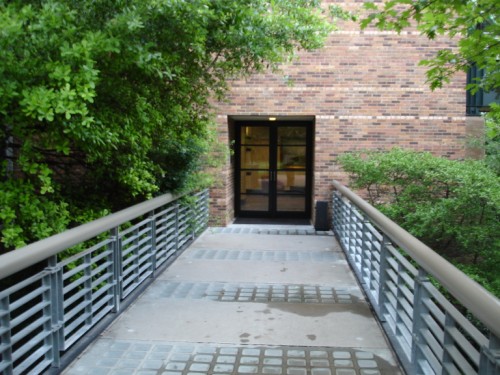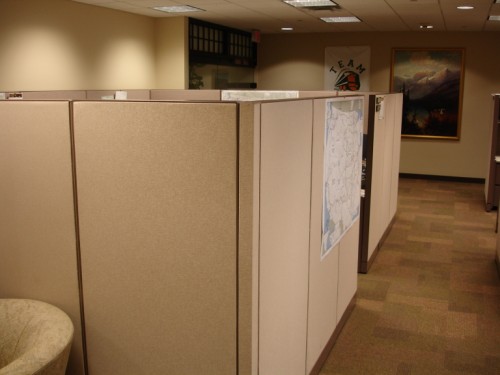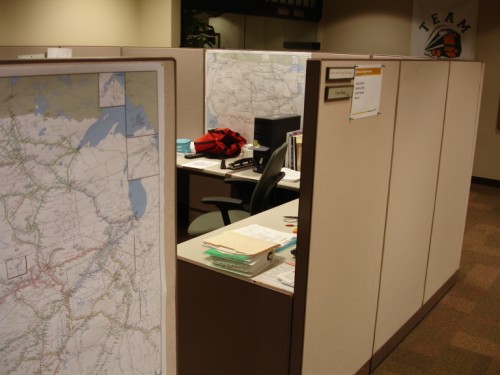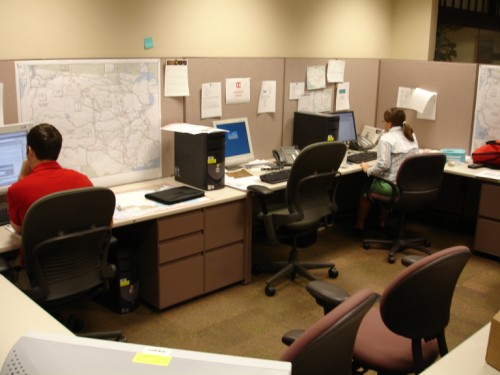 I sit right between Jacob (junior at Texas A&M) and Sarah (junior at Texas Tech).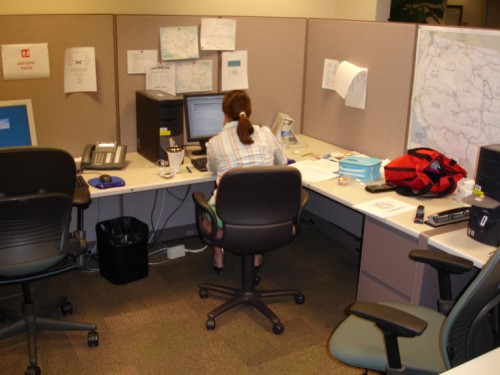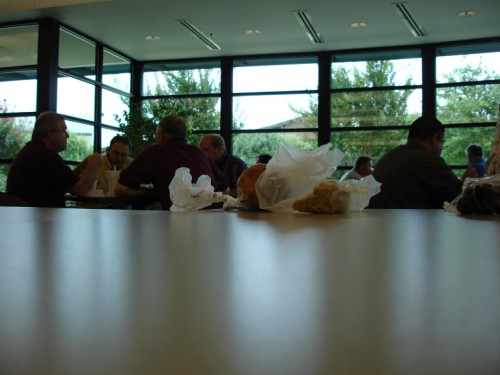 Sodexho calls this the "Smoke House Club." It was pretty good.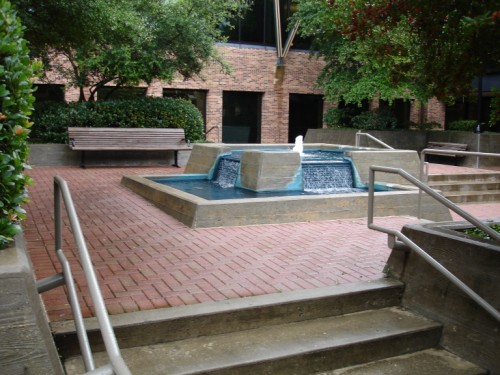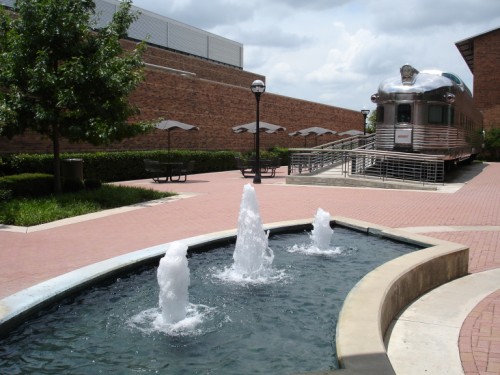 We have pretty cool courtyards with rail cars, fountains, landscaping, the works!
Sorry guys, no pictures of my messy bedroom.
10 responses to "Bring Your Audience to Work Day"