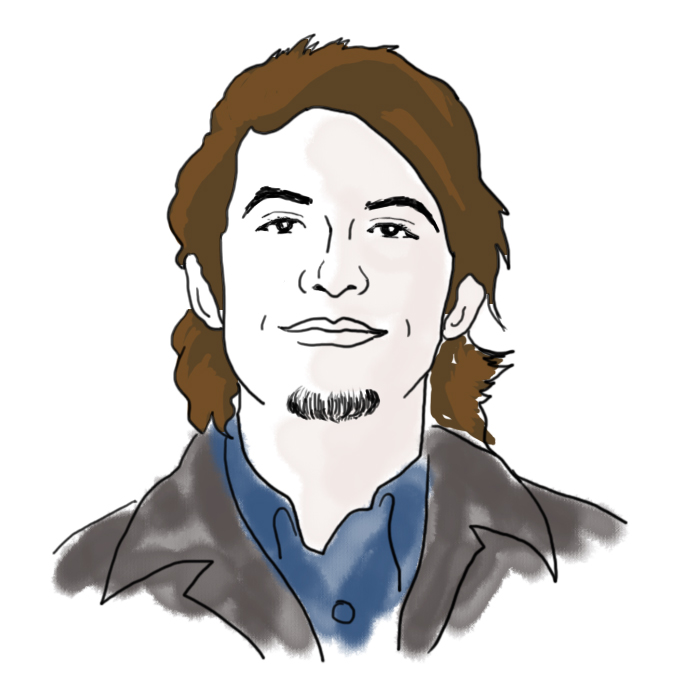 I moved off campus last year and rented a house with some friends who were graduating. It's been a good experience. Here are my views on off-campus living...
Hello, gentle readers! For those of you who don't know me, I've been here all along — I just had a busy fall semester and decided to take a break from blogging. I'm here now to talk about one of the big changes I've faced since the summer ended: living off campus. I lived in the East Campus dorm during my freshman and sophomore years, but when some friends were graduating (and thus, had to move out), I realized I didn't want to lose that part of my community I most enjoyed. Of course, since MIT guarantees on-campus housing to undergrads for eight semesters, I was under no obligation to leave my dorm. But when my friends started looking at houses and apartments in Boston, the wheels starting turning in my head, and I joined the search.
As you may know, virtually all MIT freshmen are required to live in on-campus dormitories, even though they can technically join MIT-recognized fraternities, sororities, or independent living groups (FSILGs) during their first year. (Some freshmen keep paying for their dorm room while unofficially living elsewhere, thereby satisfying MIT's housing requirement, but I don't think it's especially common or encouraged.) When freshmen become sophomores, a significant percentage ends up moving into FSILGs, with nearly all of the remaining students remaining on campus in dorms. Unlike most other universities, it's rare for students to move off campus and seek their own housing. MIT's housing options provide cost-effective, convenient boarding with a strong sense of community, such that people stay in the same building, or even the same room, for nearly all of their time as an undergraduate. Seniors and freshmen often share the same space, and there are no "freshmen-only" dorms. Plus, housing in Boston and Cambridge is very expensive, with studio apartment rates near MIT in the neighborhood of $1500/month. Some folks have their dorm expenses covered by financial aid, as well.
It is true that most FSILGs are, in fact, off campus, so their residents get the feeling of being away from school at night and on weekends. However, I argue that it's still a long shot from really living on your own. MIT has a frequent shuttle (called the SafeRide) that goes to nearly all of these houses, connecting them with each other and with MIT. And instead of having your own place, or sharing it with only a couple other people, you have 20 or 30 housemates. Granted, they're usually pretty tight-knit, but it's still very much a shared living situation. Each individual in a dorm or FSILG has far less control over who comes to visit, spends time hanging out, and even who ends up deciding to move in. Messes are often made between the times janitors come to clean, and it's not always easy to determine who made them. And, face it – in any living arrangement with 30 people (even a floor of a dorm), consensus is not easy. I think living in the dorm fostered a certain sense of anonymity and lack of accountability over shared space, such that folks might not pick up after themselves or be as tidy as they might with their parents watching over them. If they know a custodian will clean something up the next morning, they are less inclined to take care of it.
That said, the MIT dorms, houses and living groups are very much the right solution for most people. They allow students to focus primarily on their academic lives by handling many of the mundane details of building management and maintenance to which one would otherwise attend. I stumbled upon the opportunity to try something different, and it's worked very well for me. I wanted to choose who I'd be living with, I wanted a place I could have a bigger stake in calling "mine," and I think most of all, I just wanted a change of pace. Living on campus is incredibly convenient, but I sometimes found myself really wanting to put the title of "student" aside for a moment or two. I didn't always want to look out my window and see academic buildings — I wanted something that felt more like what I'd be dealing with once I graduate, on a residential street with neighbors who weren't all my age. I wanted a little bit less energy at night, a place where I could unwind and enjoy my own brand of the MIT ethos on my own terms.
I didn't want to move too far away, because it would be too hard to get to those 9am classes, so we mainly looked at places that were easily accessible by bus or subway. I thought I might want to bring my car from home and have it here in Boston, so we also looked for places with parking. (Parking for resident students on campus is something like $700/year, and it's not necessarily in the most convenient lot. Some people try bringing their cars and parking on nearby streets, but it always becomes too much of a hassle, with parking tickets and street cleaning to contend with.) We ended up settling on a charming old house two or three miles from MIT, with nearby bus and subway links… it takes me about 20 minutes to get to campus by bus, or about half that if I decide to drive. The bus literally leaves from the end of my street and goes to Kendall Square, the transportation hub on the east side of campus. We have a backyard, a basement, our own kitchen, hardwood floors, everything… and per person, it's pretty close to what we were paying in the dorm. And our cable internet connection is actually faster than that of many MIT housing options. :) [Some places still have 10Mbit connections!]
Life off campus isn't perfect, but it's a positive change, a step in the right direction, and I definitely made the right decision. I still live with four other people, and while we're all friends, we don't necessarily share the same views on everything. Some of us are very proactive about taking out the trash, and others aren't. Some are vexed by stray recyclables in the kitchen, and others aren't. Some leave dishes in the sink longer than others, and some have personal habits that don't exactly mirror others'. Some are louder than others, and we sometimes have different sleep schedules, which leads to making noise at hours that aren't mutually convenient. But it's all minor stuff. On the whole, we get along well, we share a lot of the same interests, and we all pay the rent when it needs to be paid. Most importantly, we all trust and look out for each other! :)
Yeah, I sometimes miss the bus and have to wait another twenty minutes on the sidewalk. Yeah, I'll occasionally forget something at home and not be able to retrieve it easily. And it was a lot more convenient to just throw my garbage down a trash chute, instead of having to worry about trash bags and cans and carts and them being impossible to dig out from feet of snow in the backyard. Did I mention that shoveling snow is a pain? Being able to have my car entirely outweighs those drawbacks, though. I look at the city so much differently than I did when I was bound to public transit — and I'm a huge mass transit advocate, too! I know that MIT's official position is that cars are not a good idea to bring to campus, and I tend to agree (given the lack of space and general driving mayhem in Boston), but don't entirely discount the thought. I think MIT won't give parking permits to freshmen, but perhaps other arrangements could be made if you had your heart set on it. And while there's always Zipcar, you have to be 21+. Just FYI, MIT subsidizes public transit passes by up to 50%. An unlimited one-month pass for all Boston-area buses and subways will only set you back $29.50, instead of the list price of $59.
I think I'll close this entry by saying that living off campus has made me a more responsible person. It actually takes some advance planning to go to class, so I make a point to be up earlier each day and create a schedule. I started using Google Calendar, and I love it. Plus, when I lived in the dorm, I'd go back during breaks between classes and kill the time socializing and hanging out with friends. Now, it's not worth going home if I have only an hour or two to spare in the middle of the day, so I head to a library or coffee shop and catch up on work. You'd be surprised how much time during the day I used to waste! I've become a better student, a better employee, and a better citizen.
What am I hoping to impart with this message? Live in a dorm your first year, see what you think about living on campus, check out all of the other dorms and FSILGs, and make an informed decision about where you want to be. If nothing really strikes your fancy, consider rounding up some friends and getting your own place. You just might find that it will help you in ways you could never have expected. :)
22 responses to "Living Off Campus"