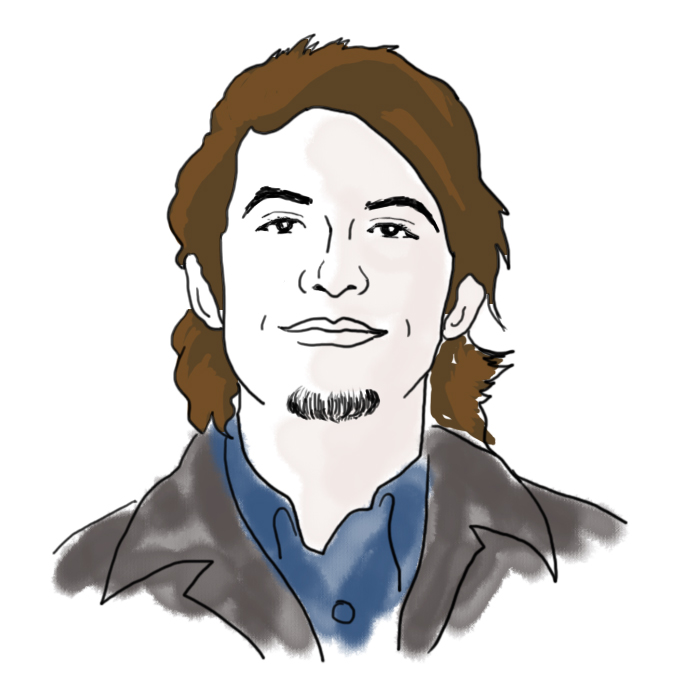 I'm taking an awesome grad class that includes spring break in Paris. (Yeah, they're paying.)
One of my five classes this term is sponsored by RATP, the metropolitan transit authority of Paris. It's a graduate design workshop in the School of Architecture and Planning's Mobile Experience lab, and I might turn it into a for-credit UROP as well.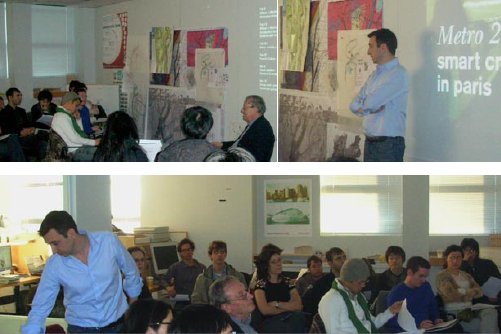 RATP has asked us to consider new uses and features for the Paris metro (subway) system — ways to make it not just a simple means of transport, but an integral part of community and leisure. Everything's becoming automated — ticket sales, even the operation of the trains — and new space is opening up where those tasks were previously performed manually. What can be done with a ticket booth now that people buy from machines? Who is taking the metro, what kinds of things appeal to them, and how do they interact with their fellow passengers and the surroundings? Plus, once staff members are no longer needed for newly automated tasks, how can they be put to use in new and innovative ways?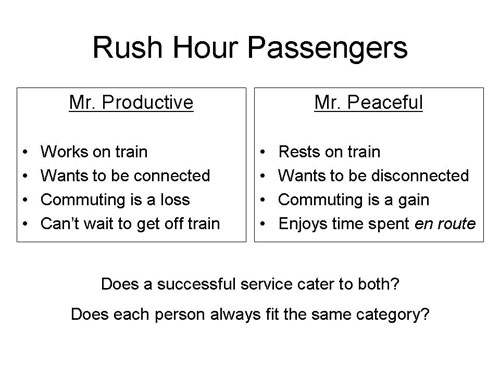 Yeah, that was an intro slide I put together…
Anyway, once we identify potential new services and prepare our recommendations, the authority's research and development staff will be hosting us in Paris. The trip will allow us to validate what we've found and also do some on-site research, exploring the metro and its integration into Parisian life.
RATP is known for experimenting with new and innovative concepts, including a "faster" moving sidewalk (no joke…):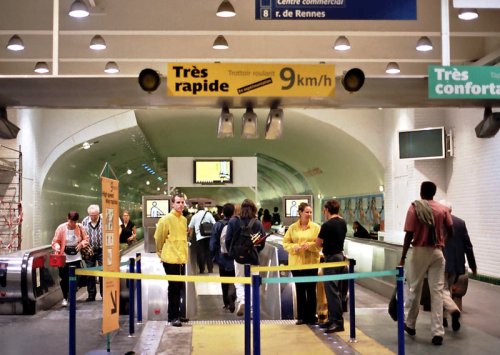 This thing is called the TRR, or trottoir roulant rapide, and is being tested at Paris' Gare Montparnasse as a possible time saver in that long tunnel. Apparently you stand on a slower portion for a few seconds, keep your feet straight, and it glides you onto the fast section so you don't fall. Wikipedia says, "At first it operated at 12km/h but too many people were falling over so the speed was reduced to 9km/h. It has been estimated that commuters using a walkway such as this twice a day would save 11.5 hours a year."
11.5 hours a year saved? But what happens when you get to the end of the trottoir and have to wait a minute for your train, or for escalator congestion? Well, I'm sure they'll figure it out! (or maybe I should include that in my notes… hmm…)
20 responses to "Rethinking the Paris Metro"