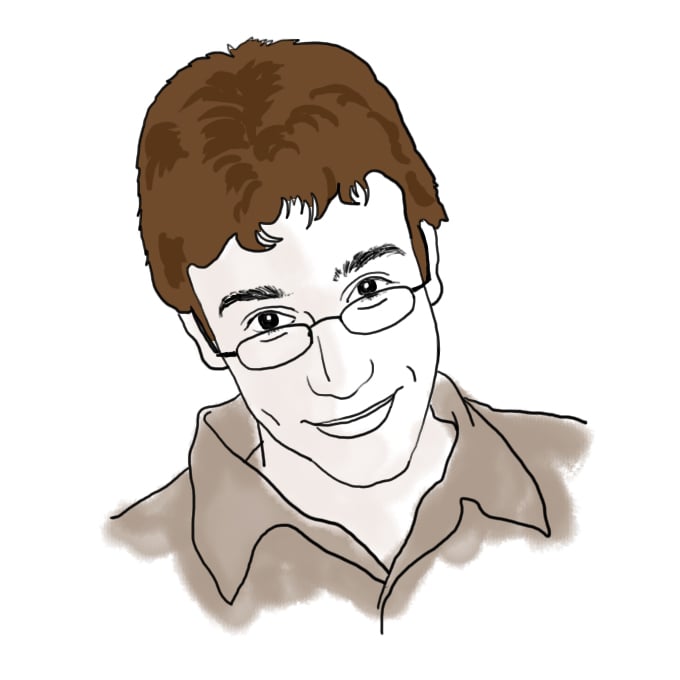 A blog entry about band and quiz bowl, to prove that I'm still hip.
DID YOU KNOW? Beethoven wrote only one opera and it was called Fidelio.
Tonight we had the Burton-Conner Trivia Competition. Prior to the competition, I sent an e-mail to my floor telling them to keep three things in mind.
1. The third-largest city in Ireland is called "Limerick"
2. Beethoven wrote only one opera and it was called "Fidelio."
3. The first message ever sent by telegraph was "What hath God wrought?"
The second one came up in the lightning round.
Do you do quiz bowl? You should know these things!
One of the questions was "What is the more common name for lateral epicondylitis?" I won the "funniest answer" prize (a free entree and drink at California Pizza Kitchen) for guessing "leprosy." I don't know, I thought it was a pretty reasonable answer.
I know I promised an entry on a portrait of my UROP as a young man, but I got so involved writing the stream-of-consciousness prose and doing chemical kinetics homework that it will have to wait until oh, let's say Thursday.
No time… you know what that means? PICTURE ENTRY!
Presenting… The World-Famous, Nationally Renowned, Often Copied But Never Cloned, Unforgettable (No Matter How Hard You Try), Super Phat, Super Fly, One and Only, MIT Marching Band.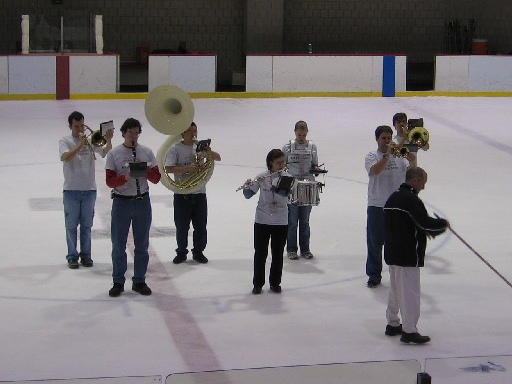 This picture needs no caption.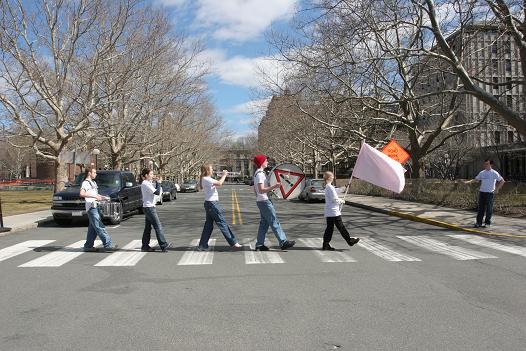 We tried this one at 77 Mass Ave, but were unsucessful and almost died in Boston traffic. Note the lack of a shoe on Kim '09. Kim is dead.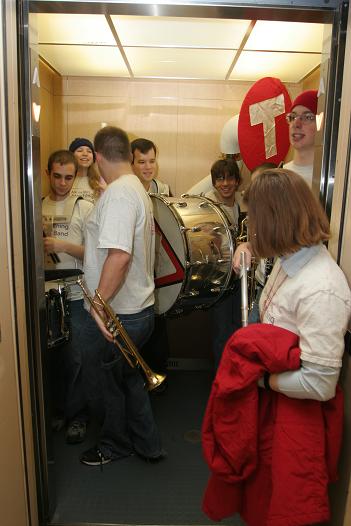 Another one of our many traditions is to cram the entire band into an elevator. However, it's one we'd gladly forgo if it meant we could get more than a dozen members in the band!
This was the first day I had ever played tuba. I figured out that you can just not press down any valves and just do alternating Bb, F for most march songs.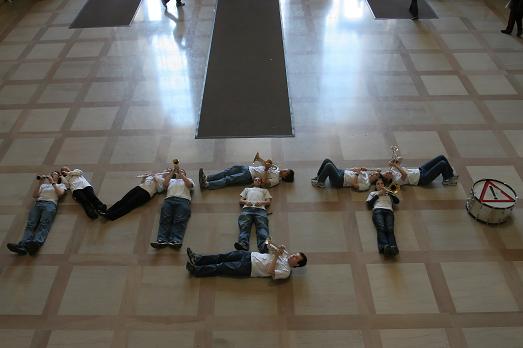 Sometimes we are a laying band, too. We are that talented. Actually, sitting here, looking up at the skylight with the bright March sky shining through it, we played the absolutely most transcendent rendition of "We Are The Engineers" I have ever heard–I wish you were there to hear it.
But maybe you can come on our Marching Tour of Campus during CPW.
Tennis elbow.
12 responses to "All my pasts and futures"