It's been business as usual for me here at MIT, following the routine of classes, work, and free time. We got a four-day weekend for Columbus Day, and I took full advantage, with an overnight train trip along West Virginia's scenic New River. And now it's starting to get cold here in Cambridge, which means snow isn't too far ahead. Since there isn't anything especially noteworthy going on right now, let's just have a look at what's on my camera.
I stepped out of my room the other day and had to traverse a couple of construction projects in front of my door, which happens fairly often. We try not to walk barefoot on the splinters and shards, but it is occasionally a problem.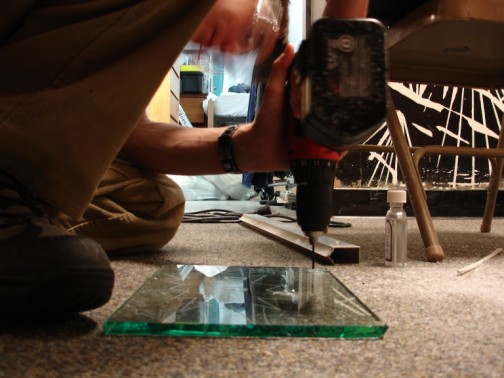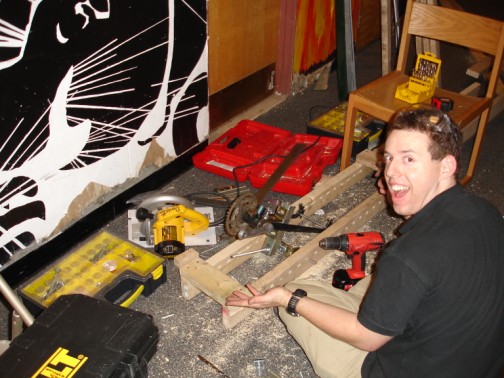 One guy is drilling holes in a glass sign he made (piece of glass cut and etched with some waterjet machine at the Media Lab), and the other is building a tricycle thing (allowing for different levels of recline) for a Mechanical Engineering class.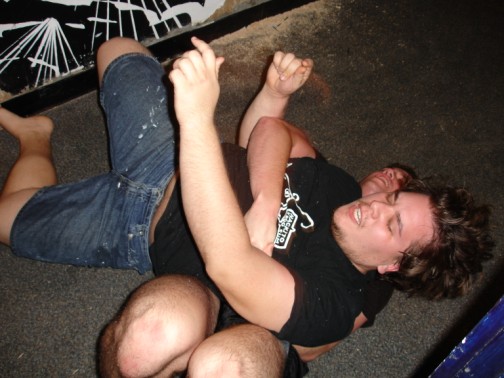 This is what happens when you don't clean up all of the wood shavings.
Every Friday at East Campus, one of the ten floors hosts a food event in the dorm's Talbot Lounge. They're called FACs, for Friday Afternoon Clubs. Last Friday was Tetazoo's turn – the Zombie FAC, complete with livers, tongues, hearts, and rice cakes that looked like eyeballs.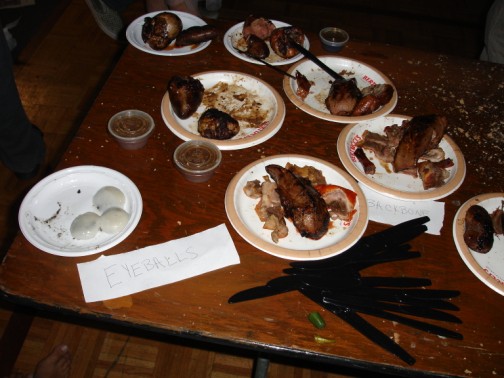 Some of the more obscure organs on offer didn't prove too popular, unfortunately. A revolting movie was also played on the big screen, but screen shots from that aren't fit for print. ;)
Last weekend, we had an impromptu steel "ring" rolling competition among a few hall members, complete with improvised ramp assembly. The thing was small but heavy and had a tendency to bounce and hit things, leaving dents and injuring toes.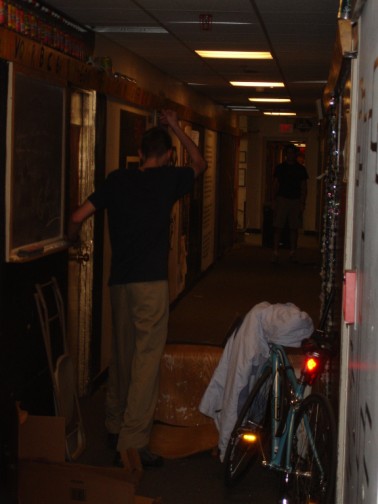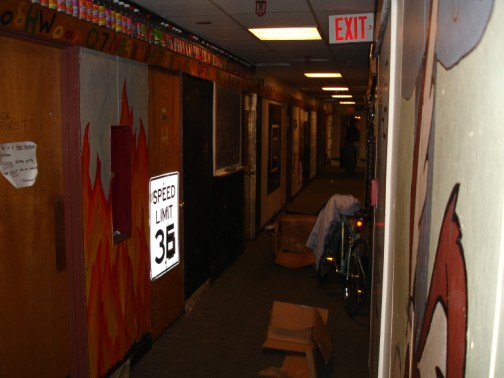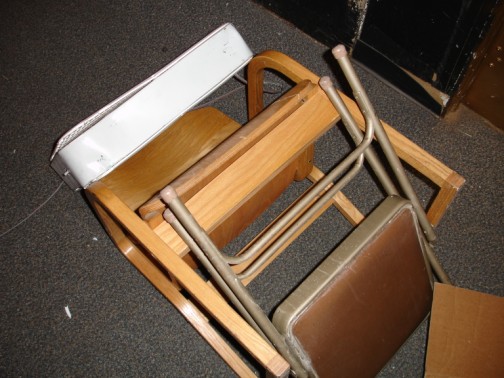 One response to "Business As Usual"