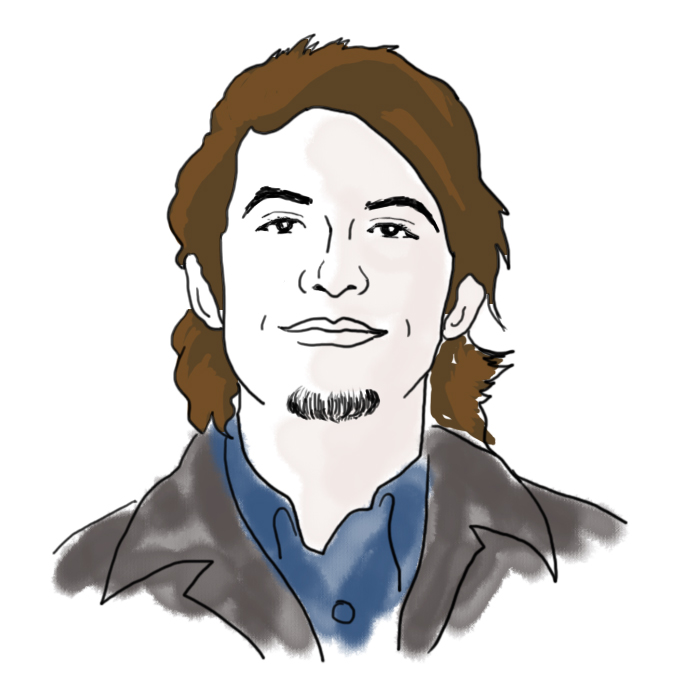 During an overnight stay in Milan, I traversed several generations to explore musical history in my family.
Half of my family hails from Northern Italy; specifically, the Veneto and Emilia-Romagna regions. Interestingly enough, a deep foundation in music lies among these members of the family. My grandfather played the accordion, my uncle plays the clarinet, my first cousin plays the piano (he can be heard on tracks of Beck's Odelay album). And during the late 1800s, Arrigo Boito, my great-great uncle, was involved heavily in opera.
During my overnight stay in Milan, I travelled the roads of time to meet him at "Casa Verdi," a resting home for retired musicians built by one of Arrigo's best friends, the well-known composer Giuseppe Verdi.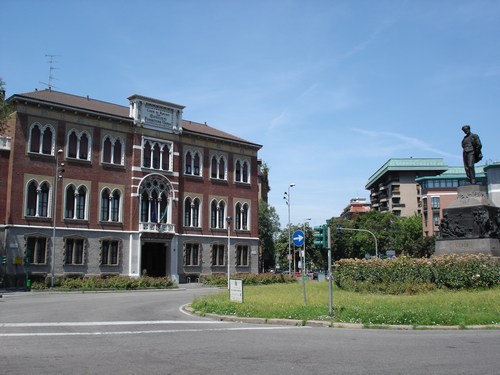 Casa Verdi, known by its full name Casa di Riposo per Musicisti Fondazione Giuseppe Verdi, was established at the turn of the century to provide a residential congregation place for poor singers and musicians in Milan. Camillo Boito, Arrigo's brother, was the building's architect as well as a long-time architecture professor at Milan's Brera Fine Arts Academy.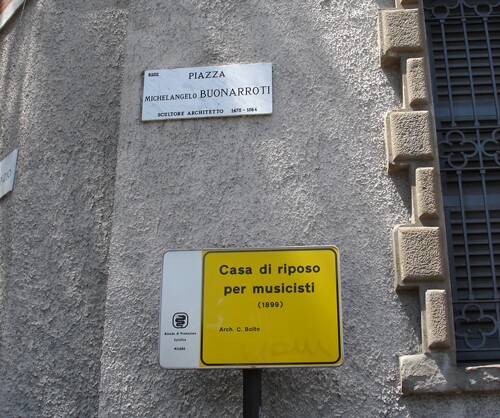 Arrigo himself was an opera composer, his most famous work being Mefistofele, based on Johann Wolfgang von Goethe's version of the German Faust legend. In addition, Arrigo was a gifted writer and poet: he wrote the libretti for Verdi's Otello and Falstaff operas, as well as for Amilcare Ponchielli's La Gioconda. In his later years, Arrigo served as director of the Parma Conservatory.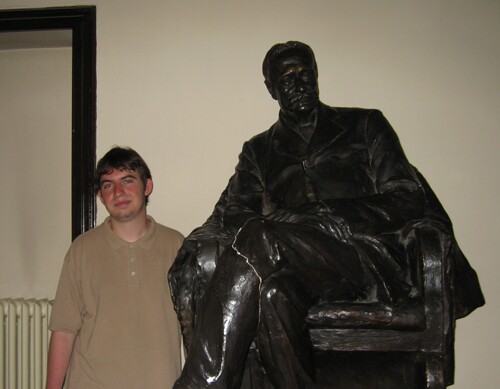 Me and a large likeness of Arrigo (to give you an idea, I'm 6'3″)
I met with Stefania, a Casa Verdi resident, who took me inside for a special tour. I'll show you a couple highlights, as well as some of Milan, in this entry.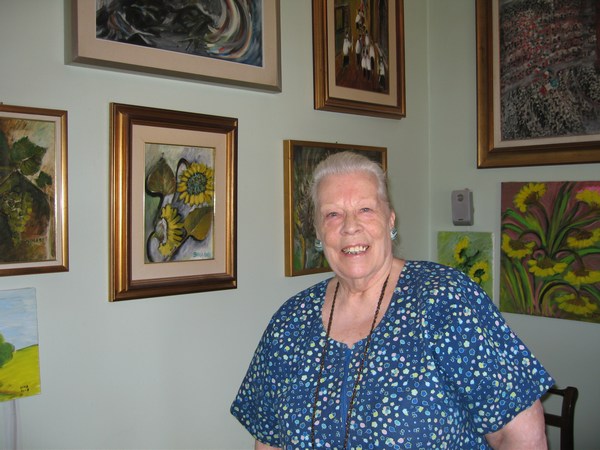 That's her personal artwork…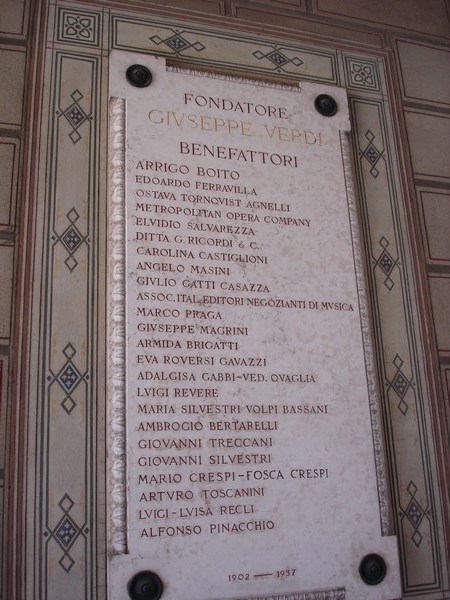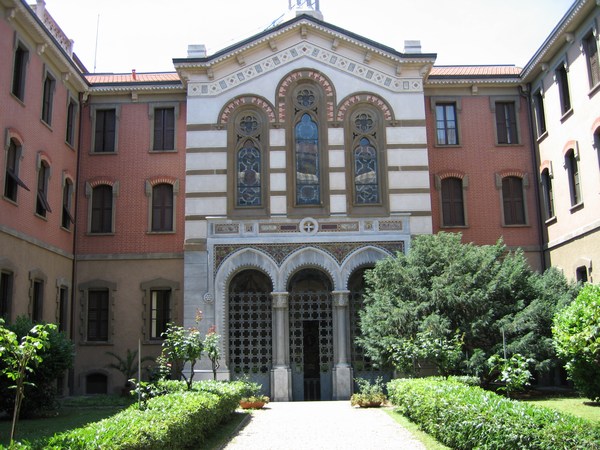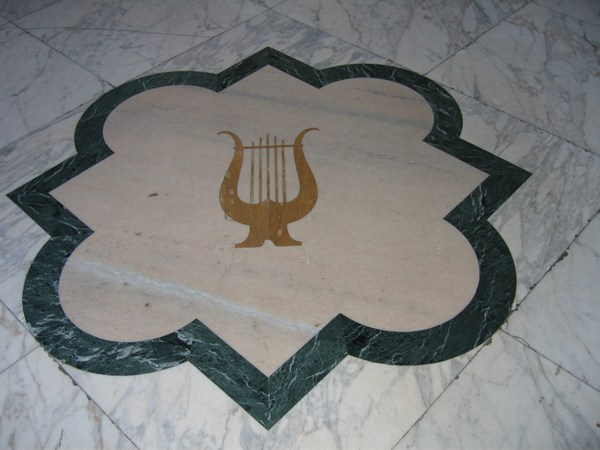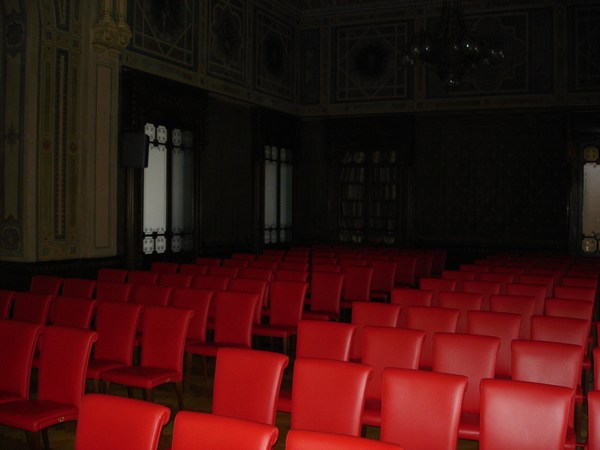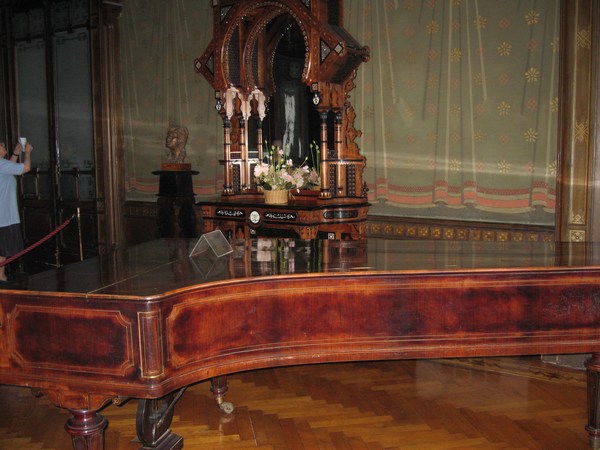 I regret not having more pictures of the interior — it was truly a special place. :-(
Here are some sights around Milan…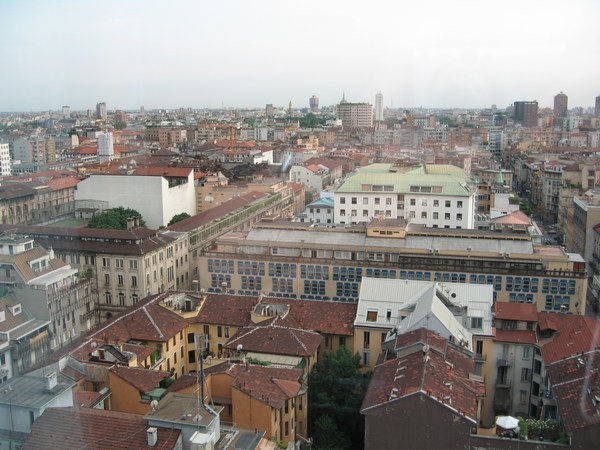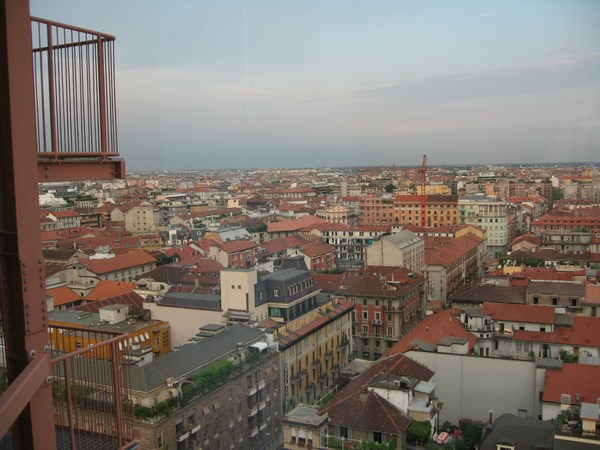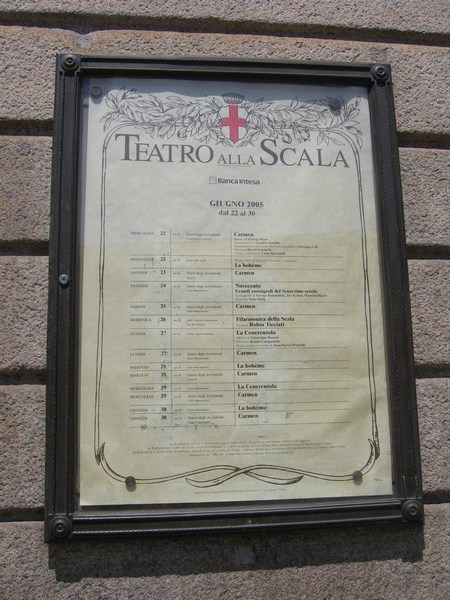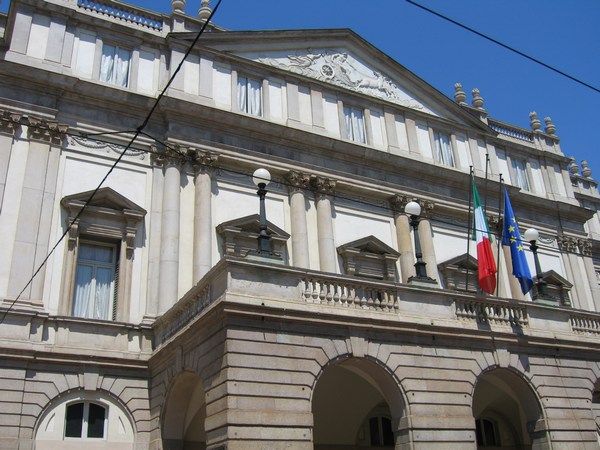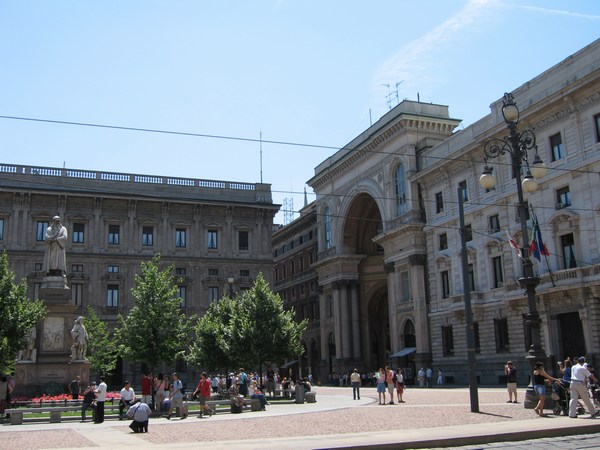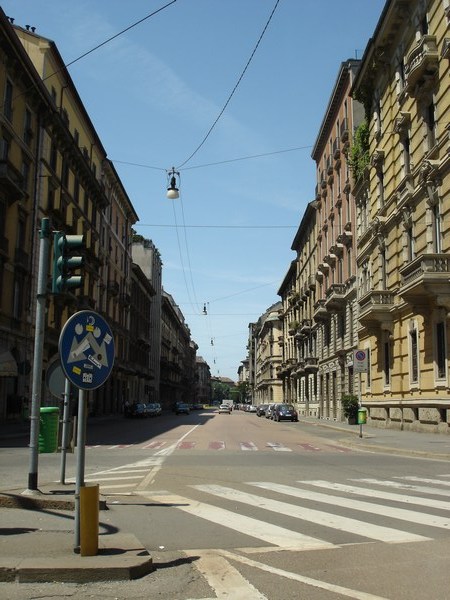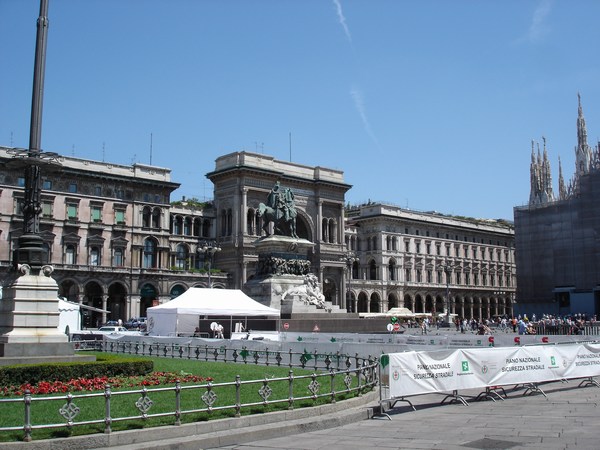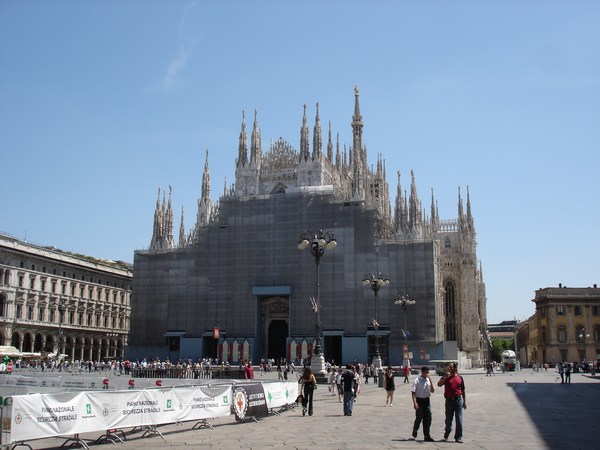 It seemed like every building in Italy worth photographing was undergoing restoration ;-)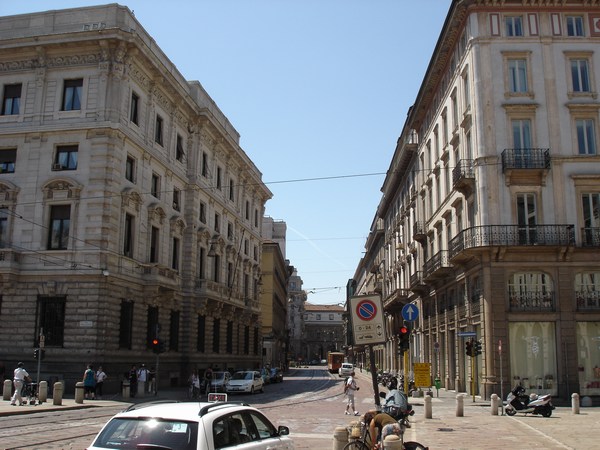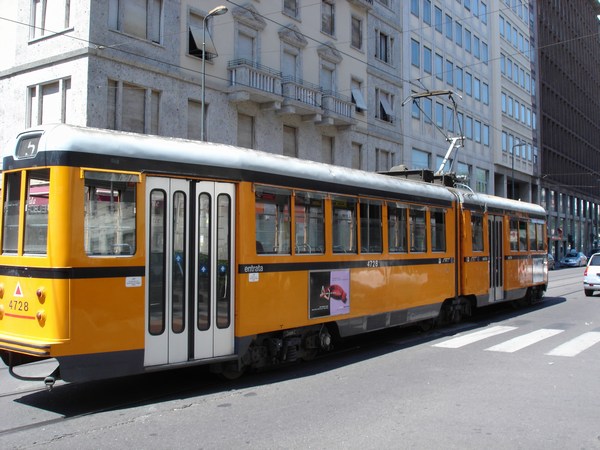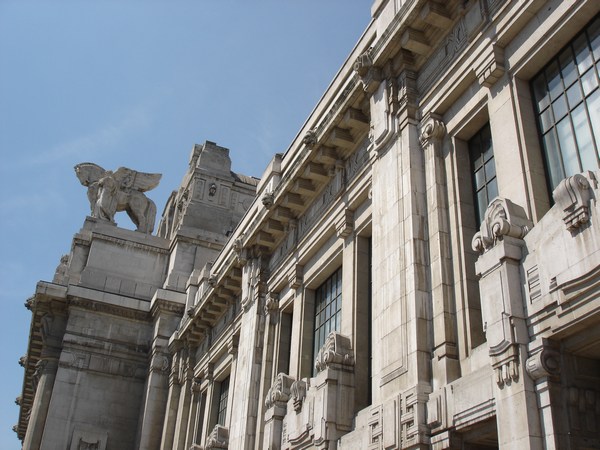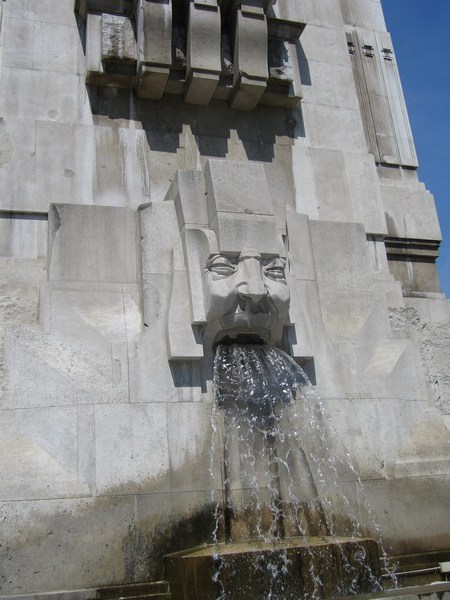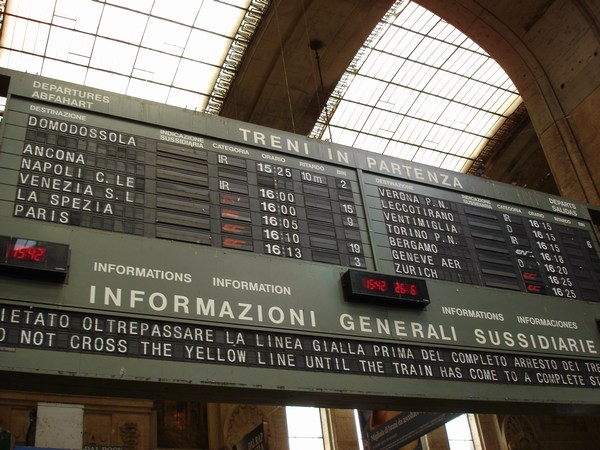 Ride the gondolas and water taxis of Venice in next week's initial entry! :-)
(As I'm leaving for MIT on Saturday the 27th, I'll be accelerating the rest of my photo journal entries to make way for my arrival on campus.)
6 responses to "Chasing Roots, Part One"