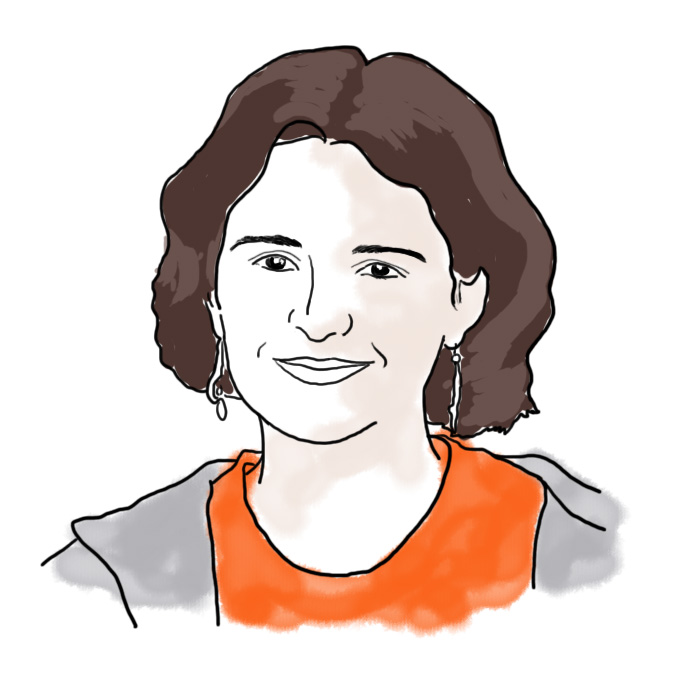 College students do eat real food!

by Laura N. '09
...sometimes. I now present: the culinary adventures of Laura and April.
I may not have alluded to this before, but my roommate, April, is really domestic. The other day, our GRT, Chris, took her to Target. When she got back, she showed off the things she bought. "Look, I finally found a table cloth! And salt and pepper shakers!" Meanwhile, I was putting some Chef Boyardee in a pot for lunch.
That's not to say that I mind. Today, for example, April's domestic abilities benefited me directly. Her boyfriend, Chris, just flew in to visit, so she cooked a real meal for him: steak and potatoes. For serious. It blows my mind. So anyway, after having another bowl of Chef Boyardee for lunch today, I thought it would be a good time to finally try some real cooking. April's food was real. Mine came out of a box: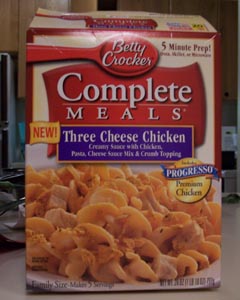 This neat little all-in-one box has enough food for 5 people, and I am not 5 people, so somewhere along the way April and I decided to pool our resources and invite Meara '09 (pronounced Mara) from across the hall over for dinner.
April put out the place settings, table cloth and all. We had steak, gravy, potatoes, salad, and my chicken and pasta dish.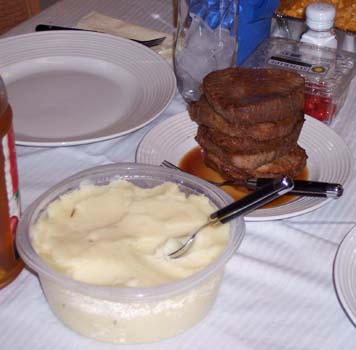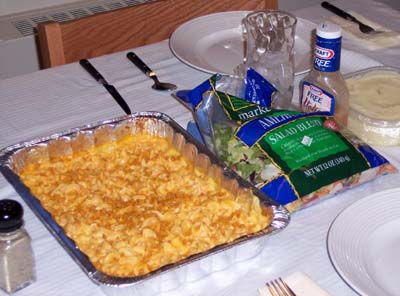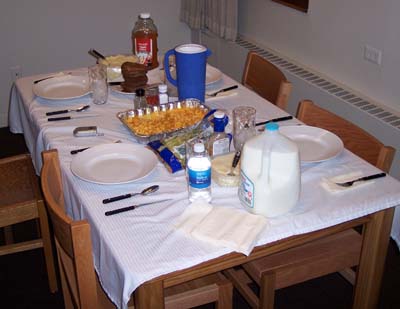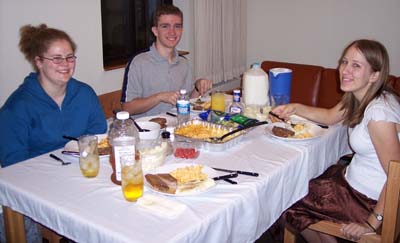 (From left to right that's Meara, Chris, and April.)
Meara was so excited to find out that I hahd apple juice. So that's what she and I drank with dinner. (Meara and her roommate Adelaide cook for themselves a lot. I'm surrounded by domestic freshman girls over on this side of the floor…)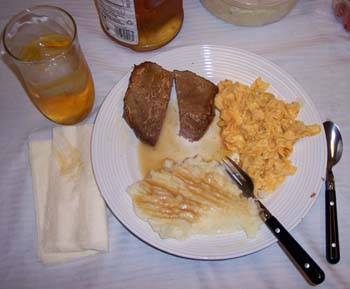 It was nicer than most meals from home! (Oops, my mom reads this. Hi Mom! *grin*)
It turns out that April is a really good cook- her steak was delicious. I was just happy I didn't manage to screw up the 5-minute preparation-Betty-Crocker-meal-in-a-box. (It was only $3 at Star Market! And it feeds 5 people! Why would you ever eat in a dining hall? I mean really.)
And…we even had desert!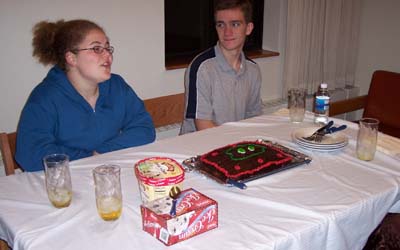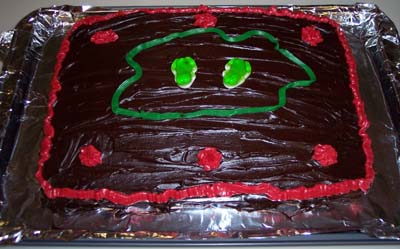 April baked a
marble
cake. I'm so serious. I have no words for this.
It was a cute little freshman bonding experience. And it was nice to have real food for once. Chef Boyardee, while delicious and oh-so-inexpensive, can only get you so far.
5 responses to "College students do eat real food!"