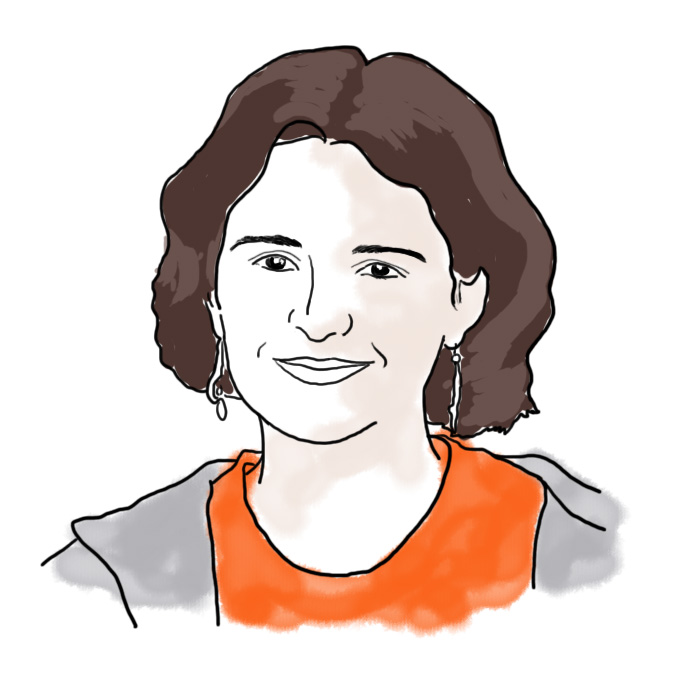 Yikes! It's been a month since I last wrote to you guys. In the intervening time...
Yikes! It's been a month since I last wrote to you guys. In the intervening time, I have accumulated like 5 entries worth of photos and stories- which will be coming soon, I promise. But it's silly to plow ahead with that when there are more pressing issues at hand- like the fact that decisions were just recently released.
First of all, congratulations to all of you who were admitted! I remember getting my decision- the old fashioned way, like a letter showed up in my actual mailbox outside my house, if you can imagine- and how freaking awesome it was. Seriously guys, go celebrate, get that energy out. You deserve it. =)
For waitlisted applicants, I know how frustrating that can be. (Funny story- NJ has about 5 or 6 summer programs called the "Governor's Schools," and there's one for each of a variety of different subjects. Because of the small size of my school, we were only allowed to send one applicant to each of the programs. My high school puts out a newsletter to the parents with all kinds of information about recent accomplishments by the students, and they had this section saying "Congratulations to our Governor's School Applicants! We had a great success rate this year: Jane Doe: accepted at the School of Science, John Smith: accepted at the School of Engineering, Someone Else: accepted at the School of International Studies, That OtherOne: accepted at the School of Math, and Laura Nicholson: waitlisted at the School of Public Policy." I was like "wow, thanks guys, for announcing to the entire student body AND THEIR PARENTS that I was the only one not accepted." I was later rejected from the waitlist, and then called at home three days after the program started because someone dropped out unexpectedly. See? Happy ending!) Anyway, the best advice I have for you is to get really excited about your other options (because really, college is exciting no matter where you go) and to keep your eye on Matt's and Ben's blog for more info about the process from this point.
For those of you who were rejected, I don't want to preach at you. I don't want to give some whole speech about how it's not so bad getting rejected from your first choice school, because how the hell should I know? I got in to my first choice school, and I'd be a huge, hypocritical, condescending jerk if I were to tell you about how it's probably all for the best this way. That said, please try to keep in mind the excellent advice that has been popping up on these blogs. There have been some remarkable, mature, sincere comments from students who have managed to keep their perspective as well as their sanity depite their disappointments. Be inspired by them- getting into MIT (or not getting in) is not the defining moment of your life. You're only 18 years old, I certainly hope this isn't the most important thing to ever happen to you. Trust me, as someone who is only 2 years removed from the time I opened my big envelope, there are many moments I cherish far more than that one.
That said, I know you guys are really disappointed, and you have a right to be. Sometime life really sucks. So take a few days to sit on your couch eating ice cream straight out of the carton watching cheesy movies. (I was going to suggest chick flicks, but I suppose not many guys would relate to that, and as for me, I always watch horror movies when I'm having a bad day. They cheer me right up. No, I'm actually serious.) Then get back out there and get excited about all of the awesome things that are ahead of you. I know, easier said than done.
Just like last year, I've been really impressed with the level of maturity you have all managed to bring to the table despite your disappointment and frustration. Of course, there are always a few people who aren't able to pull that off, and I'll refrain from commenting on them. However, there was one comment I noticed which I feel really needs a response.
Rejectee said: Yeah… Whatever. My credentials exceeded MIT's average admissions statistics, and I got rejected. I guess its because my Dad's not a billionaire or a rich aristocrat. If I learned anything, its that things are not what they seem, and you will be judged not by your merit, but by your background and ability to pay (why else would I get bullied in to sending in my parents tax forms). To sum it up, don't be too hard on yourselves. Chances are, you have what it takes, but just aren't a part of the establishment. To get in, you must either be the next Newton, or filthy rich. Good luck to all of you who did not get accepted, and remember, MIT isn't the sole shining pillar of education it implies it is. Just another rich geek school.
Rejectee: I know you're disappointed, but please know that the assumptions and conclusions you jumped to in this comment are completely, absolutely, 100% FALSE. I honestly can't off the top of my head think of a single person that I know here who I would categorize as "filthy rich." And I would know- unfortunately, in high school I could rattle off a long list that fit that description. I went to a magnet high school which admitted students based on "merit," but unlike MIT they didn't do context- so my class was mostly filled with the richest kids whose professional parents lived in the nicest towns with best schools and who knew how to prepare their children for high school applications, nevermind college. I'm happy to report that MIT is nothing like that. Some of my closest friends are first generation citizens whose parents came to this country with next to nothing. Some of the brightest kids I know here are from the MiddleofNowhere, USA and had never heard of the science olympiads.
And here is an important fact that I feel the need to clarify: MIT Admissions is 100% need-blind. This means that your application is considered without any information about your financial situation- so that your ability to pay for college in no way affects your admission decision. (Although, just to be clear, while I am not sure if this applies to international applicants, it certainly applies to domestic applicants.) We're grateful to have a lot of successful alumni who donate money to help current students afford the privelege of going here. There are some fascinating statistics on the Financial Aid website, and one of the most impressive is this:
58% of MIT undergraduates are awarded a need-based MIT scholarship that doesn't have to be repaid, and the average award is $23,300. Seriously, that's a lot of financial aid. I know several people from less advantaged backgrounds whose financial aid package is so good, they are paying next to nothing to go here.
That's not to say that everyone gets a lot of financial aid, or that there are no rich kids at MIT. What I am trying to say is that MIT is all about opportunity- and we're very proud of the fact that admissions is need-blind. The Institute's attitude towards first generation college students, students from less advantaged backgrounds, and the accessibility of education are all very progessive, and we're extremely proud of that.
So please, don't assume otherwise. And if you did, I hope I've managed to convince you that your assumptions were wrong.
Also, to those of you who seem to be utterly convinced that MIT plays some elaborate game with your hopes and dreams to maximize profit or diversity or public opinion and that these blogs are some big sham to make us only look like nice people who care, you're also dead wrong. I'm just an undergrad here- all I do for admissions is take ridiculous pictures of myself and post them on the Internet. It's Matt and Ben and some of the other guest bloggers you might have read about who do all the hard work of deciding which small percentage of the huge number of incredible people get to come here. I know those guys pretty well, and let me tell you- they really, really care. When they say they read your applications with care, they mean it. When they say it breaks their hearts to put your application into the larger pile, they mean it. I had the privelege of sitting with Macgregor (one of the admissions counselors) at the CPW help desk for a few hours last year, and I was honestly blown away about the obvious level of care and concern he had for the students whose applications he had read. I have no idea how, but it's like he remembers every single application he read, cover to cover. Every few minutes a student would come by to introduce themselves and say hi (because he had been in touch with them via email previously and wanted to meet). And as soon as the student walked away, he would turn to me and tell me 3 different awesome things that student had accomplished, or 3 staggering obstacles he or she had overcome, and how thrilled he was that they were able to afford to come here despite their financial situation, etc etc etc. Now if MIT is all about promoting some elitist society of rich kids and admitting an appropriately diverse class, how can you explain that behavior? And if it's all about the appearance of concern, how can you explain the compassion that I saw that admissions counselor express behind closed doors? I know I'm just giving you an anecdote, and I'm sure some of you are closed-minded enough to completely disregard it. But if you're willing to take my word for it, trust me. I know these guys. In real life. They say they care. And they really do. (And if you're one of those who still thinks that I'm saying this just for the sake of appearances, then you need a serious reality check.)
One last thing.
Mandah said:
I don't exactly live in the Philippines. However, my mother and sister were both born in Manila. :)
I am a born and bred Jersey girl. And no, I don't say Joisey. Hahahahaha.
Amen. NO ONE from Jersey calls it that. Ever. (This is actually the very first claim I ever made on this blog.) Go Jersey. =)
On that note, to the admitted students: please, take a minute to leave a note introducing yourselves! That way when I meet you at CPW I can be all "oh yes, Ryan, from Kansas, I remember you!" and make you feel all warm and fuzzy inside (like Ben did to me when I said, "Hi I'm Laura" and he said, "wait, the Laura?" No joke, just ask him) instead of being like "umm…huh?" No, seriously, we love getting to know you guys. I'm totally good friends with blog commentors in the Class of 2010. So don't be shy, introduce yourselves!
89 responses to "Decisions, decisions"