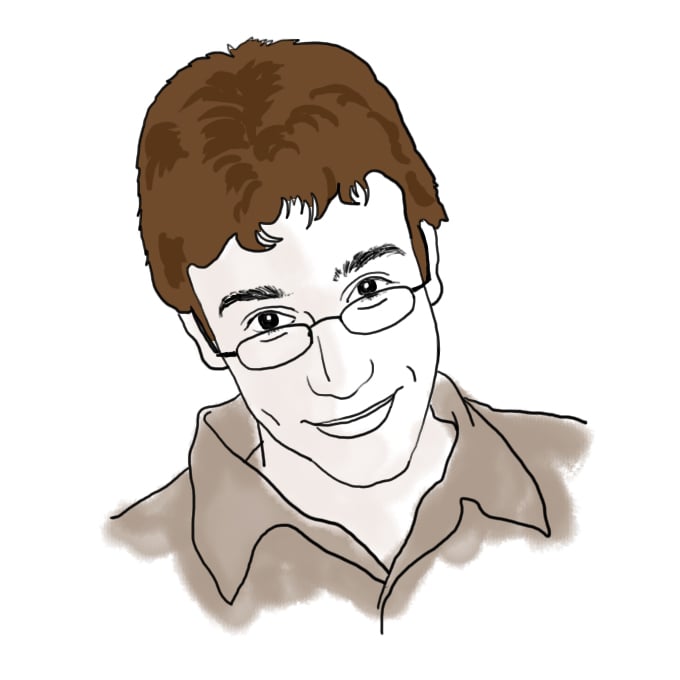 Democrats, Republicans, sportsmanship, books

by Sam M. '07
The unbearable awesomeness of literature at MIT.
DID YOU KNOW? The combined weight of all the termites in the world is 10 times the combined weight of all the humans in the world.
Confused thanks to Ariel '09 for sending me a text message at 2 AM with only that fact.
There exists an old joke about various scientific professions that goes like this:
"An astronomer, a physicist, and a mathematician were on vacation in Scotland. From a train window, they saw a black sheep in the middle of a field. "How interesting", observed the astronomer, "all Scottish sheep are black." To which the physicist replied "No, no! Some Scottish sheep are black!" The mathematician gazed heavenward, then intoned, "In Scotland, there exists at least one field, containing at least one sheep, at least one side of which is black."
So today I came home and started a conversation with Mitra. "Blah blee blah blee blah." I said. "La la la la I'm going to read Interpreter of Maladies and then The Unbearable Lightness of Being." said she. "OH SNAP!" I cried. "I HAVE THAT BOOK OUT FROM THE LIBRARY RIGHT NOW!"
So what can we learn from this experience?
1. There exists at least one library at MIT.
2. There exist at least two books that are elements of this library system.
3. At least two of the books contained in this library are The Unbearable Lightness of Being by Milan Kundera.
4. There exist at least two students at MIT who are not only literate, but also check out works of fiction from libraries.
5. The probability that two bloggers who live next to each other would randomly check out The Unbearable Lightness of Being within four weeks of each other is nonzero.
6. Given the above hypotheses, the probability that two such bloggers would take a stupid picture involving these two library books is 1.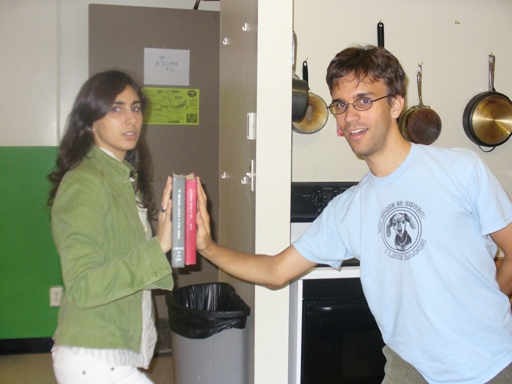 Seriously! People at MIT read books! QED.
11 responses to "Democrats, Republicans, sportsmanship, books"