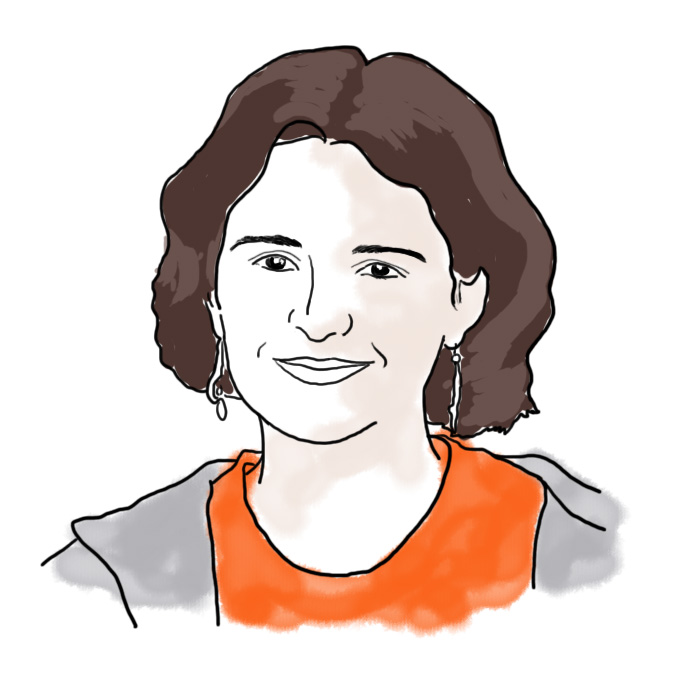 Remember the good old days when you used to play in the sandbox?
At the beginning of the year, Rick '09 and I had a marathon carpentry session. We built a loft for James '11, and a table for each of us. Okay, so the barstools never got made. In fact, the lumber is still stacked in the side hallway of the 23 suite. I'm looking at it right now. Maybe we should get on that.
Anyway, the point of this entry is the tables. I just wanted a small table to put in my room, but Rick decided to go all out, and convinced me to add a compartment to my table, so that you could open the top and store stuff underneath.
Well, Rick's table turned out exactly as he wanted it, but mine turned out huge. By that I mean, we built it to the dimensions that I wanted, but it turned out to be far larger than I really expected it to be, especially when I put it in my room. I tried it out for a few days and decided that I hated it. So I donated it to the floor lounge, where it was quickly claimed by Yuki '11.
My room is beach themed- the walls are blue and yellow (ocean and sand), and the table was painted the same colors. Yuki wanted to know why I was getting rid of the table. He claimed that I should seal the compartment and fill it with sand- or better yet, make it into an aquarium to really complete the theme of the room.
I sort of suspected that this might make a mess. My response was, "If you want to do that in your room, you go right ahead."
Okay, so that's awesome.
But, believe it or not, as Wes '10, James '11, and Dan '11 discovered, making sandfalls, observing different patterns of sand dunes and burying your hands in the sand gets boring after like 20 minutes. We decided we needed more toys.
So we called on Snively, of course.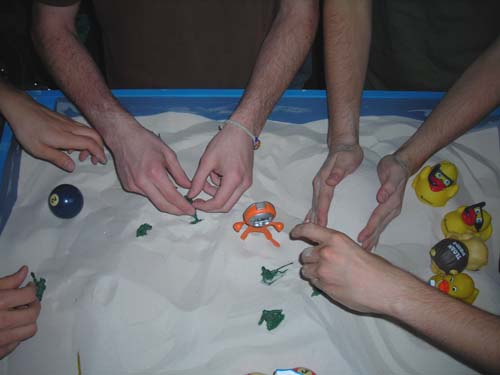 Snively's reinforcements arrive. Yuki's immediate reaction: "Okay, you guys know this totally means Ducks vs. Army Men, right?"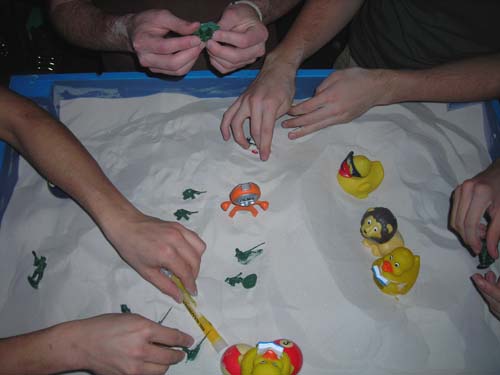 Preparing the troops for battle.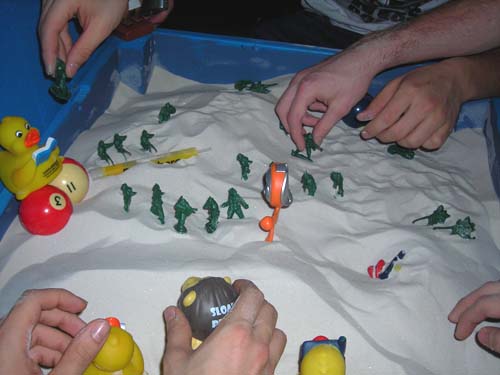 The army men hunker down in a trench (…created by a glowstick).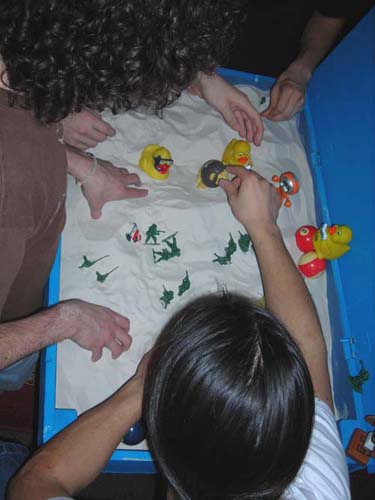 The battle rages on.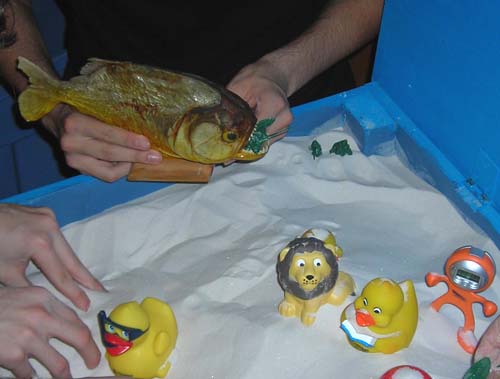 The ducks receive surprise reinforcement from a ferocious piranha.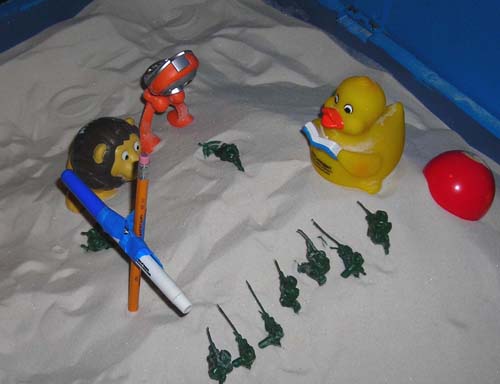 The funeral for the fallen soliders of battle, complete with a "Chaplain" duck (handed out to new students by the chaplain's office in September) and 21 gun salute.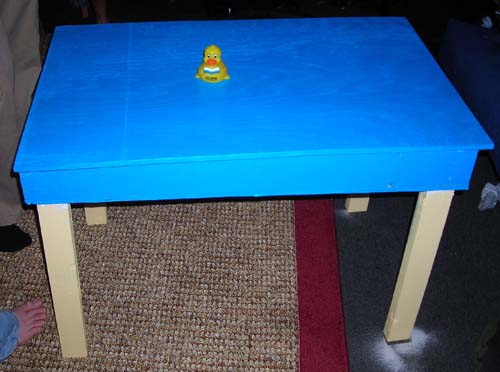 We put the toys away. No one would ever know what lies inside the table. (Except maybe thanks to that leak…)
27 responses to "Ducks vs. Army Men!"