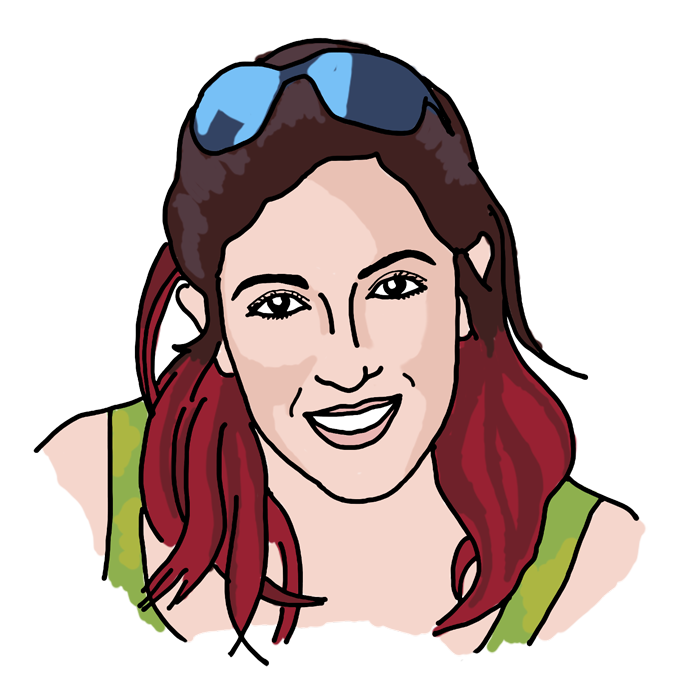 For Those Weeks When You Just Cannot

by Rachel D. '16
We all have those weeks, sometimes you need a break
We all have those weeks. Some sort of tragedy happens – a death in the family, the death of a friend, the sadness of a friend, an angry anonymous email, the hospitalization of a friend or cat – these all are very varied and are of different significance to different people, but when things are already really stressful with classes and problem sets and extracurriculars, the negatives and the tragedies all add up to be, in a way, explosive. You cannot think. You cannot do work. You need help.
This week was a sad week for me. It was a short week, but the longest week I've had at MIT so far.
It started on a Monday night, and it feels like it never ended. I can't say what happened, but it was unfortunate. And no matter how many times you tell yourself that it will all be okay, and no matter how many times you believe it when you tell yourself it will all be okay, it is really hard to actually feel okay.
So I took a break. I only had one recitation and a few other committments for Tuesday, and I threw them all away. I went to a new counselor in the morning who taught me some really great techniques on how to "ground oneself," which is when you sit or stand with both feet on the ground and remind yourself where you are. You remind yourself that you aren't amidst a tragedy, that you are here and now and nothing can hurt you.
Grounding works like this: Put both feet on the ground. Look around. Count the number of "somethings" in the room. My counselor gave the example of white things. We went around and looked at the white things in the blue room and said them out loud slowly but confidently – "Chair. Window. Table. Book. Bag. Flower." Until we were both very calm and aware of our surroundings. You can do this with anything. I like to count. When I'm near flowers or a plant, I like to count the leaves I see. Same with trees. I say "Leaf one. Leaf two. Leaf three." Until I lose count, and if I am still not feeling alright, I start over. It works really well.
After seeing my counselor, I went to my favorite person at Student Support Services in the morning, the fantastic Laura Maxim, and talked to her about life. She was super helpful, and she gave me a game plan.
Eat
Sleep
Cuddle with my Kitten, Rory
Email professors about needed extensions
Meet with her again at our scheduled appointment for the next day
Talk to a professional about what I was feeling
I felt better, although still really awful because it's hard to get your brain together when you're in panic mode.
So I continued on my day. I went home, ate some food, emailed my professors (with the help of my kitten) about meeting with them later that week, and took a nap. I woke up in time to go to MIT Medical, where I saw one of my favorite people at MIT Community Wellness, Kate McCarthy. We talked for a while, and she gave me some really good chocolate. I made hot chocolate at community wellness next to the front desk, and took my chocolate bar and went to mental health and counseling walk-in hours. I know that I can try my best to be strong and resilient to situations, but at times like these I need to know I'm not alone in how I am feeling.
I was scared. This was my second time going to walk-in hours, again after an emergency or panicky situation. I told them my name, and they told me it was going to be a long wait, so I took my normal spot in the little corner with only three seats near the leaves that I like to count, and I sat and dipped my chocolate bar from Kate in my hot chocolate and ate it. Everything was going to be okay.
I met with a counselor. I told her what happened. I told her about grounding, and she told me again about breathing. She told me to eat, and we set another game plan. Eat, Sleep, Student Support Services. I listened.
I went to bed super early, around 6 or 7pm. I woke up the next morning at 7am, for an interview with a really awesome company at 8:45am. I hope it went okay. I think it went really well :) I'm excited about the potential opportunity.
I stopped at Au Bon Pon on the way home to get food so I'd remember to eat. I then went home and put on real clothes (in comparison to the suit I was wearing to my interview), and then went on my way to my meeting with Laura from Student Support Services. On the way, I ran into a friend in distress, who was also on his way to Student Support Services. However, he did not have an appointment with someone, and was really upset when we got there to hear that walk-in hours were over. So I gave him my appointment and sat in with him, gave him some advice, and Laura helped us both. He made another appointment with a Dean, I made another appointment with Laura for the next day.
I spent the day in a haze. Couldn't focus on anything. Got half a problem set done, but couldn't write. I couldn't eat. I spent the night with my friends, them holding me, and me trying to keep myself together. I called my mom, and we talked for a bit. I packed for my weekend trip home. My cousin is getting married! There are positive things going on! I have squishy things and a kitty!
But I was still sad. I learned about mindfulness that night in a class/group thingy. It's about being aware of your presence in an area without distraction and without judgement. There are different aspects to mindfulness, and I got homework to be aware of my usage of those different aspects. So a part of my homework is to cuddle with my kitten. Check.
I went to bed early again.
The next day, it was Thursday, and I woke up for my appointment with Laura at Student Support Services, and we mapped out a game plan. I really like lists.
Problem set for 3.032 (Mechanical Properties of Materials) – Meet with Professor, try to finish that night (Did not finish – will finish by end of weekend)
Internship Paper – Due for Monday for me!
Materials Flow Analysis project for 3.081 (Industrial Ecology of Materials) – try to get done as soon as possible!
Science Journalism Essay – Get done by the next Friday, read the book this weekend
So I had a game plan again. The rest of the day, I met with professors to go over my plans and make sure they were okay with them. They are okay with them, and they are super understanding.
My kitten is trying to attack my jacket and just fell off the couch and went "meeeeeeep!" It was really cute. Don't worry, she's fine! She gets spayed next week!
Back to the terrible week.
I went to work. I work at career services, and everyone there is super awesome and nice and friendly, and I love working there so much! I was going to take off work, but it really does make me feel better. So I went to work, I felt better, and I left early to buy my friend ice cream.
I brought my friend ice cream with some other friends, and then I went home. When I got home, I noticed that I was very dizzy. I went to my friend's room, and I told her that I felt really weird and dizzy and I almost fainted. She asked me if I ate. I said no. She brought me to a giant black sharpie and wrote on my arm "Reminder: EAT." She and my other friends also handed me a lot of food. Now I don't forget.
Friday went very similarly, minus the meeting in the morning with Laura. Lots of organizing, lots of planning. I remembered to eat. I was supposed to go home that day to New York, but changed my train ticket to Saturday so I could spend more time here in Cambridge. It was more important to me to be here an extra day, and people understand.
So here I am, getting ready to board a train back to Long Island where we will drive many hours to Pennsylvania to see my cousin and his fiance get married. It is really exciting, and I am so excited for them, especially since the girl that my cousin Matt is marrying, Kim, is already such a big and important part of our family. I'm excited to see all my cousins and to catch up and celebrate together.
It'll be fun. I'll be worrying – I'm always worrying – but what matters most is that all of my friends and family are right now healthy and going to be okay. We will all be okay. Eventually, everything will be okay.