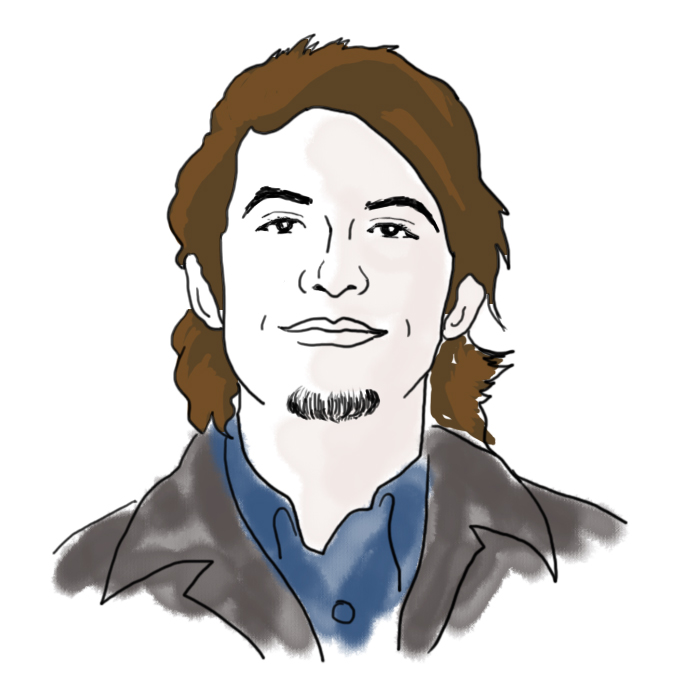 A night on the town with Daniel Barkowitz and his freshman advisees.
I've been working with Daniel on advising a group of freshmen this year, and in exchange, I get to tag along on group outings. On Friday, ten of us went for dinner, dessert, and an off-Broadway show in downtown Boston.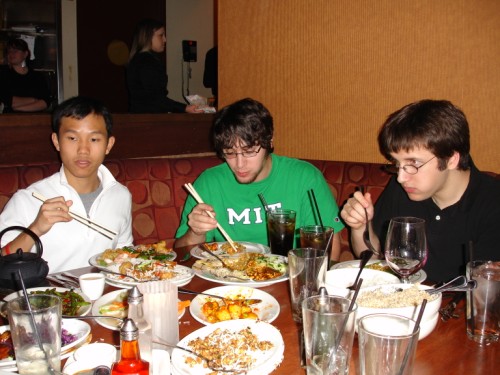 P.F. Chang's was packed, but we zipped to the front of the line with a large table awaiting us. It was a great opportunity to catch up on how everyone's doing with class, friends, and their new lives away from home. We have a varied group with one hailing from Alaska and another from Panama.
The Altar Boyz played at the Colonial Theatre to a very receptive audience, including another group from MIT. We had a great time in the first row of the mezzanine. Afterward, it was time for some fine desserts at Finale near the Park Plaza Hotel — the Boston Cream was a favorite. From left, that's David, Peter, RJ, Kim, and Kelly.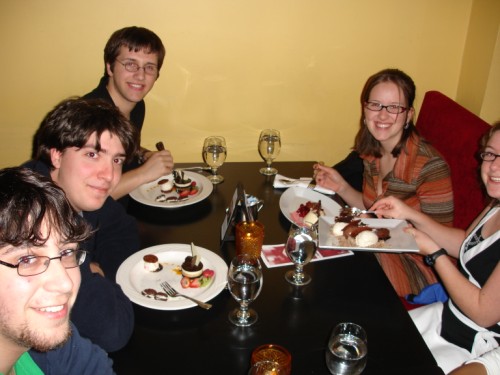 And it was all paid for! Even the subway fare.
2 responses to "Freshman Advisors Can Be Awesome"