Hi, I'm your second new blogger, there's Keri, and then there's me. You'll probably like her better but I hope you like me, too. Most of the basic things you need to know about me and this blog you can read about in my biography, but here's a little more! I was born in China, grew up there in a valley between the mountains, moved to the outskirts of DC when I was 8, and then to several other places before settling down in New Haven. My essay for MIT was about my life before age 8. My interview for MIT was 3 hours long. I sent a photography portfolio and a supplemental essay. I was admitted Early Action and withdrew most of my pending applications.
I write some, I take pictures a lot. I'm going to concentrate in art. I like science, too. 8.012 made me fall in love with physics. You see, I say I'm a double-major, but that's mostly just a convenience thing. Sometime near the end of freshman year I made a list of all the classes I'd like to take at MIT and realized I'd be here for 8 years. So I wittled the list down to must-haves and can't-live-withouts and it made a doable courseload. When I looked up my major requirements I saw that if I took one more physics class I'd get a degree in physics as well. So, whether or not I double major depends on whether or not I feel like taking this one extra physics class (in case you're wondering the class in question is 8.044).
This is a photography blog. I'm still not entirely sure what that means but you can bet there will be pictures. So, pictures of what? I'm here by popular demand so tell me what you want to see! If you're getting sick of pictures and you'd like to hear more about how I go about embarrassing myself on a daily basis I can do that, too.
Here, I will start you off! A picture! But that's not all! Two! Two Pictures!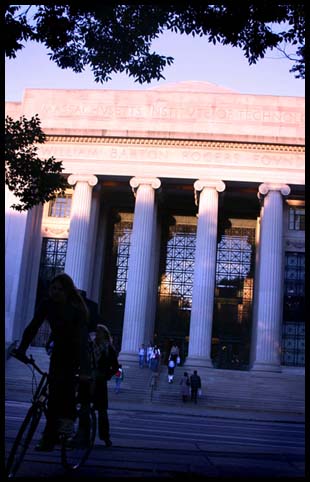 77 Mass Ave near sunset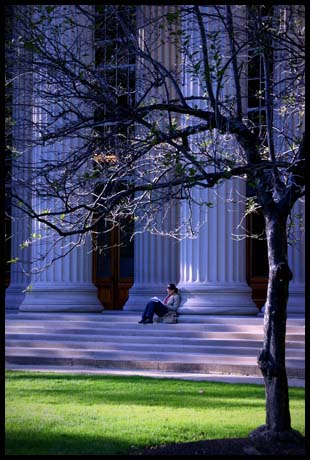 Killian Court about midday
And also, I did not take the following picture: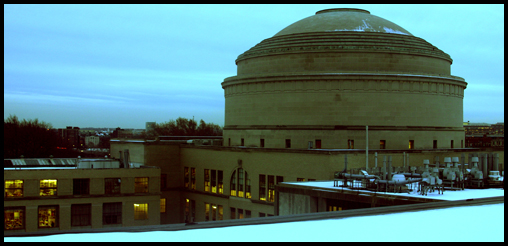 Remember, I take suggestions, I take questions! Don't worry about asking stupid questions because I'll delete them quickly before anyone sees. And also, comment a lot, comment often! Or else I will think I am unpopular and start doing things for attention.
That's it for now!
Bye!
-lulu
32 responses to "Hi, I'm Lulu"