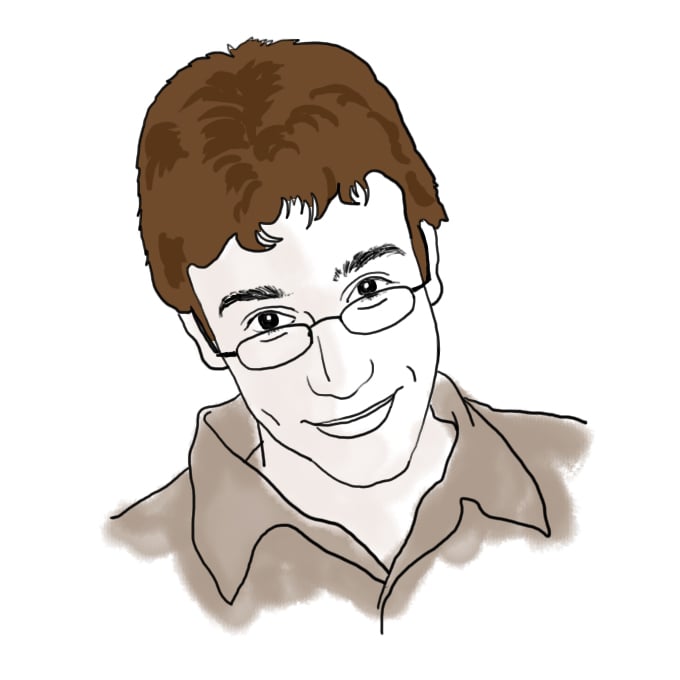 I Could Write a Song a Hundred Miles Long

by Sam M. '07
I only sing Coldplay because it will help me get girls.
DID YOU KNOW? In his second autobiography, published in 1991, Wilt Chamberlain claimed to have slept with almost 20,000 women. Since he was 56 at the time of that statement, this would correspond to Wilt having slept with approximately 1.3 new women every day of his life since age 14.
So, although he may not have actually scored 20,000 women, Wilt did score 100 points in a single basketball game. He did so in Hersheypark Arena, a twenty-minute drive from my house.
The only thing I scored this semester was the music for "All In Green Went My Love Riding," my final project for 21M.303: Writing in Tonal Forms 1. The class is traditionally taught around two major projects: a minuet in the Baroque style and an art song in the traditional style of lieder. This semester Dr. Elena Ruehr, who has the greatest Michigan accent of all time, chose to teach the class such that every Wednesday, we'd bring in our compositions and get to work on them in small groups. It was really helpful and made me feel like she was really hearing and caring about my music as I was writing it.
After my baroque string quartet ended up sounding a little bit like a cross between Schubert and Debussy, I was really excited when Dr. Ruehr, who composes contemporary music herself, said, "Okay, so, for the songs, you can do anything you want. Make it atonal, modern, spoken word, whatever." I think she didn't really know what she was getting into when she said that. Since the other three people in my small group were all composing basically normal art songs, I thought that mine would be the weirdest one in the class. I was in for quite a surprise when I showed up on performance day and heard a slow transcendental meditation in 5/4 about a dead starfish on a beach and a septuplet-filled "paranoid" take on Robert Frost's House-Fear that switched into falsetto every three notes or so.
But mine was still pretty weird. Look and listen for yourself (that way I can claim to have an audience of tens of people).

the score
the music
Perform it at your own senior recital! But tell me first so that I can rewrite the piano part, for I fear there are a few sections that are impossible, or at least needlessly complicated. I got a lot of praise from the singer for writing a reasonable vocal part, which makes sense since I'm a singer myself. However, I'm an atrocious pianist, so I just assume that anything I can play on piano at half-tempo will be no problem for an accomplished pianist. I think my rule faltered in at least a few places writing this part.
Seriously though, just having the opportunity to write something like that and get individual feedback from a real live composer was amazing. While some students were less than thrilled about the more free-form, less theory-based nature of the class…
DR. RUEHR: "I wonder why none of the other professors who have taught this class have allowed you to write atonal music?"
DISGRUNTLED STUDENT: "You know that it's called writing in TONAL forms, right?"
…faculty-student interaction is so great at MIT that you can be this sassy with all of your professors!
I think that's it for today, Parappa.
22 responses to "I Could Write a Song a Hundred Miles Long"