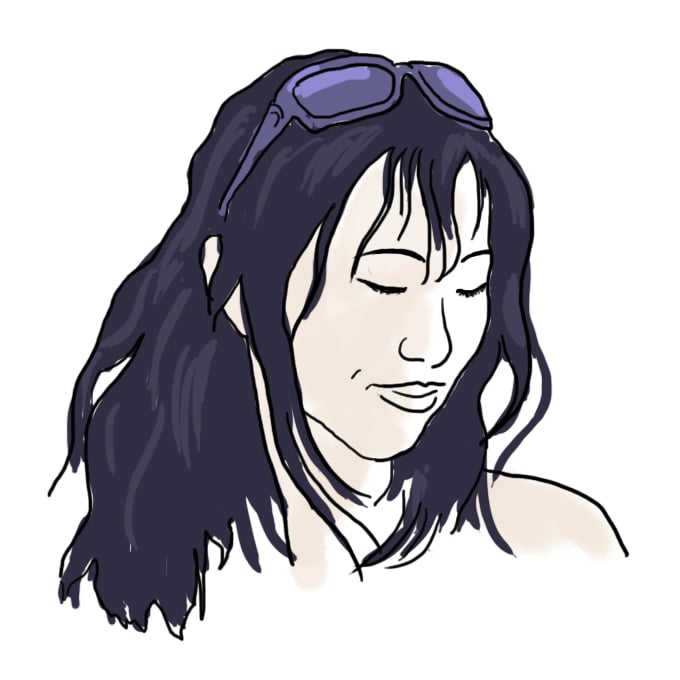 An application to a telescope asked me why I learn and where I'm going. It took a weird turn. It's exactly how I feel.
Where to begin?
Well, in order to understand me, what drives me, what might be my short term and long term goals, it's important to go a little ways back in my history (what history I have), not too far, just a blink of the eye really in the scheme of things, back across the years that made all the difference in the world to me, or none at all, depending on how you look at it. I was 8 and lived on the outskirts of one of the fastest growing cities in Sichuan, right along the fault where the developing, oftentimes ridiculous city just dropped off into the farmlands like a cliff. I was just a breath away from the main highway they'd started building to connect the major cities of Sichuan, but I couldn't have been farther away from the knowledge and innovation that they carried. I lived with my grandparents, and we had none of the technology, especially none of the purpose, of this rapidly changing landscape, going from green to grey, ecstatically.
That was when I loved the sky. Before I knew about massive objects and space-time and the various wavelengths of light, the sky was a black sheet and stars were holes in it. And that suited me just fine. I never thought twice about not knowing. No one I knew ever took any issue with not knowing. Except maybe my grandpa, who, later, would be the proudest of me out of anyone when he learned I was studying to be a scientist, but back then I never heard it. He was a reader, a talker with his quiet streaks, and one day he told me that stars came in all colors, that they were bigger than me, bigger than the biggest sky scrapers, bigger than our mountains, bigger than the whole wide world. Just huge. I tried to imagine. I stared and stared. I still remember that sense of awe. I still feel it every time I look up into the cold night sky up here in Cambridge and I'm glad of it.
It's easy to not know, but once you know something there's no helping it. It changes things. I came to America to live with my parents. I'd left everything behind but a strange restlessness. The restlessness of living on the edge of great change: an encroaching city of NeiJiang, a bottomless ocean of knowledge.
Knowledge is love. It begins out of curiosity, continues out of duty, then every once in a while it takes on new meaning that makes it all worthwhile. My friend once told me that when he first met me, I was obnoxious, but I had this wide-eyed look, and that's how he knew I was ok. I realize, now, strangely, that this is how I feel about physics. Through it all– the competition, the hierarchy, the work, the grants, the brick walls in research, progress at a standstill– that is still what I love about it, those big, wide open eyes that just love to see– that take everything in without discretion. Science. Beautiful science. And we created it. I think about that and I feel such a sense of pride, I do.
A lot has happened. My grandparents' flat was torn down to make more room for roads. I've gone to school in three different states and twice as many towns. I've lived in Cambridge as long as I've lived anywhere and I'm graduating in the spring. I can't tell you honestly where I'm headed. I don't know that much. I do know this: MIT gave me an opportunity and I seized on it. Everywhere I go I see open doors and windows. In some sense college has changed me forever, and in some sense it never could. I'm stepping into a empty space armed with only highly specific knowledge and common sense; I'm guided by several things: A strong belief in education. A joy in teaching and sharing ideas. A restlessness that keeps me searching. And above all a love for all things.
Maybe at this point you're wondering if I did indeed write all this for Arecibo or if I just copied and pasted from some college essay I had lying around. I want to assure you, this is how I felt best to answer the questions of my background, my goals, and my scientific interests. I guess I had a lot on my mind. I like to write, but this is getting rather long. My research experience will have to be represented in the resume I attached.
30 responses to "I wake to sleep"