So where have I been?
Short answer: doing work. Or just at work. I just got a UROP doing chemistry and molecular biology-related stuff in the O'Connor Lab, guaranteeing me the shortest commute to work I'll ever have to make.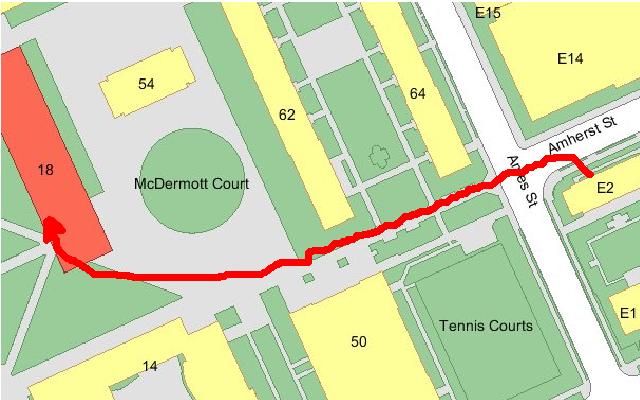 (Yeah, you know I used Paint.)
The round trip is less than five minutes. I find this so absurd that I decided it absolutely needed to be posted on the blogs.
Expect a real post from me this weekend, once I've finished my two problem sets due tomorrow.
8 responses to "I'm still alive"