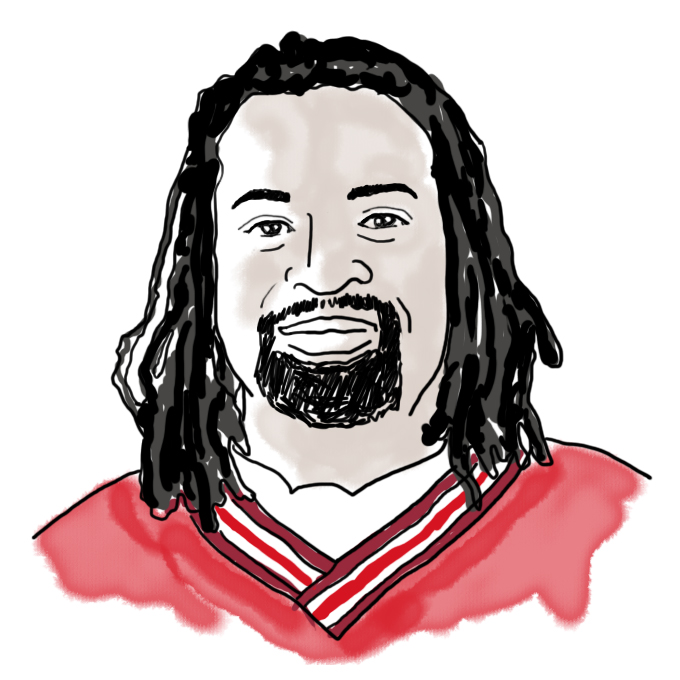 Is It Possible To Respect A Racist Film?

by Bryan G. Nance
We must learn to embrace the opportunities to confront ourselves by confronting others.
Now that CPW is behind us, I am beginning to return to my life as a mild-mannered Admissions Officer. I have to admit that I've been excited to get back to one of my favorite hobbies, movies. Just as I got ready to fire up the Yamaha YHT-160 (5.1 channel A/V Home Theater receiver with built in Dolby Digital) and watch the latest pay-per-view selection I noticed that TCM (Turner Classic Movies) was holding a month-long movie retrospective entitled: Race & Hollywood Black Images on Film. I immediately began watching (and Tivoing) movies. What a treat! Here were all the movies that I love and some that I always swear to rent next time I'm at the video store but which ultimately end up losing out to likes of Batman Returns or Sin City.
Anyway… (Stay on target!) Monday night's movie selection was very disturbing: D.W. Griffith's Birth of a Nation. This movie, shot in 1915, has been described as "a legendary classic, [that is] technically innovative and sweeping. Director Griffith made brilliant use of the close-up, cross-cutting, rapid-fire editing, the iris, the split screen shot, and realistic and impressionistic lighting. His once-record-breaking $100,000 spectacle ran over three hours and eventually altered the entire course and concept of the feature film."
It has also been described as: explicitly racist. Shortly after its release, the newly-formed NAACP bitterly condemned Birth of a Nation for "its racist and vicious portrayal of blacks, its proclamation of miscegenation, its pro-Klan stance, and its endorsement of slavery." They went on to call this cinematic masterpiece "the meanest vilification of the Negro race."
Even more shocking was Director Griffith's response to the controversy. He claimed that he was not racist. When screened at the White House for then-President and former history professor Woodrow Wilson, he was quoted as proclaiming, "It not only historically accurate, but like "history writ with lightning." According to IMDB, this was the 'first' true blockbuster, making $18 million. It was the most profitable film for over two decades, until Disney's Snow White and the Seven Dwarfs was released years later. If we adjusted the gross to fit the present day consumer price index, Birth of a Nation would have made over $336 million dollars. This movie is credited with massive race riots throughout the country.
So why was there such an uproar over this movie? As provided by IMDB, here is the plot summary: "Two brothers, Phil and Ted Stoneman, visit their friends in Piedmont, South Carolina: the family Cameron. This friendship is affected by the Civil War, as the Stonemans and the Camerons must join opposite armies. The consequences of the War in their lives are shown in connection to major historical events, like the development of the Civil War itself, Lincoln's assassination, and the birth of the Ku Klux Klan. In its climactic finale, the suppression of the black threat to white society by the glorious Ku Klux Klan helped to assuage some of America's fears about the rise of defiant, strong black men and the repeal of laws forbidding intermarriage."
I can't say that I sat through all 3.5 hours of the movie. (Remember I have 2 kids under the age of 3.) But I saw enough of the movie to get the gist of it. I found that I wasn't affected as emotionally as I thought I would be. Don't get me wrong; it lived up to every bit of its racist billing. Yet when put into proper context, I was left feeling empowered by the situation. This brings me to that age-old argument of censorship. Even if done for the right reasons, I believe that censoring the isms (sexism, racism, classism, etc.) can lead to serious blowback. The very thing that you hope to deny exposure to the light can often grow in power by the recesses of the dark. Should there be limits? Of course there should! This is not the movie to show to kindergartners in lieu of Barney and Sesame Street. But it most definitely should be shown to smart and precocious high school students. Discussions around race issues in this country have devolved to sound bites. Most people are retrenched in their own personal feelings that they believe to be 100% correct. The implication is that anyone with opposing thoughts must be 100% wrong.
Better yet, let's really drive this home. We live in a world of extreme political correctness. As such, we are willing to choke off and suffocate any topic of conversation that is deemed uncomfortable. We mask these uncomfortable thoughts from ourselves by claiming that any discussion of the matter may offend others around us. So who are we looking to protect – others, or ourselves?
I think we do significant damage to ourselves by playing the political correctness game in these situations. For example, if someone were to tout some of the cinematic achievements of Birth of a Nation, your first reaction might be to brand that person as a racist. Yet PC norms might keep you from calling the person out as such. So you're then left with a feeling of inner rage and left to harbor ill will towards the person making the comments – which may or may not be justified (without bringing up the issue, you'll never know for sure).
Look, I'm not saying that the person speaking positively of Birth doesn't have a responsibility to act responsibility with his or her comments. But we must learn to embrace the opportunities to confront ourselves by confronting others.
How is it possible that a movie is technically brilliant yet morally repugnant? How can I respect this film for innovation, yet simultaneously abhor it for content? How do you hold seemingly contradictory ideas in your head at the same time? It's a tough one, I'll grant you that. But growth is painful. It has been my experience that the people who are the most successful in life are the ones who never stop learning.
I learned quite a bit about myself by watching Birth Monday night. Even though this movie is actively being used as a modern day recruitment tool for the KKK, I will no longer feel the same level of anxiety about Birth as I did before seeing it. Confrontation can be a good thing… if handled correctly.
Enough from me… what do you think?
9 responses to "Is It Possible To Respect A Racist Film?"