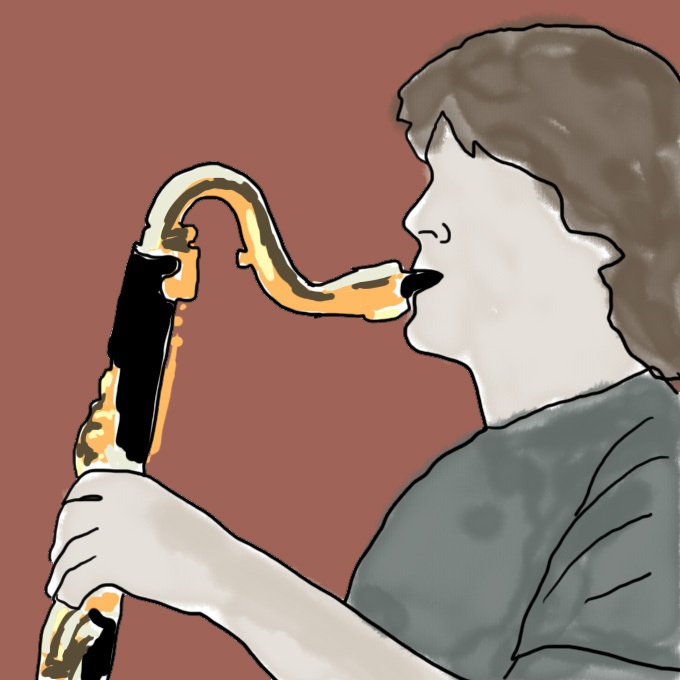 It All Started with a Sound Board…

by ARTalk
[By Harrison Bralower '11] I was pleased to find that MIT had a very strong theatrical arts program that anyone could take part in.
[by Harrison Bralower '11]
It started with a sound board. When I was in eighth grade my class went to the local high school to see a production of Man of La Mancha and I got seated right behind the sound board. The show was fantastic but I couldn't take my eyes off the two guys mysteriously lit by the glow of the microphone rack who constantly shuffled their hands across the table. I thought it was so cool that everything on stage was actually a result of a few kids scrambling around behind the scenes. It was then that I decided I wanted to do theater in high school.
So after four years of high school theater I was pleased to find that MIT had a very strong theatrical arts program that anyone could take part in. From novices who are just getting started to experienced people looking to learn more, there's always a place where you can jump in and help a production out.

Monica Kahn '10 personifies Marijuana in Dramashop's 2007 One Acts festival. The plays are student-written, directed, and produced. Photo / Andrea Robles – The Tech
One of the easiest ways to do this is just by taking classes. MIT's Music and Theater Arts (MTA) department offers classes in stagecraft, lighting design, script analysis, acting, set design, voice, and costume design among many other offerings. In addition to taking for-credit classes, you can do for-credit practicum work with Dramashop, the actual production wing of MTA. Dramashop puts on shows year-round, including a One Acts festival in the fall and a hectic IAP show that involves eight-hour rehearsal days and a very sped-up production schedule. I stage managed this year's One Acts and it was a fantastic experience. I learned more about technical theater just by listening to and talking with the department faculty. I also met a lot of new people from all over the area–people from MIT, Wellesley College, and Emerson College.
This IAP I'm working with Dramashop again, this time as a sound assistant/operator for the show Suburbia. It's about a bunch of twentysomethings with no direction reuniting with a former classmate who has made something of himself and the impact of his return on everyone else. We're planning on fights, flinging food around, and live bands just to name a few details. The only hurdle is that we have to coordinate and rehearse the entire show during January and four weeks is not a lot of time to get a production up and running.
If you like to sing, dance, act, and tech with people your own age there's also a few student theater groups at MIT. The Musical Theatre Guild (MTG) puts on four musicals a year from fan favorites to new, inventive shows (like the infamous Star Wars musical). The Shakespeare Ensemble puts on several shows a year and also hosts scene nights and workshops for anyone looking to do a little work on the side or just learn something new. And the Gilbert and Sullivan Players (GSP) perform a wide range of shows from the eponymous pair.
There's way more theater people here than you'd expect to find at a place like MIT and they're all awesome people to work with and talk to. It's easy to get involved and it's a great way to meet new people and get some fun memories out of your time here. Got a question about theater (or any of the other arts) that I haven't covered here? Drop me a line in the comments section.
19 responses to "It All Started with a Sound Board…"