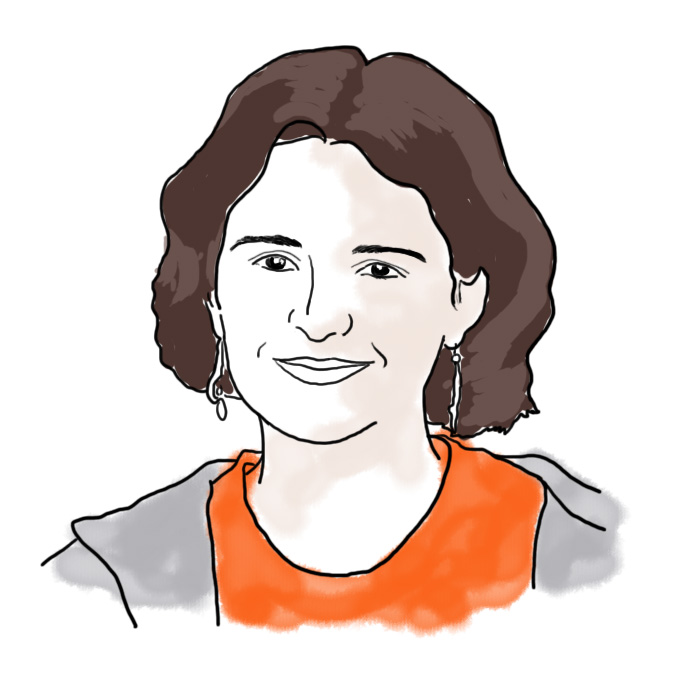 Life, the Universe, and the Energy Content of Gasoline

by Laura N. '09
"Don't Panic. It's the first helpful or intelligible thing anybody's said to me all day."
Remember that epic pset I told you about? Well, a few days after that pset was due, we had our only exam in that class (Sustainable Energy).
I used to be really good at taking tests. I never had any kind of test anxiety or anything like that. But tests at MIT…well, they're hard. So right from freshman year, I came up with a plan to help me to stay calm and ward off test-taking anxiety.
Quoting myself from a blog entry freshman year: "Considering my track record in math, I figured I'd need reminding that stressing out over tests never helps anyone during my last 18.01 exam. So on the back of my index card, after writing in all the last minute derivatives that I never bothered to memorize, I wrote myself an important message in what I hoped were large, friendly letters."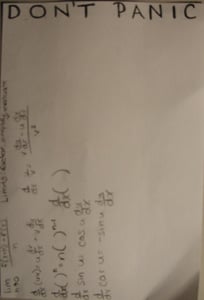 This quickly became a tradition. Every equation sheet I've ever written for an exam at MIT has had those words written across the bottom. After freshman year, fewer classes allow equation sheets, so I started writing it on my hand before the exam. (Despite the fact that I was always sort of afraid that a TA or professor would notice ink on my palm and think that I was trying to cheat, only one professor has ever noticed and said anything. He seemed to think it was kind of pathetic, actually.)
I even took to writing my mantra on my hand during particularly stressful periods in general- with or without exams. If I was having a rough day, or knew I had a hard pset or tons of work in general, I'd grab my pen. During one memorable week (I believe it was while planning for CPW last year, and around the time of my famously long to-do list) I must have re-inked the fading message on my palm at least twice a day for 5 or 6 straight days.
And seriously? It works. Every time I glance down at my hand it seems like I suddenly remember how to breathe.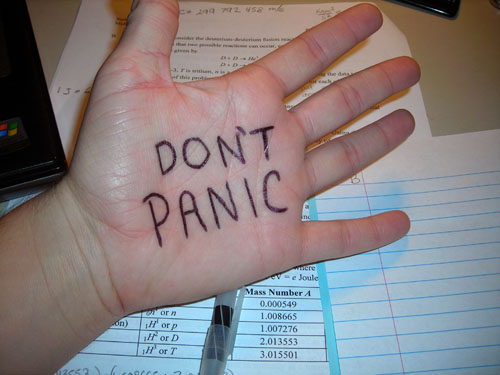 I got a 68 on that take-home exam. (Learn to recalibrate your brains: that's
awesome
.)
The tradition has served me well. So Douglas Adams? So long, and thanks for all the wit.
22 responses to "Life, the Universe, and the Energy Content of Gasoline"