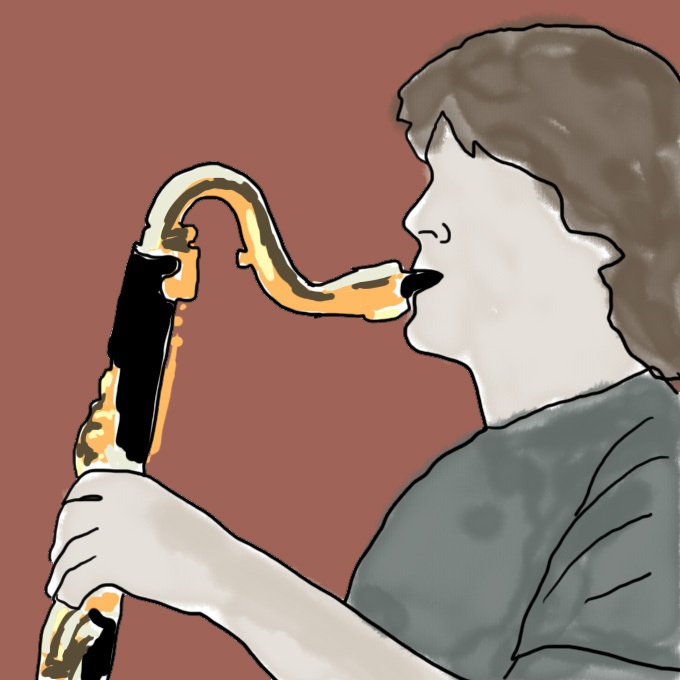 Making Time For Art

by ARTalk
[by Ashley Nash '11] If you don't have much or any experience with art, MIT provides plenty of opportunities in classes and in clubs.
[by Ashley Nash '11]
Before I got to MIT, in all of my classes, there has been one and only one answer to every question. The reason to do a problem was to get the answer.
What about the answer? Why does it even matter? I don't know, but I didn't bother to try and find out, and at MIT, the answer doesn't matter very much anyway. I got a 39 on my first math test here because I was taught, one question, one answer, and MIT doesn't work that way. From the first question, you have to ask two more, and find 3 formulas for them and then you will get an answer, if you are lucky, and hopefully this answer will be the one your instructor intended. This concept of thinking is mind-boggling academically, but it is the main support of art. What's the answer? There isn't one.
Don't worry. If you don't have much or any experience with art, MIT provides plenty of opportunities in classes and in clubs. I am taking SP.747-Creative Imaging, a great photography class where I am learning to take photos with film (goodbye point and click) and develop them. MIT not only provides me with a semester's worth of film, but also access to three printers where I can print my pictures. One of them is a dry-sub printer; it sublimates red and yellow ink to make orange, instead of using red and yellow dots. Our first assignment was to bring in photos and talk about why we liked/disliked them. I brought in pictures of the London Clocktower, the California Coast, and a fuzzy baby penguin. I like them because they are pretty and don't have people in them. I don't like people. People annoy me. (Ten brownie points to anyone who knows what those two lines are from.)
So on that note, here are some of my photos. This one is of a cat on a Senior House windowsill:
This is the 4th Ware lounge of Senior House, where I live:
This is a view of the Pru and the Charles from Senior House:
And this is a photo of the giant sail sculpture in front of the Green Building:
One of the many art clubs that MIT has is MTG, the Musical Theatre Guild. I am not a member of this club, but several of my friends are, and I have been to both of their shows this year, their most recent being Andrew Lippa's "The Wild Party", based on Joseph Moncure March's narrative poem of the same name. The show was exquisite, great acting, music, make-up and costumes alike. The protagonist, Queenie, is a beautiful, popular blonde who loves living life in the fast-lane. She thought she had found paradise with Burrs, a fun-loving clown, but a few years into the relationship, she grew tired of his bad attitude and demeanor. She decides to throw a wild party, where she will be able to embarrass him in front of their friends, but things go unexpectedly when her friend Kate brings her date, Mr. Black. That's all I'm going to say; I hate it when people ruin the ending. (Random Fact: When this show ran off-Broadway, Idina Menzel played Kate, the protagonist's best friend.)
If I could have anything, I would have Idina Menzel's voice and life would be a musical. How could life be better?
21 responses to "Making Time For Art"