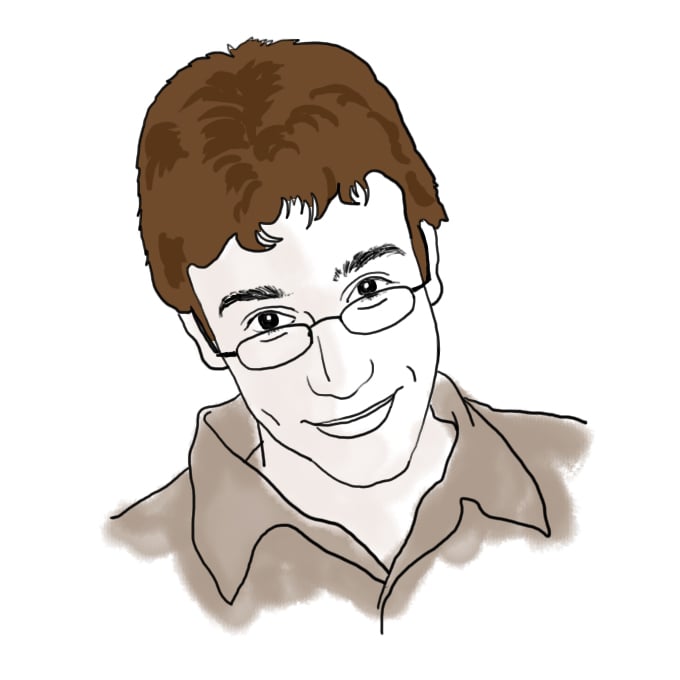 MIT is easy if you study rastrology.

by Sam M. '07
Getting into awkward positions, at the Bank of London, with penguins.
You'll get another new entry today as I work on my 20 page paper. But, until you do, here are three things you can contemplate:
DID YOU KNOW?
1. The Rime of the Ancient Mariner can be sung to the tune of the "Gilligan's Island" theme song.
2. George F. Handel's middle name was not "Frederick" but "Friderick."
3. The male emperor penguin must hike 80 miles to the sea in Antarctic winter after living without food for 120 days.
I set my alarm on weekends. Oh, dear. So, I awoke with a jerk at 8:30 AM yesterday morning, leapt out of bed, turned off my alarm, and then awoke again. This particular Saturday, my early awakening was the result of a yoga makeup class at 10 AM on Saturday morning. Unlike my usual Tuesday and Thursday classes, this was yoga for real people, not yoga for MIT students, and let me tell you, I contorted my body into bizarre positions like upward frog pose the likes of which I had never even imagined before. Whoa.
After yoga, I decided to go running for half an hour, which was of course the exact opposite of what I should have done, but whatever, because Sam's Mom's and my favorite movie of the last decade, Galaxy Quest was on the television in front of my treadmill. Sure, I lost a little by not hearing Alan Rickman's velvety voice, but I still wanted to stick around for the triumphant and spectacular finale, complete with the smashing things in the middle of the hallway ("Whoever wrote this episode should die!"). Unfortunately, I would have had to run like an entire marathon to do that, so I packed up and headed home. Still, I got to see the line where Tim Allen asks the Thermians whether they think "Gilligan's Island" is a historical document, and the Thermians are like, "those poor people…"
That night I escorted the lovely and incomparable Mitra to a dinner for Tau Beta Pi, the engineering honor society, at which the equally lovely and no more comparable Professor Ellen Harris was speaking. You can read all about it on Mitra's blog, but suffice to say that Professor Harris leads an unbelievably interesting life considering that her research involves:
a) poring over the watermarks on Handel's old scores
b) rastrology: quantitatively measuring the distance between staves on three hundred year old pieces of music
c) searching through three-hundred year old Bank of England financial records
d) telling singers not to put extended cadenzas on words like "sit"
…and that we appreciated the irony of going to an engineering dinner to hear a musician talk about economics.
Finally, Mia, yes, I went to see March of the Penguins at LSC for the impossible-to-adequately-reiterate low price of three dollars, and I now have eight proud stamps on my LSC card–two more and I get a free ticket. I rule.
The movie is the most adorable thing you will ever see, ever. Seriously, there was more audience interaction and laughter and affecionate "ahh"-ing at the cute little penguins and "ohh, no, run away!"-ing at the predatory birds that eat them than at any other movie I have ever seen. How the photographers got all these beautiful shots in minus-eighty temperatures and 100 degree winds is beyond me, but my life is thoroughly enriched for it. The movie has also got a lot of fascinating scientific information, ultimately focused around describing how emperor penguins spend their entire adolescence living under their parents' butts and having pre-digested food vomited into their mouths.
And you think living at home with your parents is bad.
Anyway, check this movie out on DVD or at your own local second-run theatre, or in seven minutes at LSC. It's absolutely one of the most amazing movies I've seen in a long time, but of course it's not better than Galaxy Quest, because really no movies are better than Galaxy Quest.
5 responses to "MIT is easy if you study rastrology."