DID YOU KNOW? Umbrellas were thought to be an accessory suitable only for women until Persian traveler Jonas Hanway popularized umbrella use among men in the 19th century.
Mitra usually does not allow me to take pictures of her, so I do not know how I managed to get this one. I thought it was because she is really a vampire and does not show up on film, but apparently I was erroneous.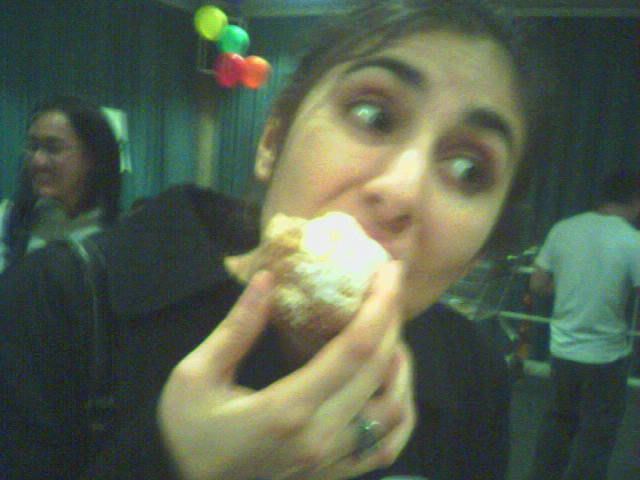 Maybe it's like the wedding episode of I Dream of Jeannie, where she has to make a robot Jeannie to walk down the aisle with Tony because genies were invented before film was, or something like that.
Happy birthday, Mitra! Don't eat too much cake; you have got a marathon to run in TWO WEEKS!
6 responses to "Mitra, it's your birthday."