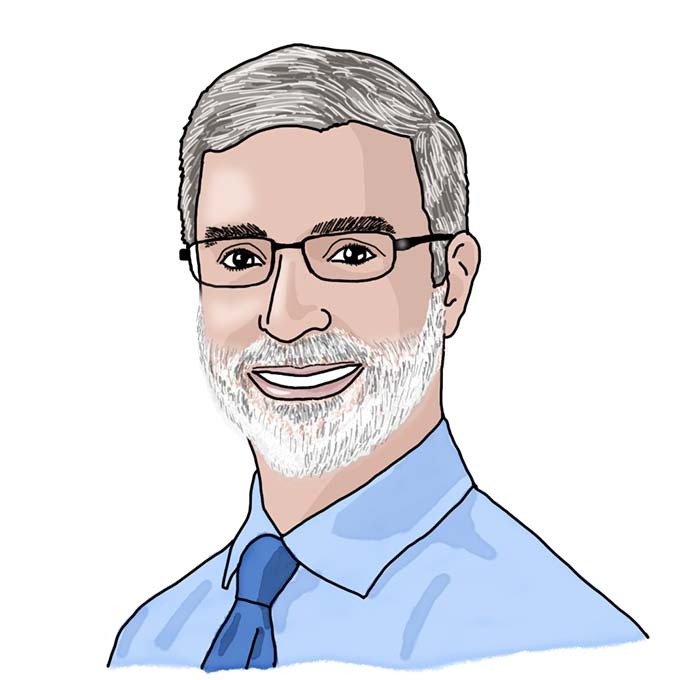 I, and the outstanding staff in the admissions office, re-affirm our pledge to uphold the ideals of MIT.
We were all saddened by the news of Marilee Jones' resignation. In reacting, we must recognize and learn from two elements that may seem to be at odds with one another: Marilee's contributions over the years and her mistakes. And we must move forward.
Marilee's influence was widely felt. The message of "being" vs. "doing," quality over quantity, and injecting sanity into the way parents and students approach college admissions, came at an important time for our culture, and is one that resonated deeply with many. At the same time, what Marilee did was wrong. While we don't expect our applicants to be perfect, we do require them to be truthful. And we must hold ourselves to that standard.
I want to reassure everyone – especially those in the MIT community (and that includes you, members of the class of 2011) – that our admissions process is, and always has been, extremely rigorous and fair. Before any applicant is accepted, that person's application passes through five stages of review and is evaluated by multiple selection teams comprised of admissions officers, faculty, and members of the Committee on Undergraduate Admissions and Financial Aid. This meritocratic and committee-based process is as rigorous and thorough as you will find anywhere. It has been basically the same for more than fifty years, stretching over the tenures of half a dozen deans and directors. And while we are always striving for improvement, we are very proud of this process and, most importantly, of its demonstrated results.
The admissions office has a profound responsibility. We love what we do, connecting world-class students who have a passion to change the world with the world-class faculty and resources that can successfully prepare them to do that. The students who enter MIT bring with them the talent, the hope, and the courage that energizes this campus. It is this energy that inspires all of us to reach higher, and to go further.
I remember the first time I felt this energy, arriving on campus as a freshman, 25 years ago. The special MIT culture lifted me up during my years as an undergraduate. After four years in Course 2, and twenty years in various roles in the athletic department, alumni association, and admissions office, I retain a profound appreciation for this culture, which encourages students to be incredibly engaged and think that nothing is impossible.
The real mission of the admissions office is to enroll not only the best students in the world, but also those who are best matched to MIT's culture: students who will take full advantage of the opportunities here, and who will add to the diversity and vibrancy of the living and learning community.
There is a deep trust placed in us by the MIT community, and indeed, by the world. I, and the outstanding staff in the admissions office, re-affirm our pledge to uphold the ideals of MIT and to demand of ourselves the same high standards of excellence, fairness, and rigor in our admissions process as MIT holds throughout the institution.
We are committed to learn from the past, as we create the future.
100 responses to "Moving Forward"