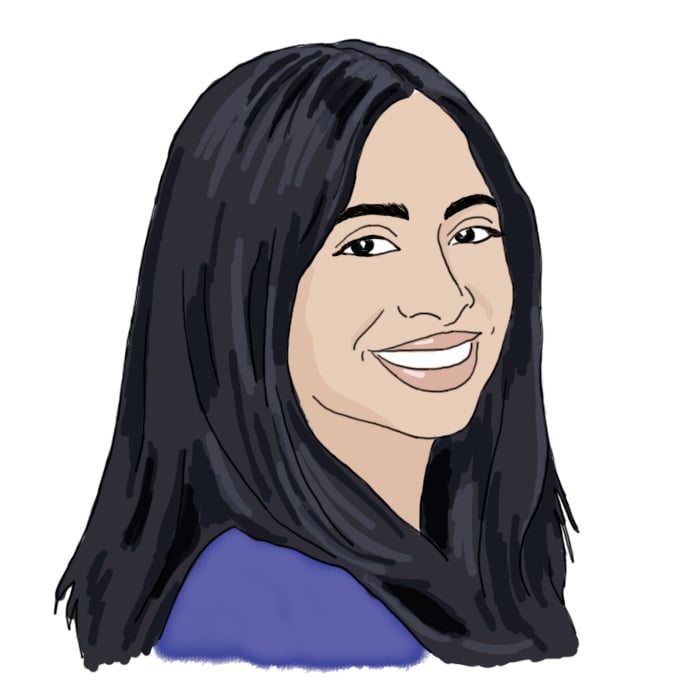 just another excuse for me to talk about how much i love music tracking software
almost a year ago (wow how has it been that long), i made an extensive, fangirly post about how much i love spotify and its playlist making features.  i am happy to report that spotify has only continued to satisfy me since then, and i have created many new playlists and have even discovered new music tracking software to complement my spotify experience.
in the spirit of last year's post, i'll start this one off with a list of all the playlists i've added to my collection this year:
loading docks – i consider this my galaxy brain playlist. it contains all the songs that have listened to and i like, but i'm not sure as to which of my carefully curated playlists i should add them to yet. most of it is trash indie that i'm not sure how to classify, but it's a pretty mixed bag of songs overall
music from my friends!! – i emailed out to my social list and asked friends to add songs to this playlist. feel free to add some yourselves if you feel so inclined
old timey jams – Frank Sinatra, Ella Fitzgerald, Elvis, and the like
She Wants Revenge 2018 setlist – i came upon a recommendation to a She Wants Revenge song on some random forum on the internet last year, and i've loved them ever since. in october, they came to boston on tour, and i attended their concert. i only ever attend concerts if i really like the band, so this was something special for me, and i made their setlist into a playlist so i could remember it
"愛してる"の響きだけで – the title is a lyric from a japanese song. the playlist consists of songs that remind me of my SO :)
slow dance – slow, cute songs that i can whip out if a slow dancing mood ever strikes me. (fun fact, La Festin from the Ratatouille soundtrack is on here)
musicals – i made this on a long train ride in europe over spring break, inspired by the Sound of Music tour that i had taken in salzburg. it has every musical song that i've ever enjoyed
similar to last year, i also made a playlist called "MIT sophomore year". the reasons why are best stated by earnest 2k18 nisha in last year's post:
All the songs on it have some specific significance to people I met, adventures I went on, and feelings I felt in first semester. I made the playlist without really thinking through the significance of the songs; I just knew that they were significant to my freshman year in some way. So for this post, I wrote down all the songs and why they mean something to me. It was a very pleasant jog down memory lane and I hope to keep making a playlist for every year that I'm at MIT.
thanks, me from the past! now without further ado, here are the songs that made it onto this year's list:
Banana Pancakes by Jack Johnson  – i associate this song with all my friends returning from various corners of the globe the week before sophomore fall started, and i remember how happy i was that we were all back together at MIT again.
We Ran out of CD Space by Psychostick – this song is my first memory of most of the freshmen on my hall; we took some of them to get Green Building hot chocolate the weekend after they had moved onto our hall, and after a conversation that i can't recall, one of them played this dumb song and we laughed about it for a long time
Let's Not Shit Ourselves (to Love and to be Loved) by Bright Eyes – my friend really likes this song and plays it a lot (enough that his neighbor can recognize it in the first few bars of the song), and i decided to learn the lyrics and chords so i could play it on guitar and sing with him
Nowadays by Valleyheart, Alright, Spaceboy by Bat House, and Hurry, Hurry by Air Traffic Controller – these are the three bands that played at the 2018 East Campus FredFest, an open air concert that we organize every fall. i remember so little of first semester because it was literally awful, but this concert was a great time. i particularly remember Hurry, Hurry by Air Traffic Controller because all the spectators got up and danced and cheered along to it and it was really fun and freeing. i even bought an overpriced Air Traffic Controller shirt after the concert because they were so good
Tear You Apart by She Wants Revenge – this was the last song on the She Wants Revenge setlist, and i absolutely lost my mind when they started playing it cause it's a great song. it is on this playlist to commemorate that concert
Crush by Cigarettes After Sex – [reasoning redacted]
Smereka by Mad Heads XL – this is a weird song. one of my friends on fencing introduced it to me as "this weird ukranian ska song by my uncle's band". it's actually a bop even though i have no idea what the words mean, and i listened to it on the way to fencing practice every day to make myself walk faster
Los Ageless by St. Vincent – i had a phase fall semester where i listened to this song literally non-stop. i couldn't tell you when this phase began or when it ended, but i can tell you that i do remember listening to this a lot while sitting in 6.004 office hours struggling
Phantom of the Opera by Andrew Lloyd Webber – this song has made my list two years in a row, but for a slightly different reason this time around. i actually soloed this song in my a cappella group's fall concert, fulfilling a very longtime dream of mine :)
When We're High by LP – this wasn't really a phase that i went through, but a lot of my friends went through a LP phase and i unwittingly got roped in. she's dope though
Tokyo – Vampires and Wolves by The Wombats – i recall really jamming to this song on repeat for the entirety of IAP. i'm not sure why, it's basically just another trash indie song on my playlist. maybe because it talks about tokyo. that might be it.
La Vie En Rose by Daniela Andrade – i learned this song for my SO as a valentine's day present :,)
Do-Re-Mi by Julie Andrews – two of my best friends and i went to austria and germany for spring break, and of course we had to stop in salzburg for the sound of music tour. it was truly something to turn around a bend on the curvy mountain road and have the alps in all their glory come fully into view with julie andrews singing the sound of music in the background. really something.
Main Theme of Final Fantasy VII by Nobuo Uematsu – obviously this song has to be on my playlist again because final fantasy 7 will never not be my metaphysical rock. i also went to the final fantasy: distant worlds tour when it came to boston in april, making up for six years of regretting not going to distant worlds when it was in boston in my freshman year of high school. i cried five separate times during the concert, bought a really expensive t-shirt to commemorate it, and went home so happy that my SO said that i was "glowing".
Lifetime Piling Up by Talking Heads – my SO and i went through a phase where we both played this song on repeat for a week or so during CPW. CPW was also possibly the most stressful weekend of my life, and this song really bops so it made me feel better
Jenny of Oldstones by Florence + The Machine – this song is a shoutout to the release (and falling apart) of game of thrones season 8. i've read/watched game of thrones for about 6 years now and the tv show coming to an end seems like a media consumption milestone. i also had so much hope for the show when this song came out and was so disappointed when it all came crashing down
Furr by Blitzen Trapper – this is probably my current favorite song (short term favorite; my long term favorite is still, and always will be, Why by Ayaka). there's something really wistful about it; the way i interpret it is that it's about growing up and settling down but still missing the wild times you had when you were younger. weirdly, one of my other favorite songs has the exact same theme (Fluorescent Adolescent by the Arctic Monkeys). but this song gets extra points for being about wolves and i am a self-professed wolf girl (like a horse girl but for wolves :P)
Hold Me In Your Heart from Kinky Boots – some friends and i took another friend to Kinky Boots for her birthday, and i wasn't really expecting much because i had never listened to the soundtrack before, but i was blown away. this is the particular song that made me tear up.
Panic by The Smiths – i pulled two all-nighters in a row to write my final paper for petey's class, and i did most of my writing to this song after mentioning the Black Mirror episode "Hang the DJ" in the paper (it's the song that title is taken from, if that wasn't obvious). i really enjoyed writing that paper (it wound up being 20-something pages long and way over petey's word limit) and it convinced me that i should write a thesis for my CMS major. stay tuned, folks.
i also mentioned this dubious website as a method of music tracking software last year. at petey's recommendation, i have since moved onto last.fm, which a. tracks my music with way more accuracy than aforementioned dubious website, and b. has lots of nice stats and graphs that please my little data grubbing heart. 
hope you enjoyed all those pretty graphs. but wait, there's more! follow me on last.fm,  and check out my top 100 songs from last year's spotify wrapped :)