Amnesty International's MIT Chapter, as a part of their lecture series, hosted Noam Chomsky, an MIT Professor of Linguistics, to talk on the issue of social action within academic institutions. The title of the talk was, "Rights and Responsibilities: The University Connection".
Among the key issues discussed was the concept of neutrality- what it means to be truly unbiased, and our responsibility in wearing the mark of "higher education" to be truly educated, to approach issues of rampant emotional bias with a scientific eye, and to daily question and reaffirm our own beliefs. Some of his ideas are radical, and many people do not agree with him (and they have a perfect right to do so) but rather than dismissing his words with slurs and dogmatic name-calling, let him challenge your beliefs. Defend yourself against him, and your values will be stronger because of it.
I'm involved with Amnesty International- I believe they are a necessary organization. My opinions are not always in line with that of the organization, and often times I question their way of going about certain issues- but this organization challenges, grows, never rests. It's a constantly murmuring, shouting, voice of dissent and activism on campus, and if nothing more, has helped me formulate ideas on some of the world's more pressing issues (at least with regard to America).
It has been yet another one of those semesters for me. I don't think I've ever been so worn out in my life. I know a lot more quantum than when the semester started, attended some pretty cool lectures on x-ray astronomy (we're visiting the Chandra Observatory control center next week :)) learned every piece of photomultiplying, pulse amplifying, counting, callibrating, scintillating equipment in the physics lab. That'll probably be a separate entry, depending on interest. Sometimes even things that you spent 30 hours a week for 4 months doing isn't all that exciting to prospective students :P Physics lab. Oh boy, where would I even begin.
Some of the setup (the MIT students who planned the event) and watching the room fill up: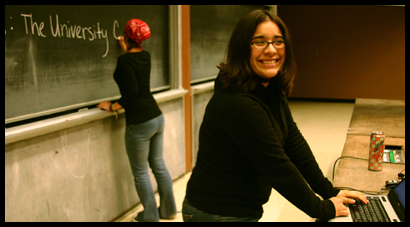 including karen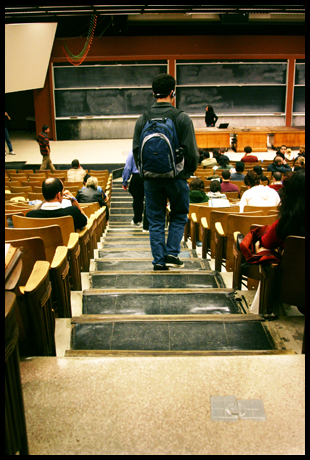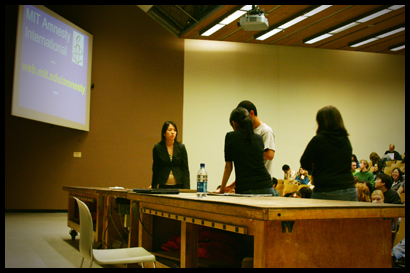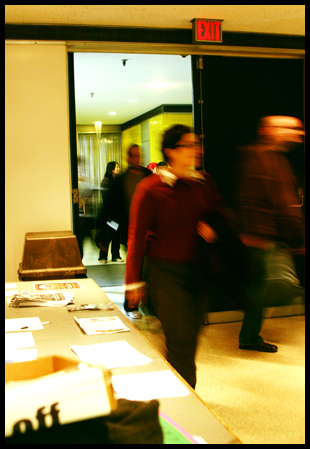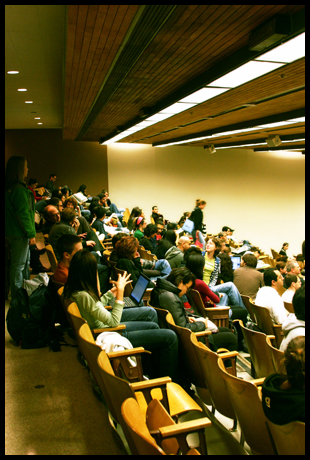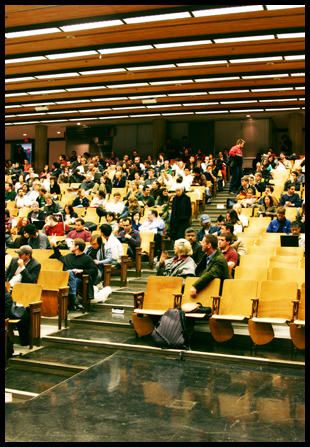 Noam Chomsky arrives: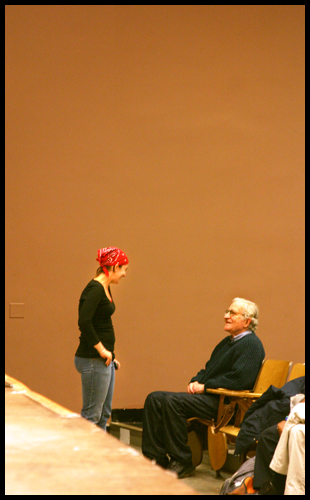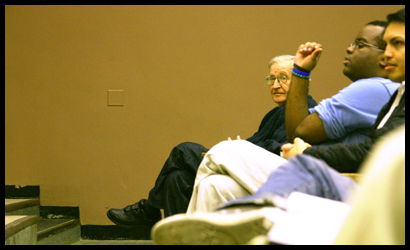 Starts speaking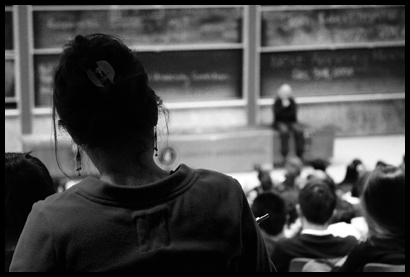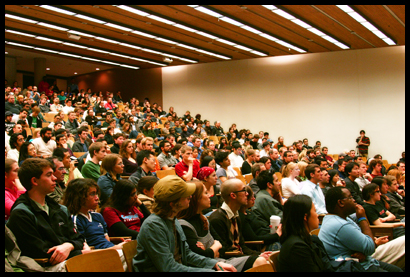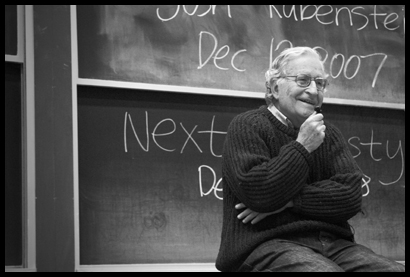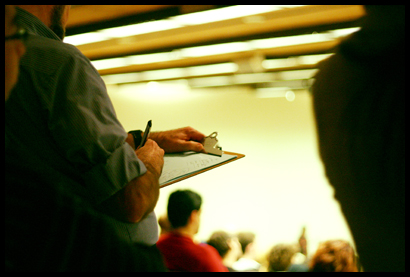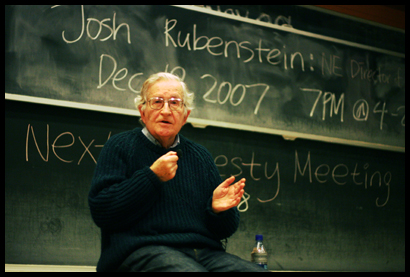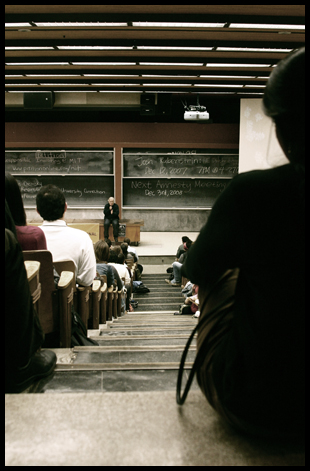 I had pretty good coverage of the place :P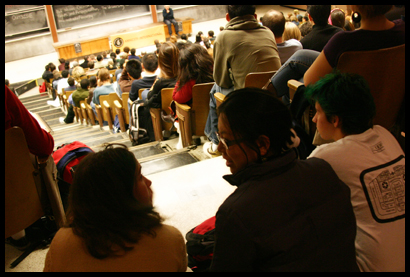 In the end there was a question-answer: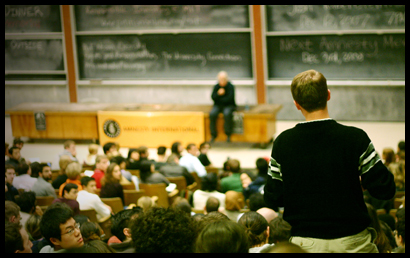 Thats all, thanks for looking.
-lulu
UPDATE!
A video of the lecture has been posted on YouTube in 9 parts:
http://www.youtube.com/watch?v=NhVSx8x6-u0
http://www.youtube.com/watch?v=pAoTl-JIhxM
http://www.youtube.com/watch?v=ozwWLEIpm-s
http://www.youtube.com/watch?v=6Ro652IJCqw
http://www.youtube.com/watch?v=M7nJdvQpOSY
http://www.youtube.com/watch?v=b0_w_0Nsi2c
http://www.youtube.com/watch?v=QGk9GJ1sroE
http://www.youtube.com/watch?v=itLejhXdvbY
http://www.youtube.com/watch?v=XVh3CQmuneg
Taken by an amateur cameraman who attended the event :) – thanks!
24 responses to "Noam Chomsky Talk in 26-100"