A-woo-hoo!
Since the last entry was such a frickin' saga (tm Betsy Hahn 1999) of hardcore text, I thought you'd like to look at some pictures of the band too. These were taken at last Saturday's men's water polo game against Iona. I mean, it's kind of hard to take pictures at 1 AM while you're marching all over campus. For the sake of brevity, I will limit myself to 12 words in each caption.
By the by, the entry title is actually the MIT women's water polo motto, I believe. I hope the men's team doesn't take offense.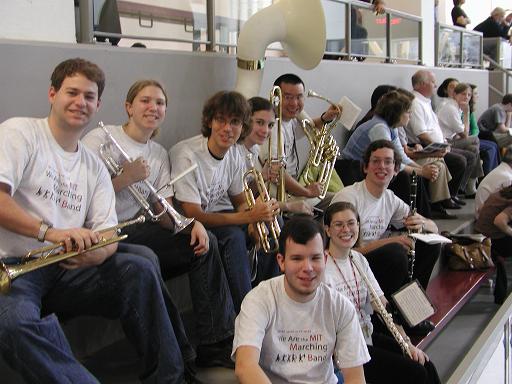 In the stands! Clockwise: Bill '??, Kim '09, Spam '07, Caroline '08, Ken 'G, Michael '09, Diana '08, Matt '09.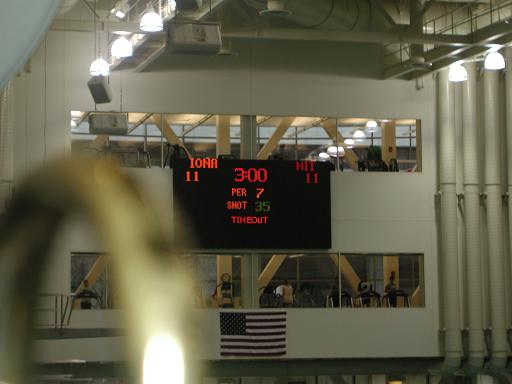 Shortly before Iona scored the game-winning sudden death double overtime point. Curses!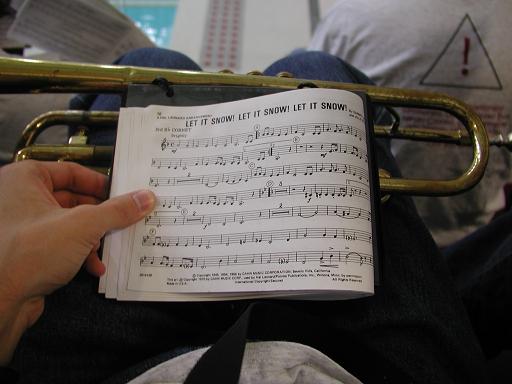 I had the brilliant idea to play this, little did I know…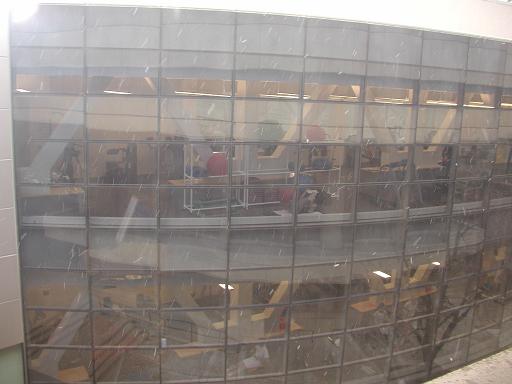 …Mother Nature would actually oblige. The next day, it was 68 F outside.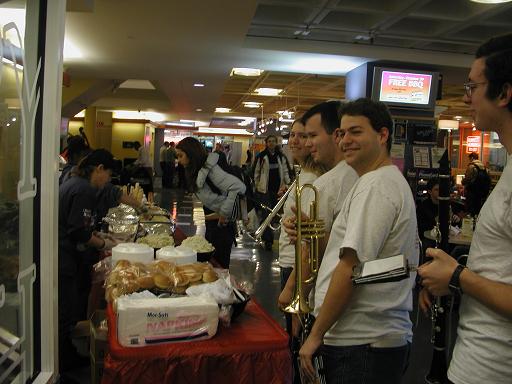 People randomly give us free food! Nobody doesn't like that, I think.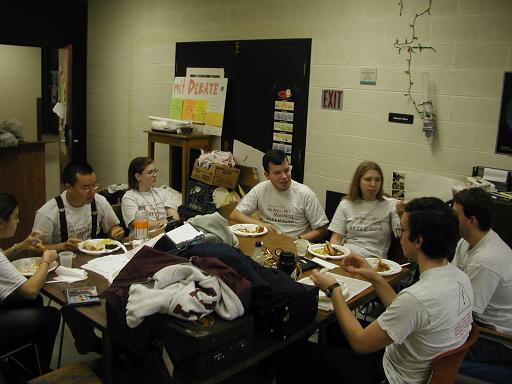 Building community through pork barbecue, macaroni'n'cheese, potato salad, and black beans.
Bye!
5 responses to "Nothing beats a wet beaver!"