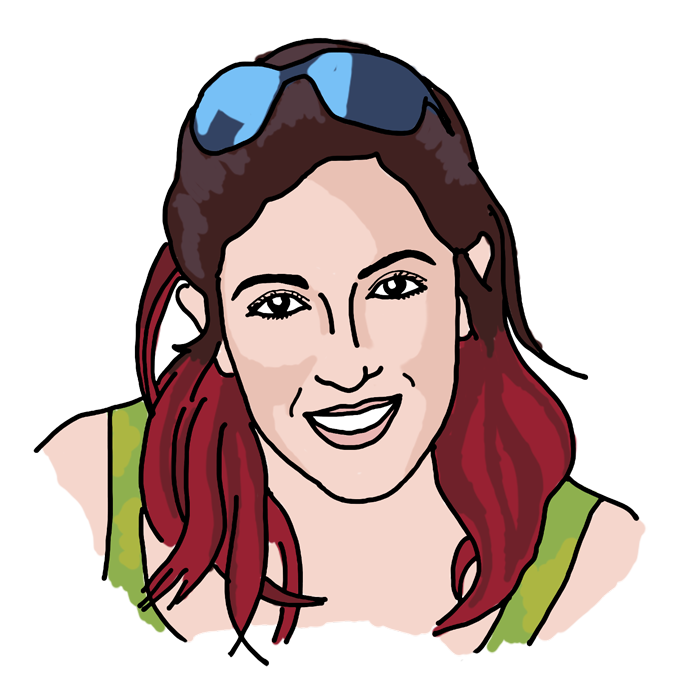 Being an MIT undergrad during CPW is definitely an interesting experience
I wrote a blog post about how excited I was for CPW last week.  Other posts include the ones by Lydia K. '14 and Anna H. '14.  One thing that I did not expect about the weekend was that it would be so strange and even sometimes sad being on the other side of CPW.
I knew that it would be different – but I didn't expect everything to be so weird.  It made me miss my own CPW so much, but so grateful of the opportunities and experiences I had during that weekend just one year ago.  I also didn't expect the weekend to have such a terrible end to it – see Anna H. '14's post and Michael C. '16's post about yesterday's events.  Also, see Chris Peterson's picture of the green building lit up in remembrance of those who's lives were lost or injured yesterday.
Here's a picture I took of the green building: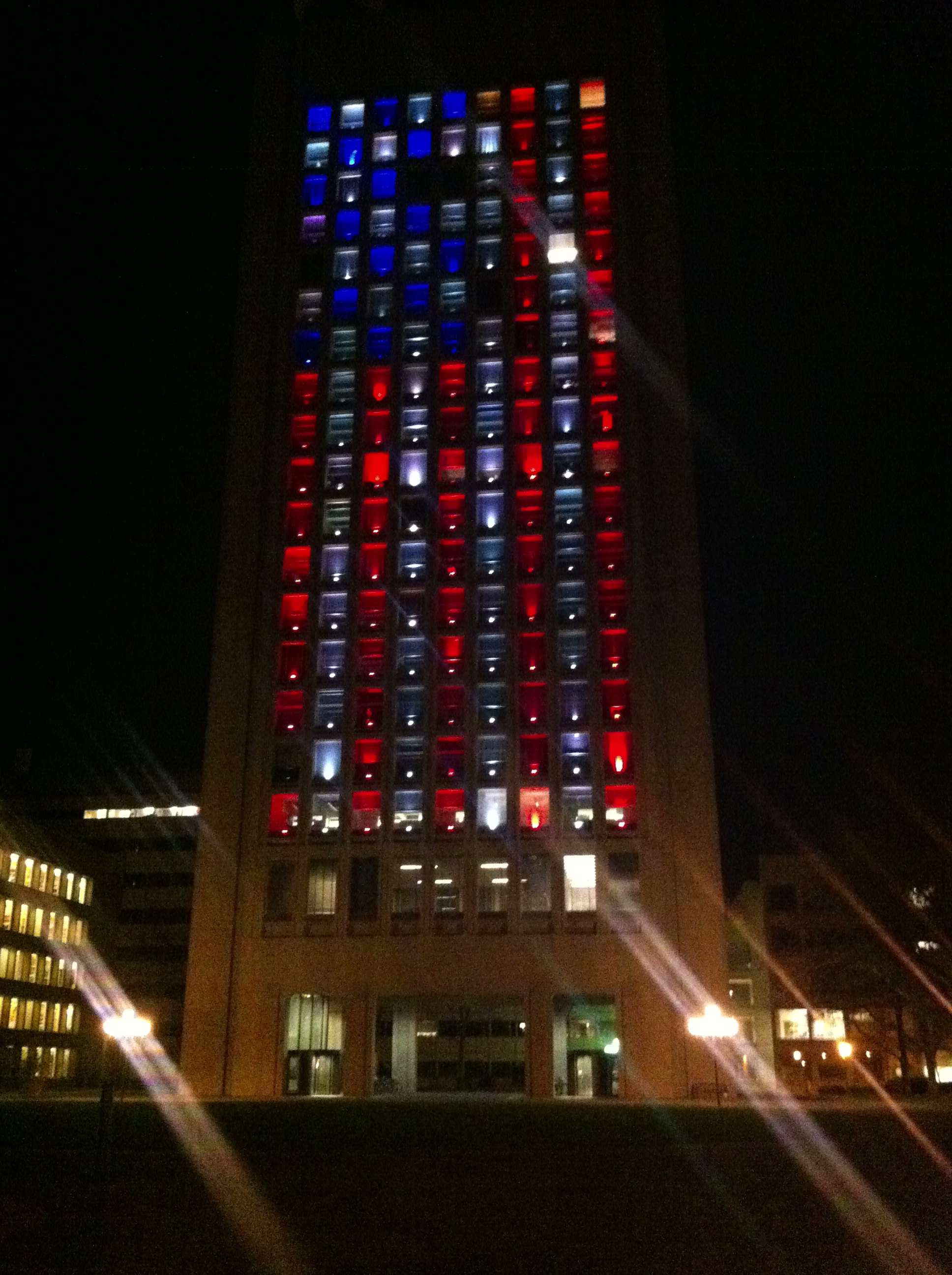 This really was a terrible event, and I can't believe that so many lives were lost or injured.  MIT is thinking of those who were affected by yesterday's events, and I hope that we can come out of this stronger and more united than ever.
I would still like to share some of the highlights of CPW:
Hacks:
Tetris (again)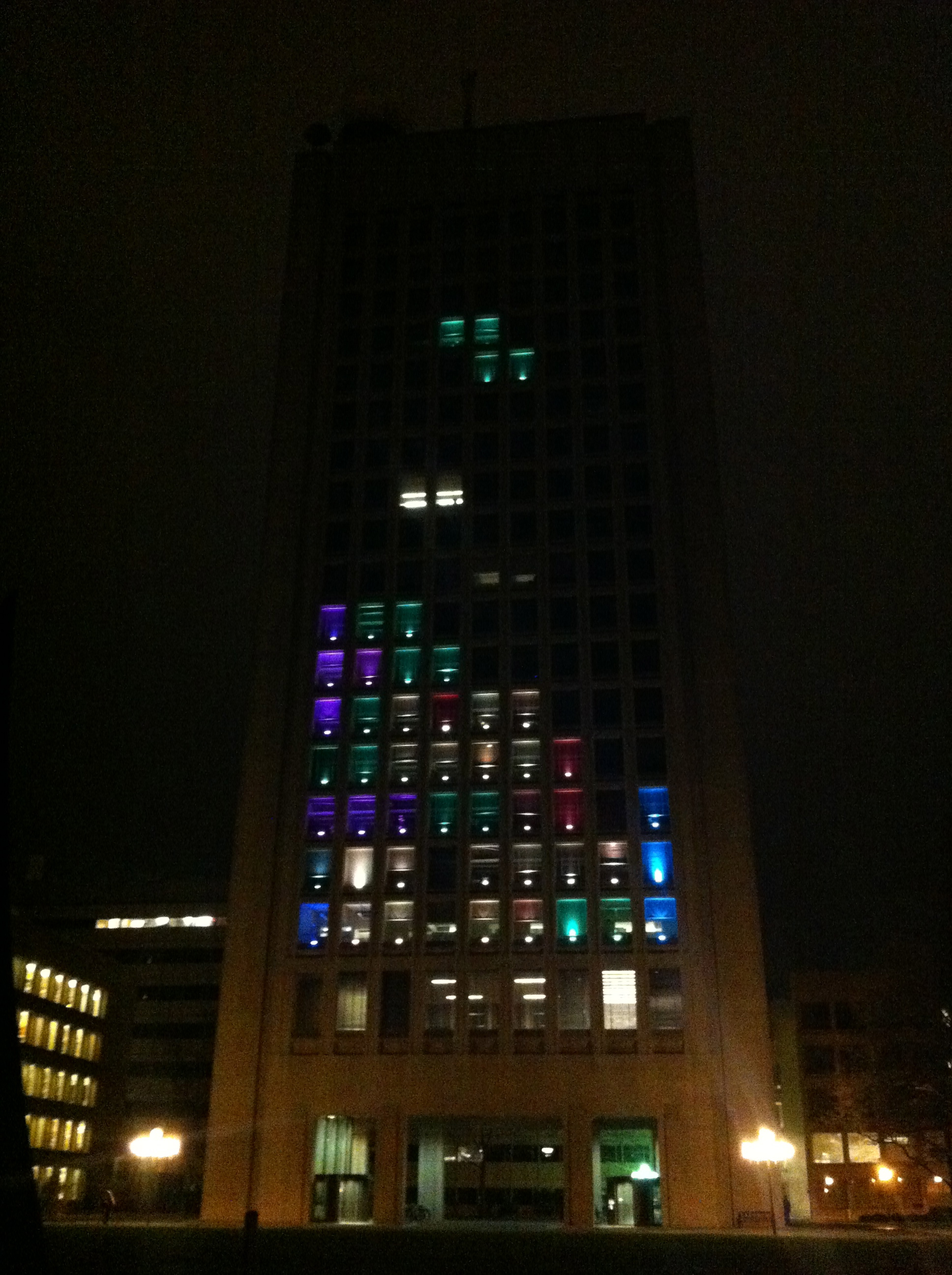 Tetris was on the green building again!  It was really fun and students had a great time playing again.
DNA
This Sunday was the 10th anniversary of the Human Genome Project, and what better time to unveil an amazing creation?  In the outside indent between buildings 6 and 8, there was a giant supersized DNA helix.  The DNA nucleotides represented amino acids with letter-codes that spelled out "IHTFP."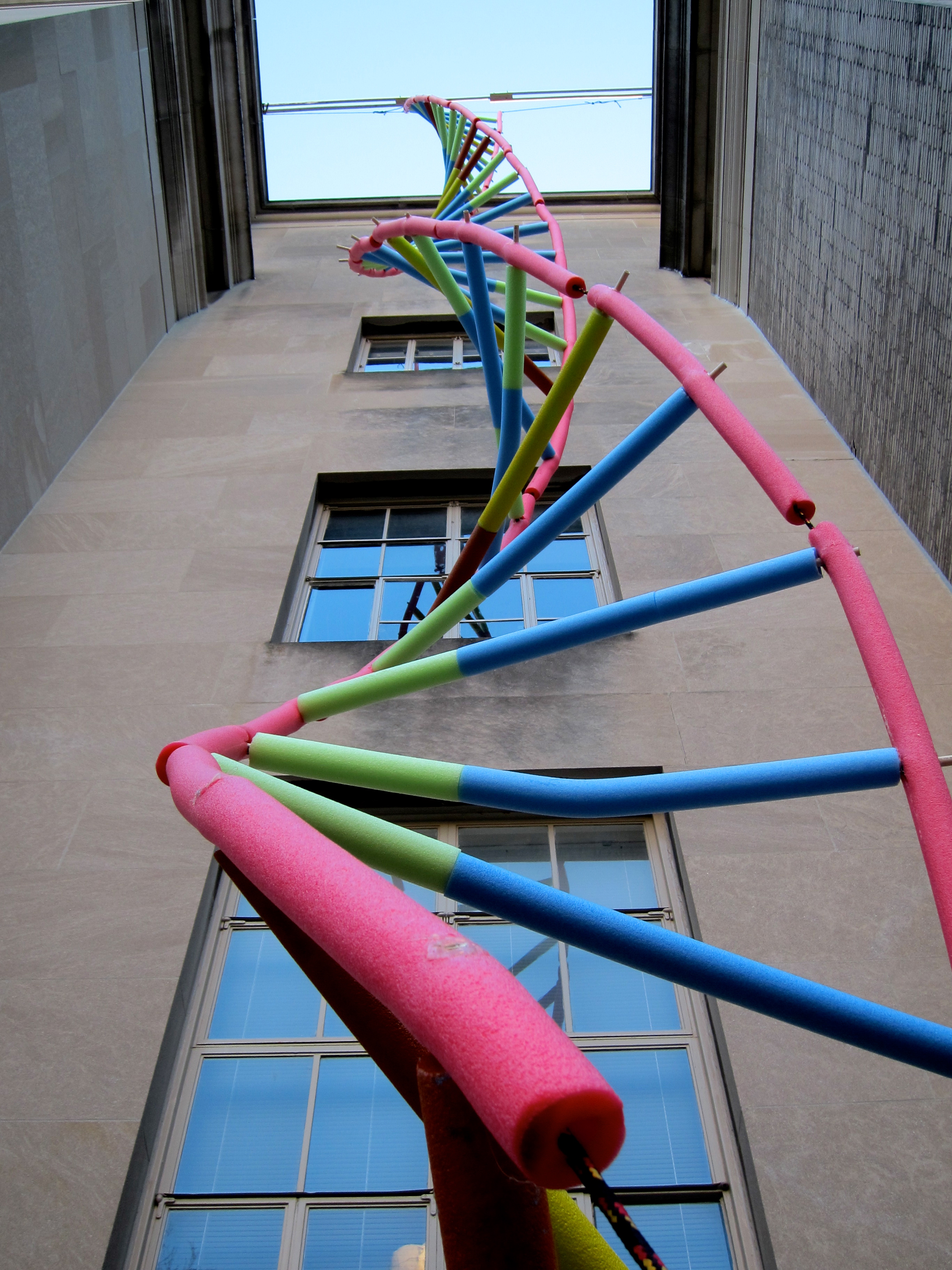 Photos of DNA Helix taken by Caroline L. '16
Events:
Hair Dyeing – I helped with dyeing hair during CPW!!  I did my friend Ali F. '16's hair and it came out great :) I also dyed my hair with the help of Alyssa W. '16 and Annie L. '15.  It came out super rainbow-ey.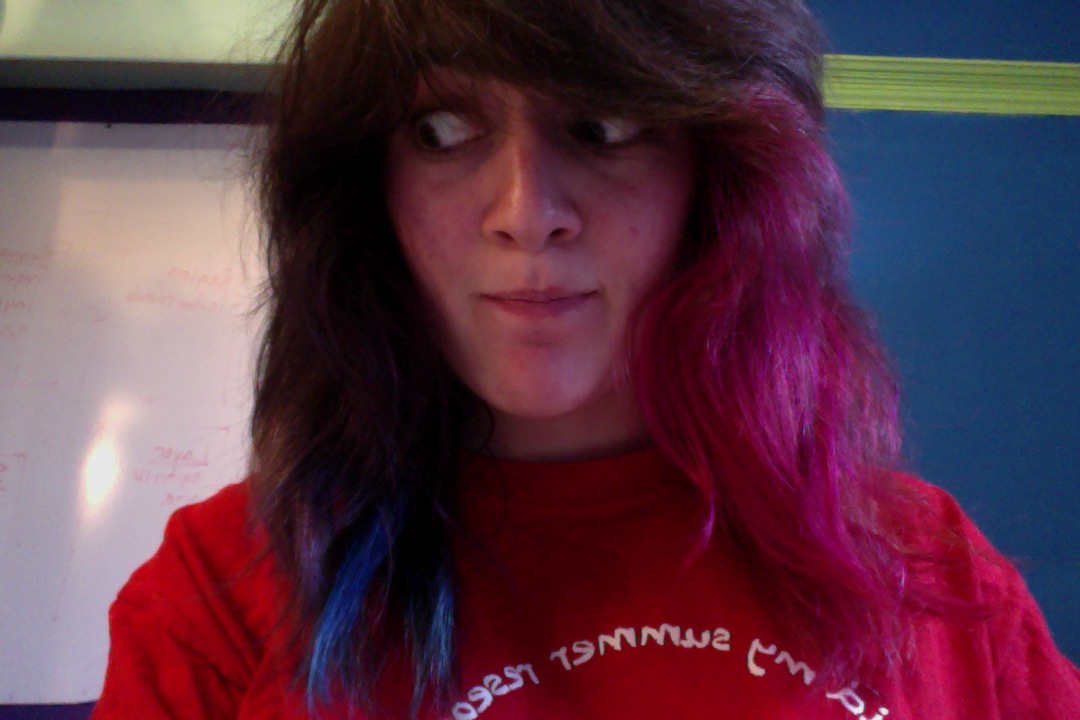 Meet the Bloggers – It was so great seeing all the other bloggers!!  It had been awhile since we had all (or at least most of us) hung out together, and I really liked seeing everyone.  Sadly, I had to leave early for another event, but it was really awesome talking to prefrosh who were interested in becoming bloggers or at least really excited to meet us.  I also got the chance to talk to Lydia K. '14 about her awesome cow-a-day project which was really interesting.
East Campus Building – So many things to build and paint and climb!!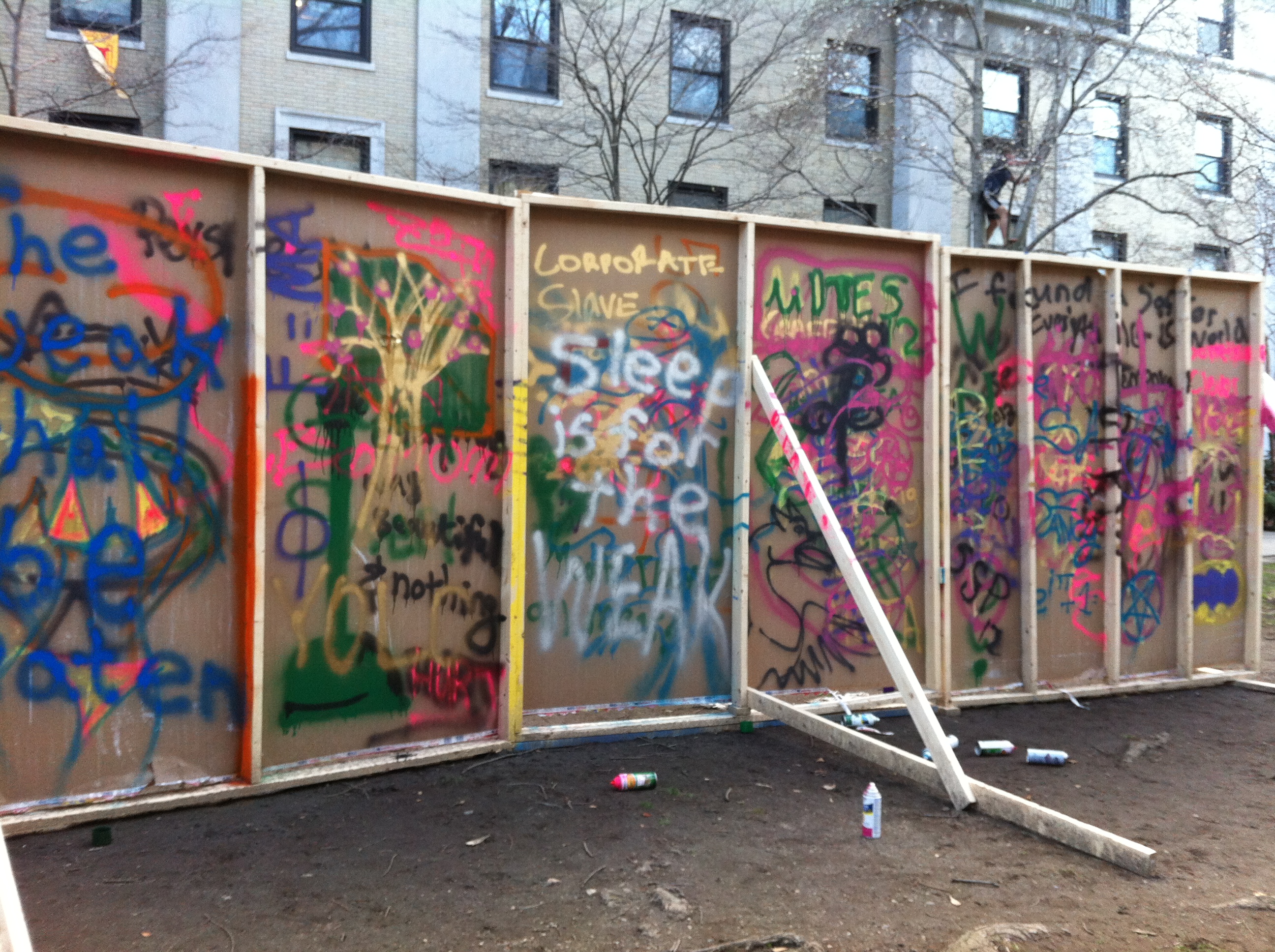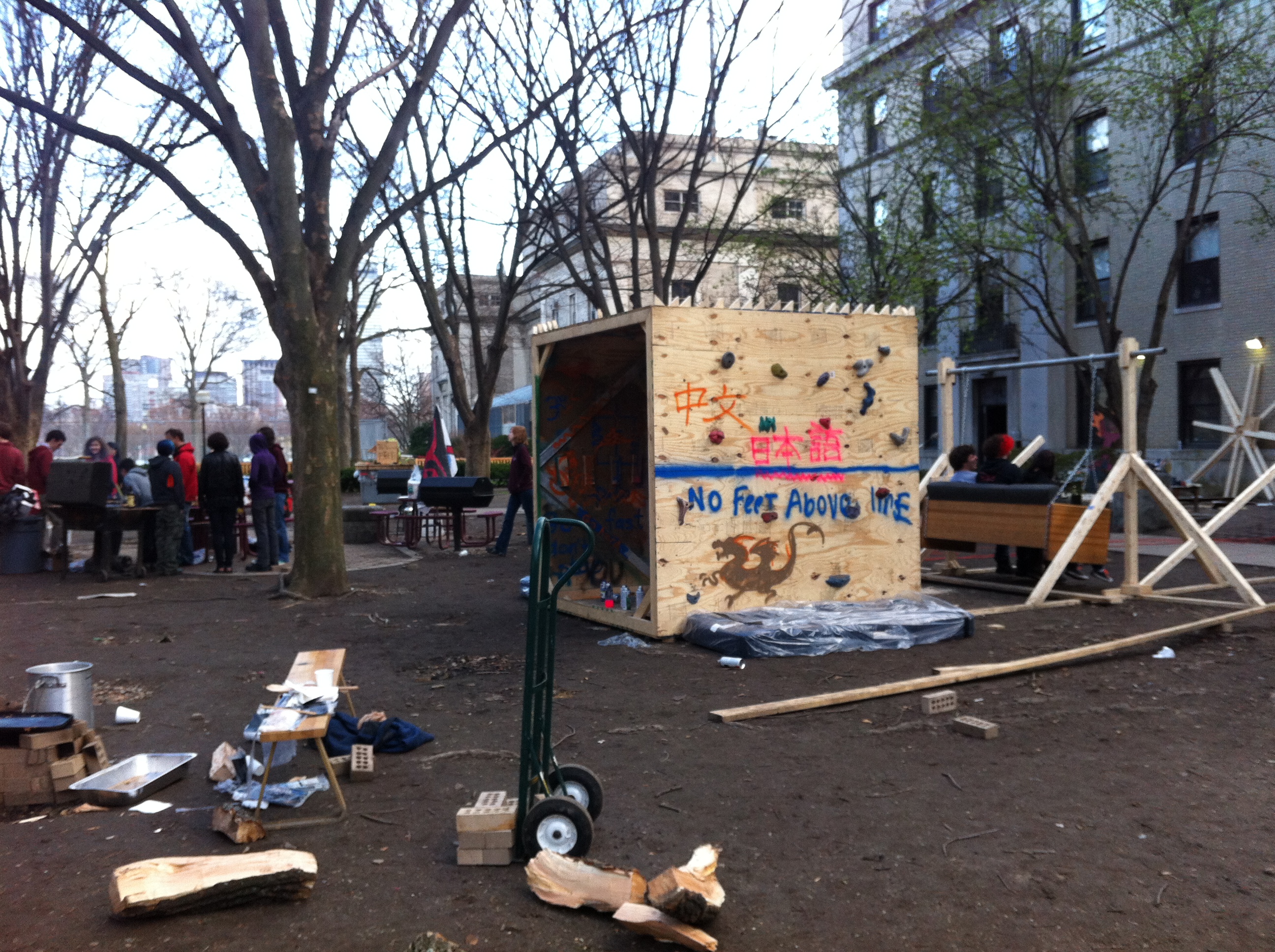 Cats:
Our cats were really happy for the attention that prefrosh brought to them.  Other times, they were really sad. Most of the time, they were really tired.
Other times, Derp cat was licking forks.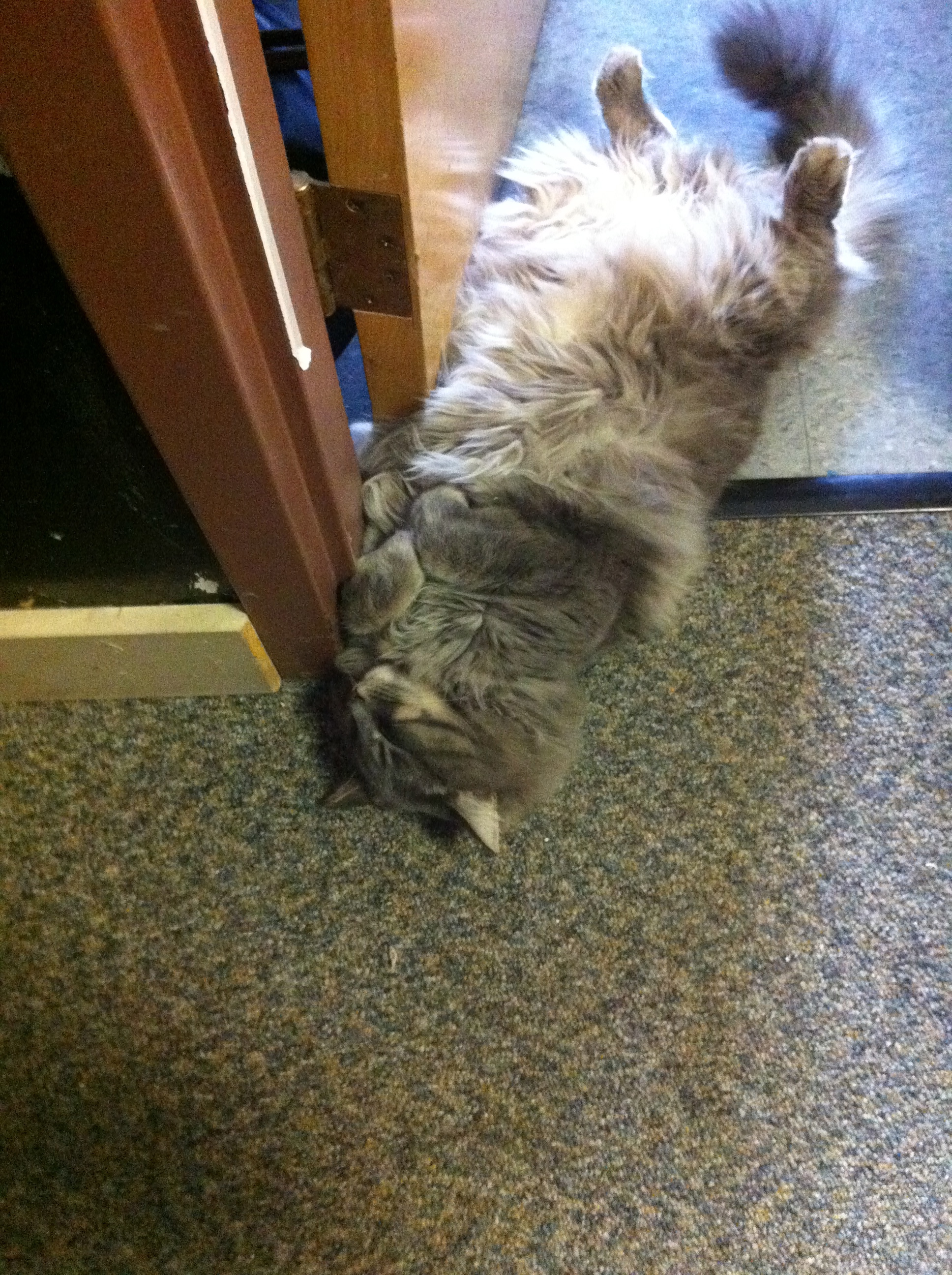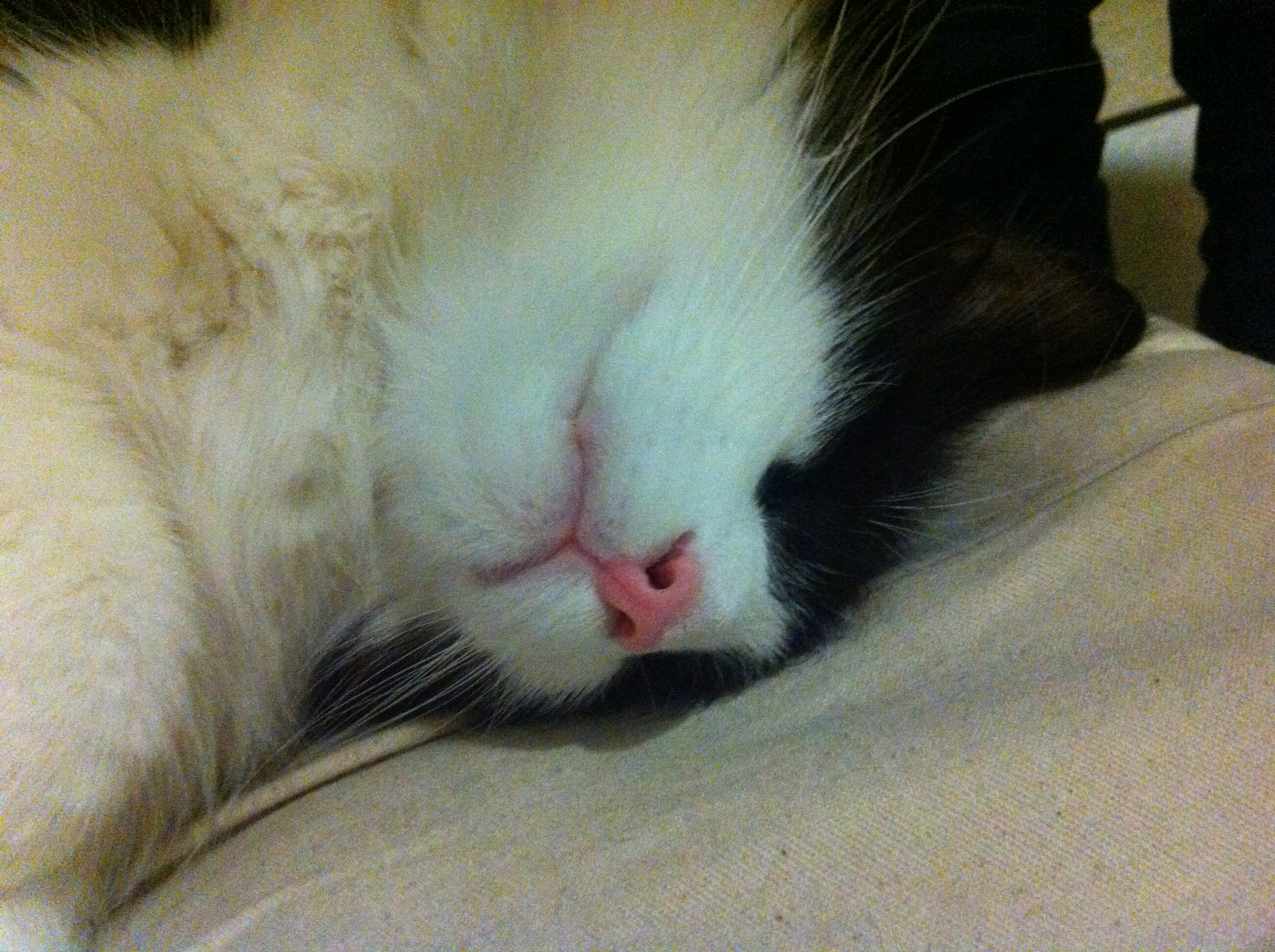 On a final note:
I hope that everybody affected by yesterday's tragedy knows that they are not alone, and that the entire MIT community is thinking of them.